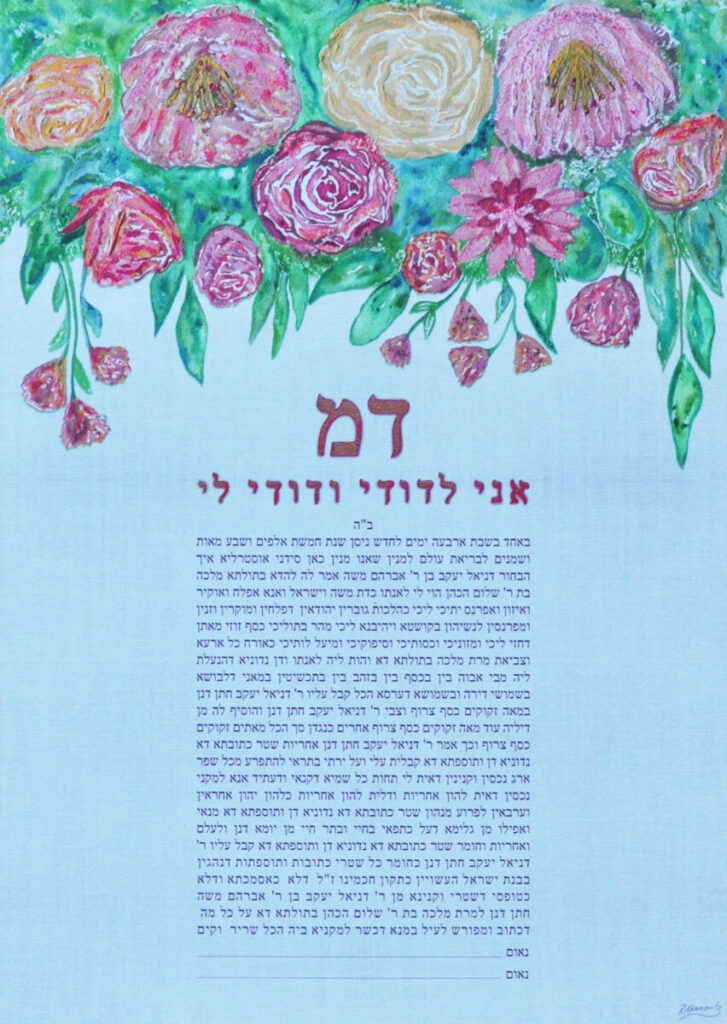 This Ketubah crowns a floral canopy which unfurls poetically into the space of the artwork.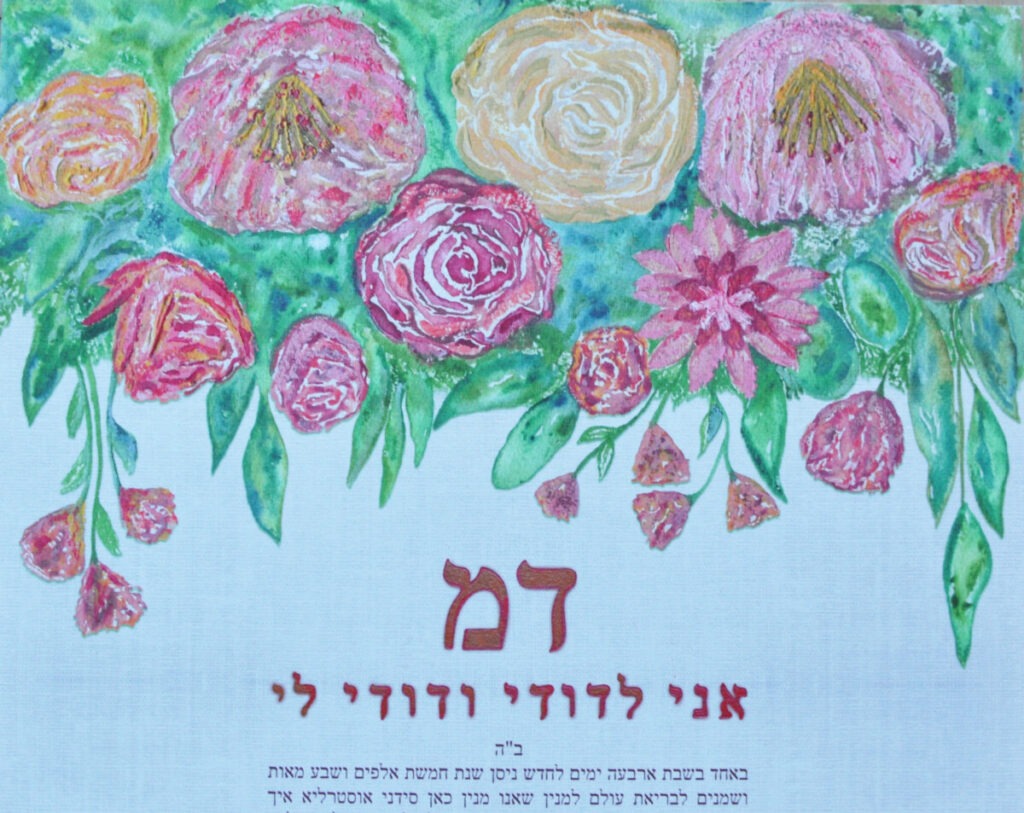 Here 18 watercolour floral varieties, washed in dusty and pastel palettes blossom and bloom into the composition.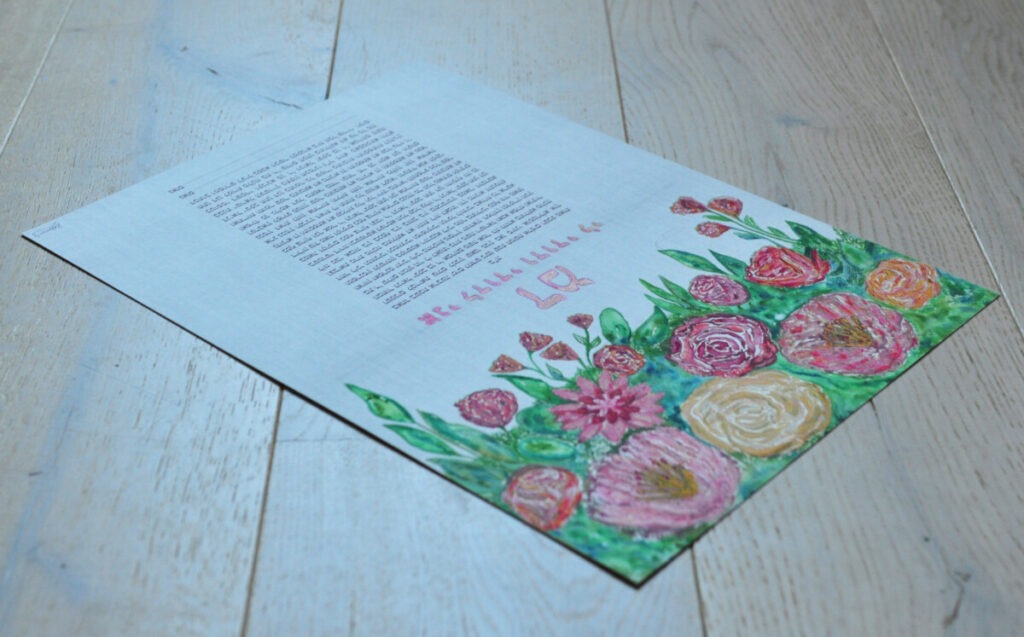 These 18 flowers denoting the Jewish value of Life, 'Chai' ensure the numerical symbolism for the subject matter itself is a celebration of the love and abundance of life and in our lives.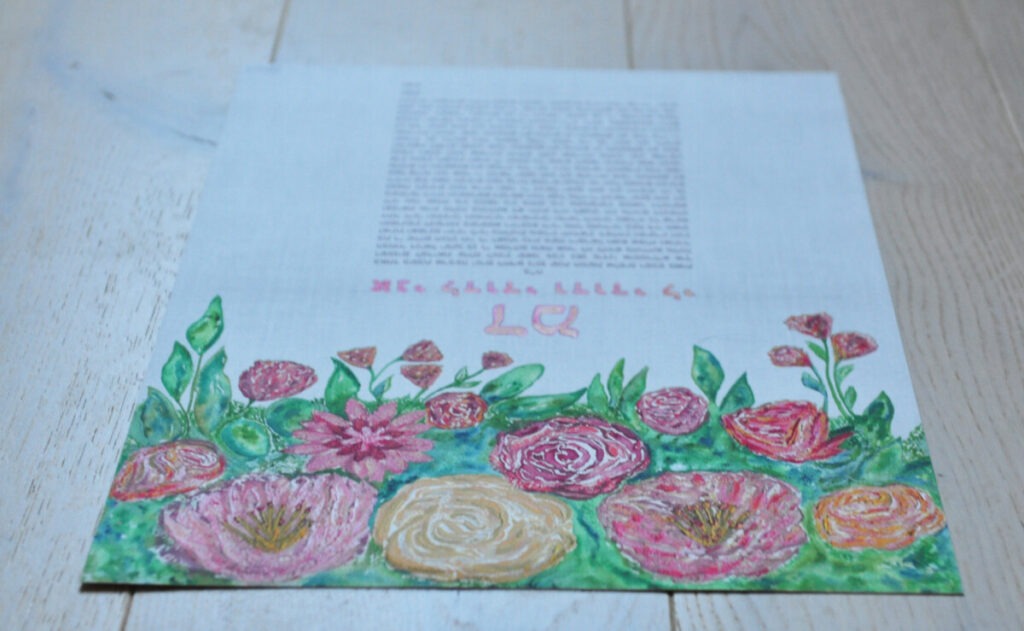 The linen underlay gives the piece a textural warmth and sense of materiality that coalesces with most home interiors in which the Ketubah would be displayed.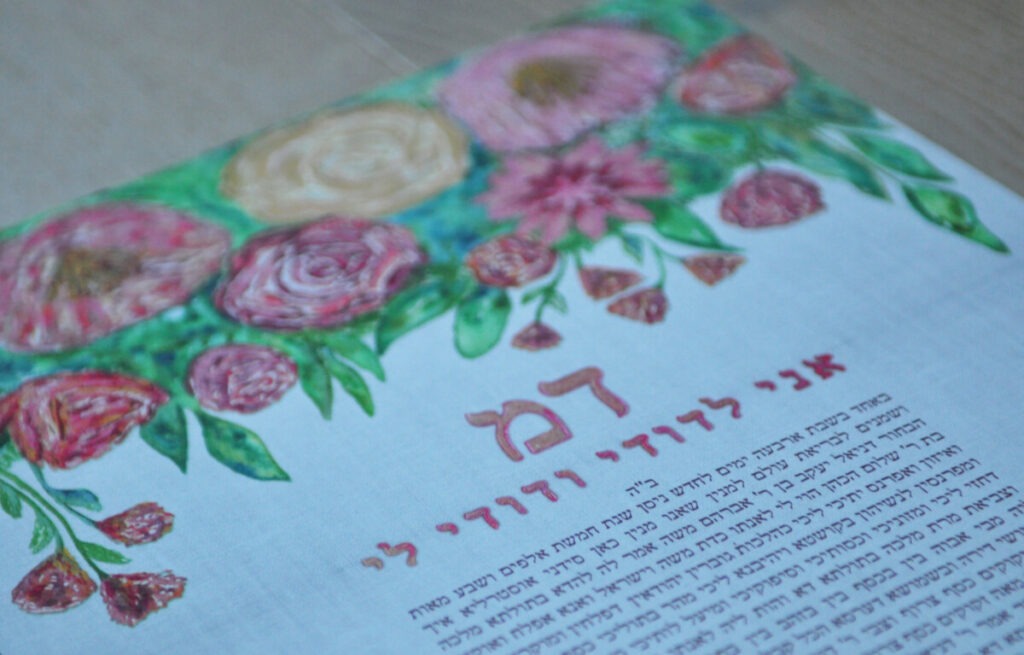 Above the text is painted in rose gold, the hymn "אני לדודי ודודי לי – I am my Beloved's and my Beloved is mine" (Song of Songs – Shir HaShirim 6:3), a romantic declaration written by King Solomon expresses the affinity between the soul mates entering into eternity.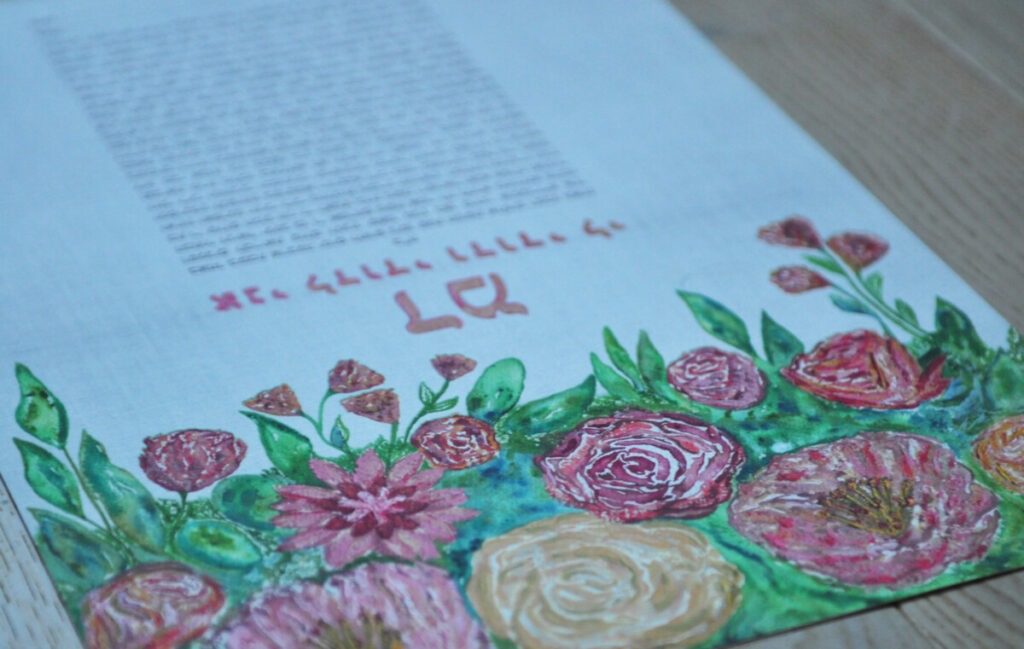 Here the initials דמ are pictured, reflecting those of the Bride and Groom for whom this was painted. These initials were painted in Rose gold with a metallic crimson outline.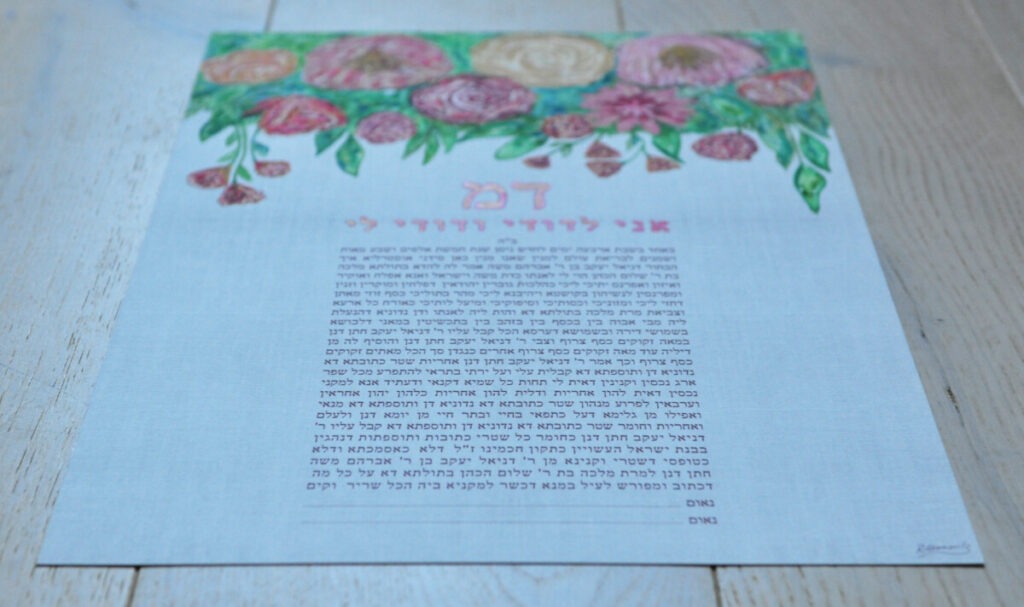 For any variation to the initials for your own Ketubah, please speak to Ryan when placing your order.