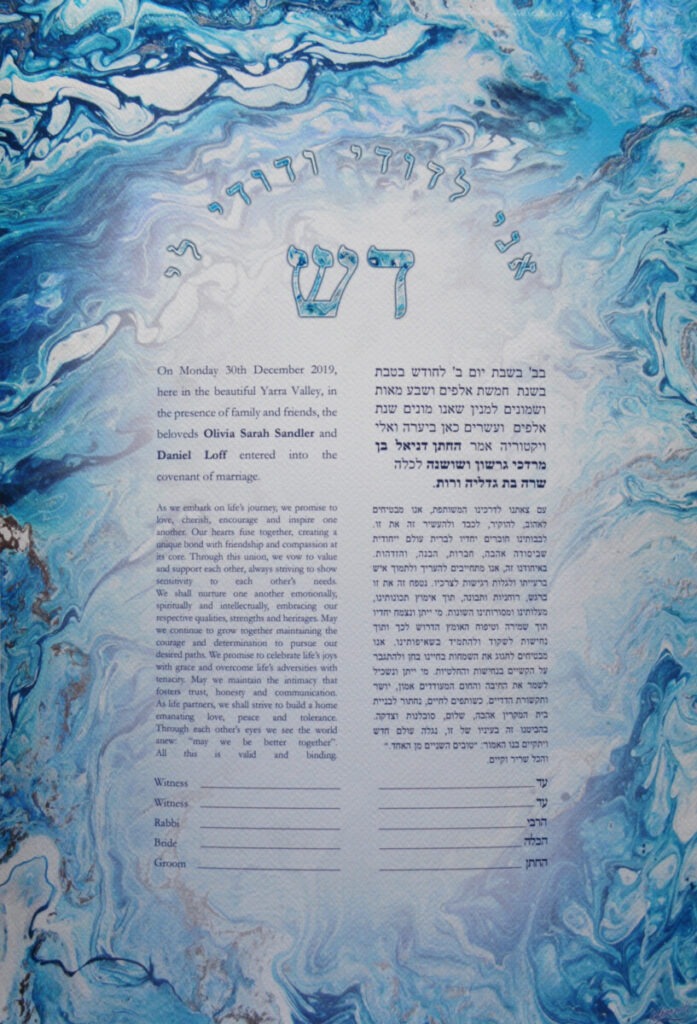 The Ripples of Romance Ketubah was created through liquid art processes. In turn, this artwork abstracts aerial views of the Earth from space, and in doing so instills us with wonder, awe, new perspectives and fresh appreciation for this planetary body we call home. This is an analogous to experience of journeying into love with ones' beloved.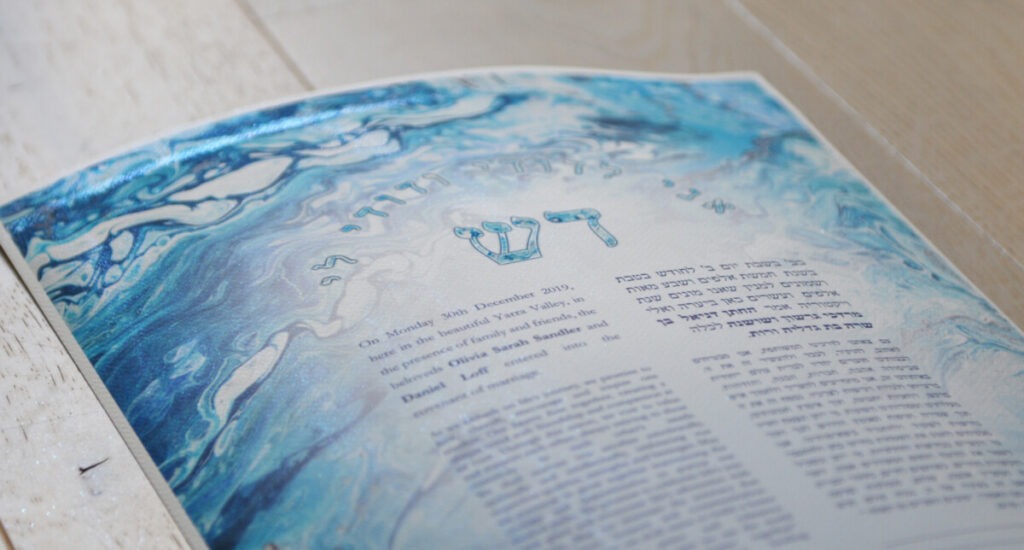 Washed in rolling waters, cloaked in deep currents and enveloped in an atmospheric veil of ever simmering and shifting cloudscapes, the Earth, like love supports us and upon it, our lives are suspended.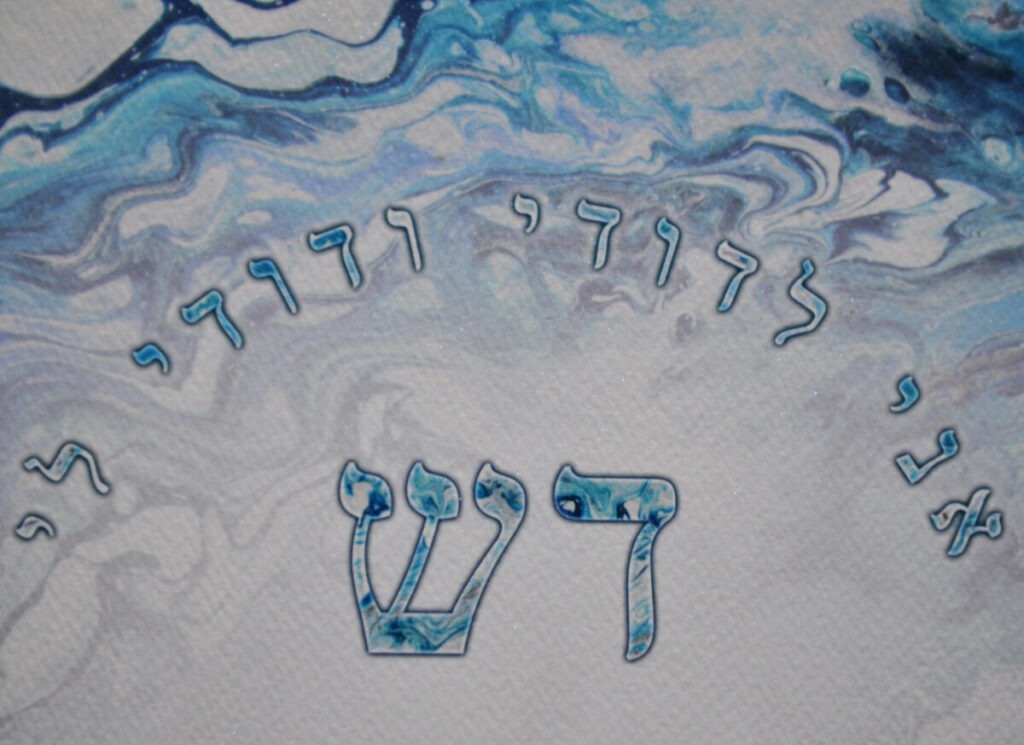 The hymn ""אני לדודי ודודי לי – I am my Beloved's and my Beloved is mine" (Song of Songs – Shir HaShirim 6:3), a romantic declaration written by King Solomon to express the affinity between husband and wife, wraps around the couples' initials to create a dome. This psalm evokes the intrinsic commitment, care and responsibility mutually undertaken by husband and wife in their journey through life's waters.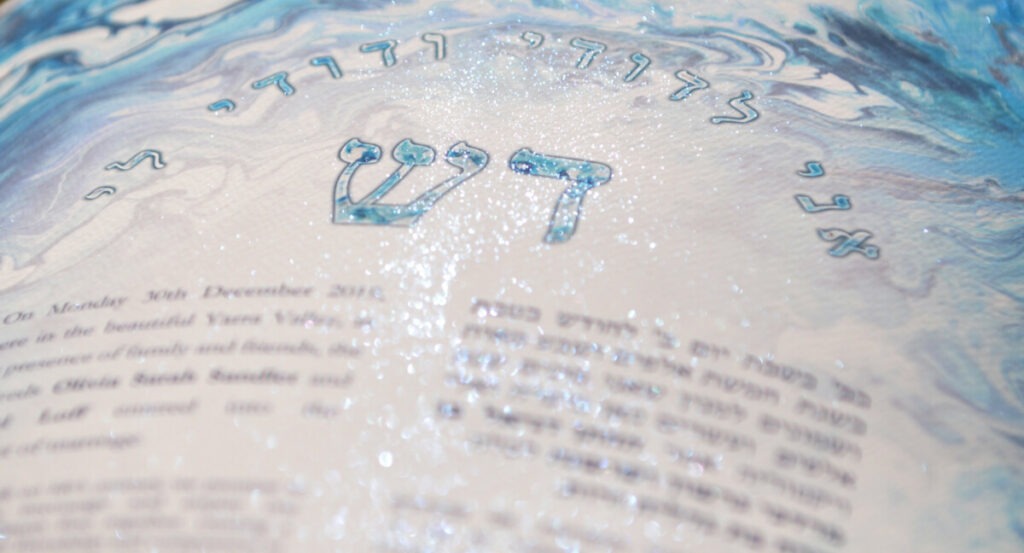 The Romance of Ripples Ketubah celebrates the the aquatic dreams and idyllic tropical waters of the ocean, which like the heart is deep and mysterious. The art work is powdered with an iridescent shimmer which radiates with a sparkling brilliance under light.