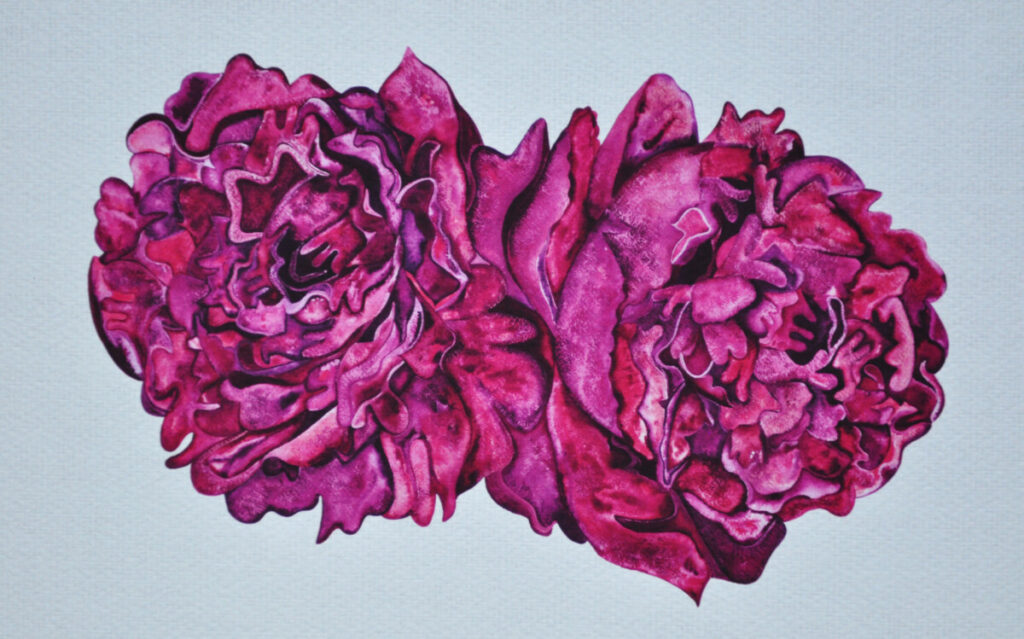 "I equate peonies with love because they're the first blooms of summer." – Isaac Mizrahi
When two become one.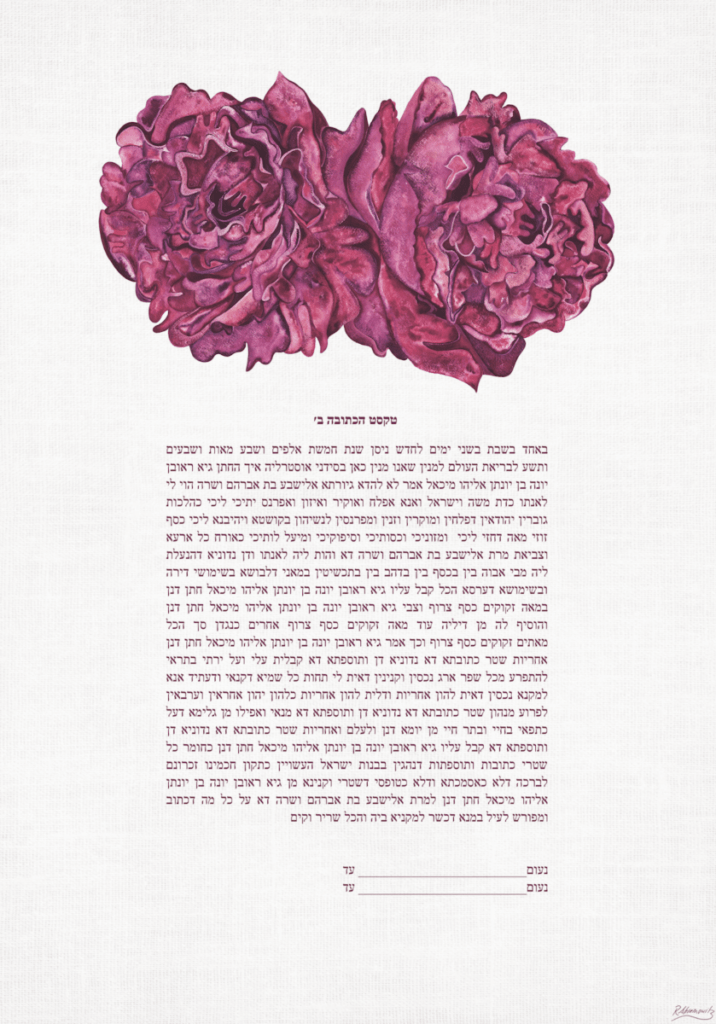 Their coalescing symbolises the unity of two souls embarking into eternity on their wedding day.
The enveloping organisation of petals, produced through pigment gesture the intricacy and balance of a life shared with ones beloved. These petals, in their elaborate interfolding have a textural dimension achieved through the glazing and layering of paint.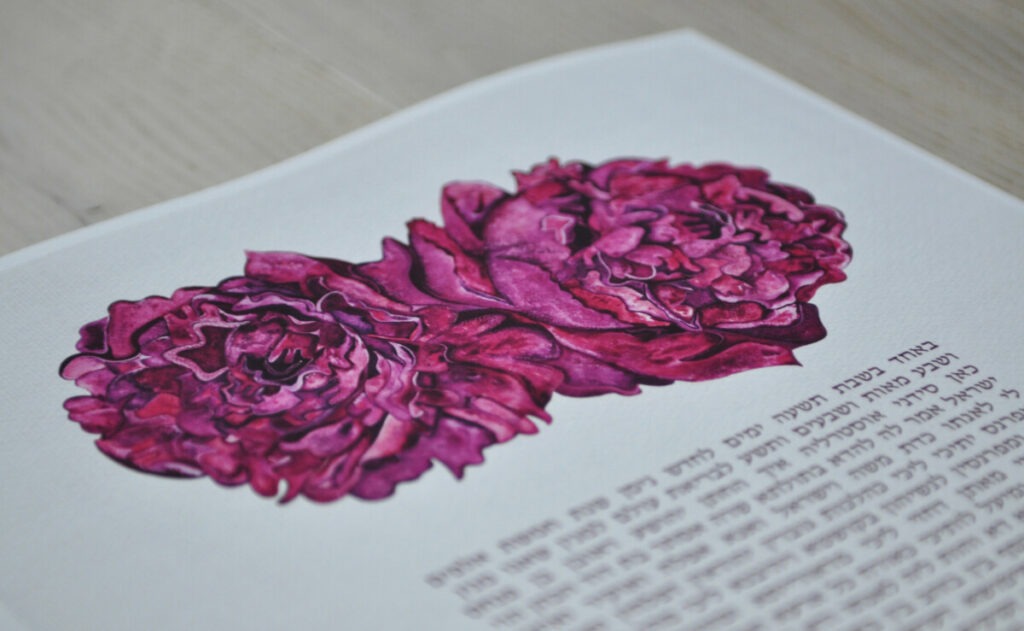 These two watercolour painted peonies float on a veil of bridal lace or linen material.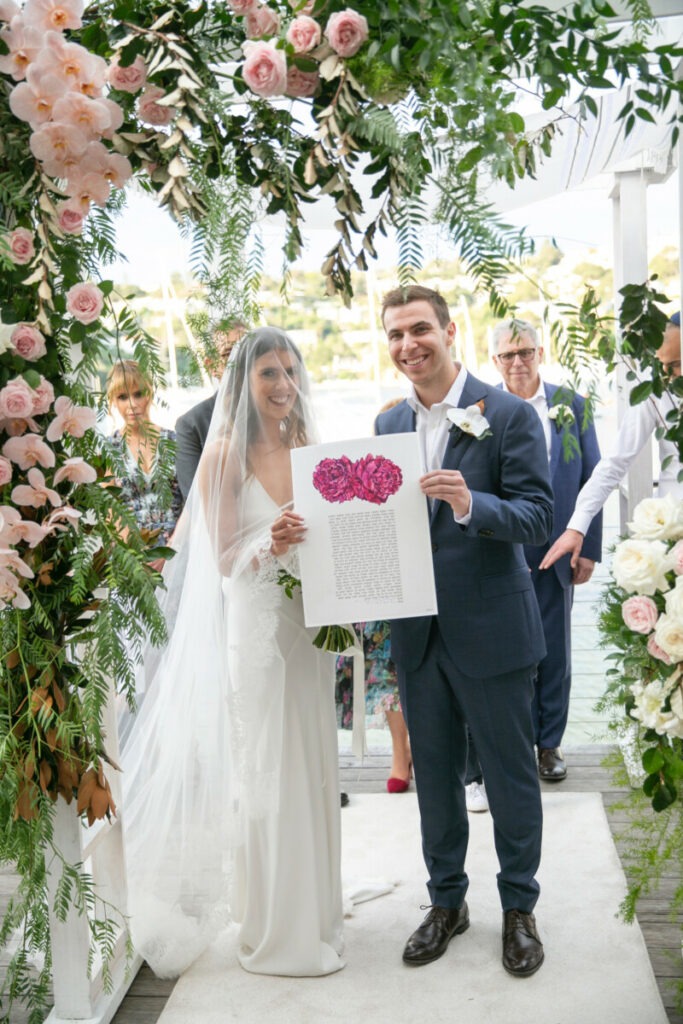 Pictured, Josh and Marissa with their Paired Peony Ketubah. The columns supporting their Chuppah (at a waterfront venue in Sydney) were crowned with roses so the entire wedding ceremony sings in a floral symphony. Image courtesy of Blumenthal Photography – https://www.blumenthalphotography.com.au/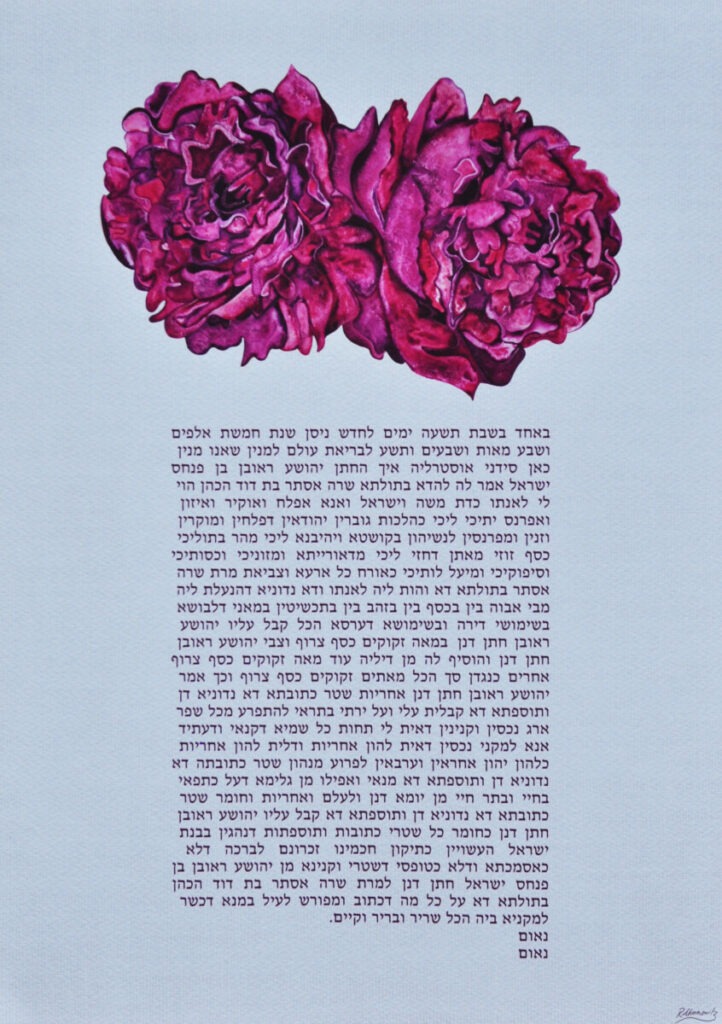 This version places the peonies on a linen material underlay, which offers a natural warmth to the composition.
The Ketubah is also offered in a lace material underlay (pictured below).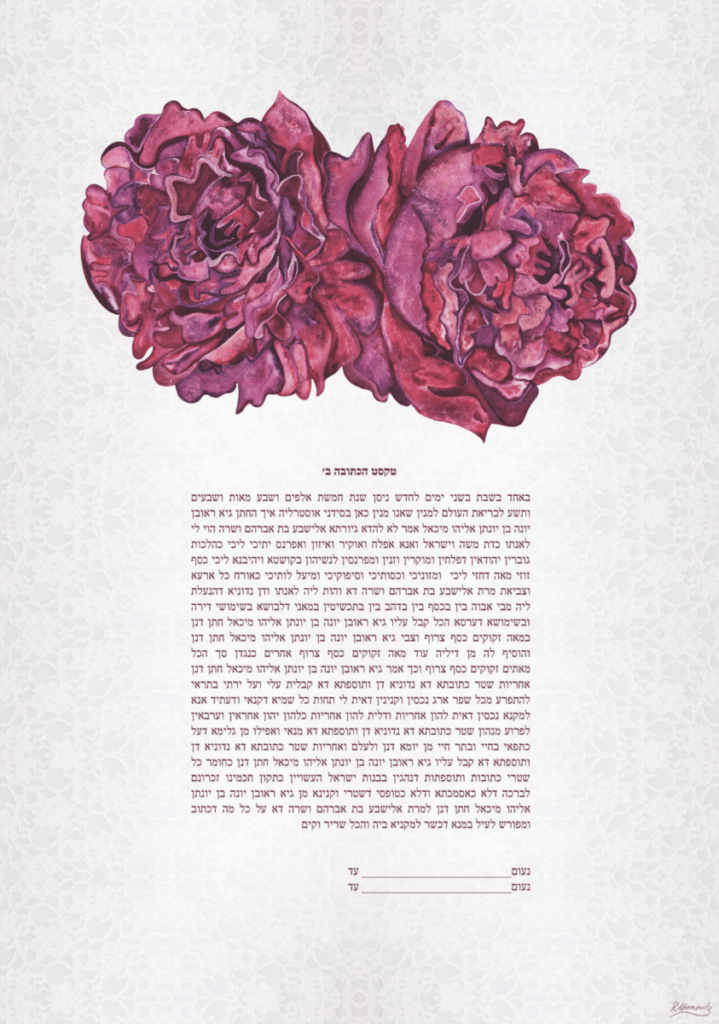 This Ketubah is a celebration of the blossoming of love, the blooming of new horizons and the beauty in harmony of a journey shared through life's garden.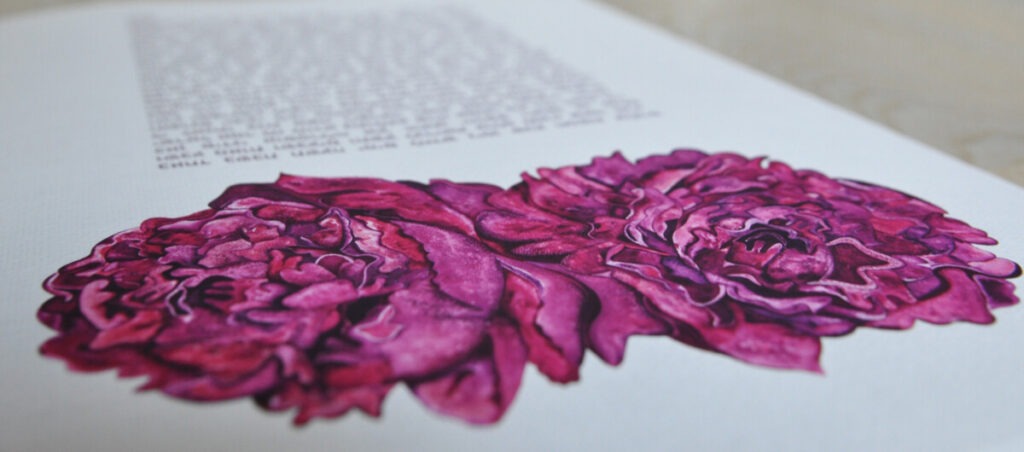 A symphony of maroons, magentas, fuchsias, grapes and lilacs cohere through the unfurling petals, awakened through soft watercolour washes and waltzes.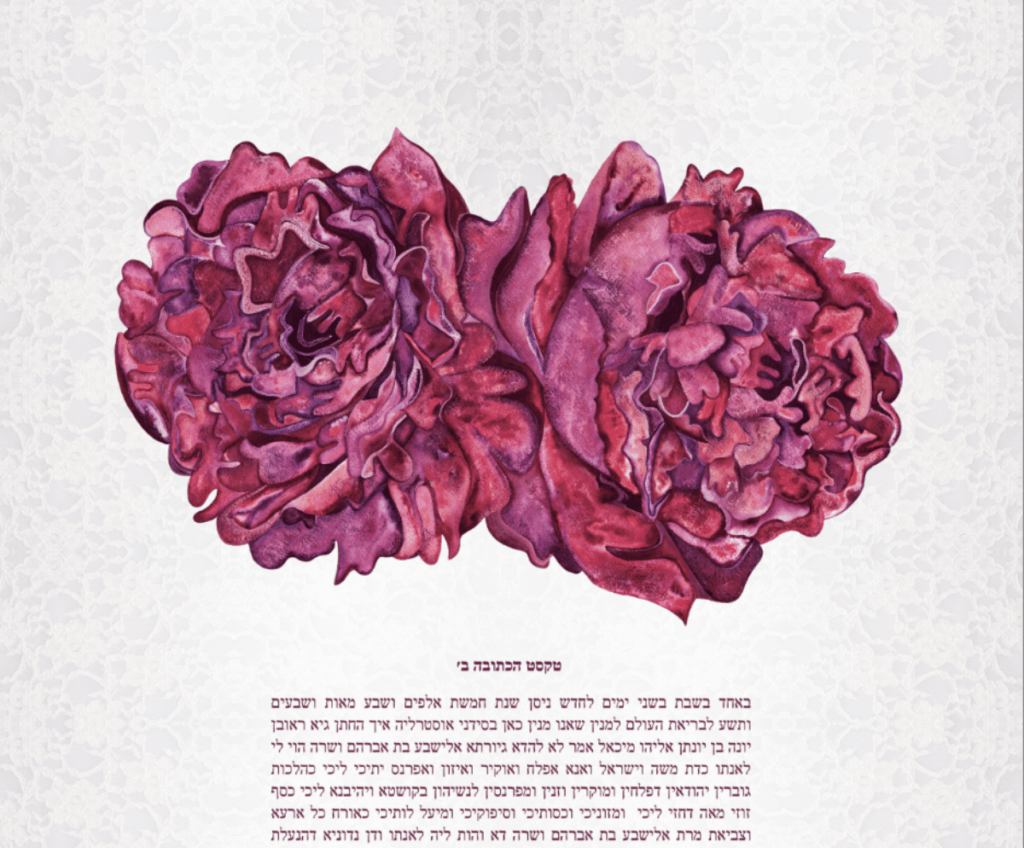 Speak to Ryan about peonies or any flowers for the garden of your Ketubah.
Let the love bloom and blossom like peonies in Spring