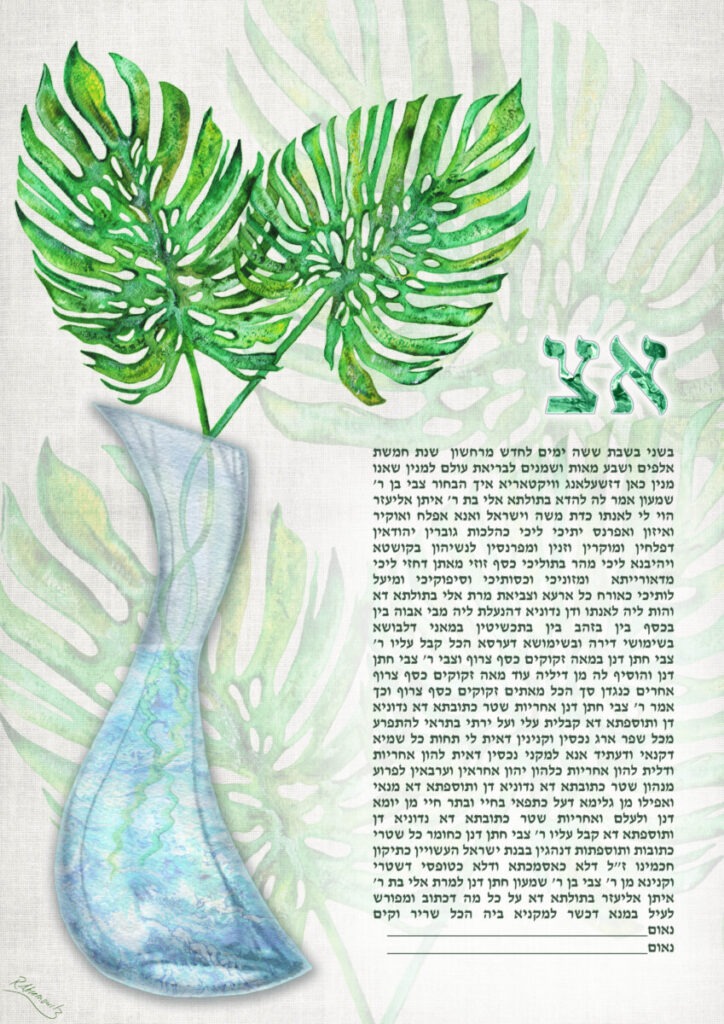 This Ketubah or "Blessing for the Home" (Birkat Habayit) features two entwined monsteras, who like two souls growing through life experience both an interconnection of their entwining roots and pasts, whilst expanding majestically into a shared and boundless future.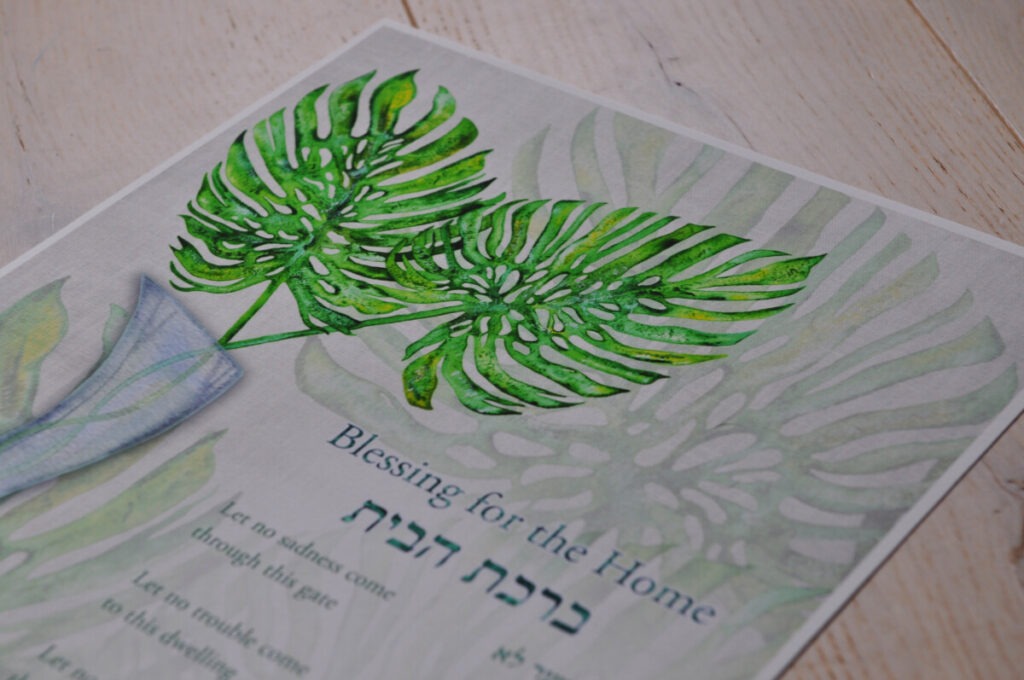 These plants reside harmoniously and happily in a Georg Jensen inspired glass cobra vase, with swirling water offering hydration and hope, nourishment and nutrition.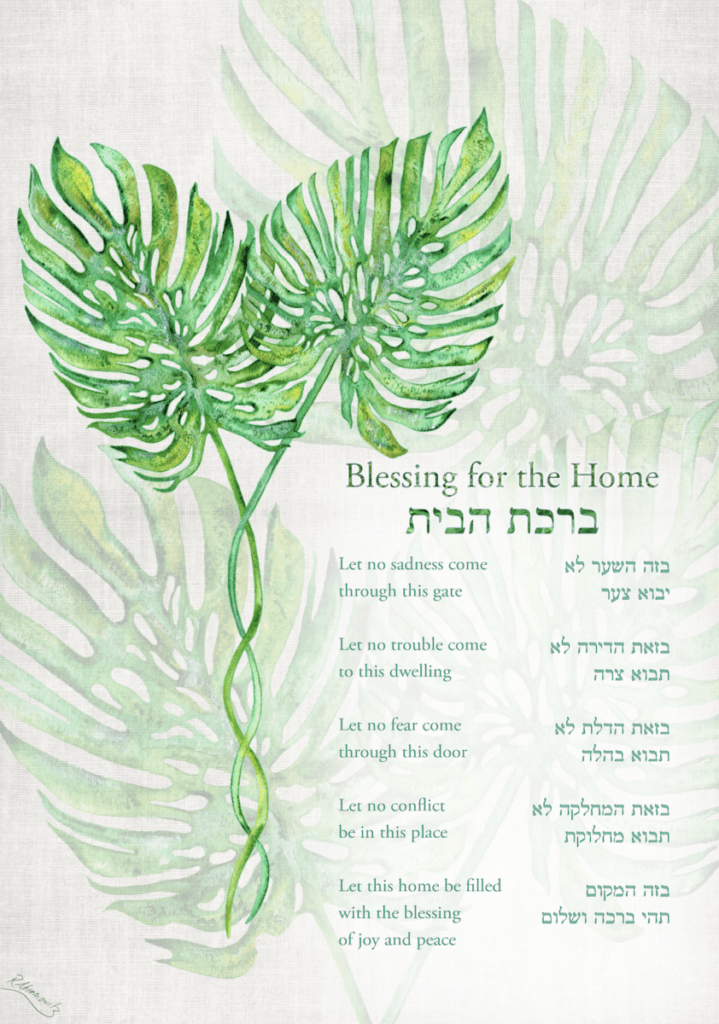 This artwork can also come without the vase, displaying the entwining monsteras as above.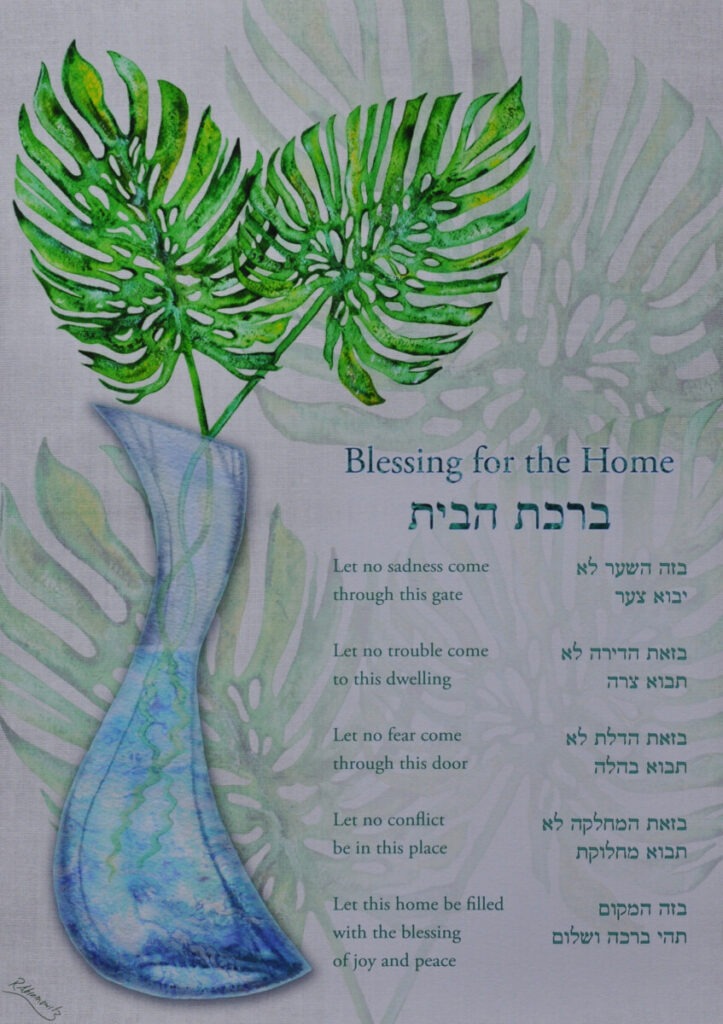 Echoes of monstera forms sing softly on a background of linen washed in earthy tones, offering this piece a textural, material and rustic aesthetic.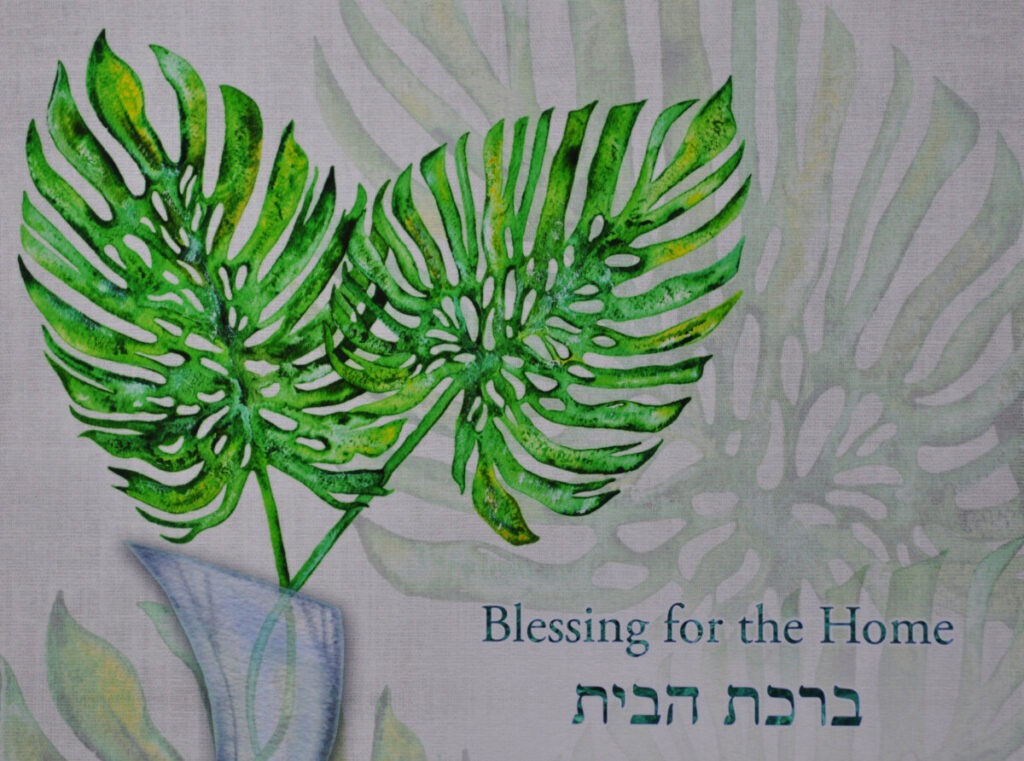 Please note, this art piece can provide a background for either a Blessing for the Home, or a Ketubah. There is also an option to have your initials customised to reside above the Ketubah text (please refer to the Ketubah example featuring the initials painted in a green marbling texture).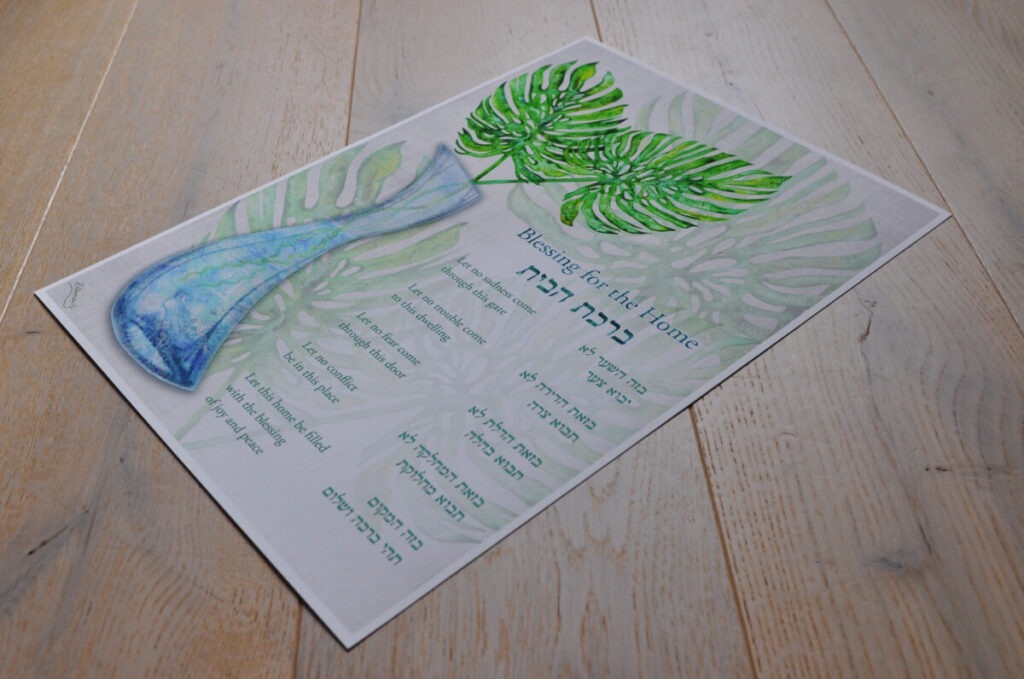 For any other customisations, please speak to Ryan.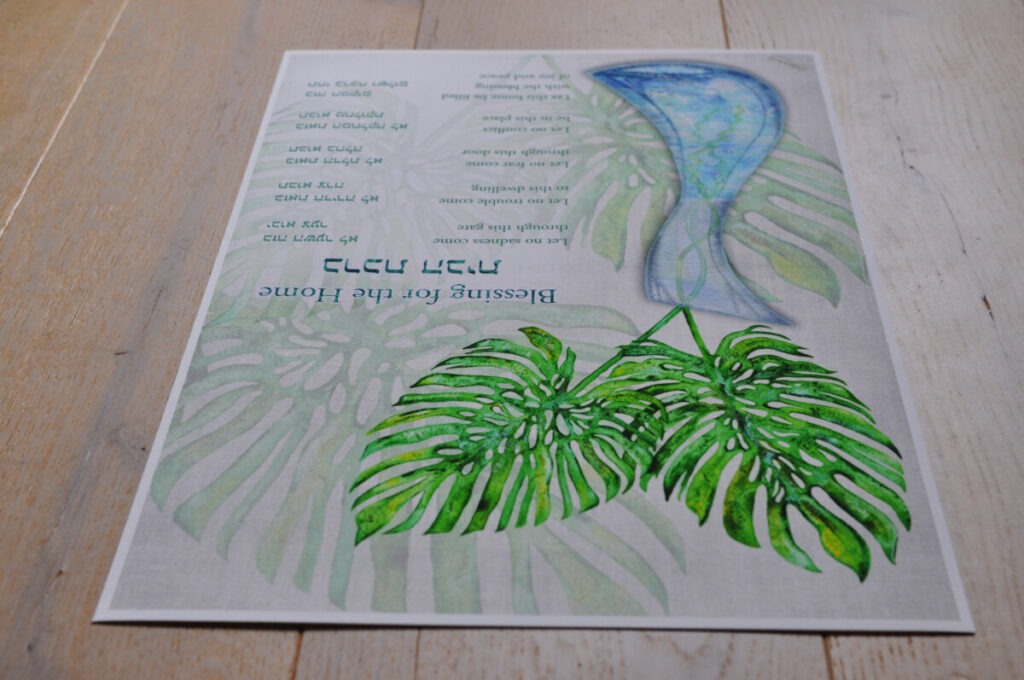 For lovers of nature, the home and the garden.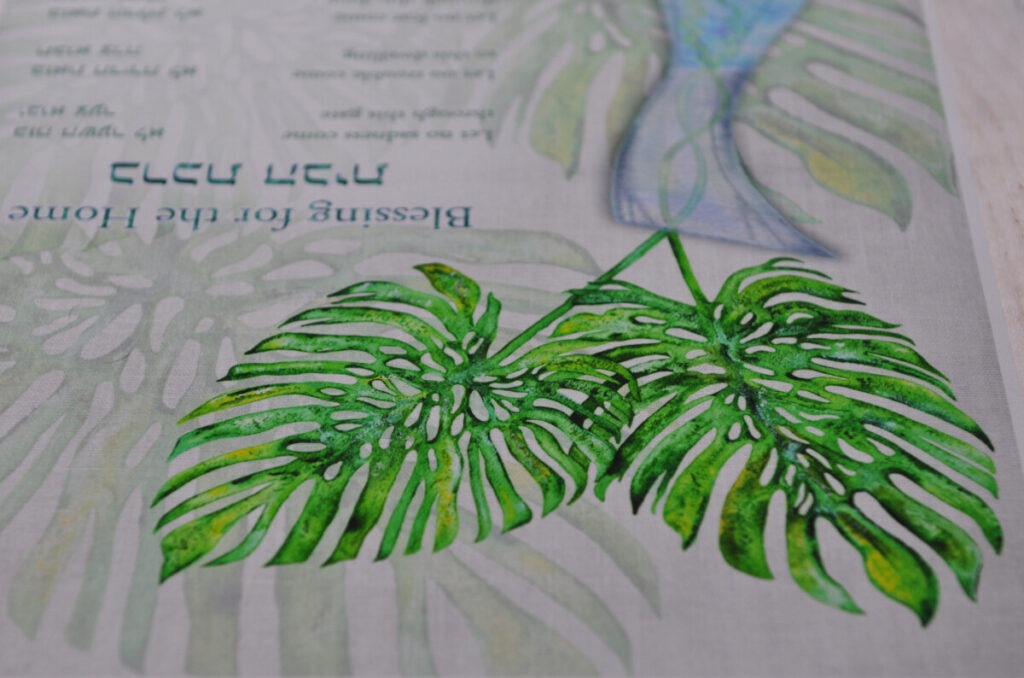 The Birkat Habayit is a perfect wedding or housewarming present for someone special.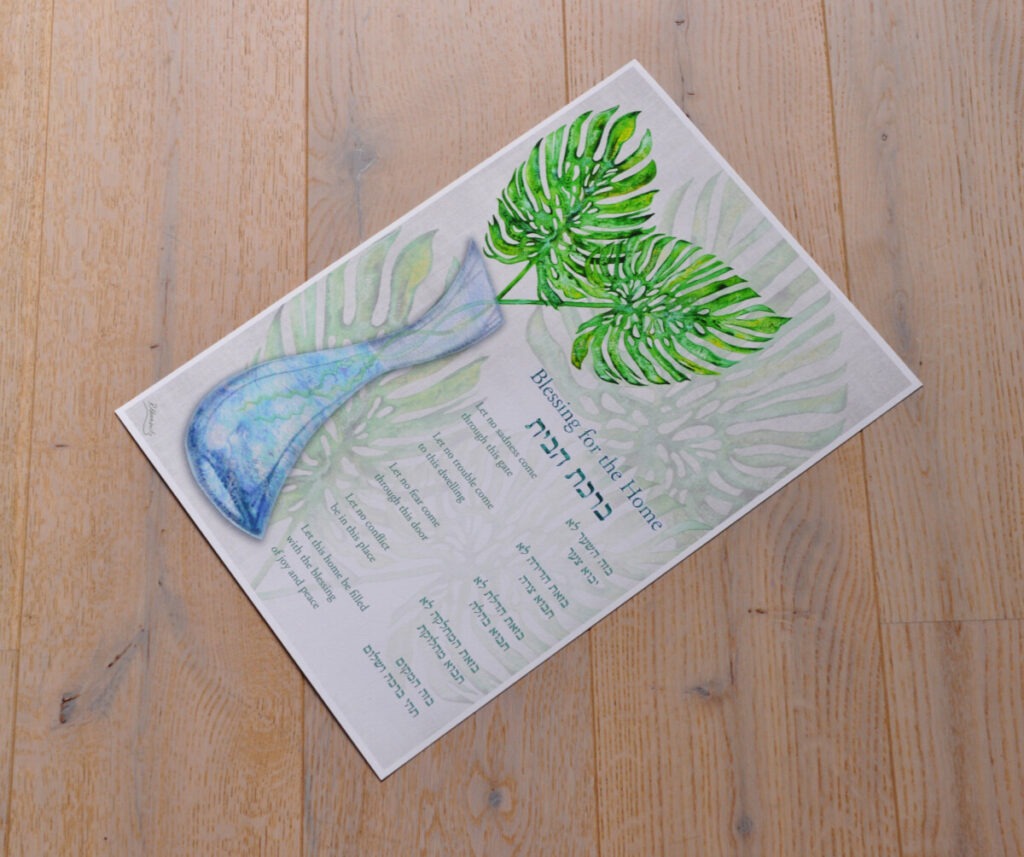 Modern yet timeless.