Donna first found my art following a Google search for "ocean ketubah", and from the outset it was very special to connect through our mutual love of the sea. This watercolour Ketubah, painted for Donna and Michael is an ode to the ocean and a celebration of the vitality and vibrancy of water through ripples that wash through.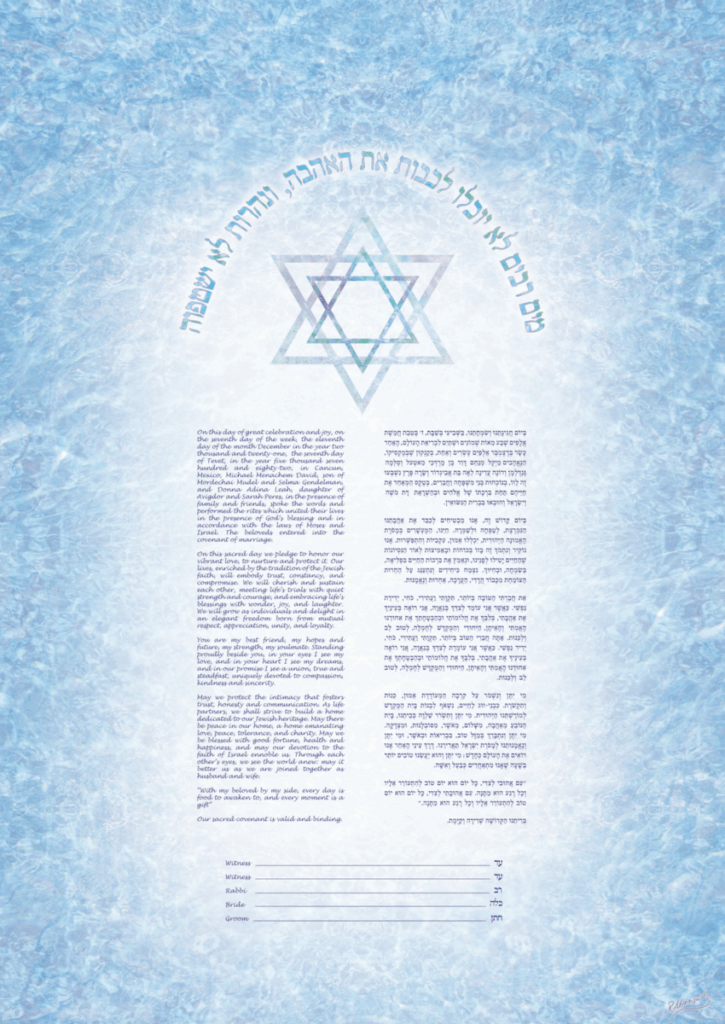 Donna and Michael celebrated their wedding in Cancun, where the colour palette of this watercolour washed, water inspired Ketubah harmonised with the sea and skyline of this beautiful location.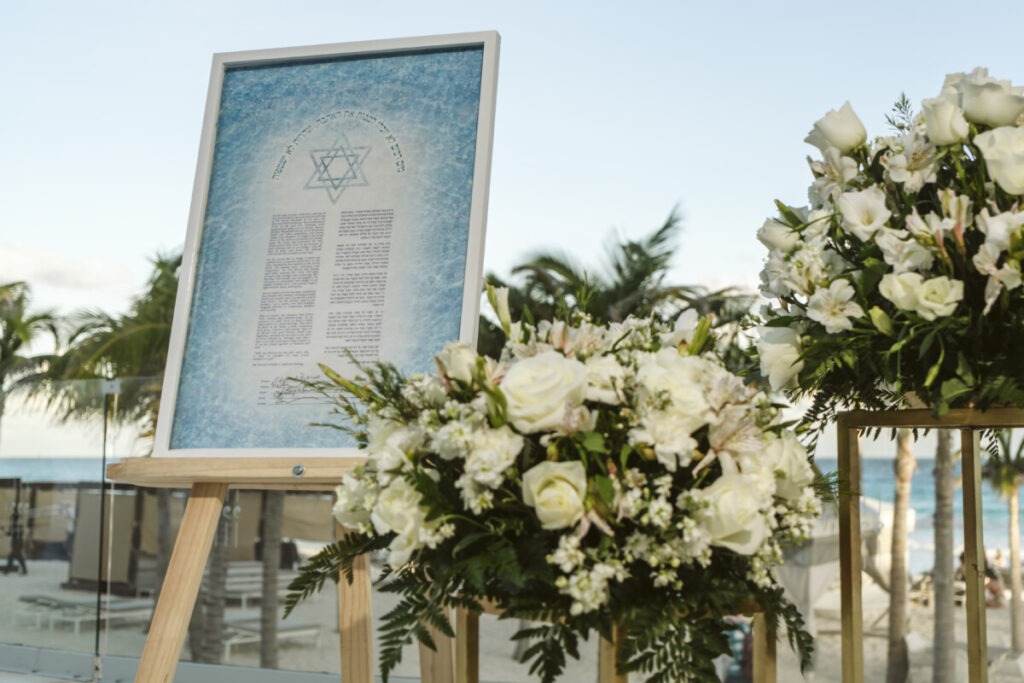 As Donna and Michael reflect "You gave us what we needed… to make our Ketubah ours. With your help it came out perfect.  The colors, the lines and waves, looking through the water with transcendence. This is us – lightness and the beauty of water. Thank you for working with me and being such a wonderful artist. Thank you for helping me find my vision and bringing it to life.  You are a gem and I am so thankful you were the one to make our Ketubah. I look forward to working with you for many years to come."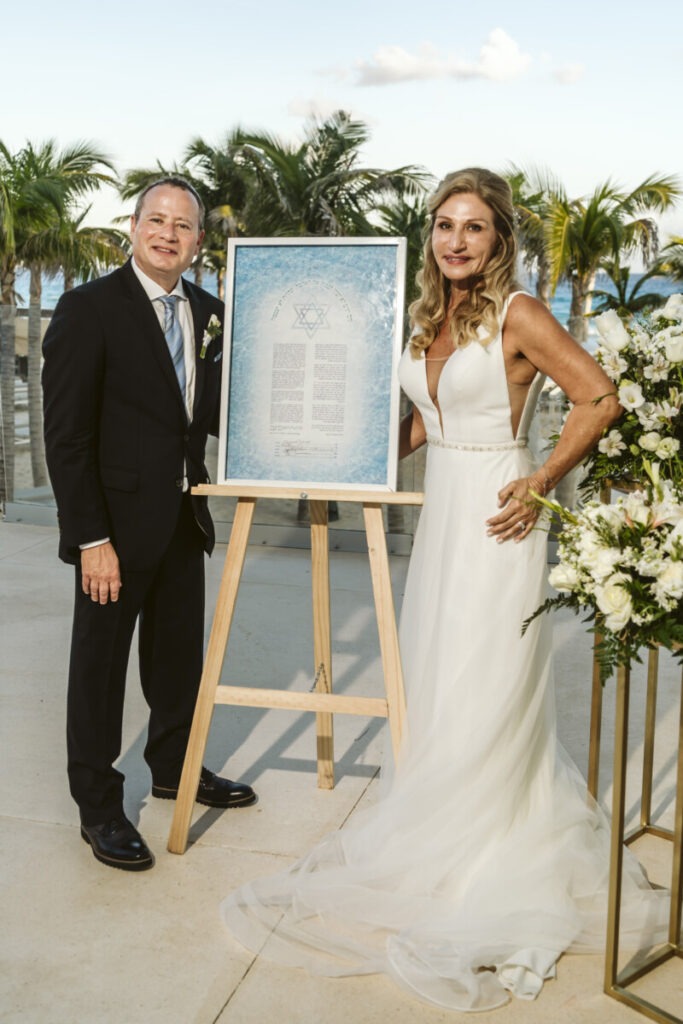 The psalm "Many waters can not extinguish love, and rivers will not wash it" from Song of Solomon 8:7 iterates the unstoppable and unwavering force of this love and connects to the oceanic elements in the background. Wrapping around a Magen David (which itself is echoed), it gestures the shape of an enclosure – which foreshadows the home that will be created and the union of these two souls as one.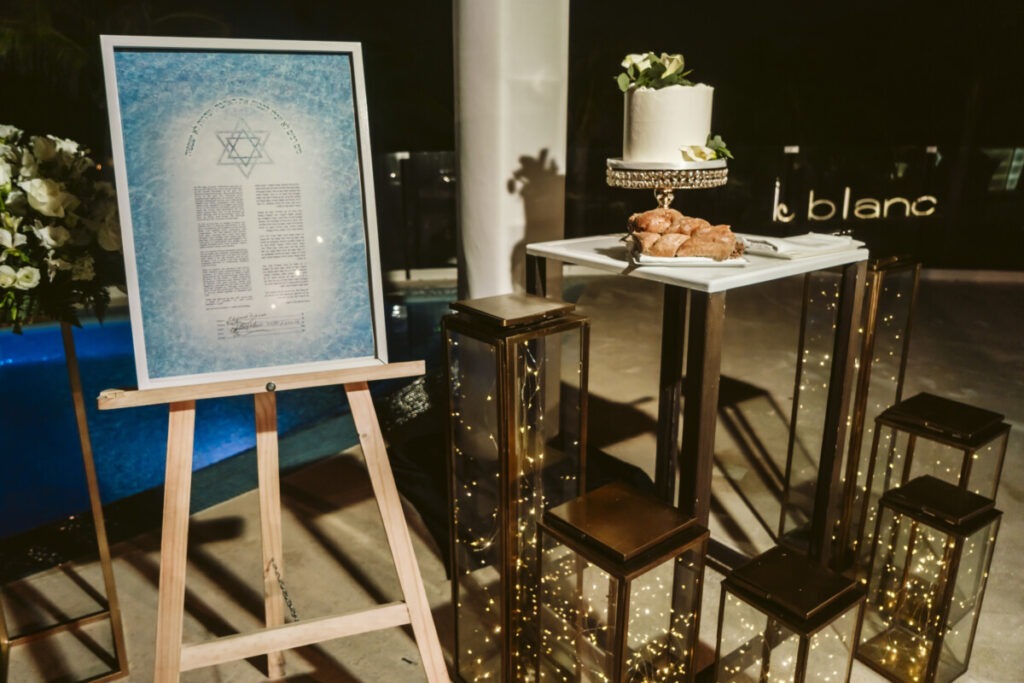 Photos courtesy of Memories – Photo & Video
Speak to Ryan about bringing your love story to life.