Circles have always been heralded as motifs motioning eternity.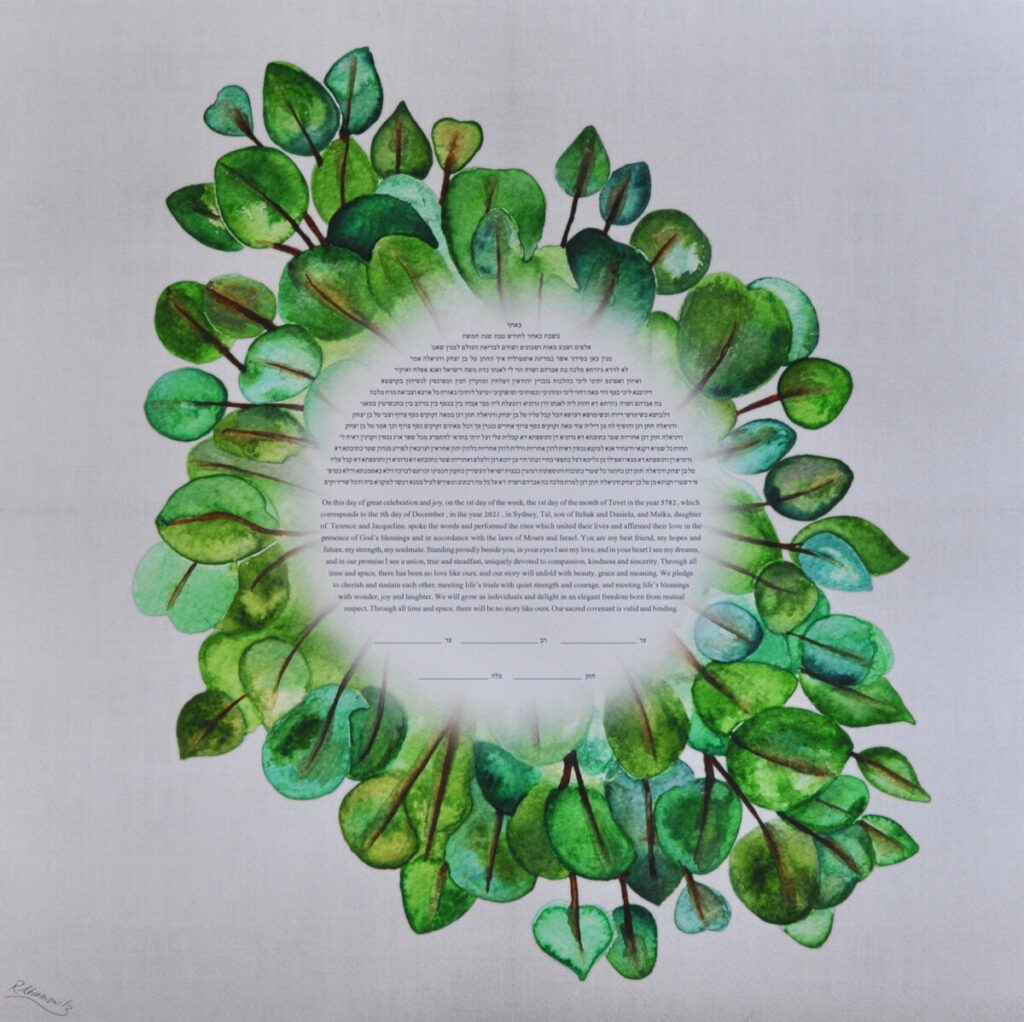 The 'Eucalyptus Circularity Ketubah' celebrates a love of timelessness, constantly renewing through the seasons in a forever cyclic movement motioning eternity.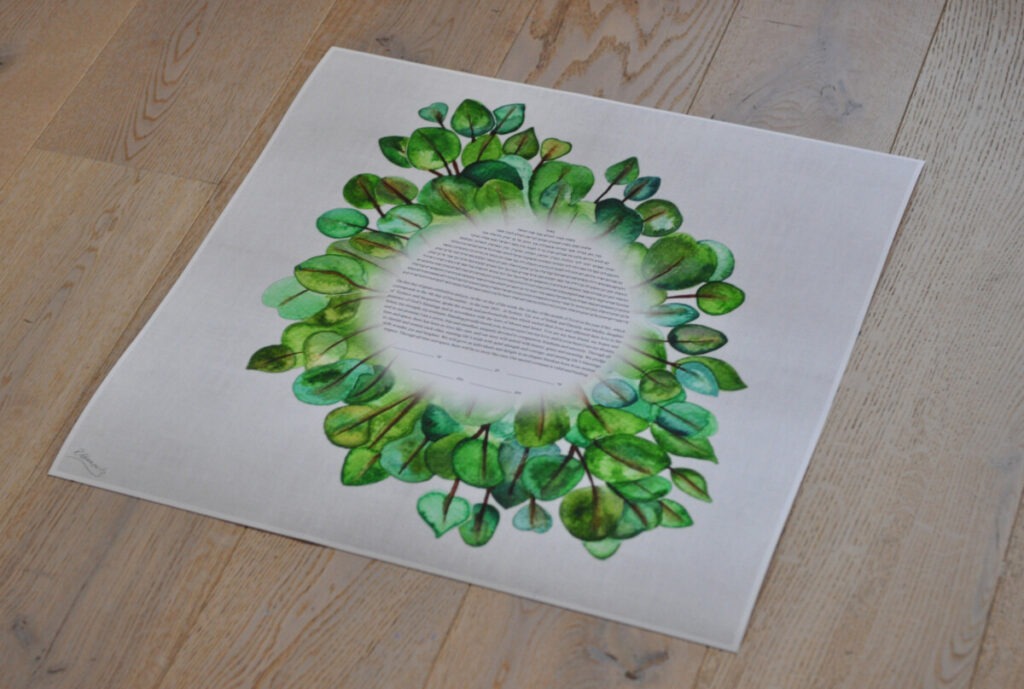 Watercolour washes waltz through this composition, inspired by the ever green hues of the eucalyptus species (native to Australia).  As bushfires precipitate the re-sprouting and regeneration of eucalyptus seedlings, these gums are a stunning metaphor of resilience and strength.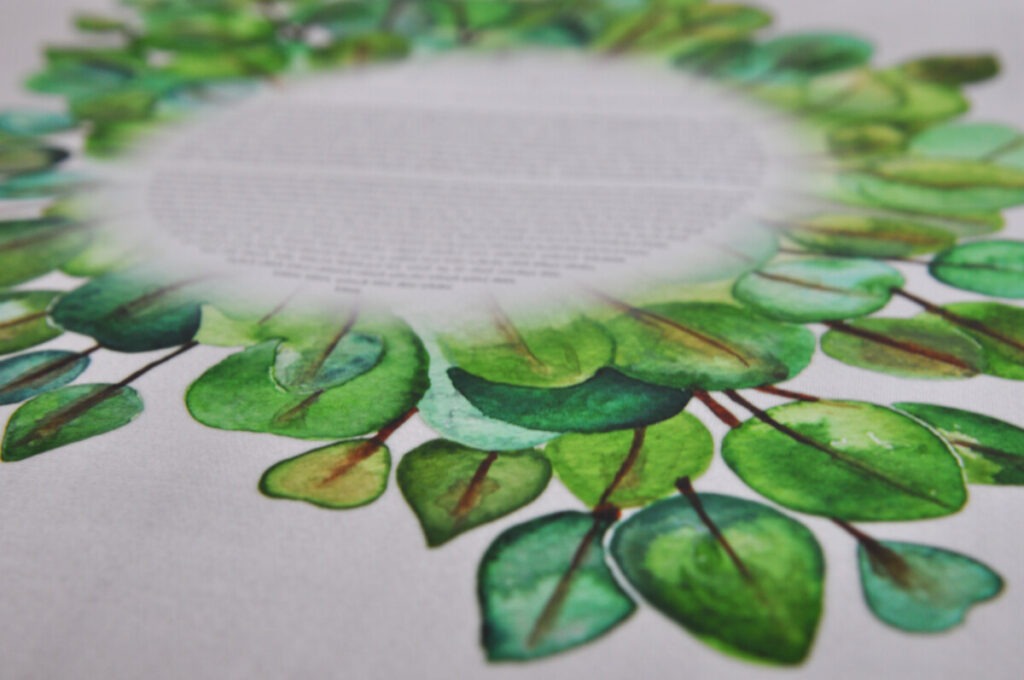 This Ketubah frames the text betwixt this garland of eucalyptus leaves, which float on a linen underlay – yielding a textural warmth harmonious to any home interior.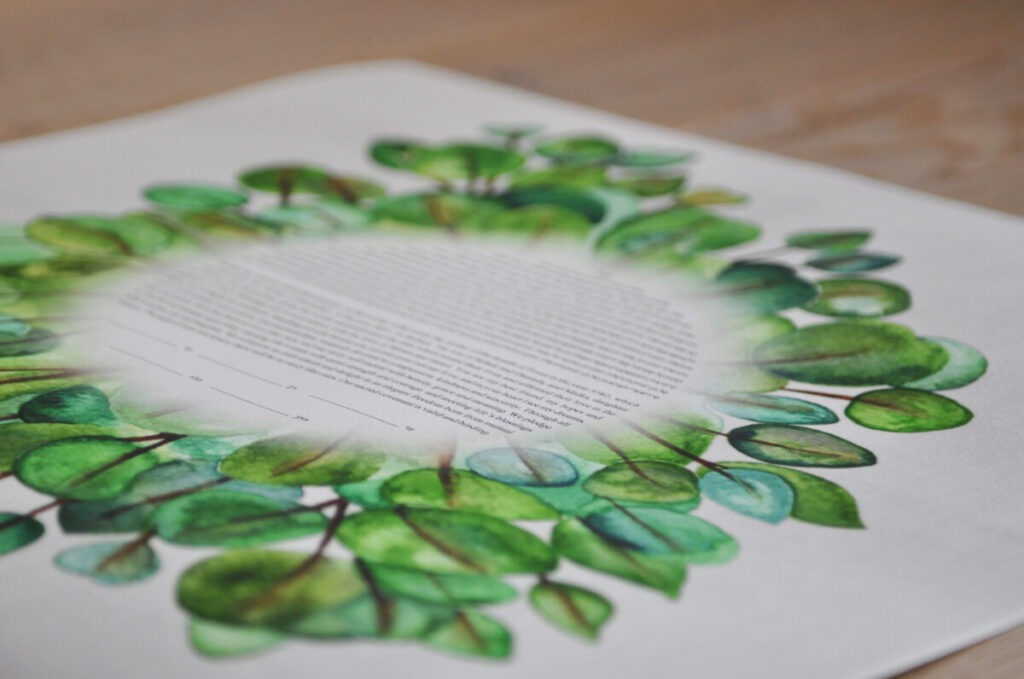 Tal and Abby, who ordered this Ketubah reflected: "Ryan's professionalism, approachability, and creativity is commendable. We were very impressed by his attention to details and determination to ensure that every aspect of the Ketuba is just how we would like it. We would highly recommend him to all of our friends (already have!)"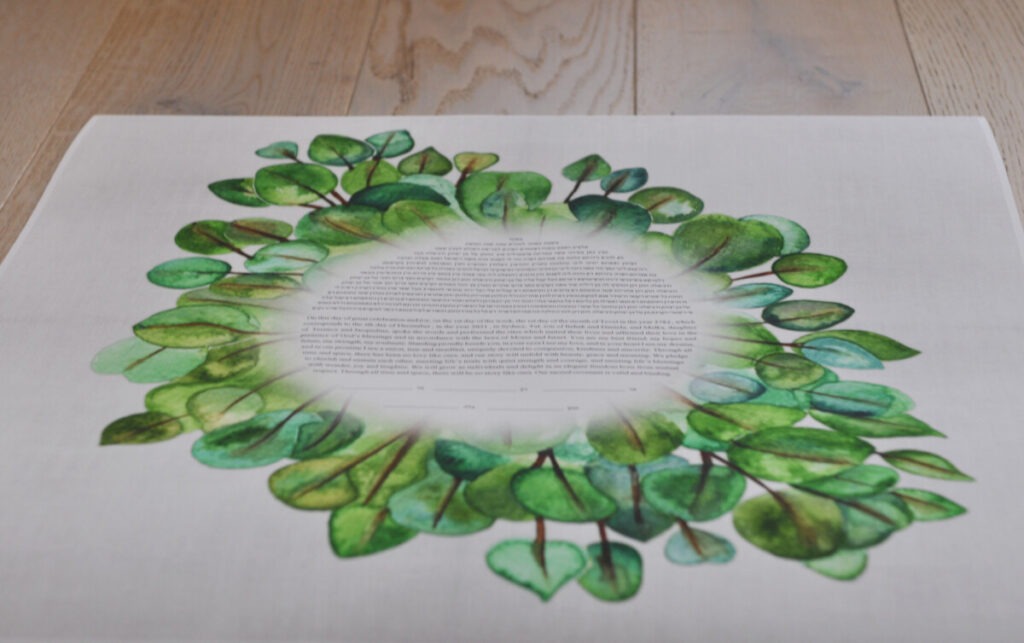 Personalised initials or bespoke additions are invited to make it your own.
Get in touch with Ryan!