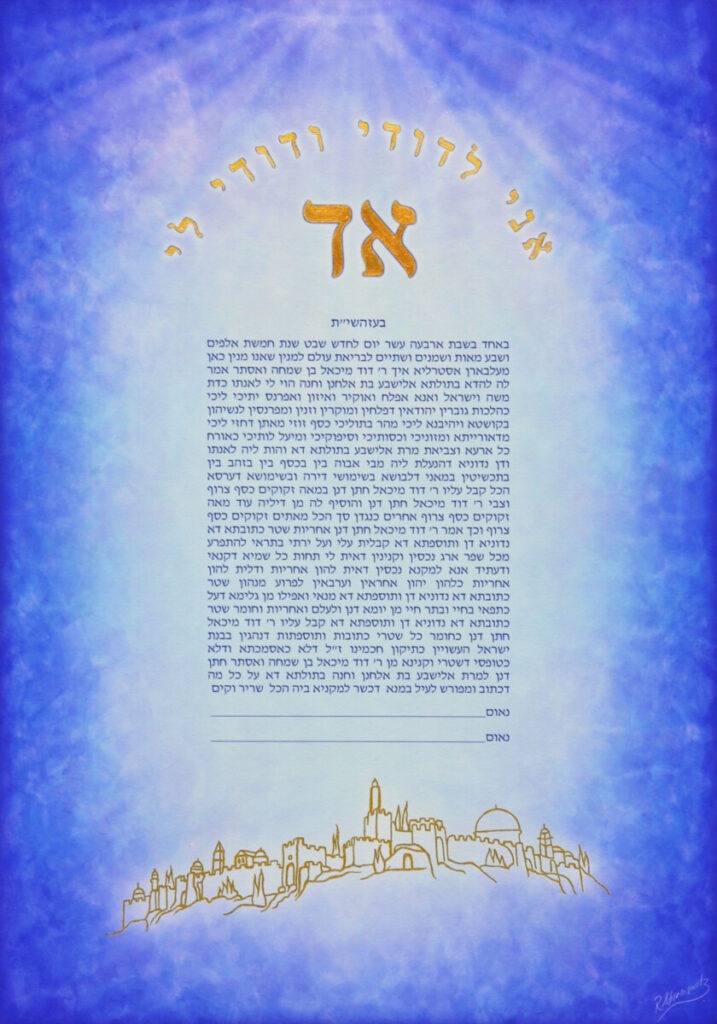 This Ketubah is a timeless and elegant design, honouring the eternal city of Jerusalem.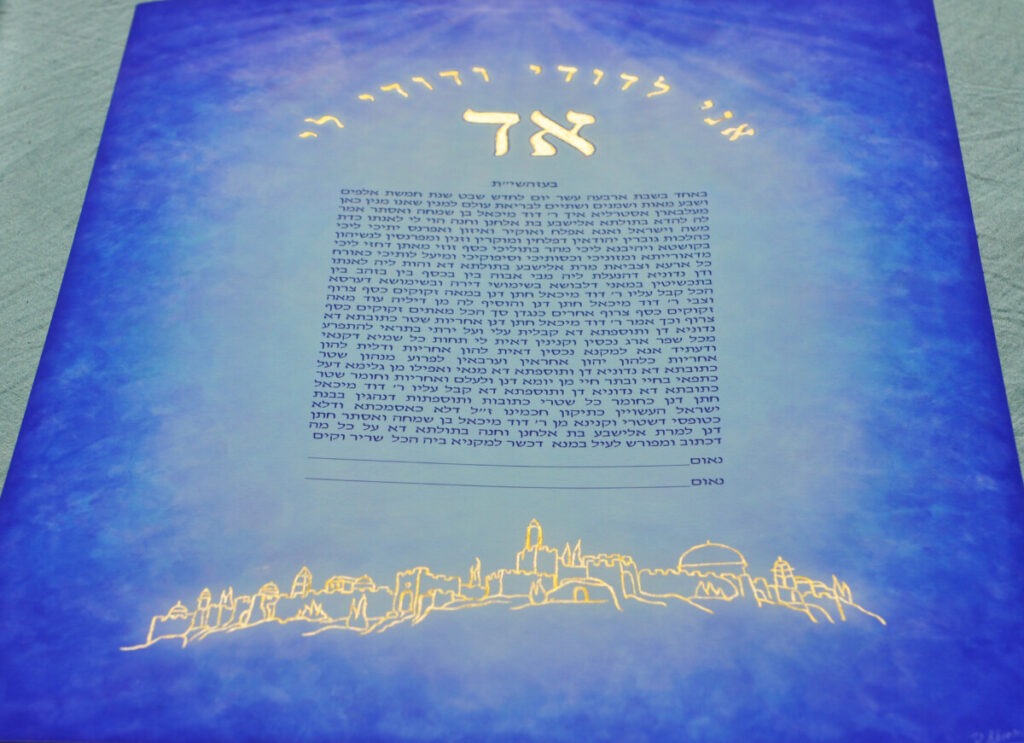 The artwork features the thin profile of the iconic old city skyline, painted in a shimmering metallic gold.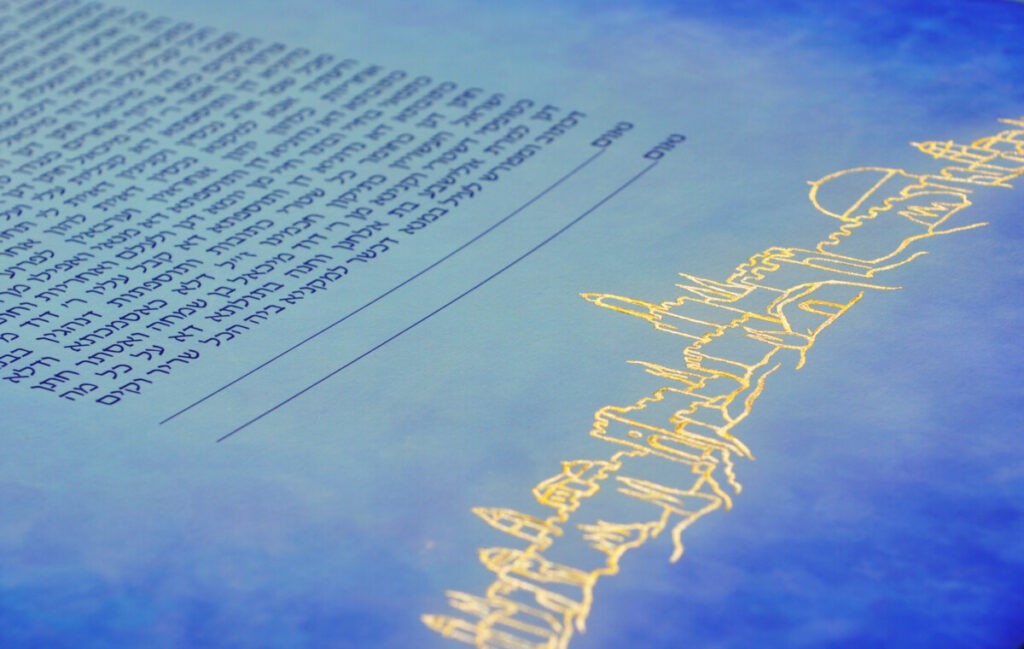 This gold is harmonised into the couple's initials and psalm "Ani Ledodi vDodi Li" from Shir Hashirim (I am for my beloved and my beloved is for me).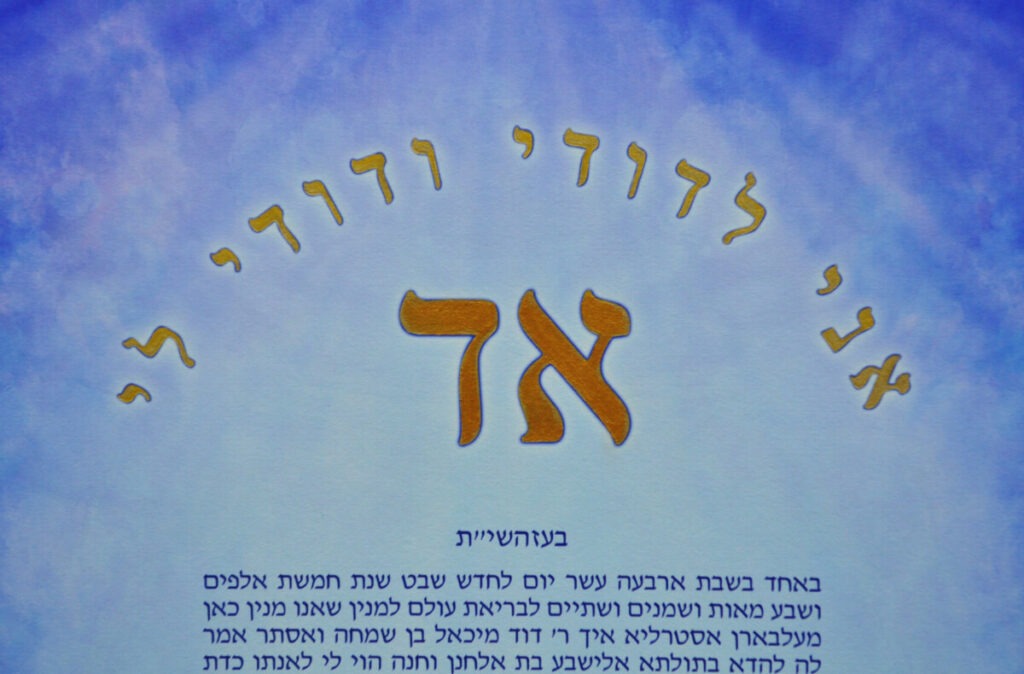 Jerusalem is heralded as the city of gold – where especially at sunset the Jerusalem stone from which the buildings are made start to glow and radiate in the light of the setting sun.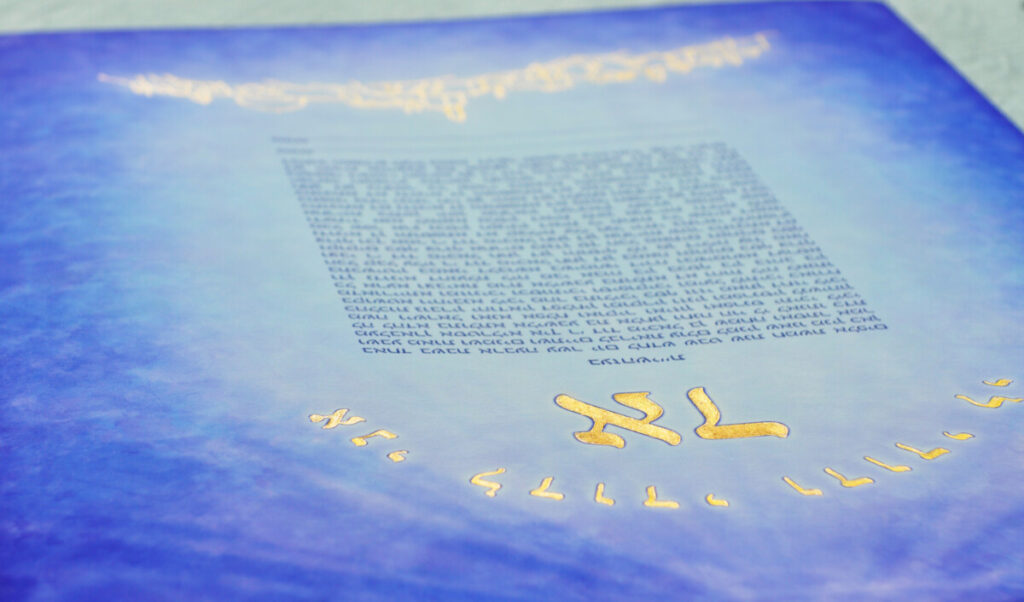 The use of gold here also dazzles in the sun light as an ode to this glow.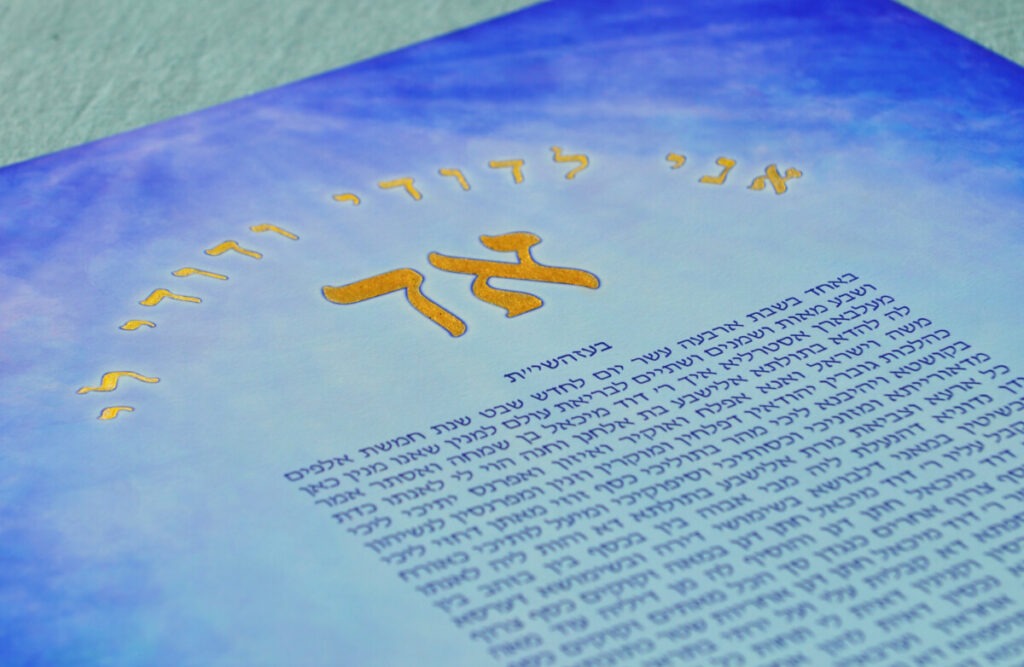 This composition floats upon a watercolour washed background that fades from a deep navy into a sky blue.