As the numerical value of "chai" חי, symbolising 'life' in Judaism is 18, this Ketubah celebrates life through framing the Ketubah text in a lattice of 18 peonies.
Painted with magenta, maroon, wisteria, lavender, pink and purple watercolours, the peonies and foliage reside on a linen material underlay which gives a textural quality to the artwork.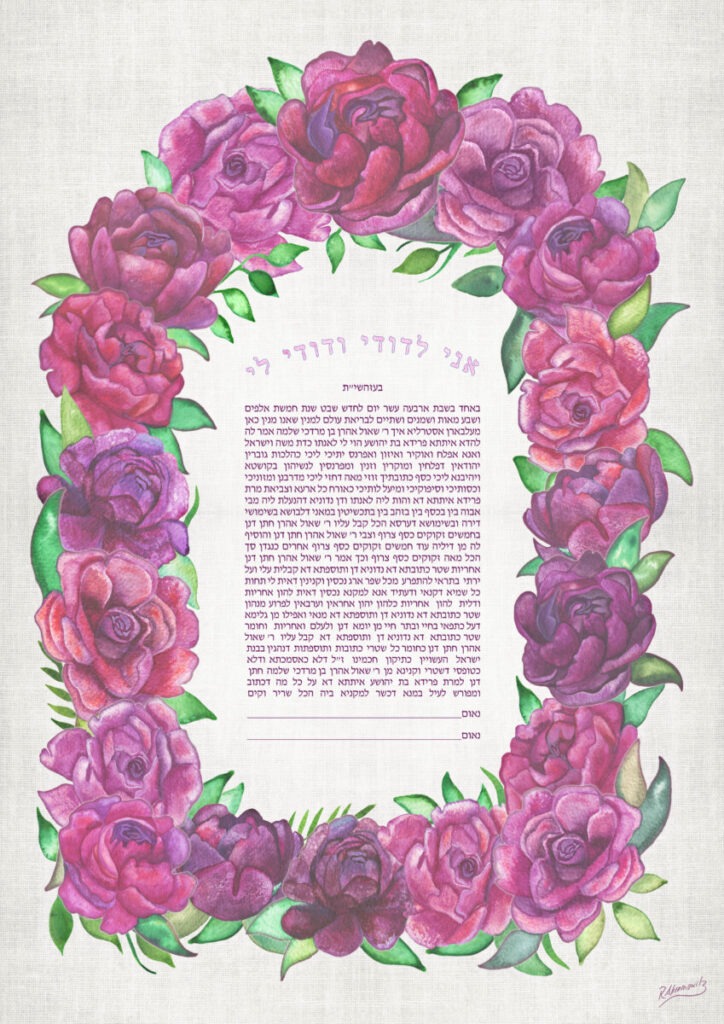 The hymn אני לדודי ודודי לי – "I am my Beloved's and my Beloved is mine" (Song of Songs – Shir HaShirim 6:3), a romantic declaration written by King Solomon to express the affinity between life partners is floated above the text in a gentle pink and purple medley.  This psalm evokes the intrinsic commitment, care and responsibility mutually undertaken by husband and wife in their journey through life's garden.
More photos to follow soon.