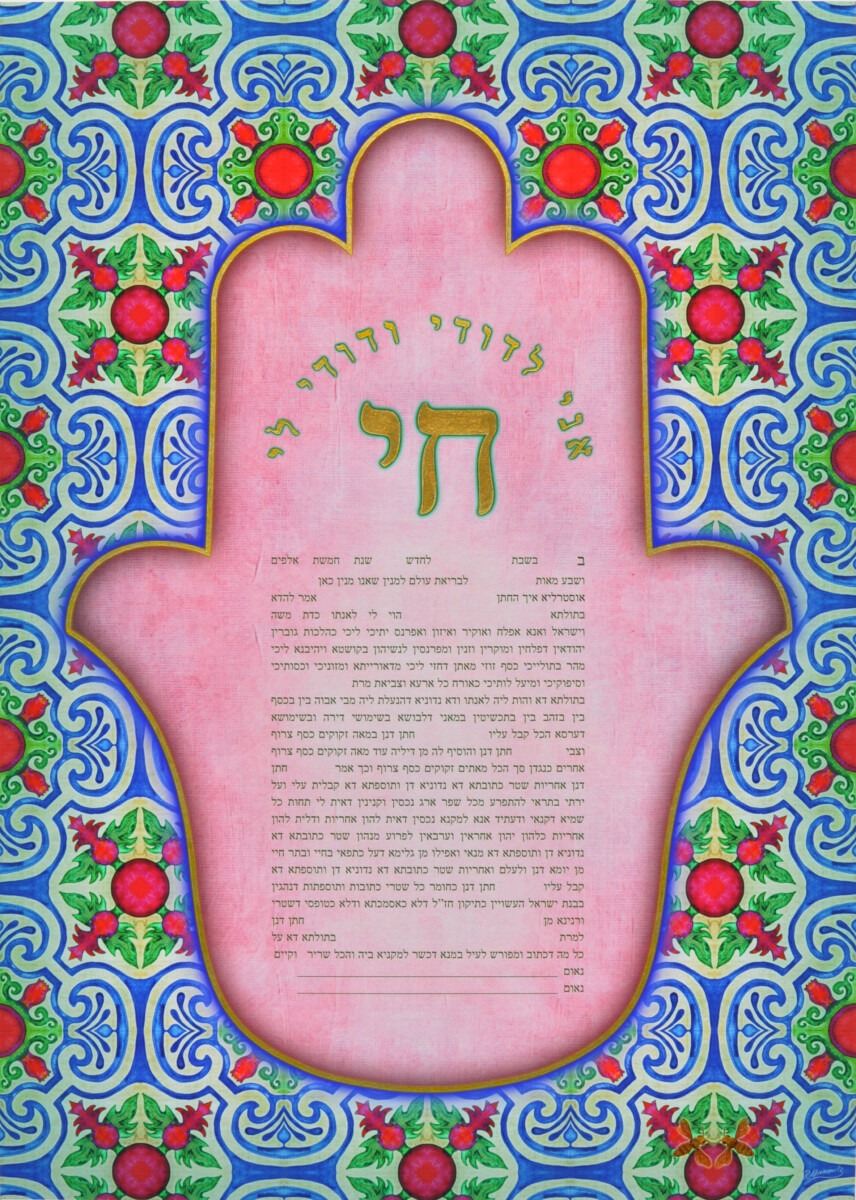 This Ketubah profiles a gold painted and soft crimson linen Chamsa, overlaid upon a Mediterranean / Iberian inspired custom design tiled background.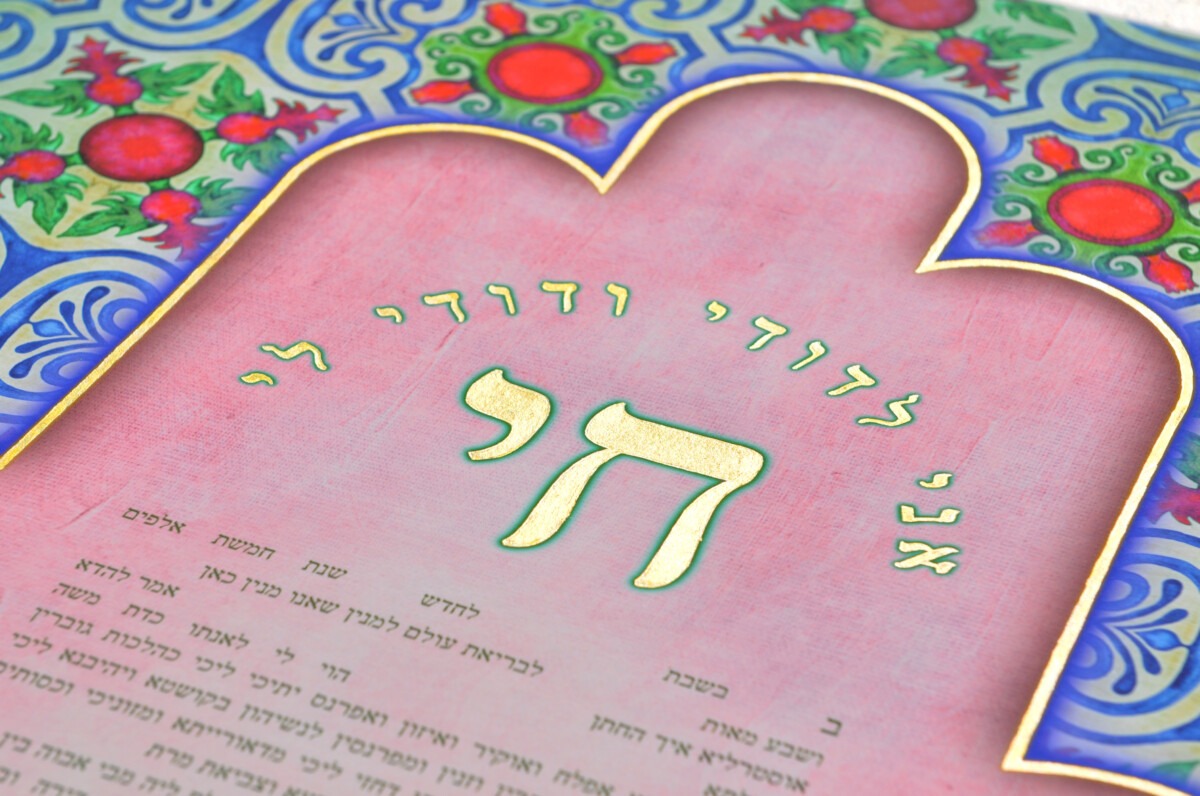 The patterns created through the tessellation of these tiles celebrate a harvest of pomegranates enmeshed in fresh foliage – seasonally fitting for a Spring wedding around the time of Rosh Hashanah.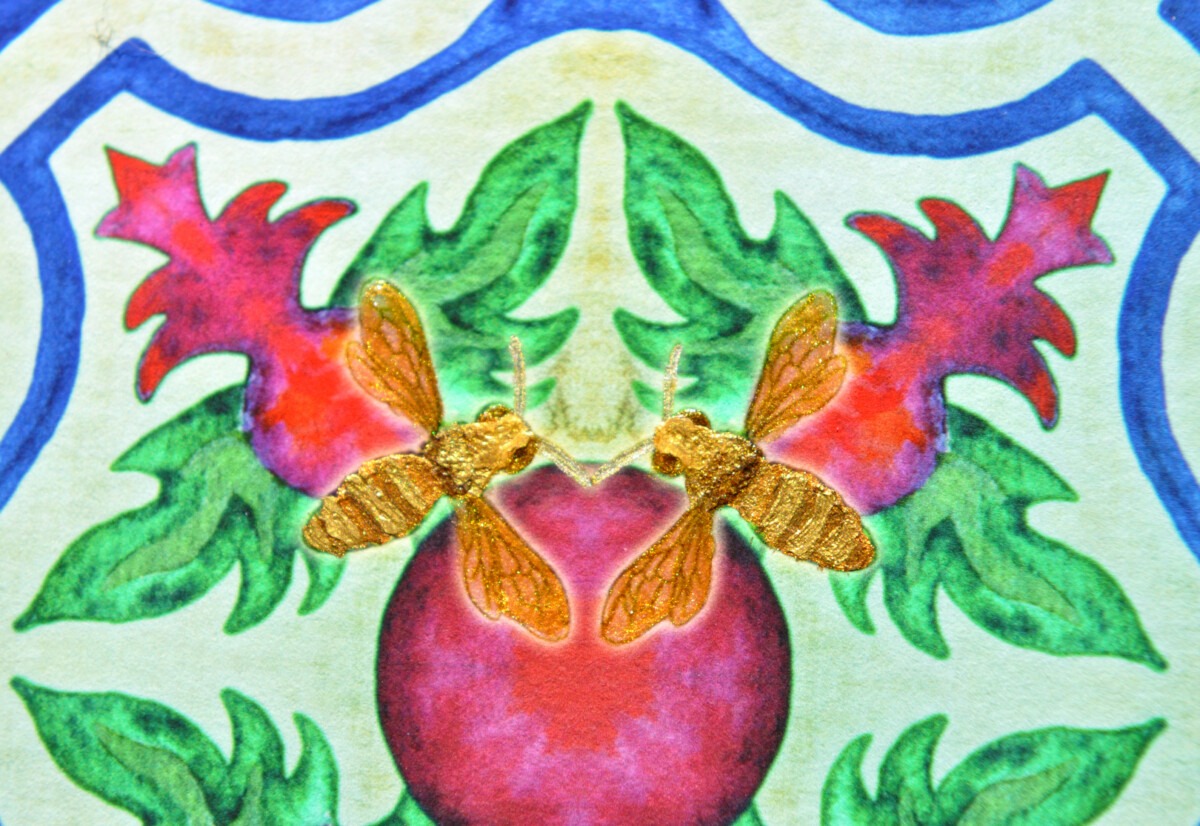 Bees also hold ceremonial and sentimental significance for the couple, and accordingly two golden glazed bees were painted subtly into the composition, echoing the gold embellishments featured throughout.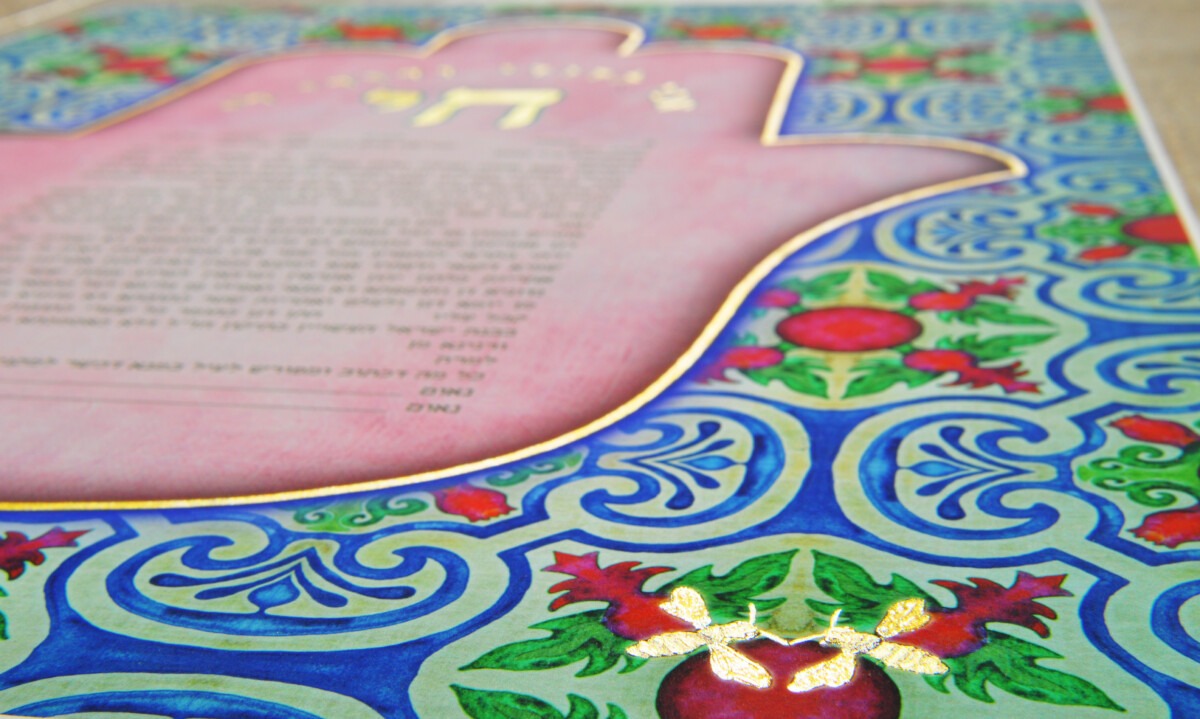 The hymn "אני לדודי ודודי לי – I am my Beloved's and my Beloved is mine" (Song of Songs – Shir HaShirim 6:3), a romantic declaration written by King Solomon expresses the affinity between husband and wife.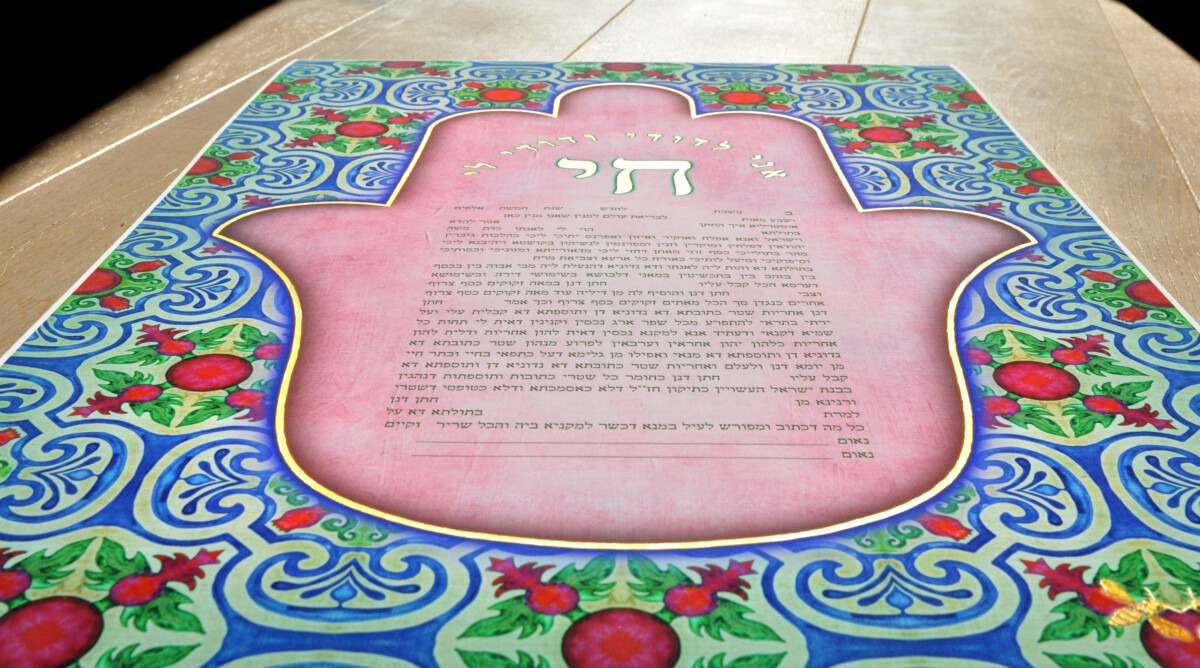 This reflects the intrinsic commitment and care mutually undertaken by husband and wife in their shared voyage through life and beyond.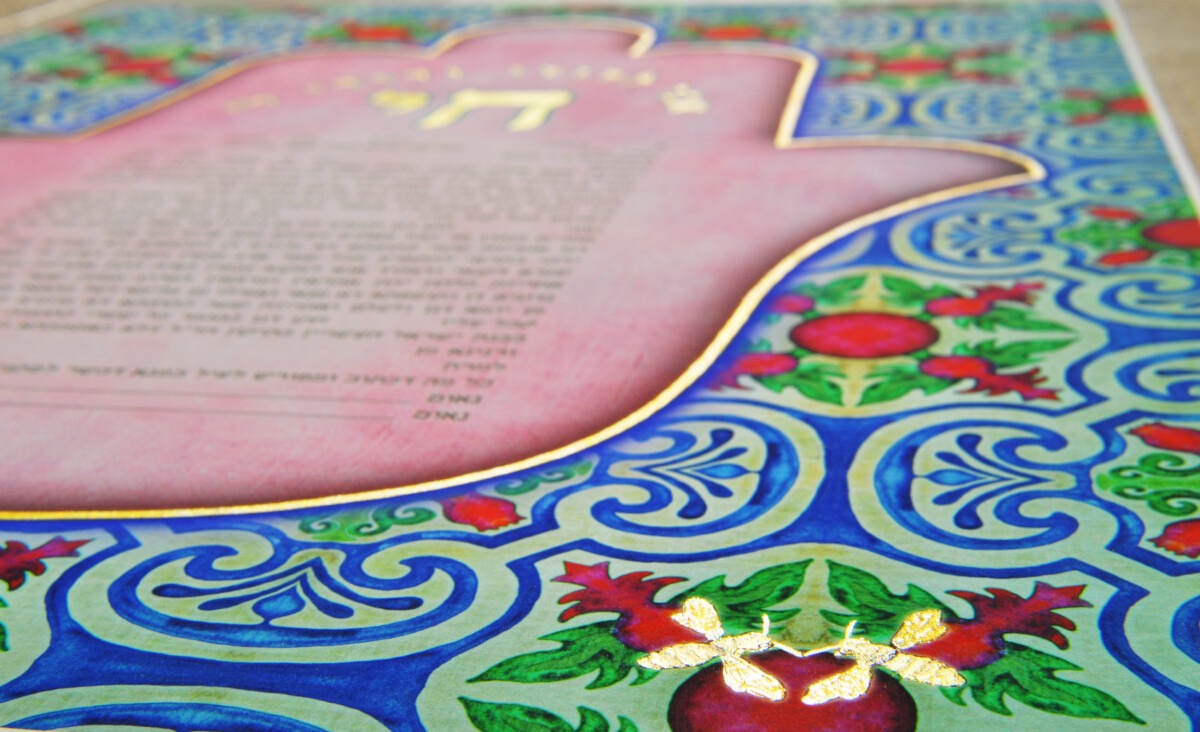 These elements are hand painted with metallic gold paint that shimmers with fire in the light.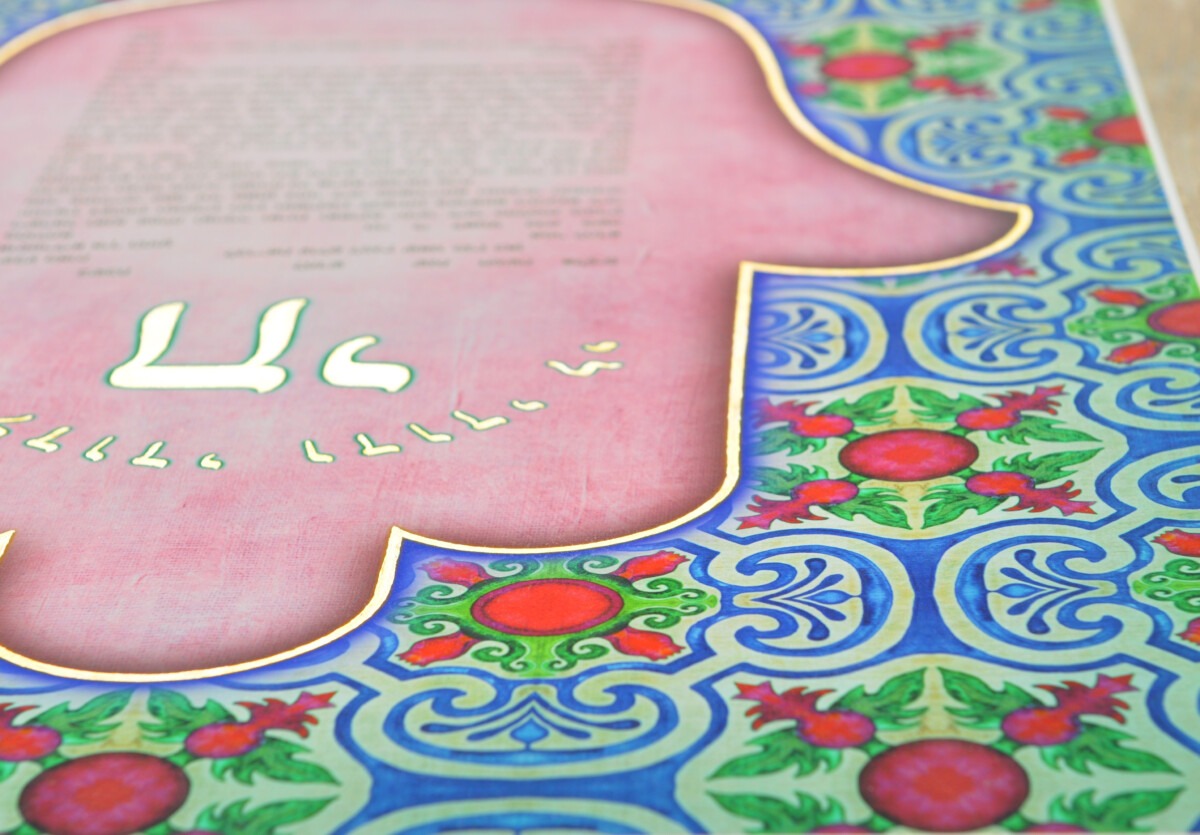 Symmetrical design details give this Ketubah a striking sense of balance.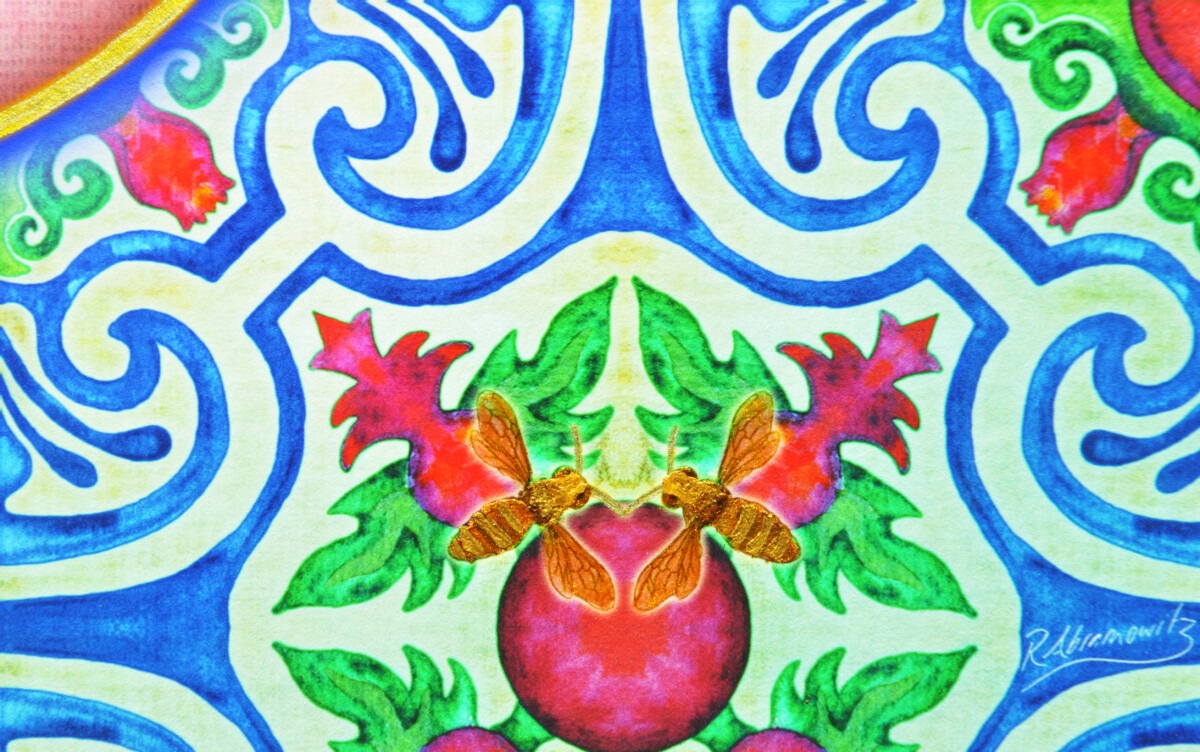 For your own love story painting of bees, blue hues and becoming, sing out.  Why not have your Ketubah feature a bespoke tile that celebrates symbols meaningful to your relationship.