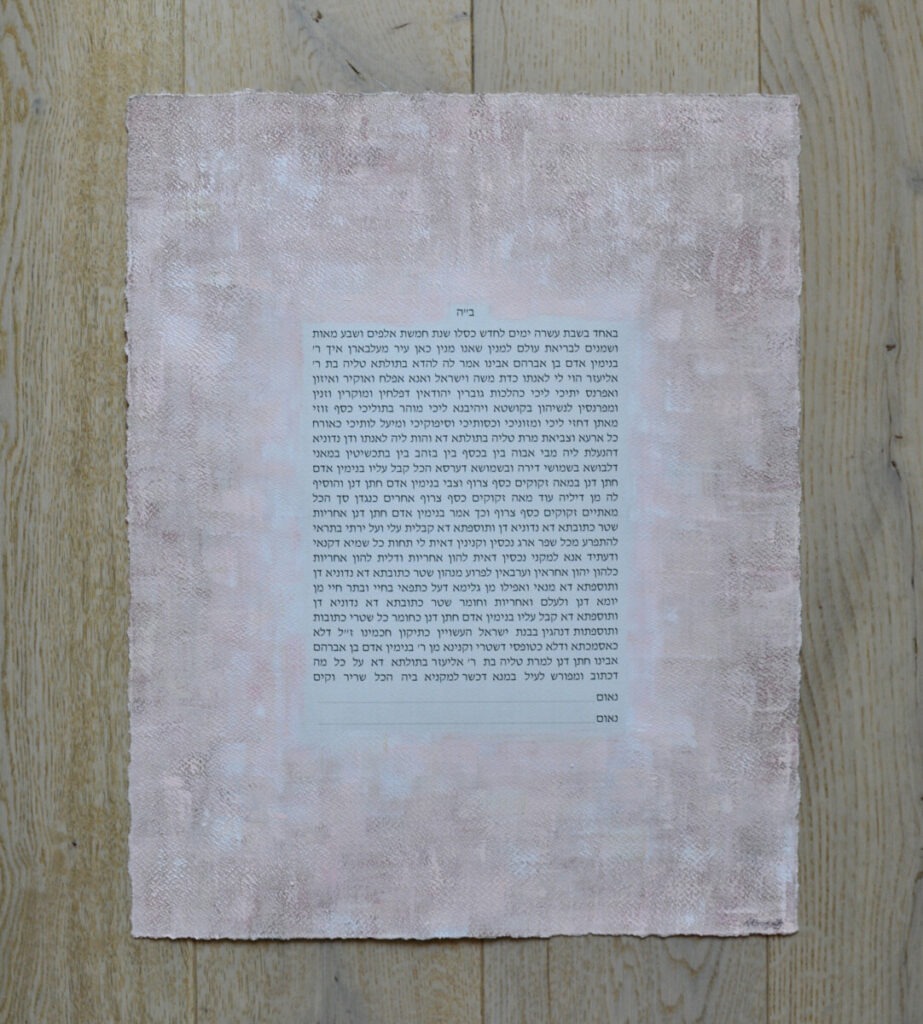 This Ketubah resonates with a modern and minimalist aesthetic.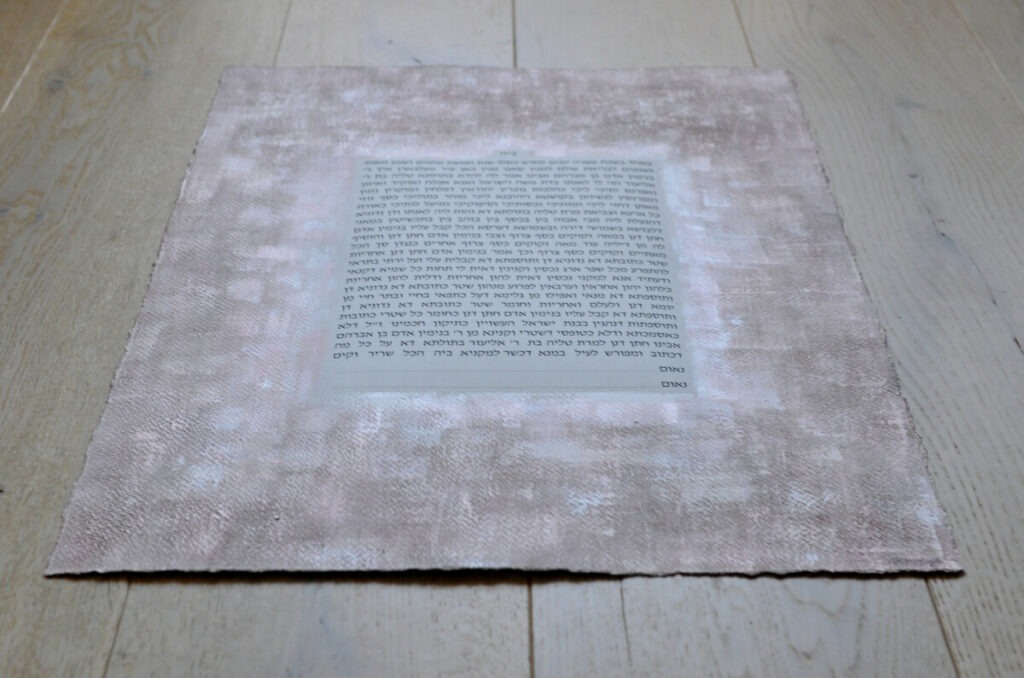 Layers and layers of textural strokes are painted through a colour palette of beiges, mochas, tans, whites and off whites.
Together the aggregate of these contribute to an impasto surface quality.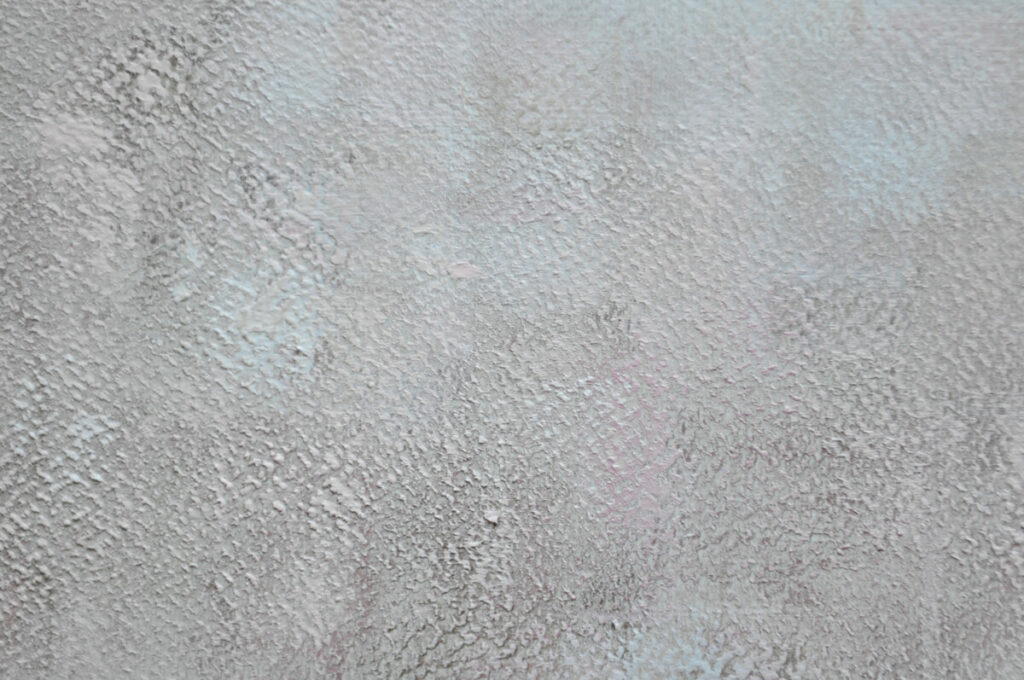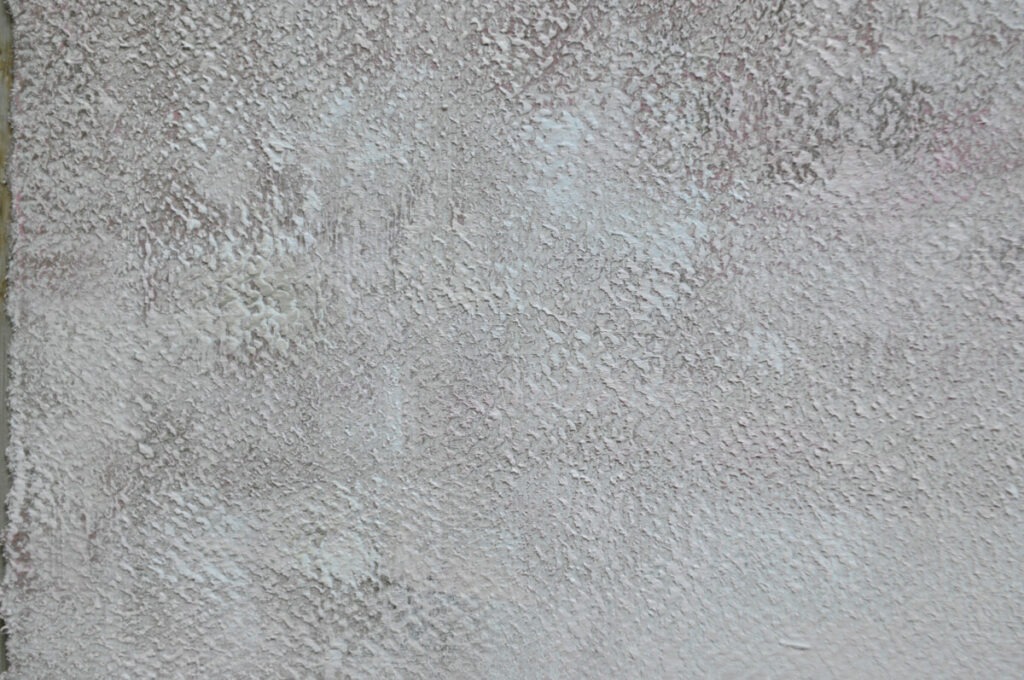 This is harmoniously complemented by ripped edges.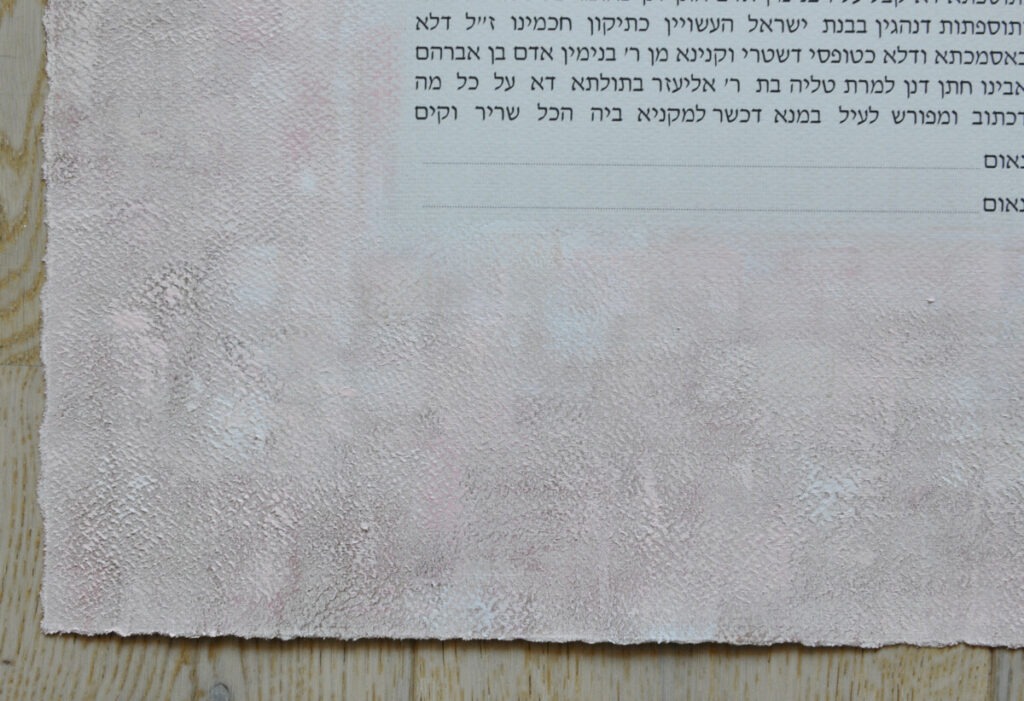 Mazel Tov Talya and Ben on becoming forever, crowned with this forever piece.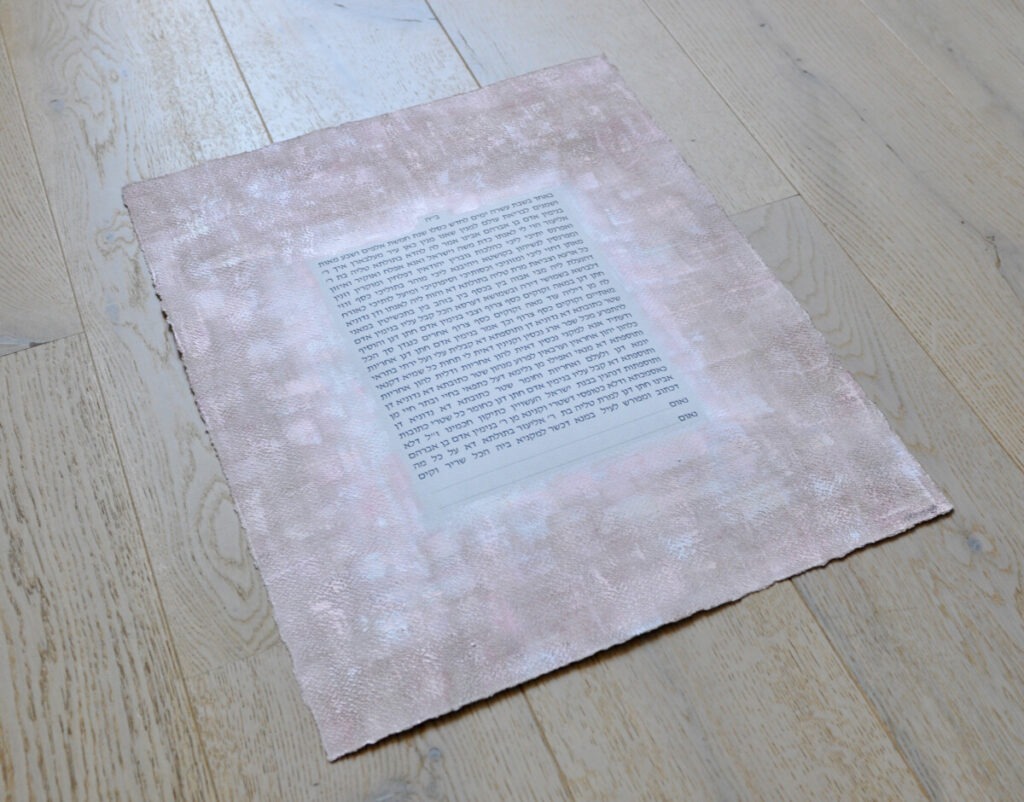 For a bespoke piece of your own, contact Ryan