This Ketubah 'marries' a Eucalyptus leaf wreath and a textural brushed gold border into an elegant and timeless artwork.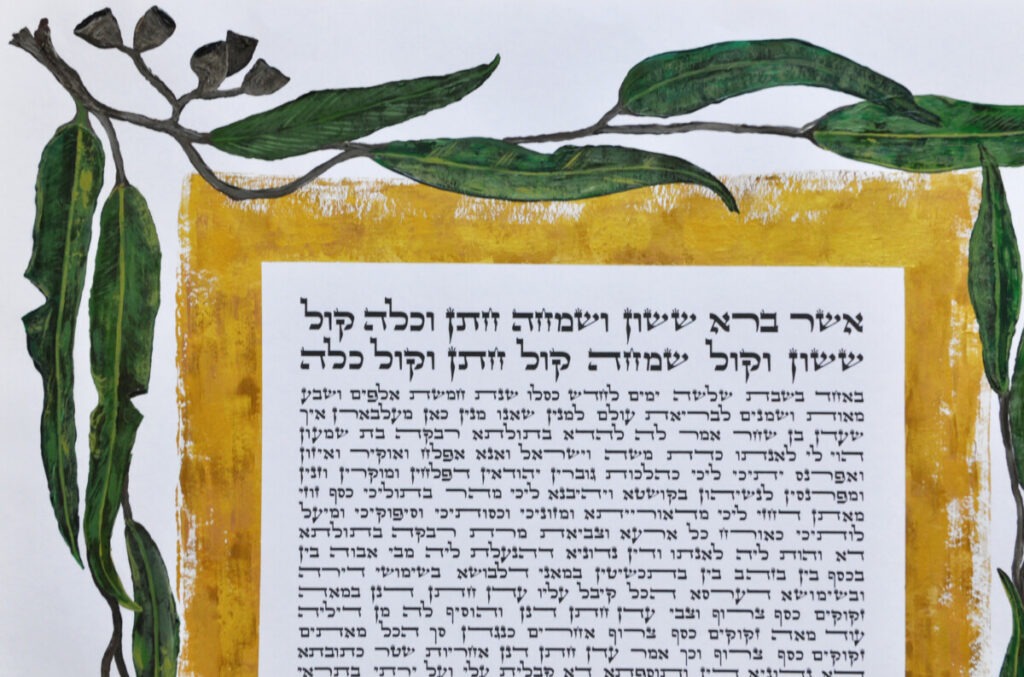 Here, the gold is a homage to the heritage of the groom and the connection to Eretz Israel shared by the couple.
Furthermore, the eucalyptus and gum nut border celebrates the heritage of the bride and Australia being the place the married couple met, live and call home.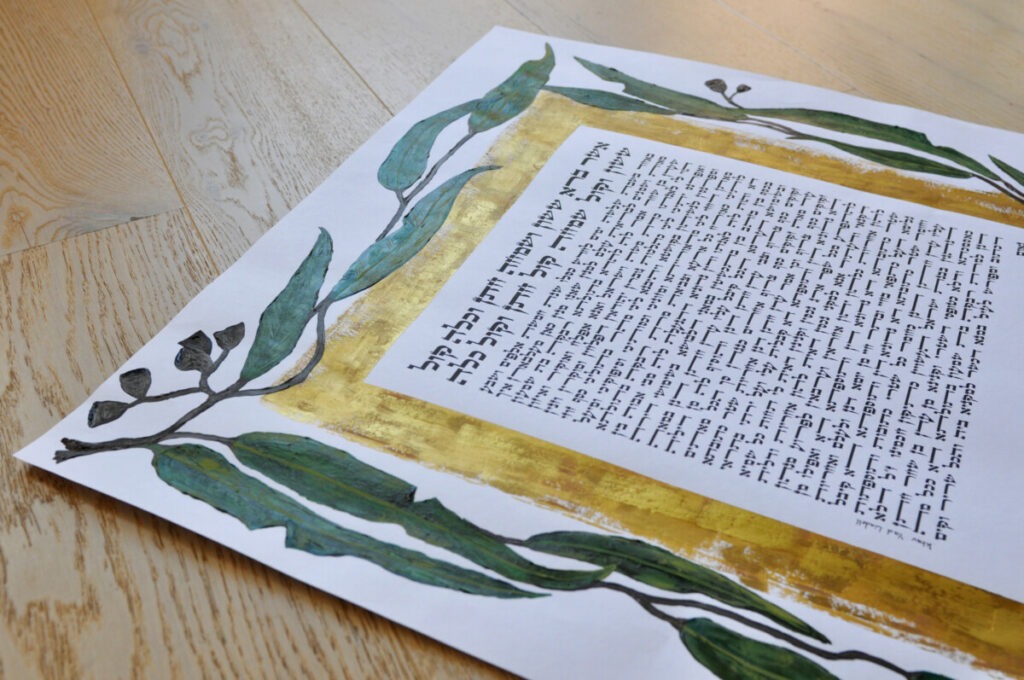 18 Eucalyptus leaves celebrate the Jewish numerical value for life, whilst the 12 and a half gum nuts symbolise the years the couple were together before tying the knot.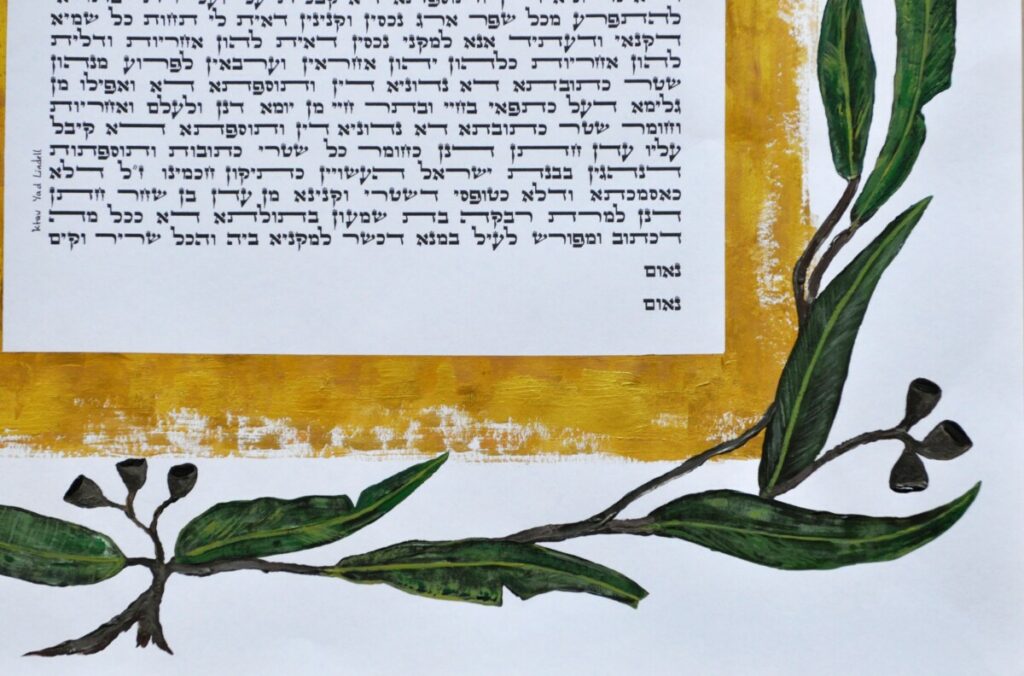 The textural quality of the leaves and border yielded from the acrylic impasto is a harmonious wrapping for the hand written Ketubah text.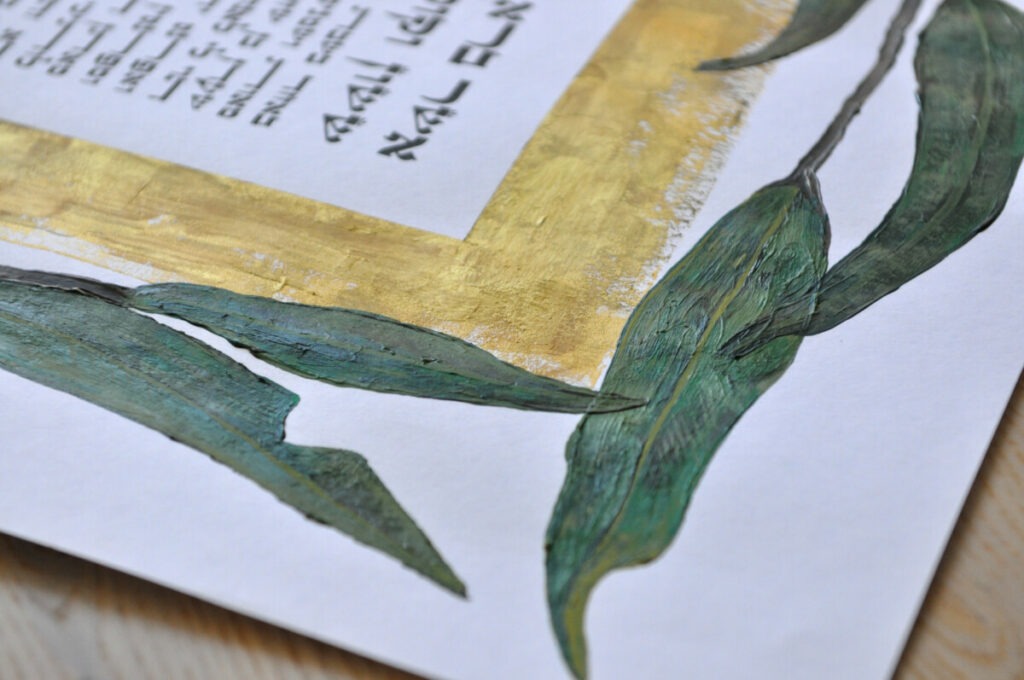 A celebration of native Australiana, a celebration of Israel, a celebration of love.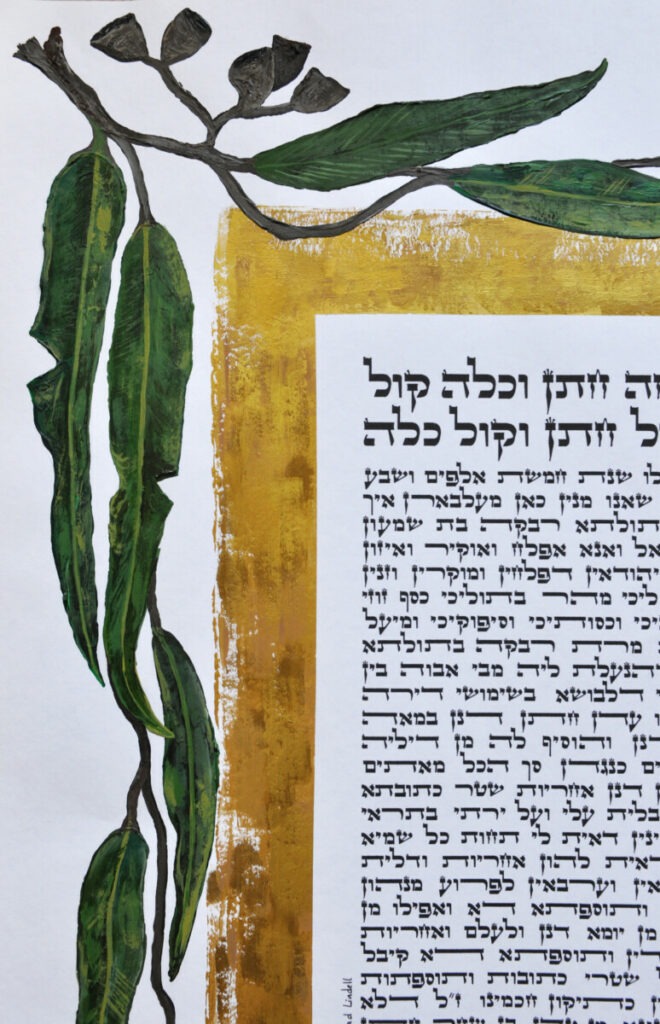 Mazel Tov Romi and Edden on your simcha!!!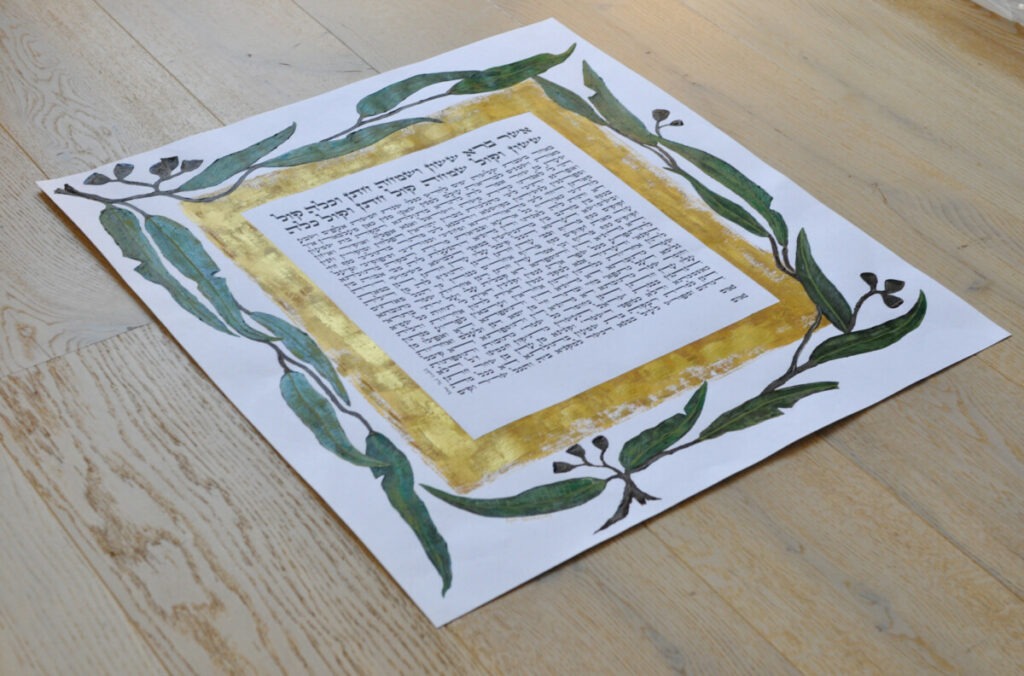 From the hand written script to the hand painted strokes, the piece is imbued with the movement and motions of the heart.