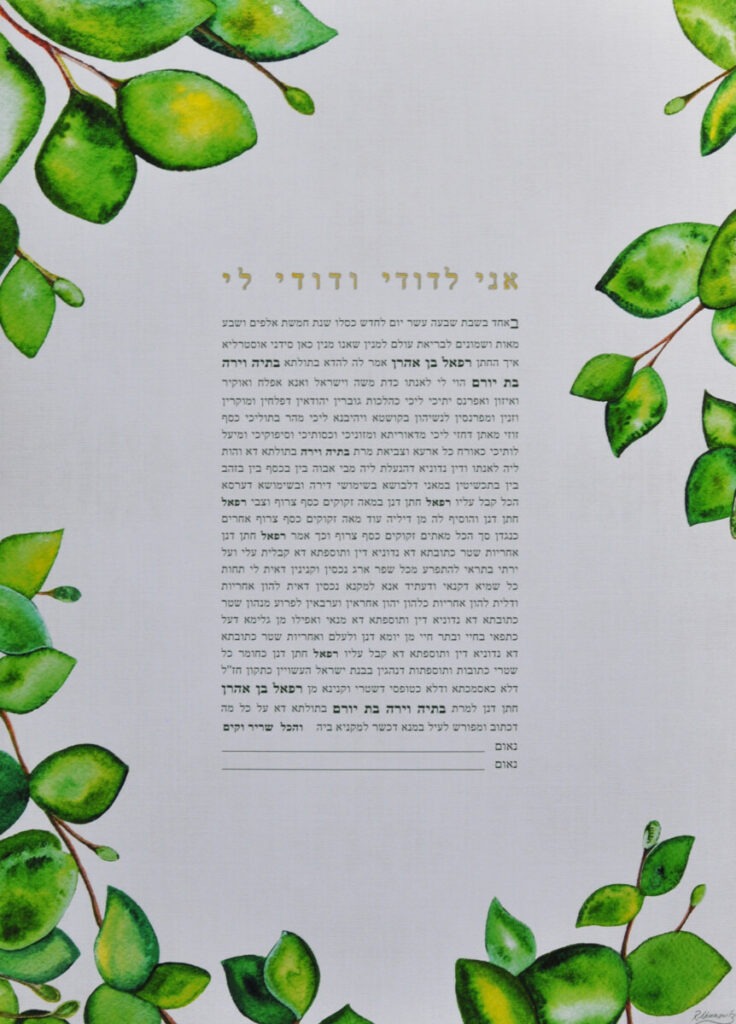 This Ketubah elegantly frames the text through an understated yet tasteful leaf frame composition, floating on a bed of linen. The linen here offers a textural warmth and sense of subtle materiality to the composition.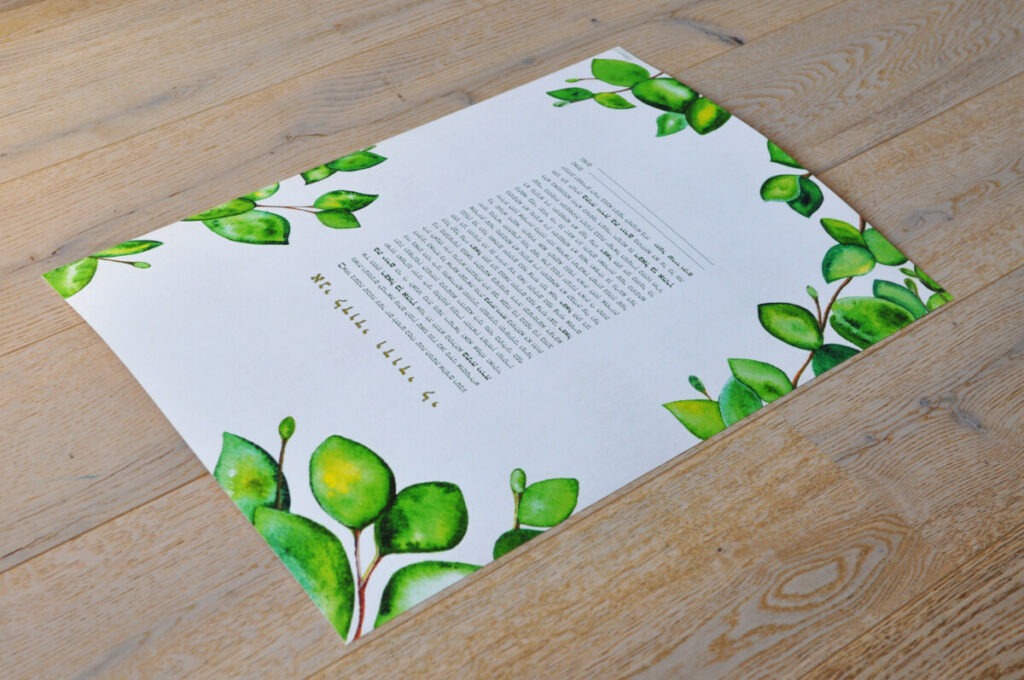 Buds and leaves, washed in a palette of bright and fresh greens sprout and sprawl into the space of the canvas.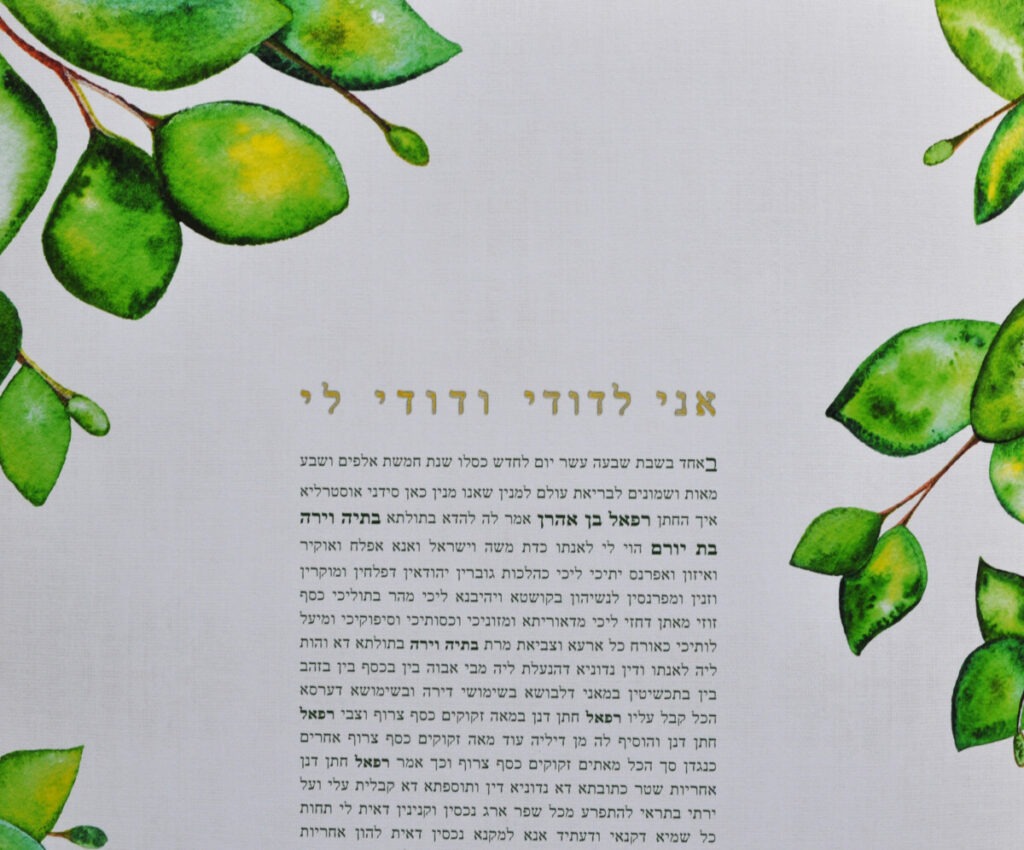 Here asymmetrical watercolour painted leaves assemble around the text, creating a natural and organic lattice of growth and vitality.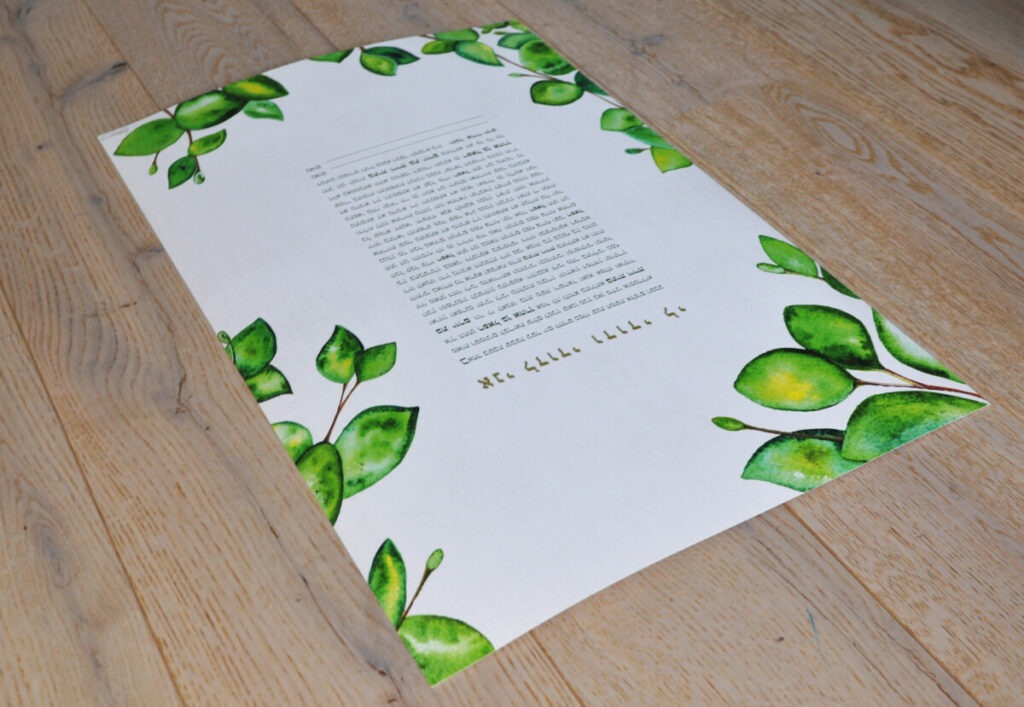 The hymn "אני לדוד ודודי ליי " translating as " I am my Beloved's and my Beloved is mine" is the most celebrated sentence from Shir HaShirim (Song of Songs 6:3), written by King Solomon as a romantic declaration between husband and wife. This is painted in metallic gold and gives ceremony to the Ketubah, floating as horizontal heading above the text.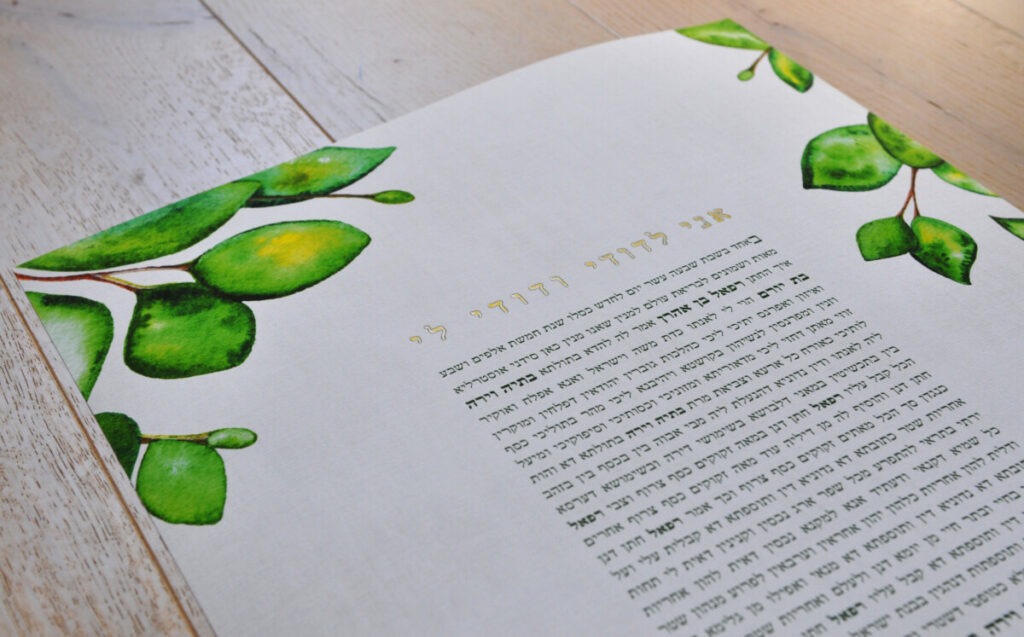 Please note, this hymn can be painted in the metallic gold, however as an arc domed shape surrounding a pair of the couple's initials. For any other variations, please speak to Ryan.