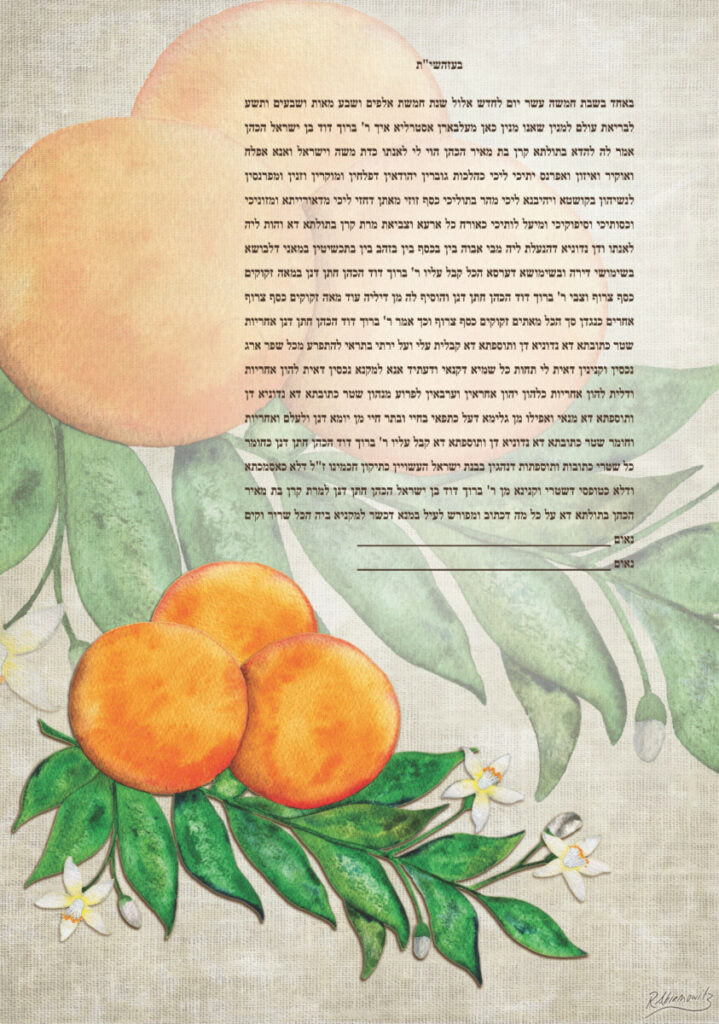 This Ketubah presents a cluster of oranges which occupy the foreground, floating on a background of earthy stained linen – offering a very rustic and organic quality to the artwork.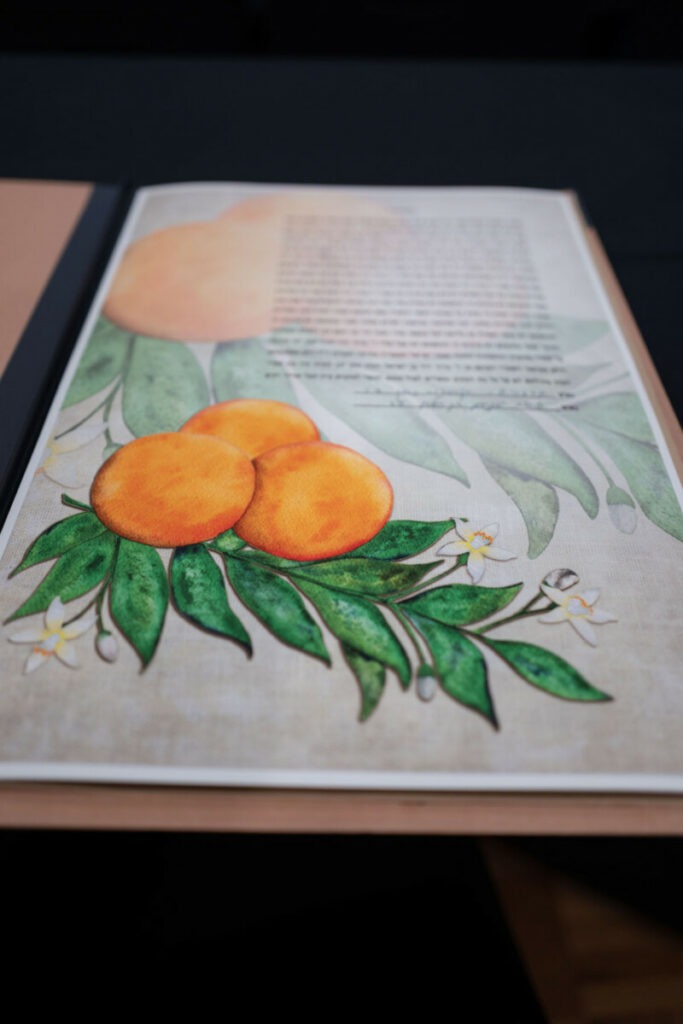 When Dave proposed to the love of his life Kerryn in an orange garden (whilst they were holidaying in Rome), it was obvious from the outset that oranges would be a central motif of the wedding.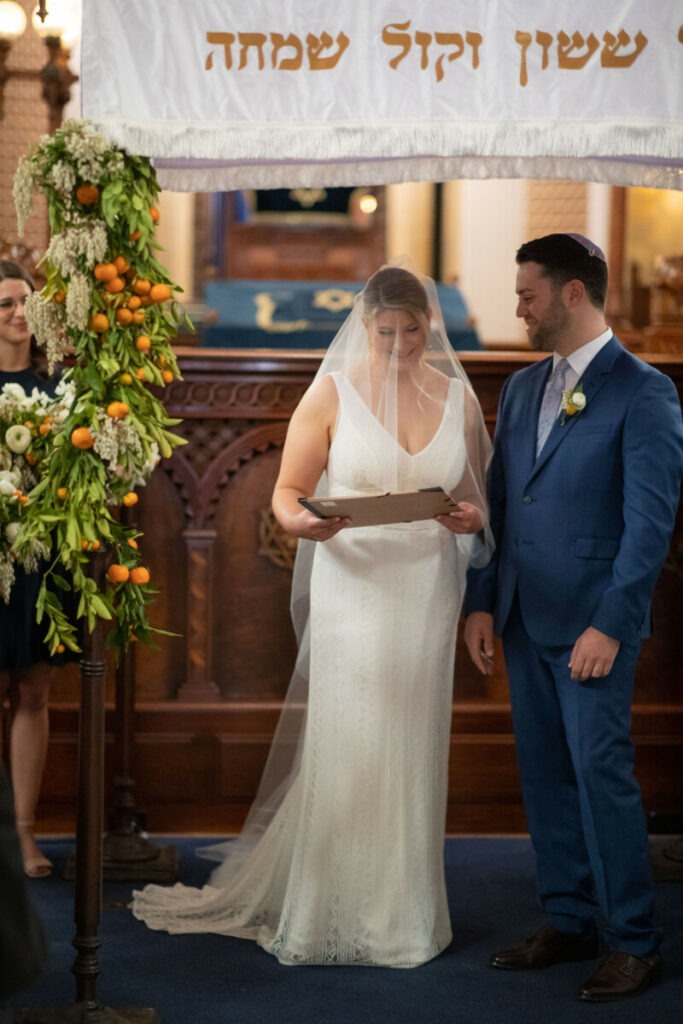 Oranges featured in the floral columns supporting the chuppah (as seen above), the centrepieces, invitations, benchers and indeed their Ketubah.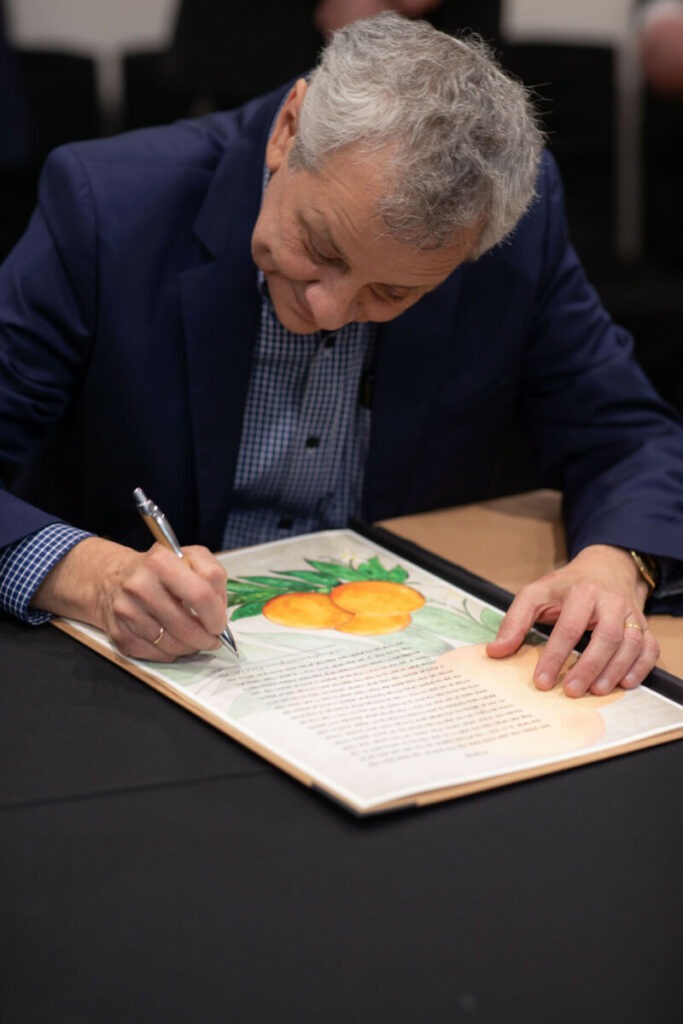 The oranges are accompanied by 18 leaves and orange blossoms (both in bud and bloom) to celebrate life (L'Chaim)! ???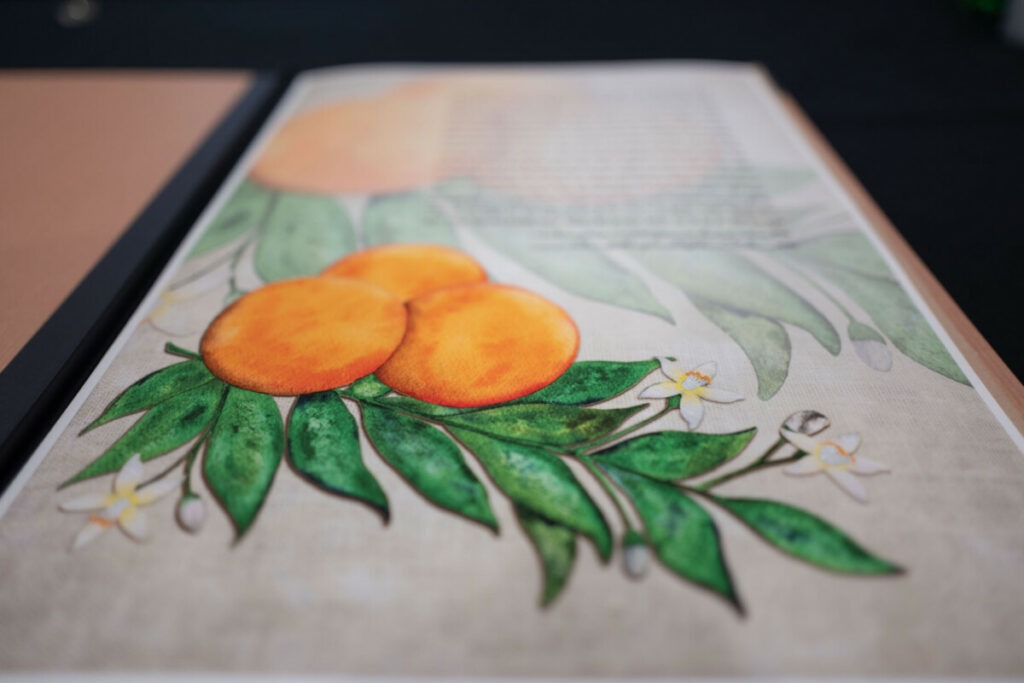 In this way there is symbolism and meaning in both the subject matter, as well as it's frequency in the artwork.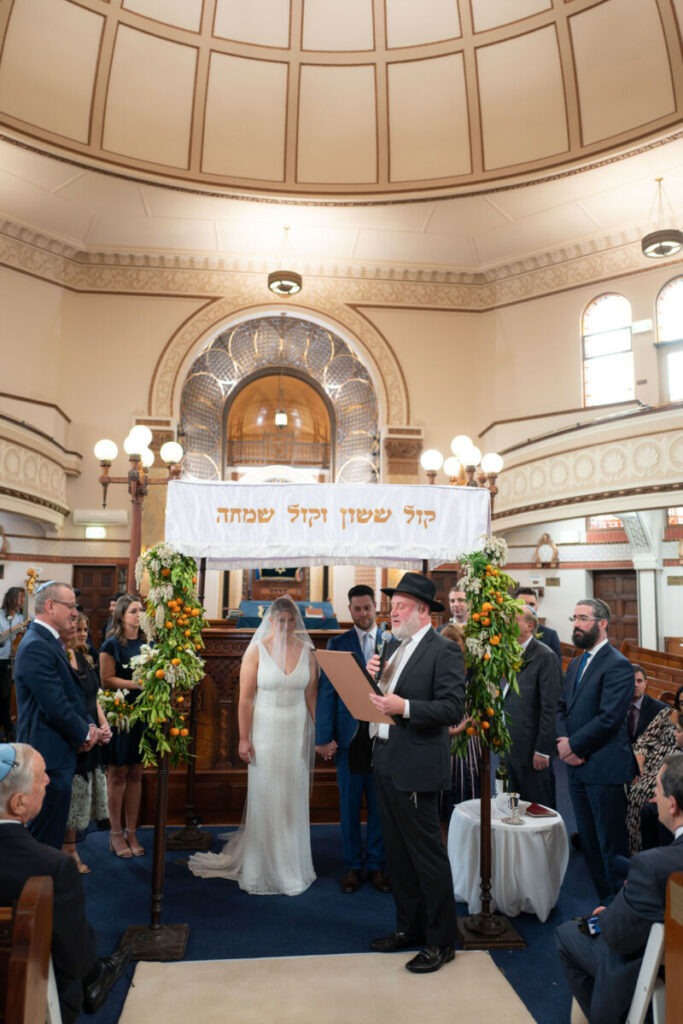 Images courtesy of Chris Kapa Photography Me Love You Long Time – https://www.meloveyoulongtime.com.au/