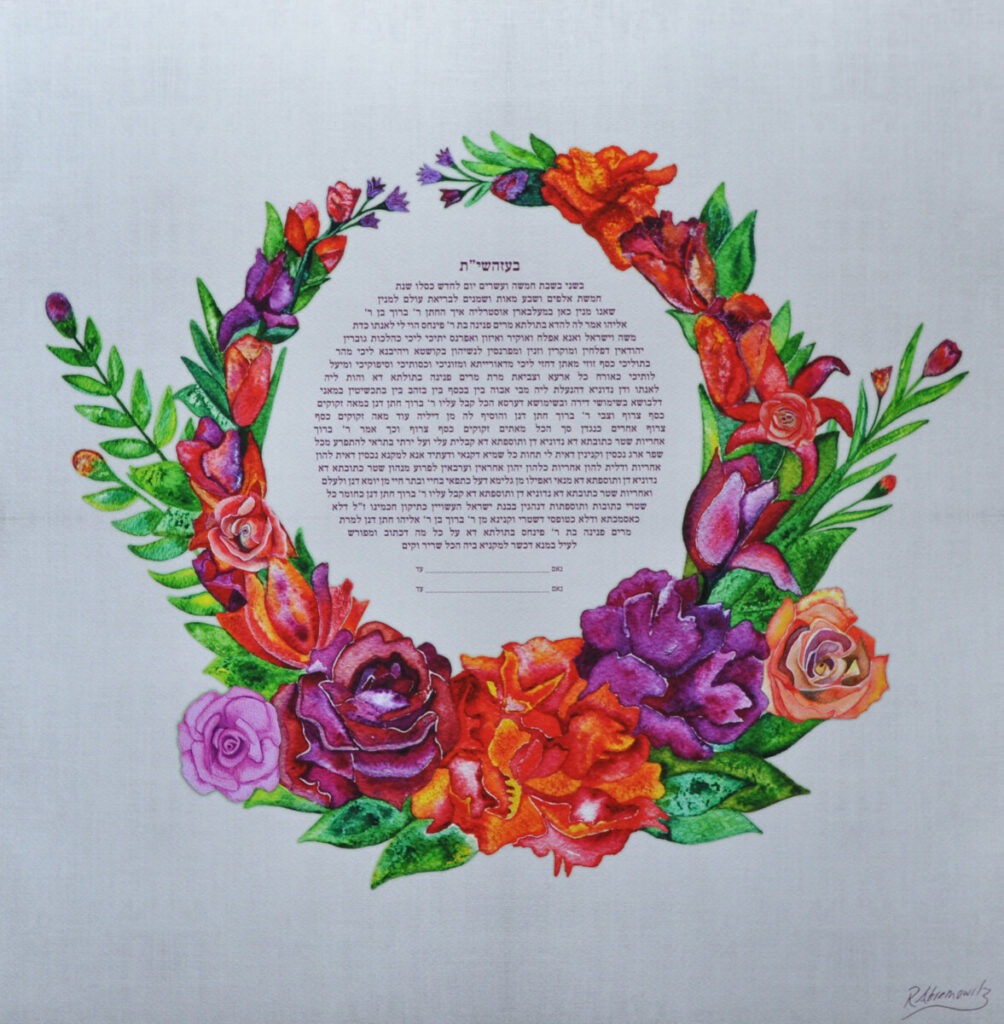 "Life is the flower for which love is the honey." – Victor Hugo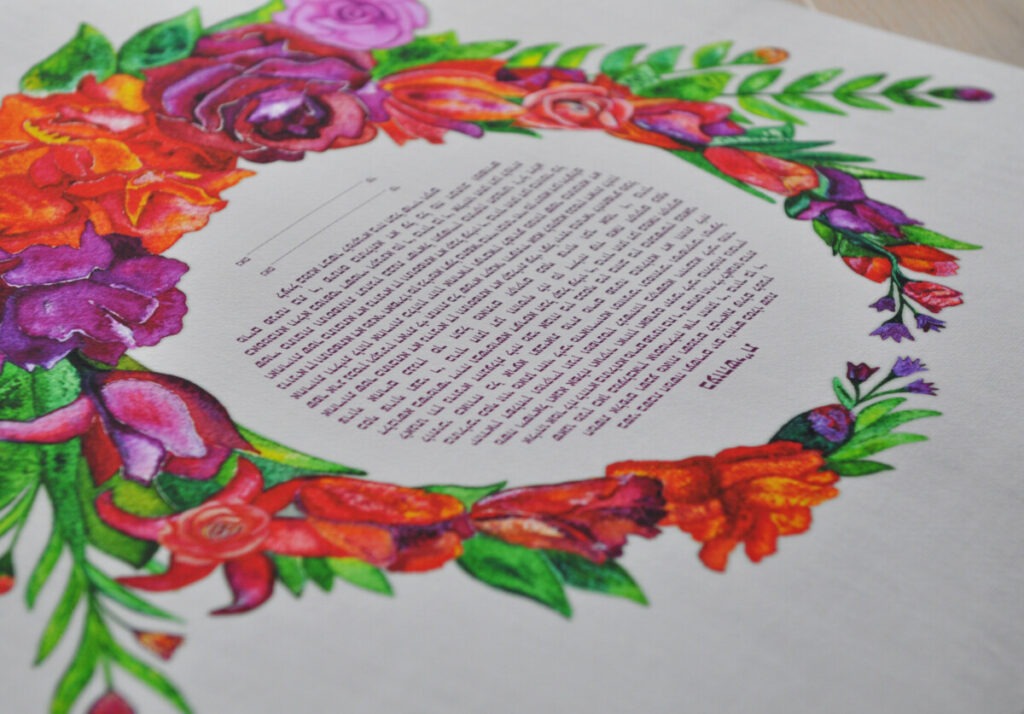 A floral wreath encircles the Ketubah of Elyse and Reuben who became forever with an exquisite summer wedding, set in beautiful gardens in Melbourne.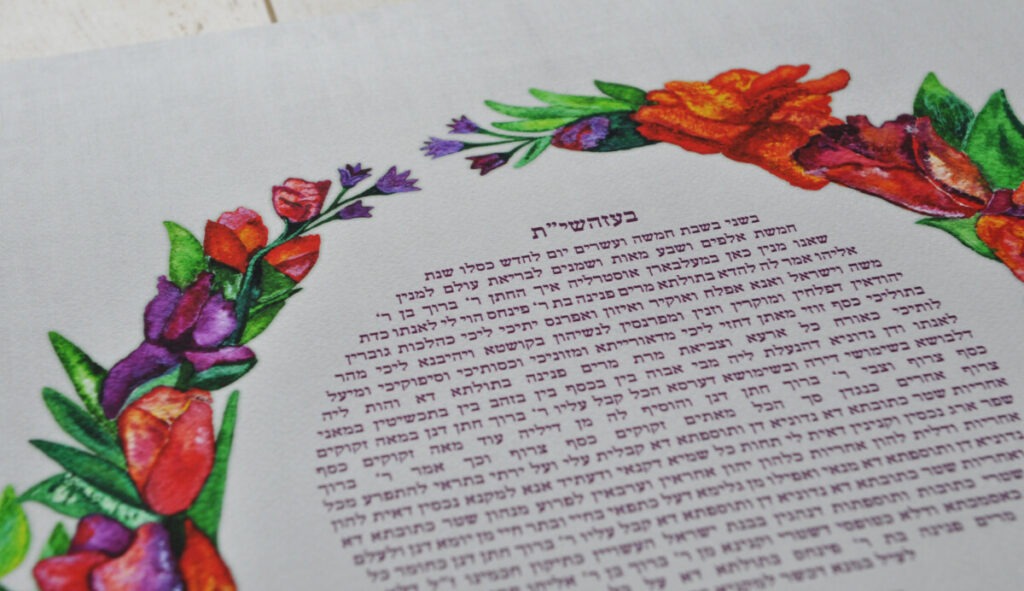 Like the crown of love, these blooming flowers encircle the words that immortalise the couples' blossoming into a forever union.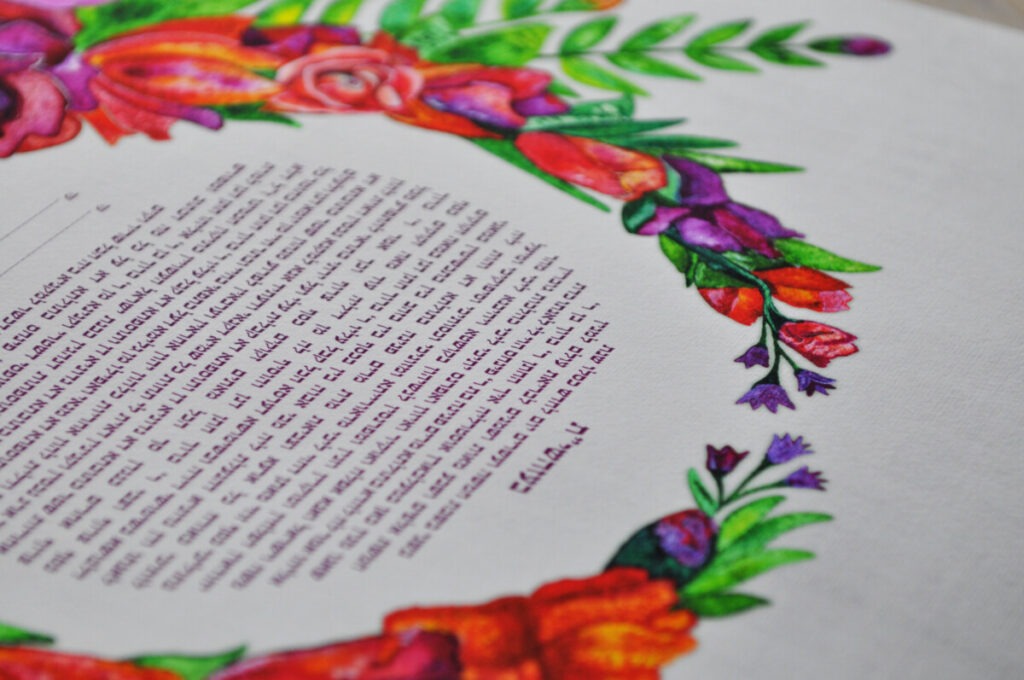 Circles are motifs of continuity and infinity, echoing passage through life's rotating seasons journeyed together.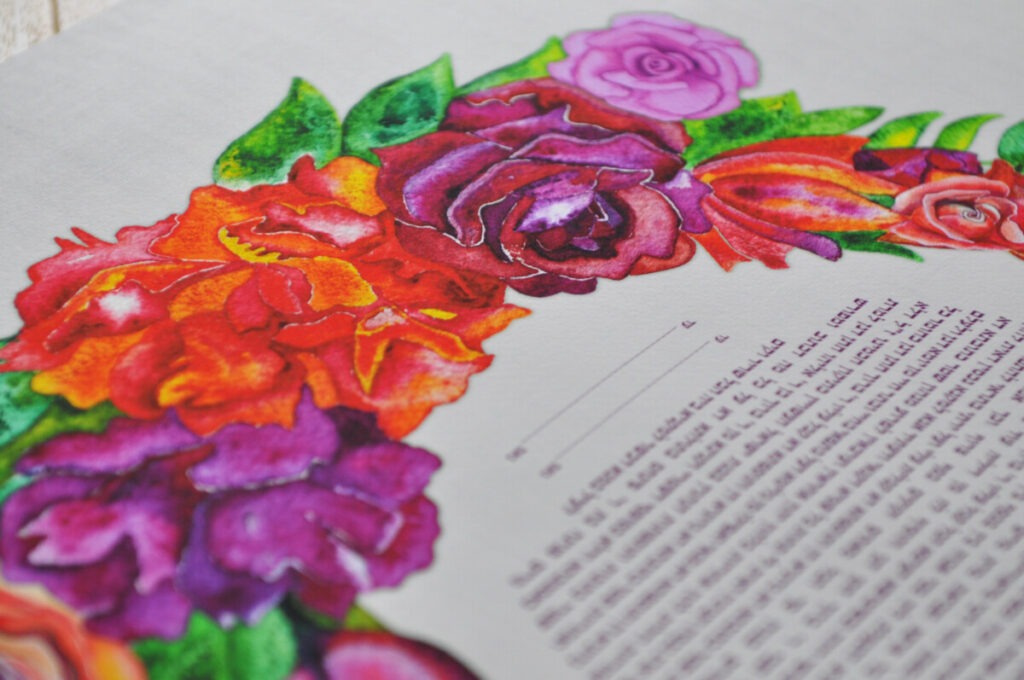 Through marriage, gardens sewn from seeds of the past grow into the future. Here, these seeds blossom into magenta, maroon, crimson, orange, lavender, pink and yellow watercolour roses, tulips, peonies and voilets.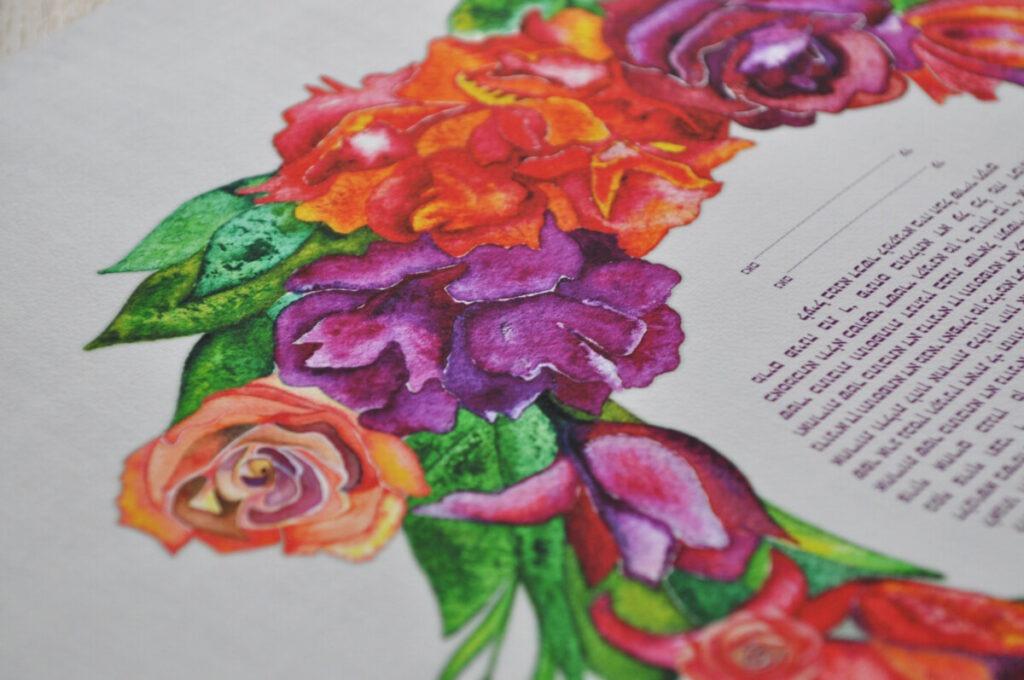 This piece floats on a piece of linen which offers a textural warmth to the composition.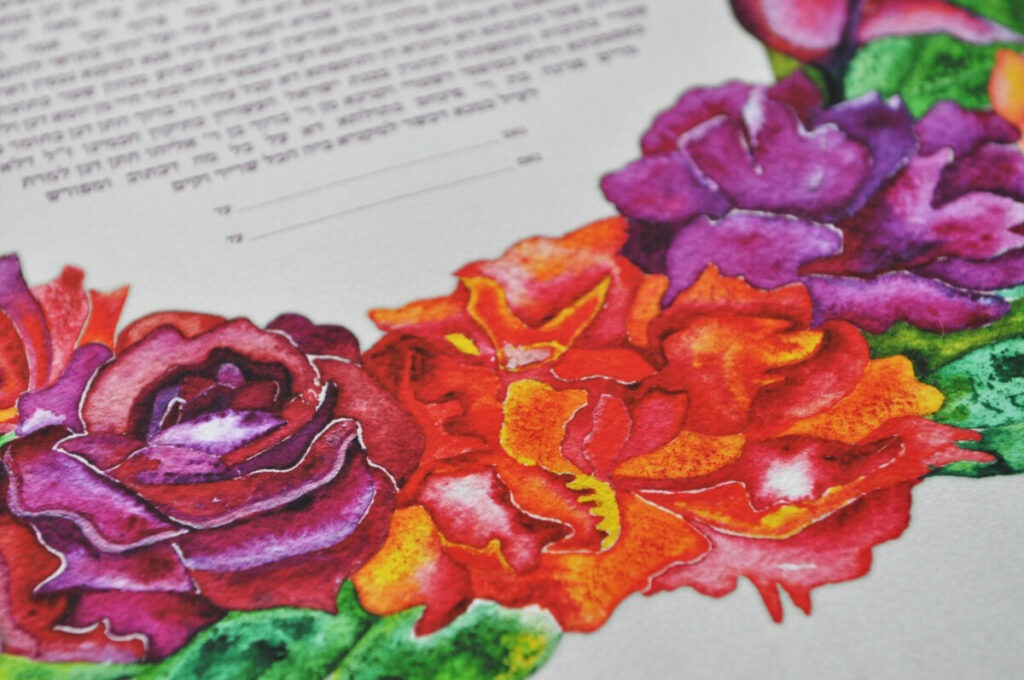 Like an exquisite floral frame adorning the text of their Ketubah, the love of the couple for whom this was painted holds them in a glorious embrace as they move through the circles of life.