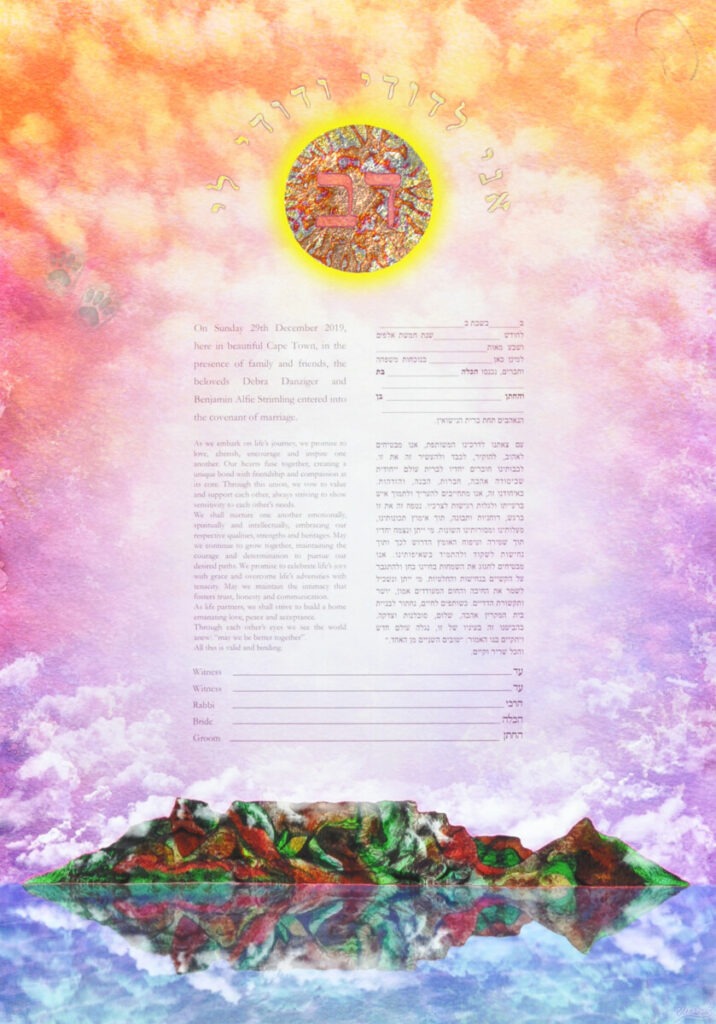 The sunrise of opportunity, coloured with the bliss and beauty of being deeply in love, fills a boundless sky of this Ketubah.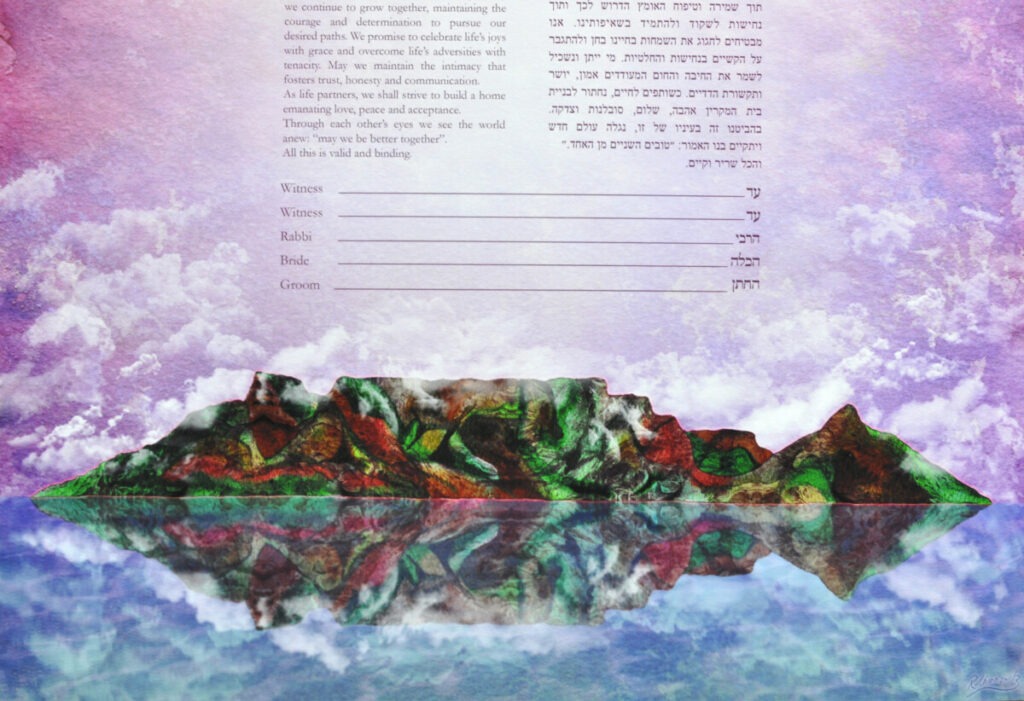 Table Mountain is reflected beneath the Ketubah, in signification to the heritage and familial heritage of the couple, as well as gesturing the location of the wedding.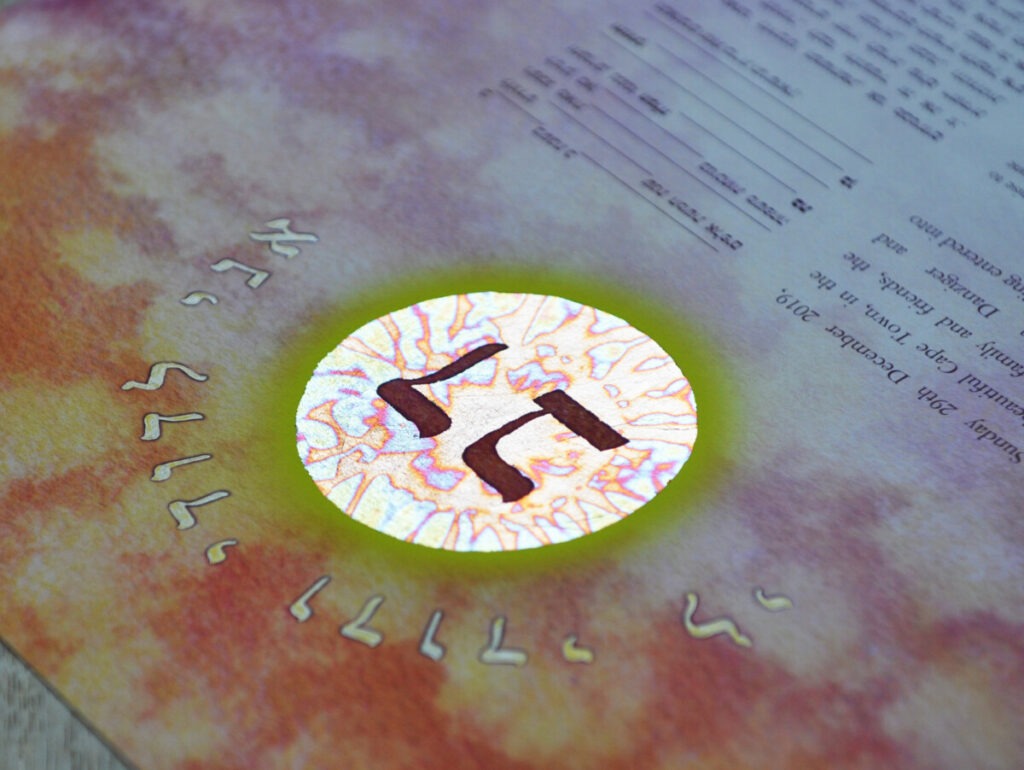 A gold leaf foiled sun, hand gilded radiantly blazes with the warmth and light of the couple's union and togetherness. The couples' initials are inlaid into this sun. Surrounding the glowing orb, the hymn ""אני לדודי ודודי לי – I am my Beloved's and my Beloved is mine" (Song of Songs – Shir HaShirim 6:3), a romantic declaration written by King Solomon expresses the affinity between husband and wife.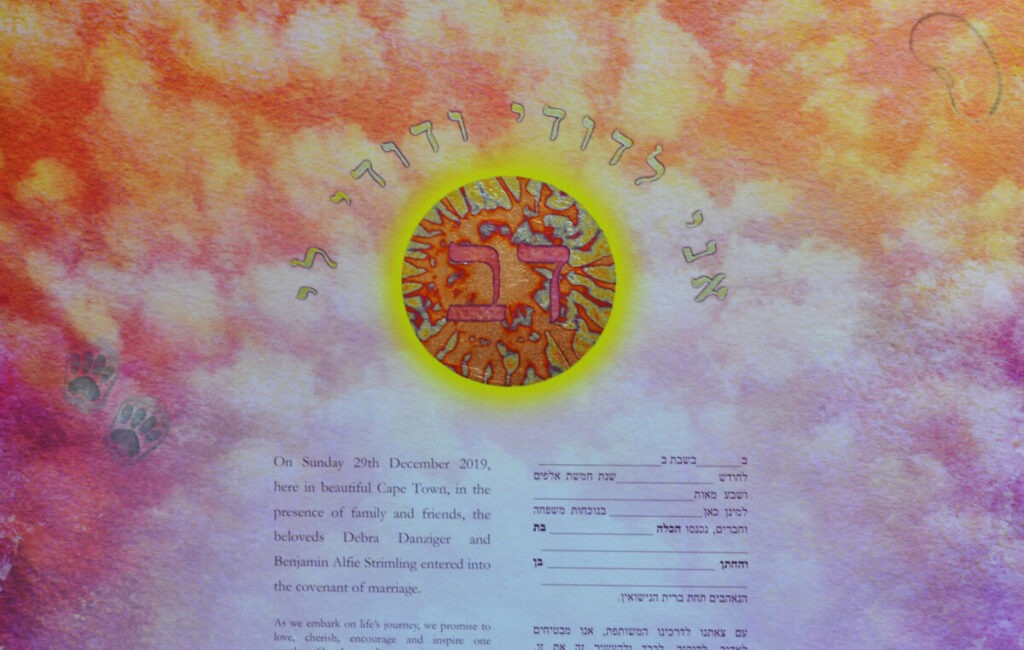 Other sentimental motifs are imbedded in the work, floating in the clouds and echo idiosyncratic sentiments into the Bespoke composition.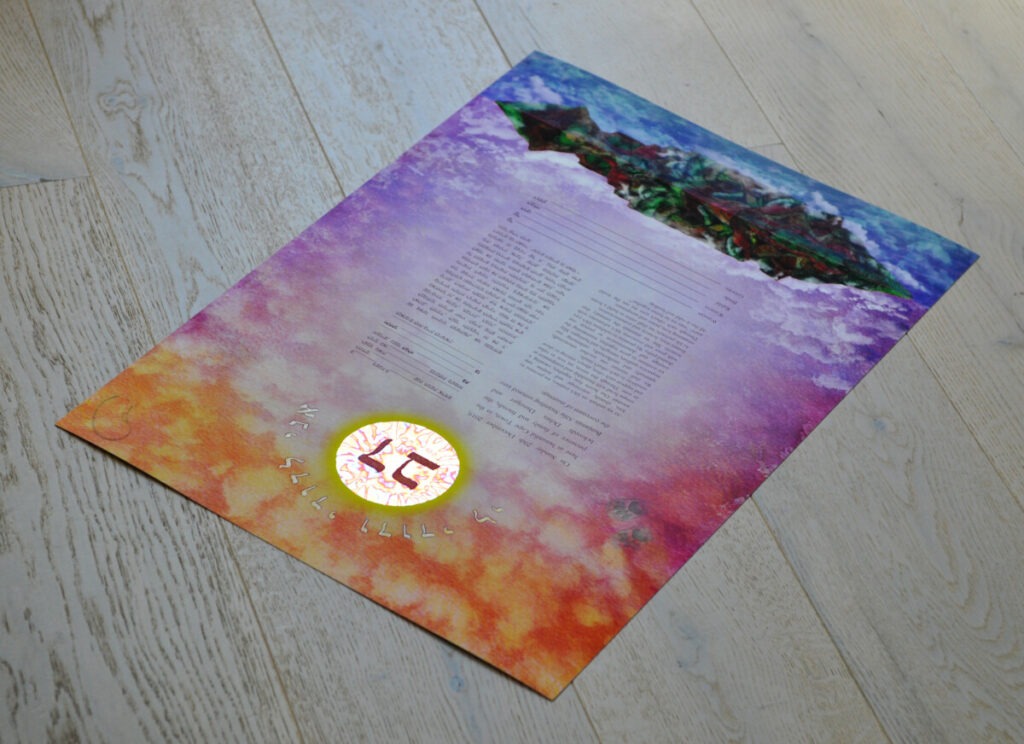 A new dawn.  A new day. A new decade. This Ketubah was painted for a couple whose lives together herald all the promise of a sunrise, always.