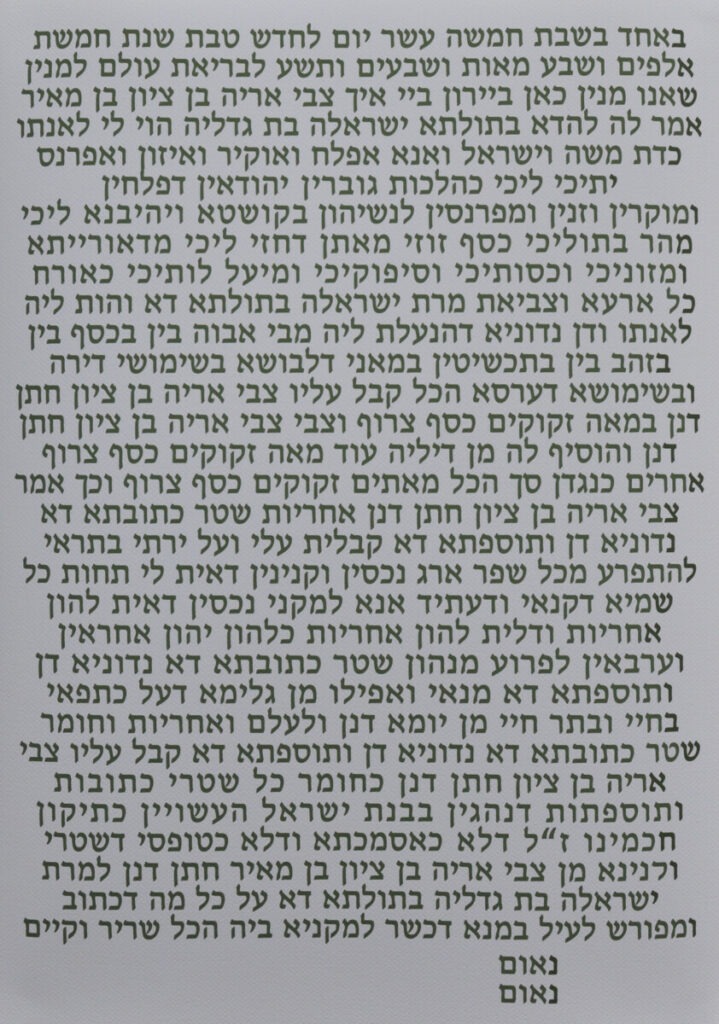 For their Ketubah, the couple wanted a design that was stylistic and timeless, yet modern and minimalist.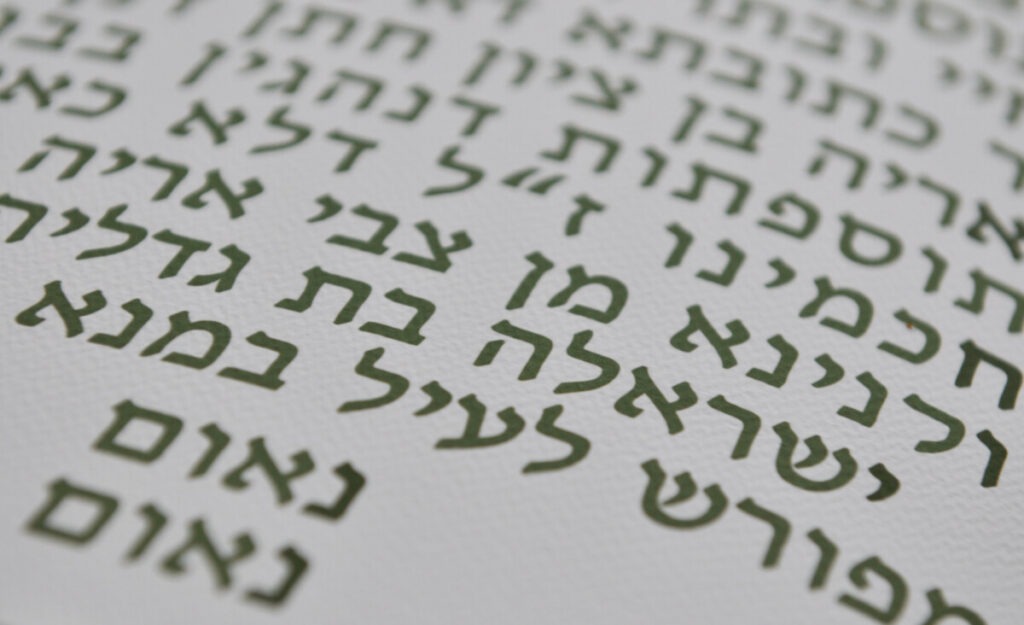 In turn to fulfil this brief, the feature of the artwork became the styling and rendering of the Ketubah text itself.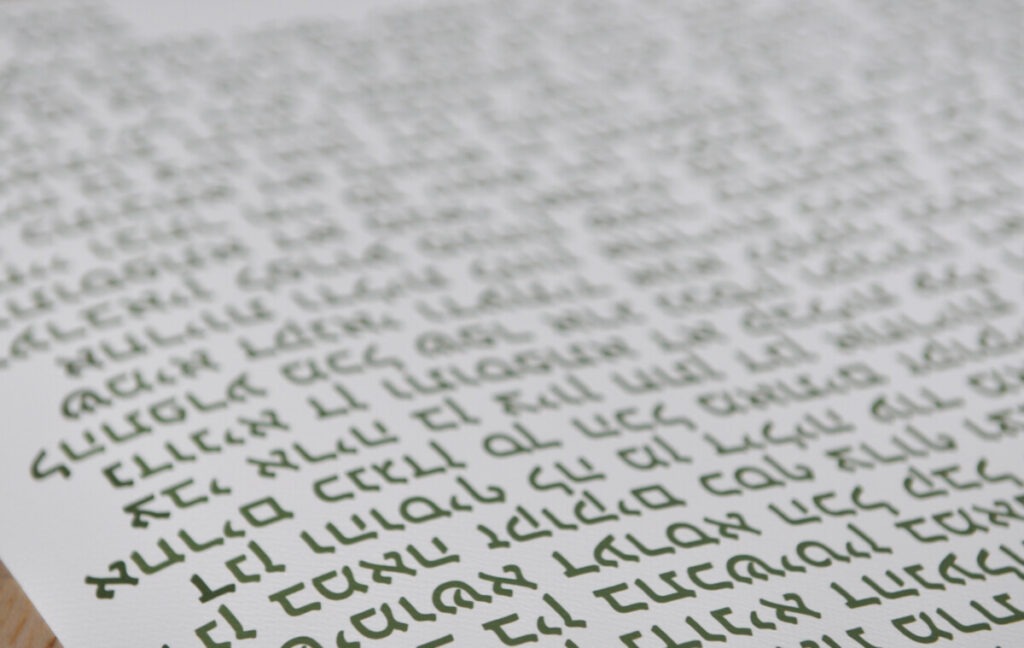 Here it was justified centre, and formatted in a contemporary yet elegant font.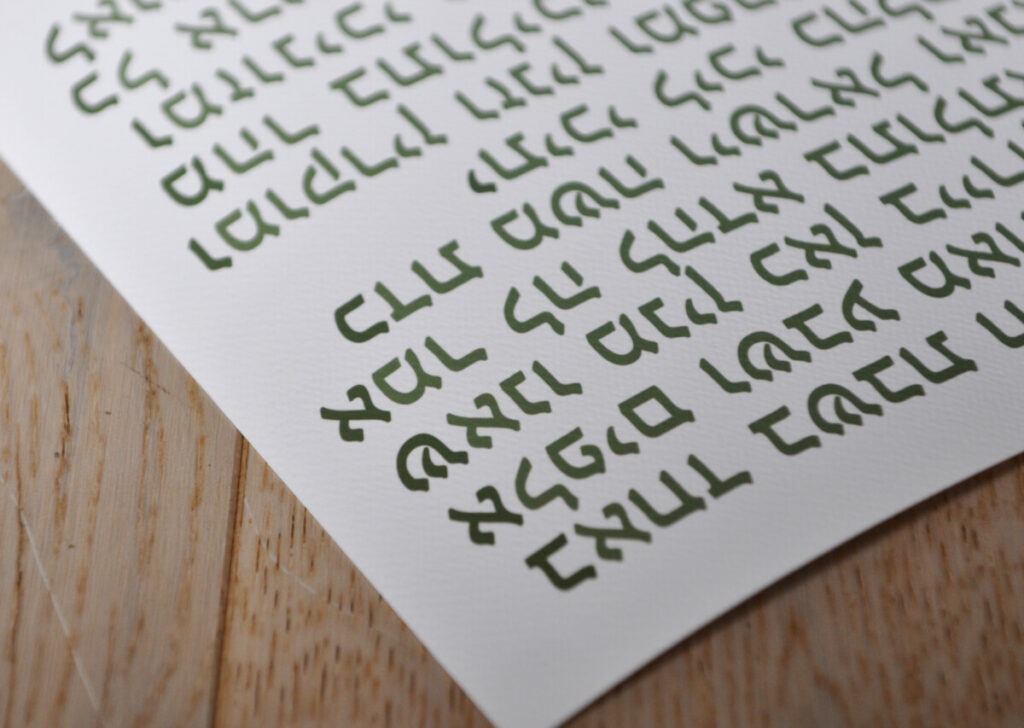 The font is tinted an olive green which is softly suggestive of Israel (with olives being heralded in the official iconography of the country), as well as nature itself.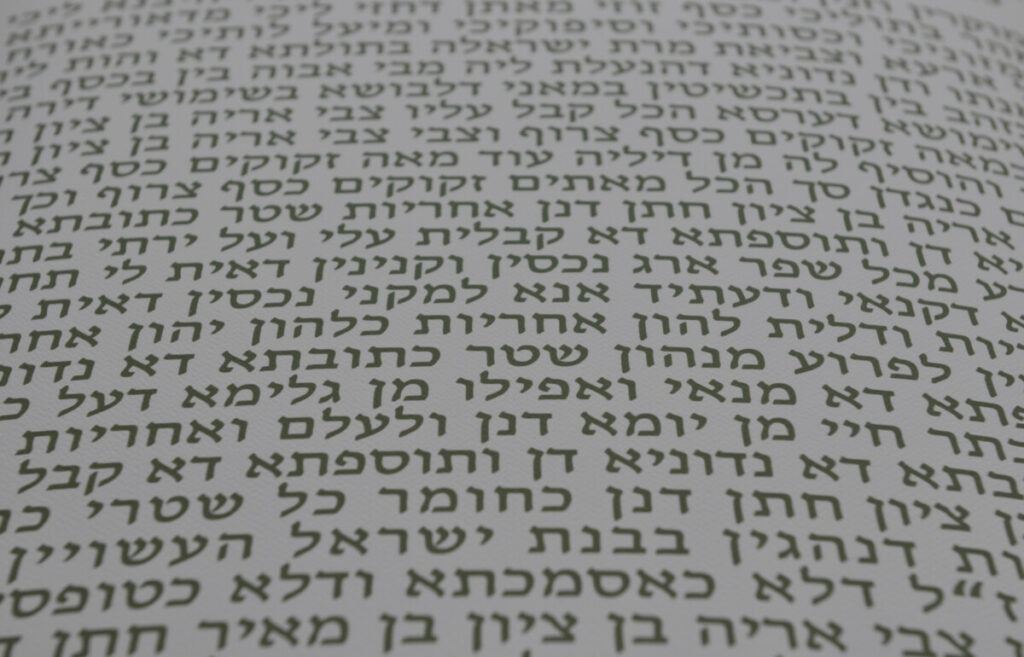 However the first letter of each line is a darker shade of green, therefore bestowing a signature of visual interest onto the work.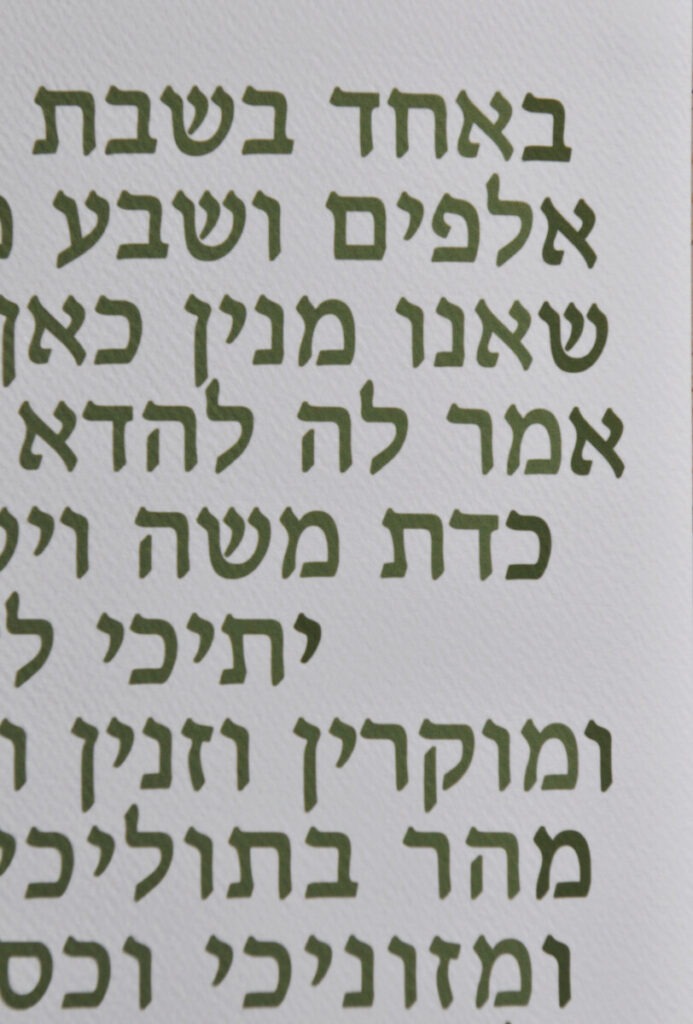 As a document honouring the institution and embrace of marriage, it harnesses an aesthetic that is simple but sophisticated.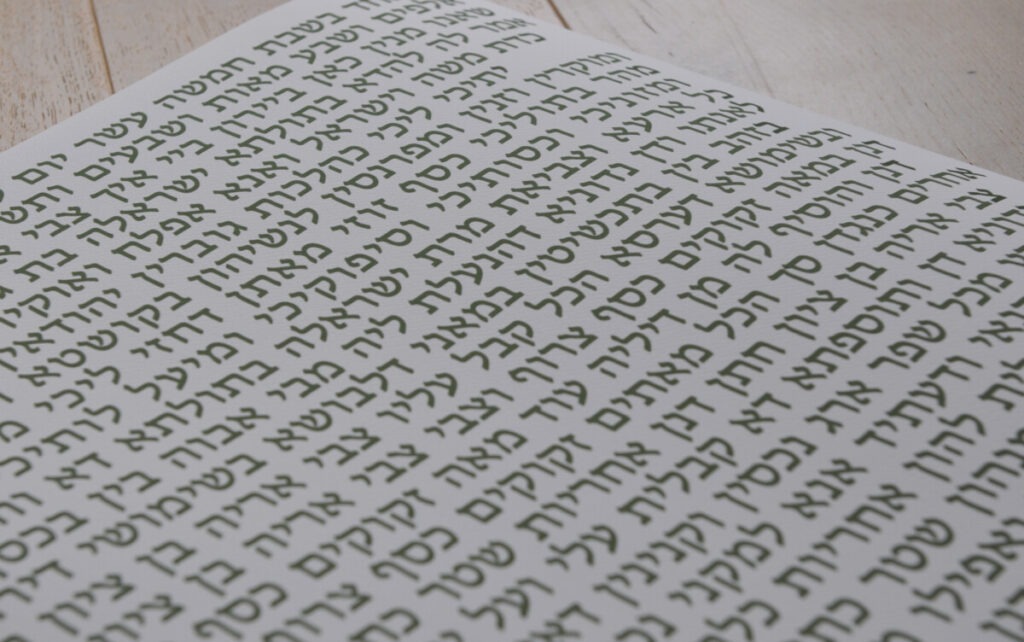 The Ketubah design is furthermore distinguished by its ability to be perceived as simultaneously classic and contemporary.