This piece is a homage to the deep majestic beauty of our planet.
Washed by rolling and roaring waters, cloaked in deep currents and enveloped in an atmospheric veil of ever simmering and shifting cloudscapes.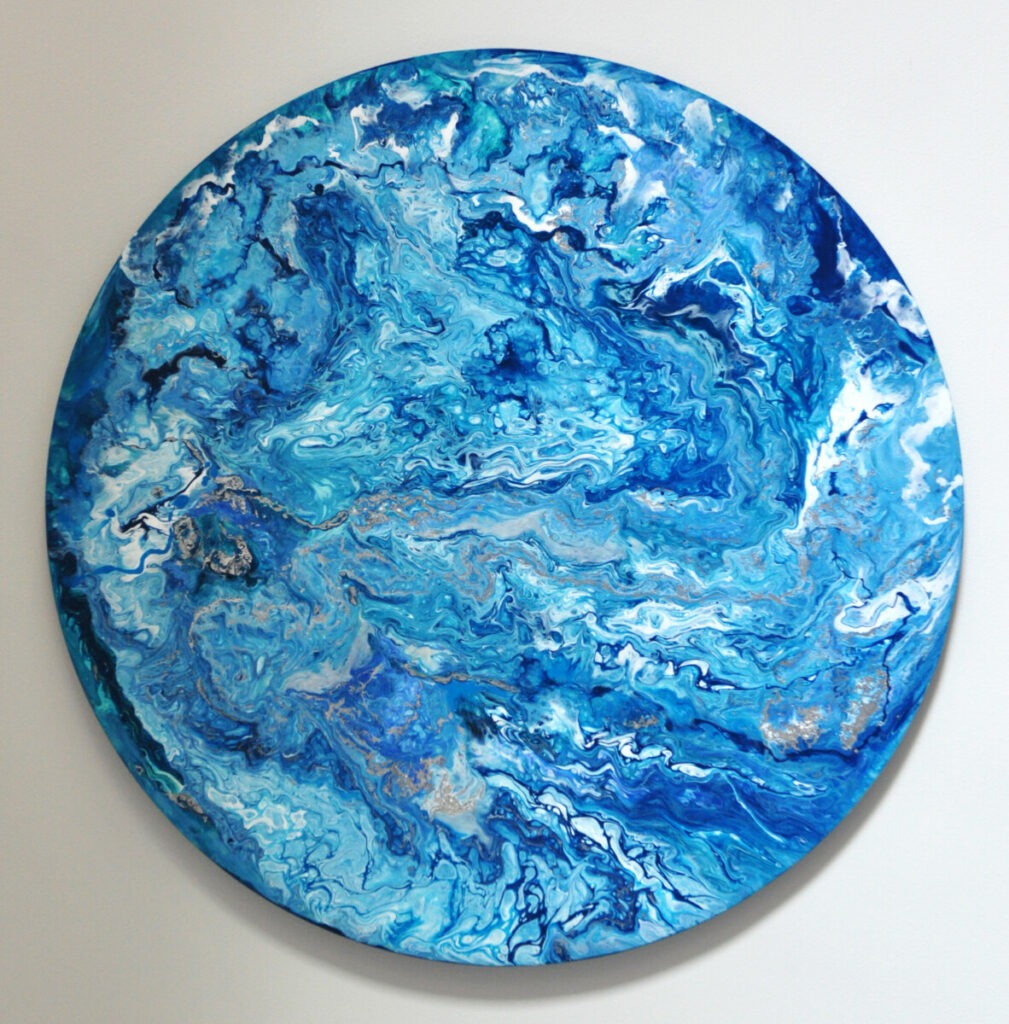 This artwork abstracts aerial views of the Earth from space, and in doing so instills us with wonder, awe and new perspectives of this planetary body that both supports life and upon whose crust our lives are suspended.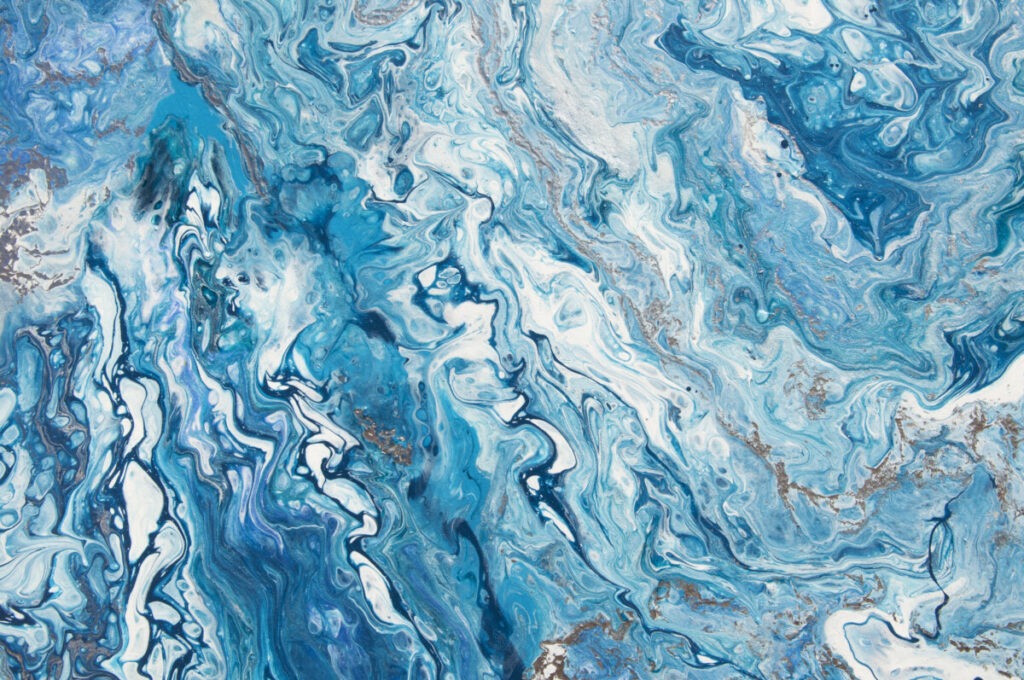 Ripples of blues, turquoises, aquas and silvers swirl together –  marbling and magic manifest in a kaleidoscopic nirvana.