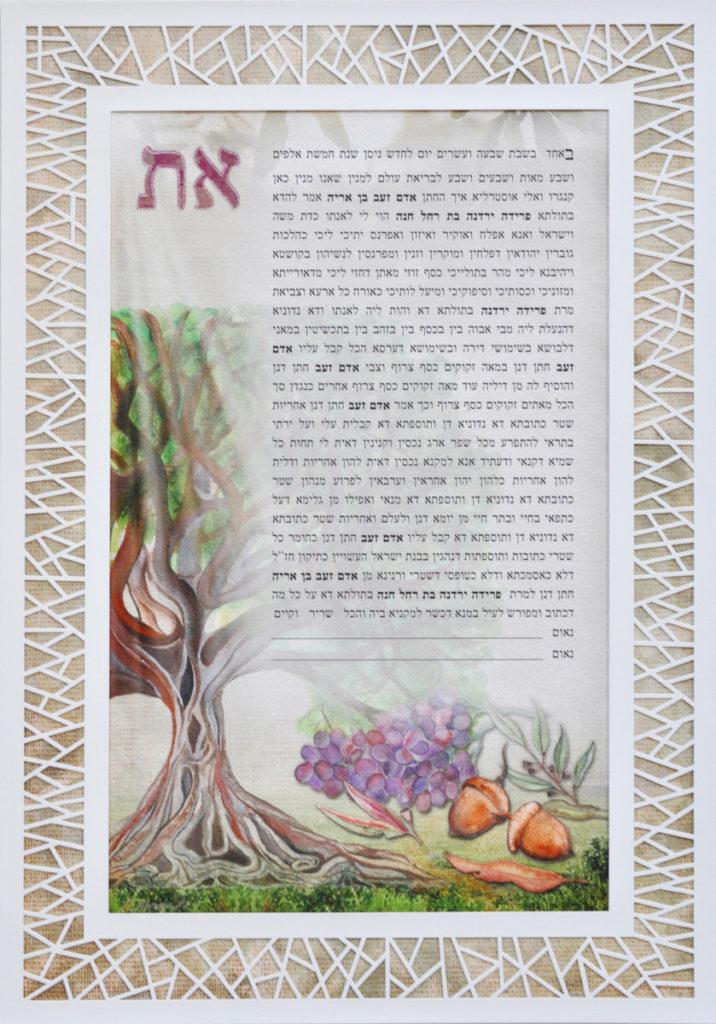 Painted for a wedding in the Kangaroo Valley, this Ketubah draws upon natural imagery such as a fig tree and grape vine to celebrate the rural Australian landscape and rustic aesthetic of the wedding.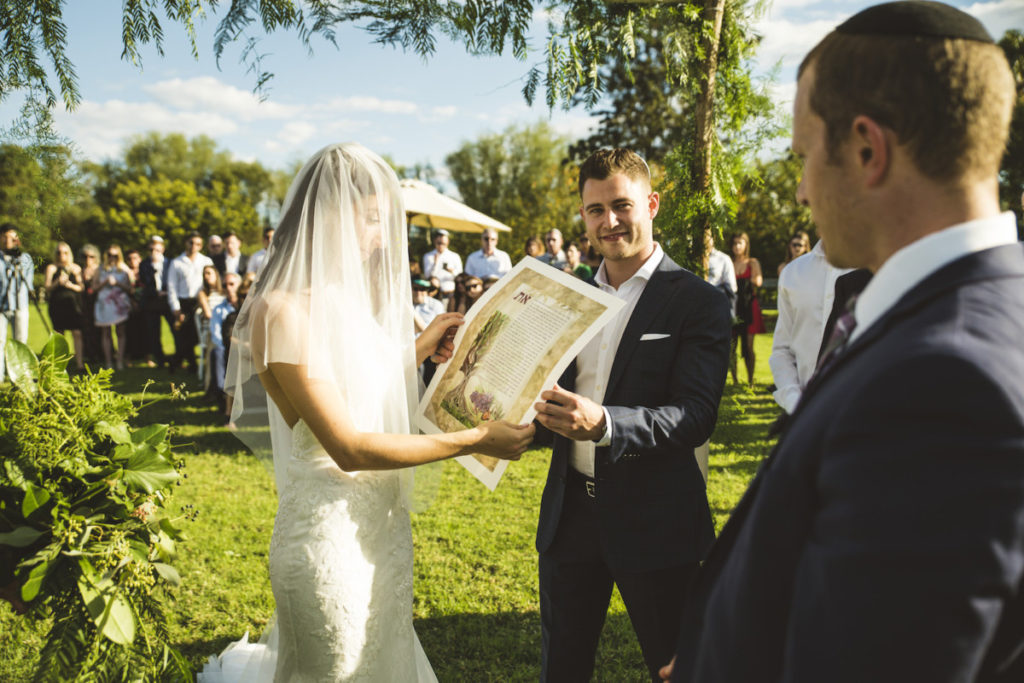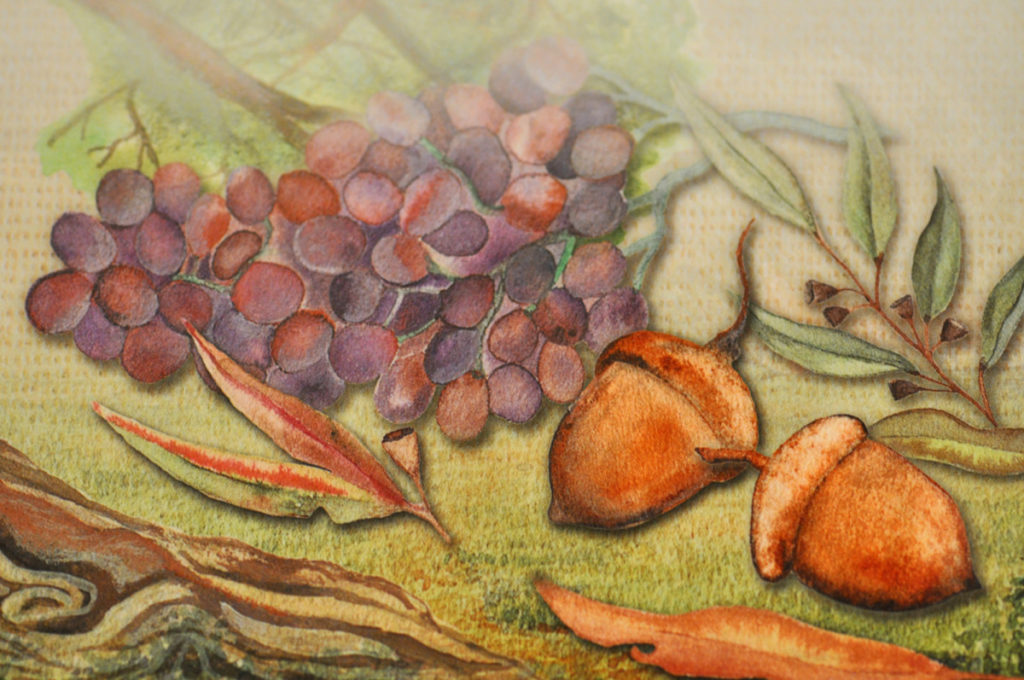 The acorns are homage to the brides Canadian heritage whilst the eucalyptus gum leaves recognize that of the grooms and the setting of this love story.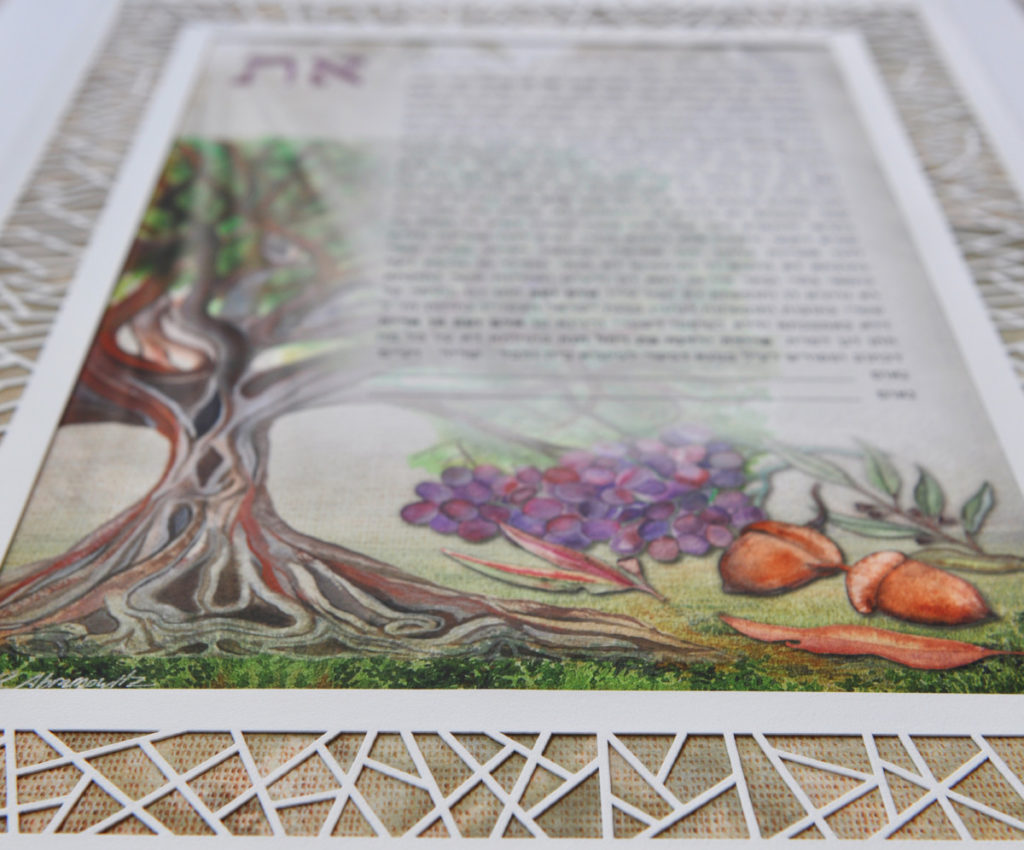 The Fig tree which boasts an elaborate lattice of roots and branches in a hymn to nature, marks the rural and majestic yet serene scenery of the Kangaroo Valley where the wedding takes place.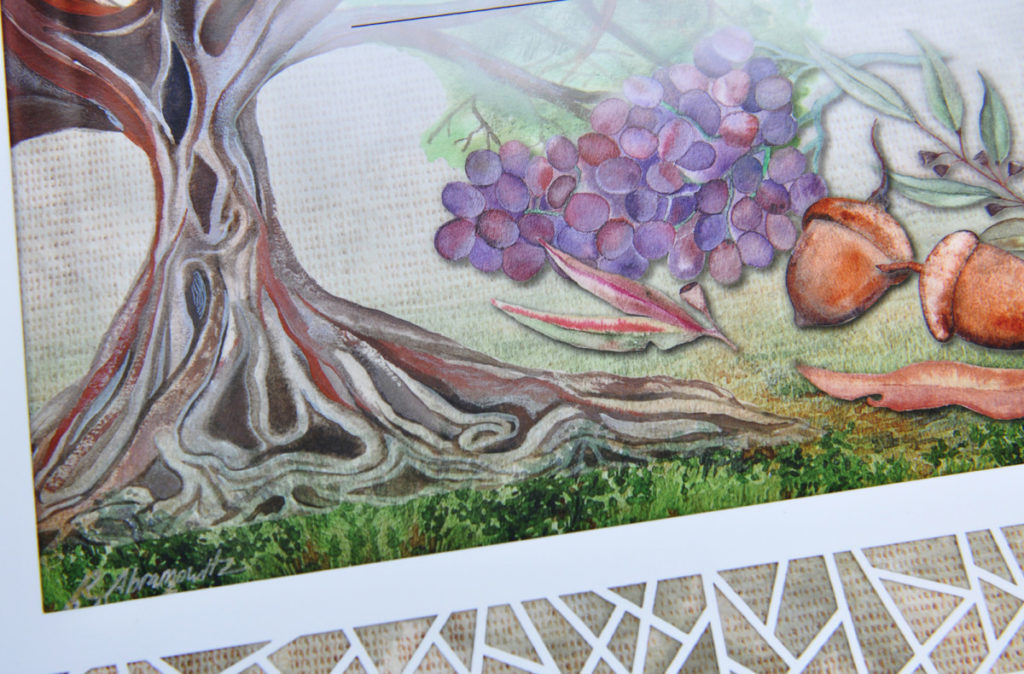 The grapes reflect the couple's mutual love of wining (and dining) together.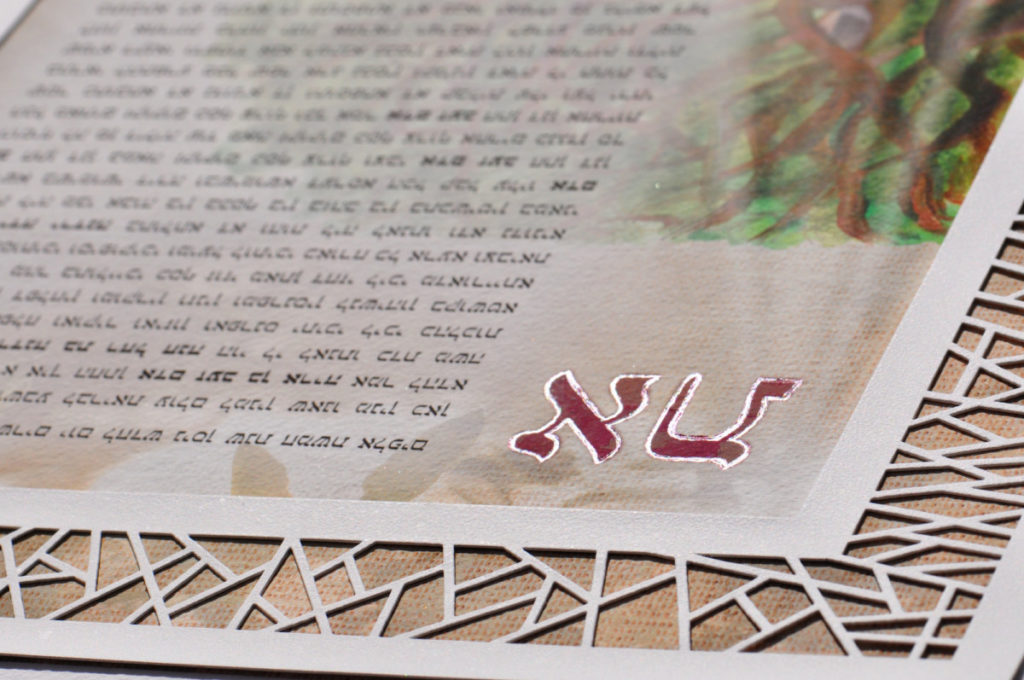 A colour palette of taupe, beige and stones relate to the contemporary Australian interior walls of the couples' home. This is complemented with accents of maroon, grape and scarlet to balance the composition and infuse it with colour.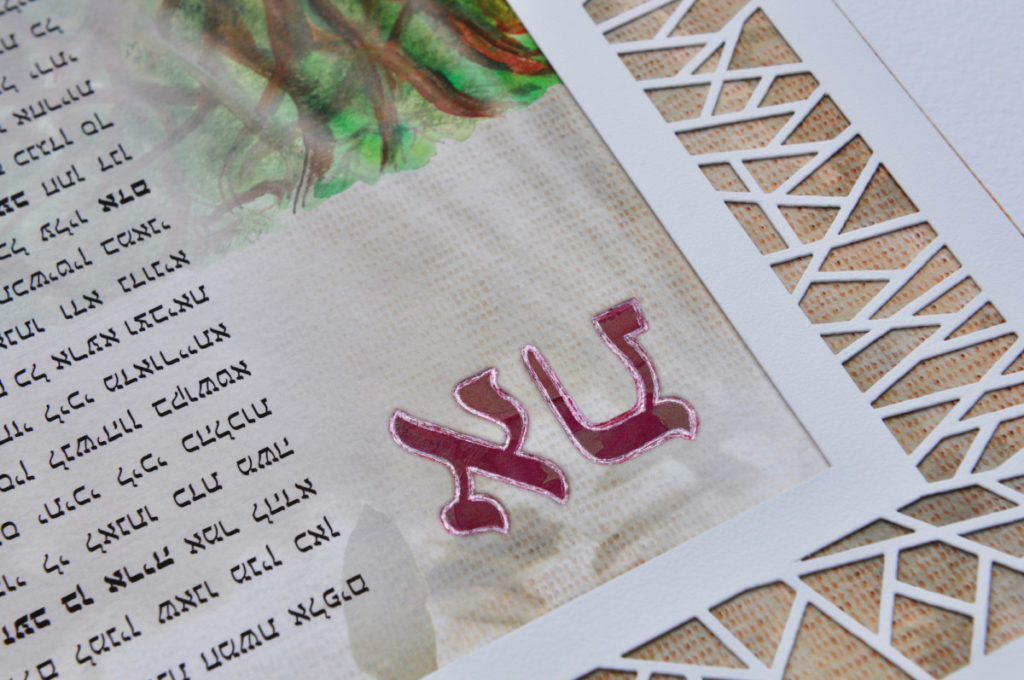 The Ketubah harnesses the organic imagery of scanned linen as a warm natural fabric background, which is paired with a laser cut geometric lattice frame that silhouettes this texture to create interesting intersections.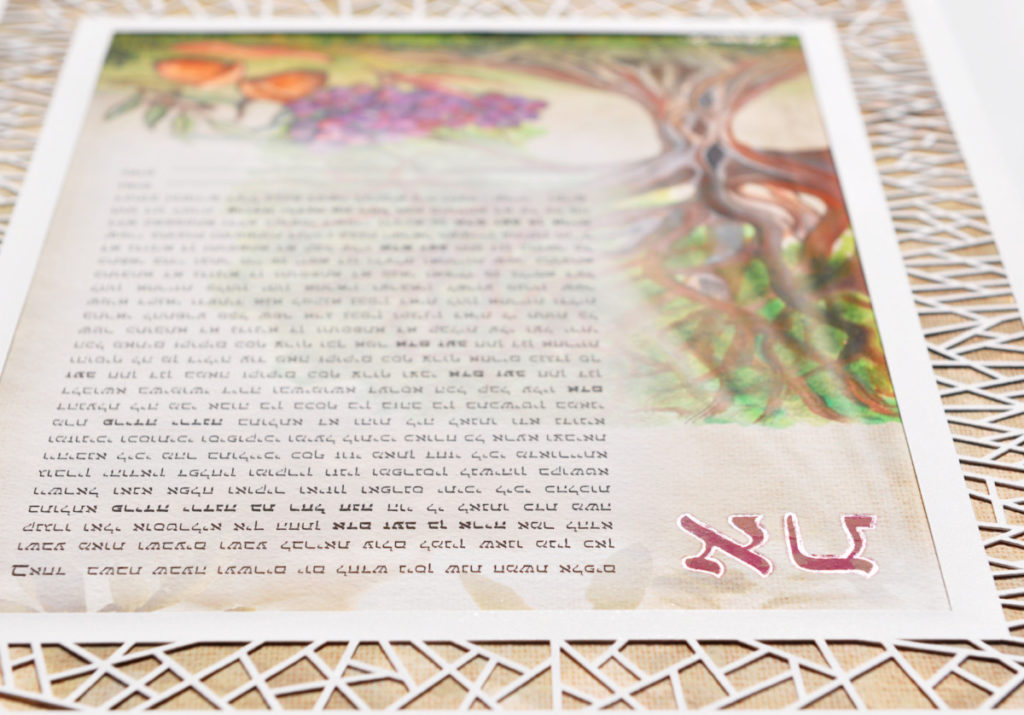 The light that streams down through the trees foreshadows the warmth and brightness of the couples' illuminated lives together.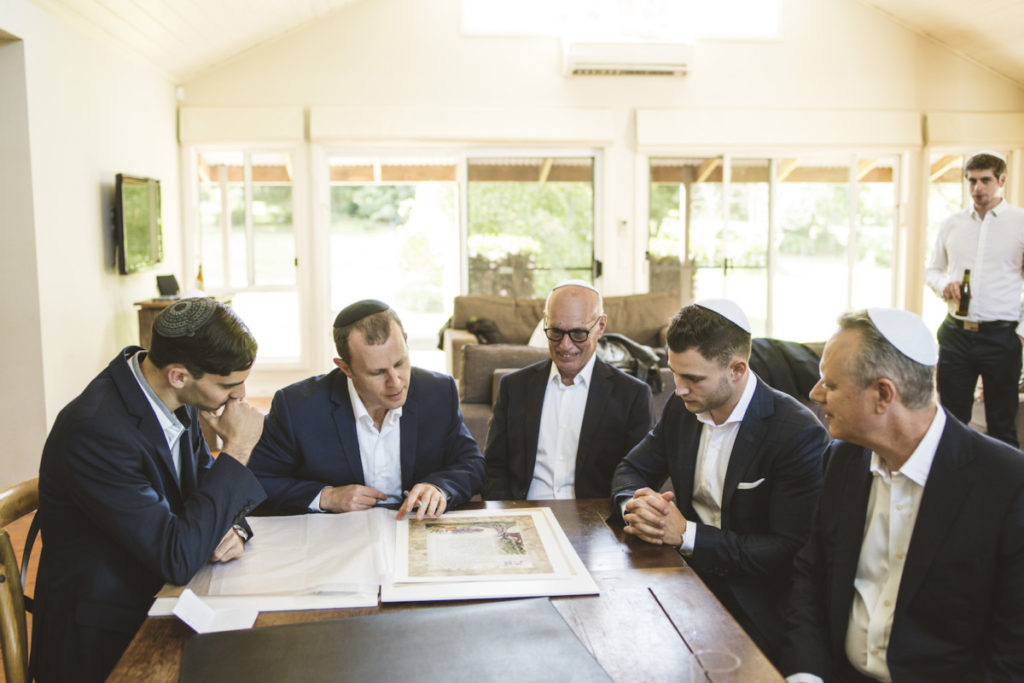 Images of the Ketubah signing and couple holding the Ketubah courtesy of Dreamlife Photography