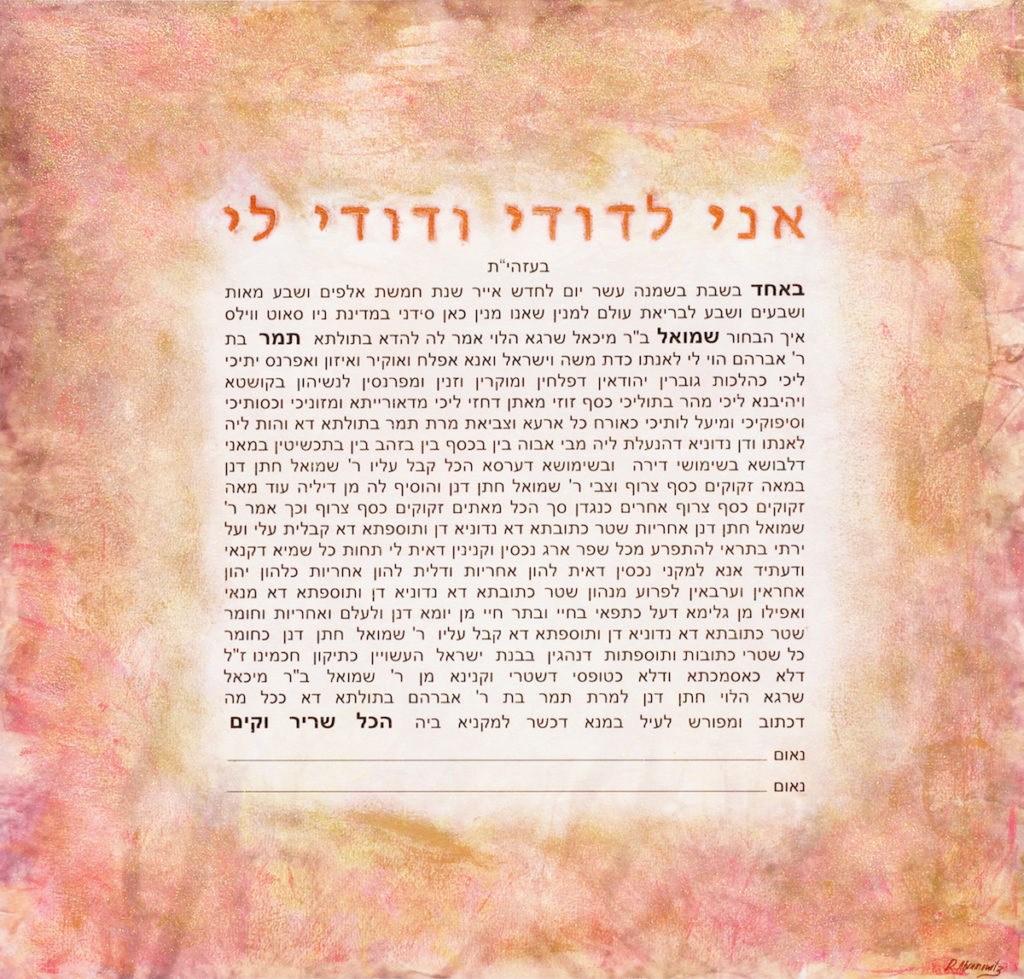 This Pink x Pink Ketubah (thus it being both a Pink Square and Pink Squared) harnesses water colour washed layers, overlaid with textural acrylic applications and metallic dusted pigments which expand over its surface like a floral pink veil.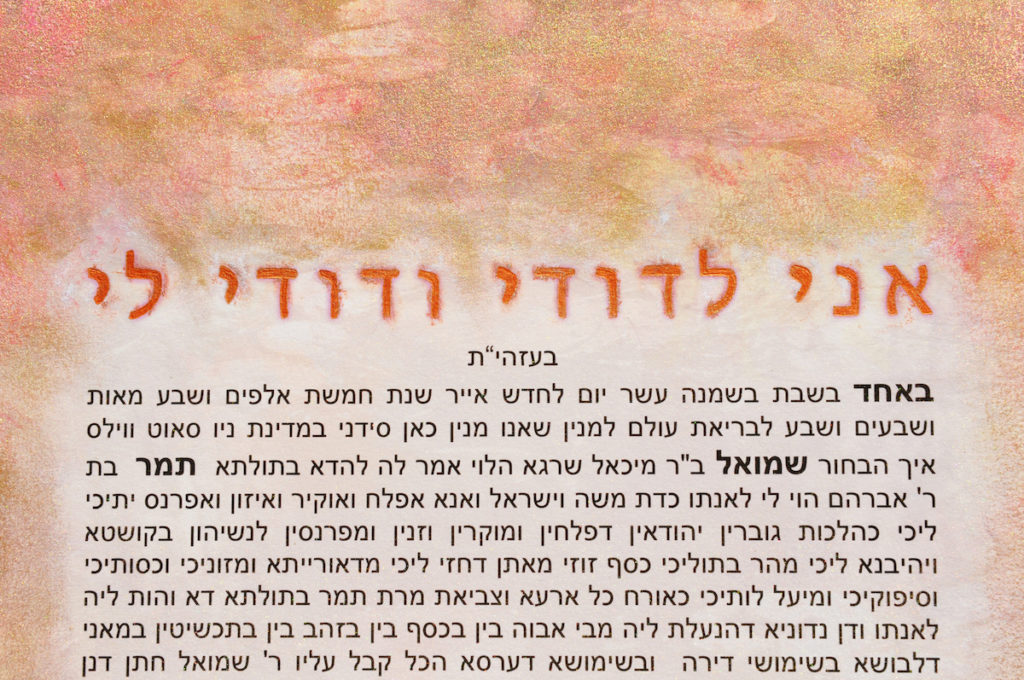 For this Ketubah, the bride wanted it to sing of three visual themes; being square, being pink and being sparkly. The final piece strived to satisfy the criteria of this brief.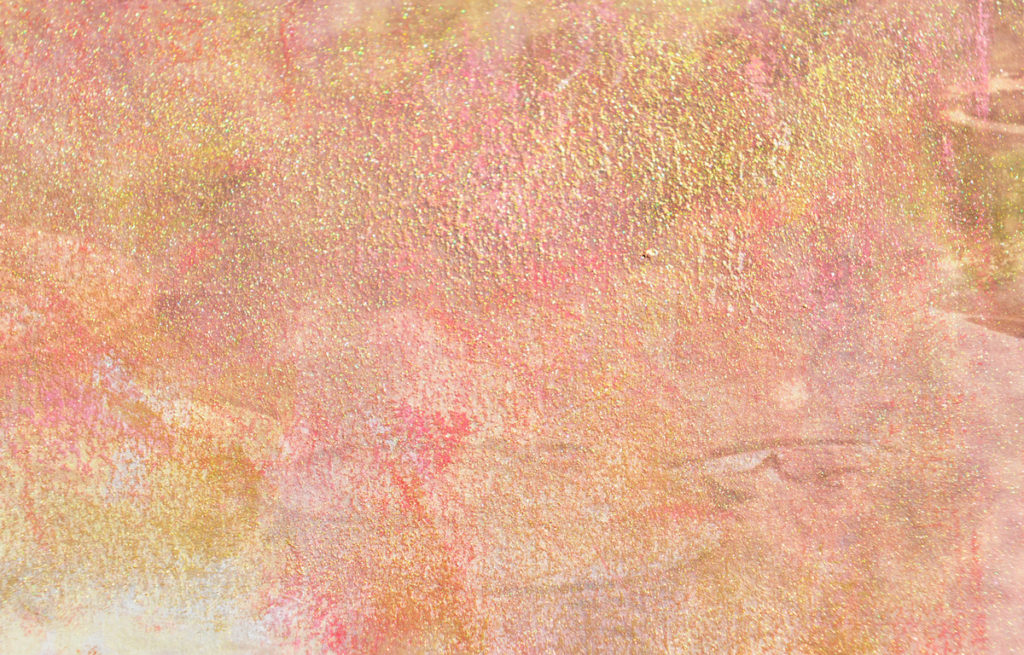 The watercolour stained background is composed of a symphony of dusty pinks, rose pinks, pastel pinks together with peachy oranges, pastel yellows, beiges, whites, soft greys and gentle accents of charcoal.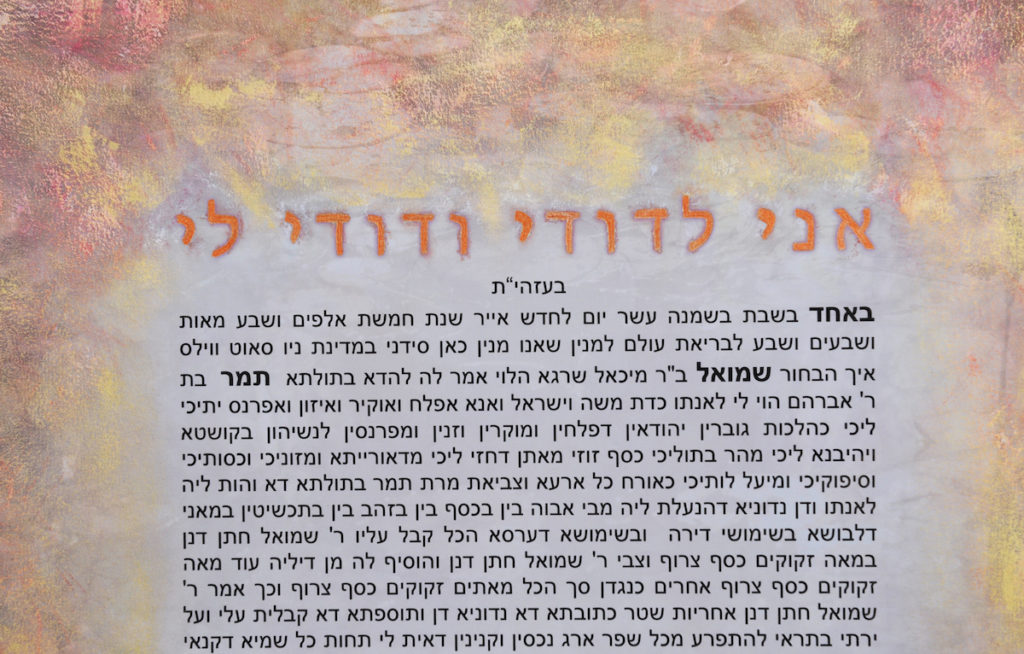 The square pronunciation of both the text and artwork shape yield a sense of symmetry, equilibrium and a contemporary rendition to this timeless text.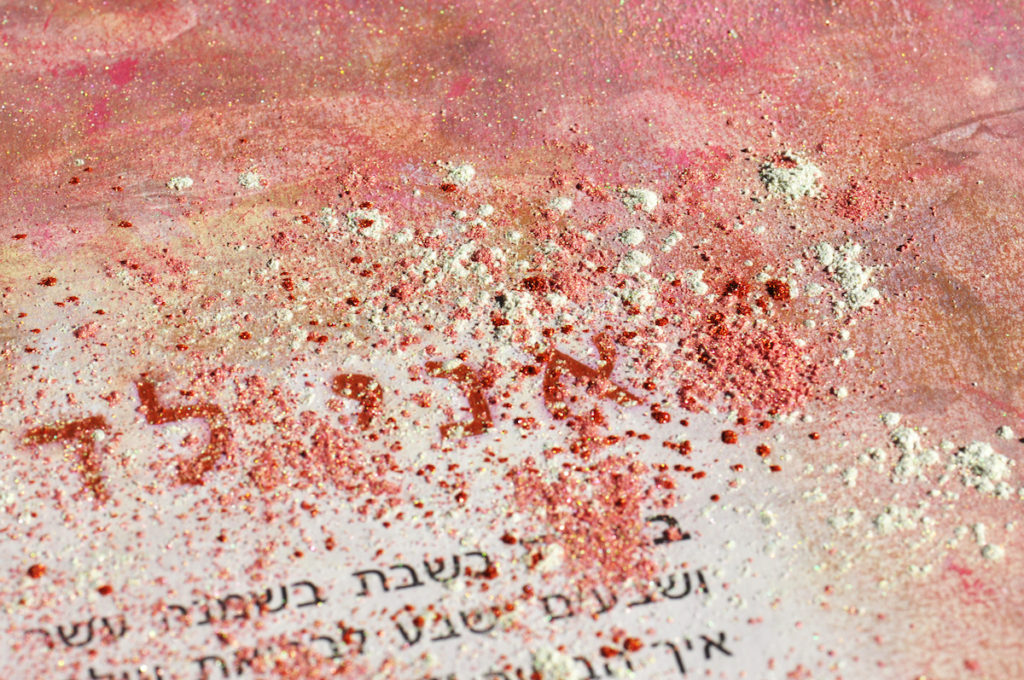 The hymn "אני לדודי ודודי לי – I am my Beloved's and my Beloved is mine" (Song of Songs – Shir HaShirim 6:3), a romantic declaration written by King Solomon headlines the text.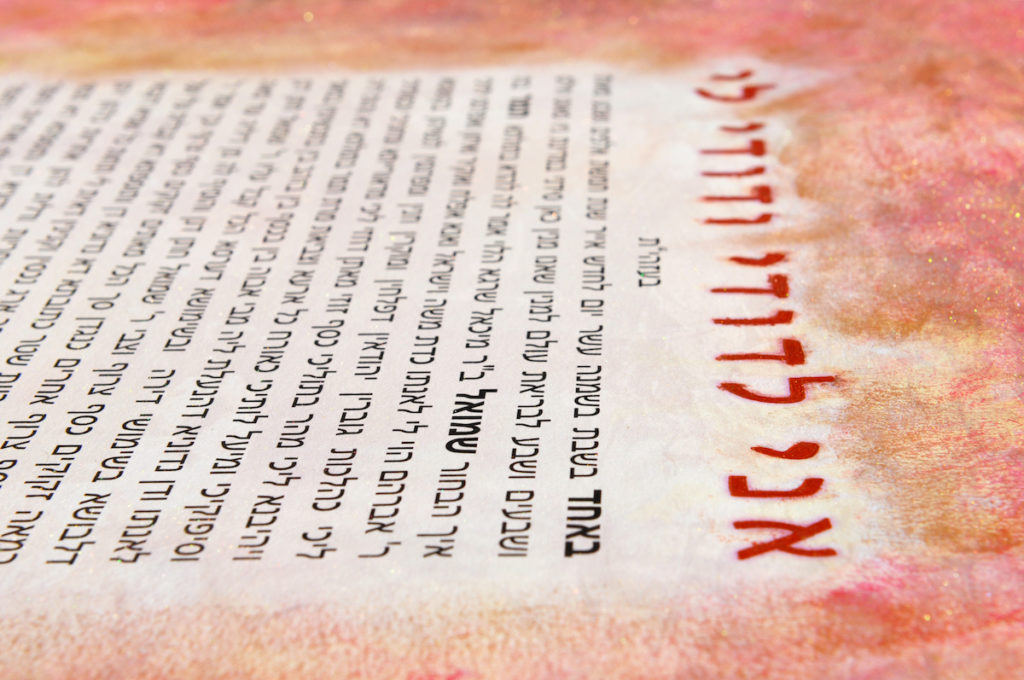 This psalm evokes the intrinsic commitment, care and responsibility mutually undertaken by husband and wife in their journey through life and beyond.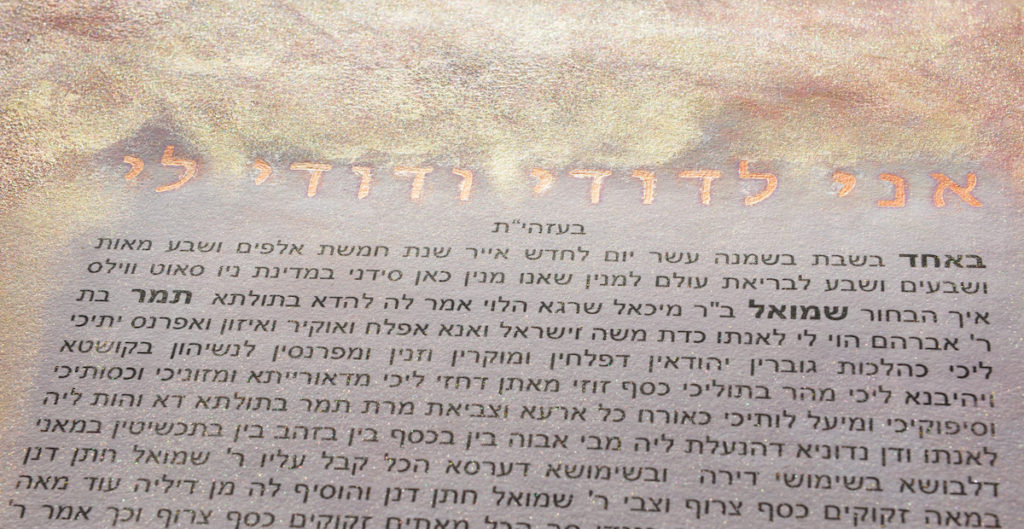 The rose gold detailing of this Psalm radiates with a shimmering fire, sparkling in the sun light.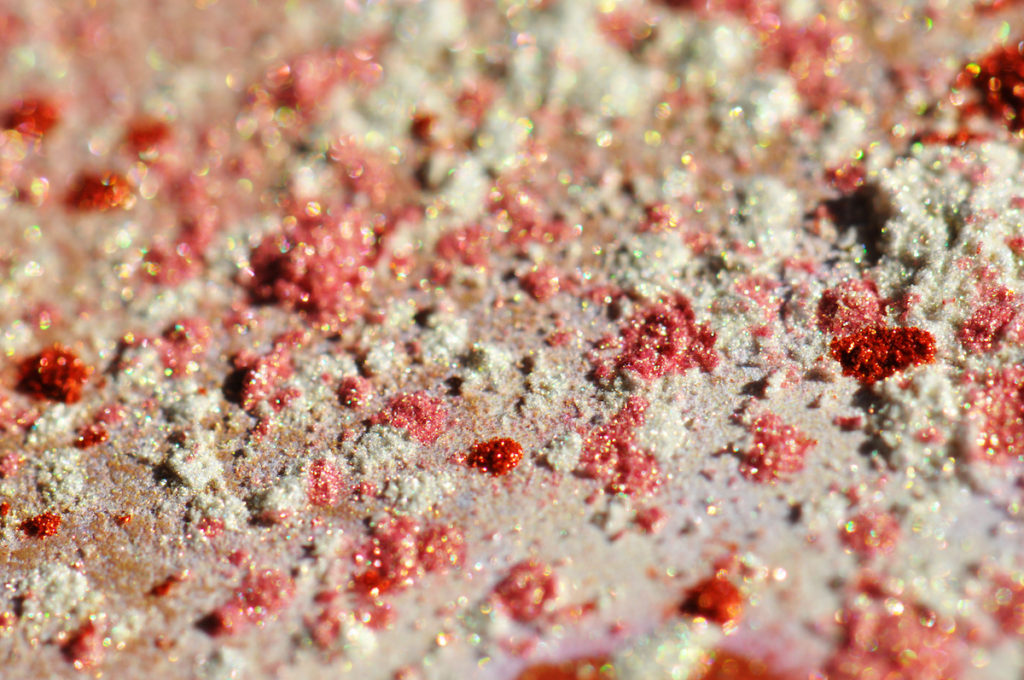 Furthermore, the application of metallic pigment powders in rose gold, copper, gold and white gold dusted upon the acrylic overlays on the textural surface yields an iridescent property- which contributes to the magic of the composition.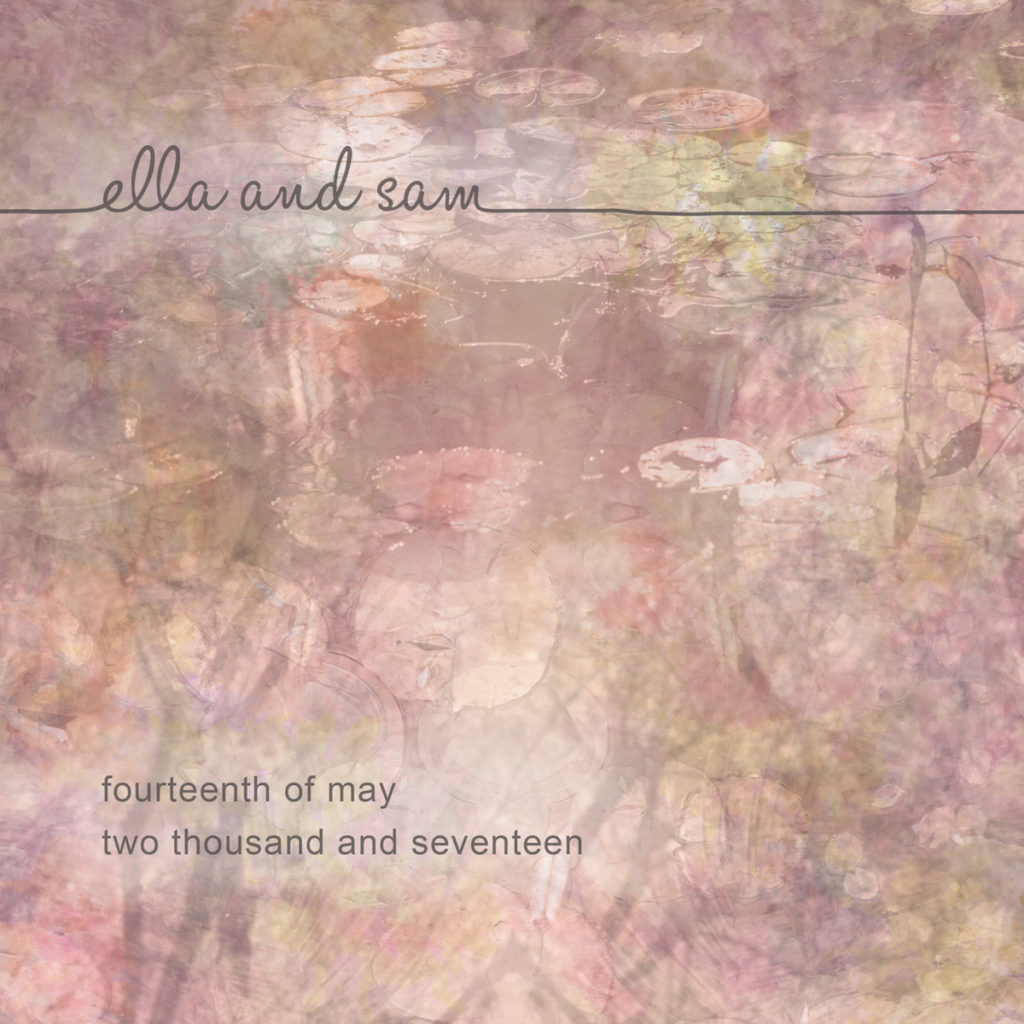 This couple also wished to harness the artwork from their Ketubah as the front cover for the Benching cards of Birkat Hamazon.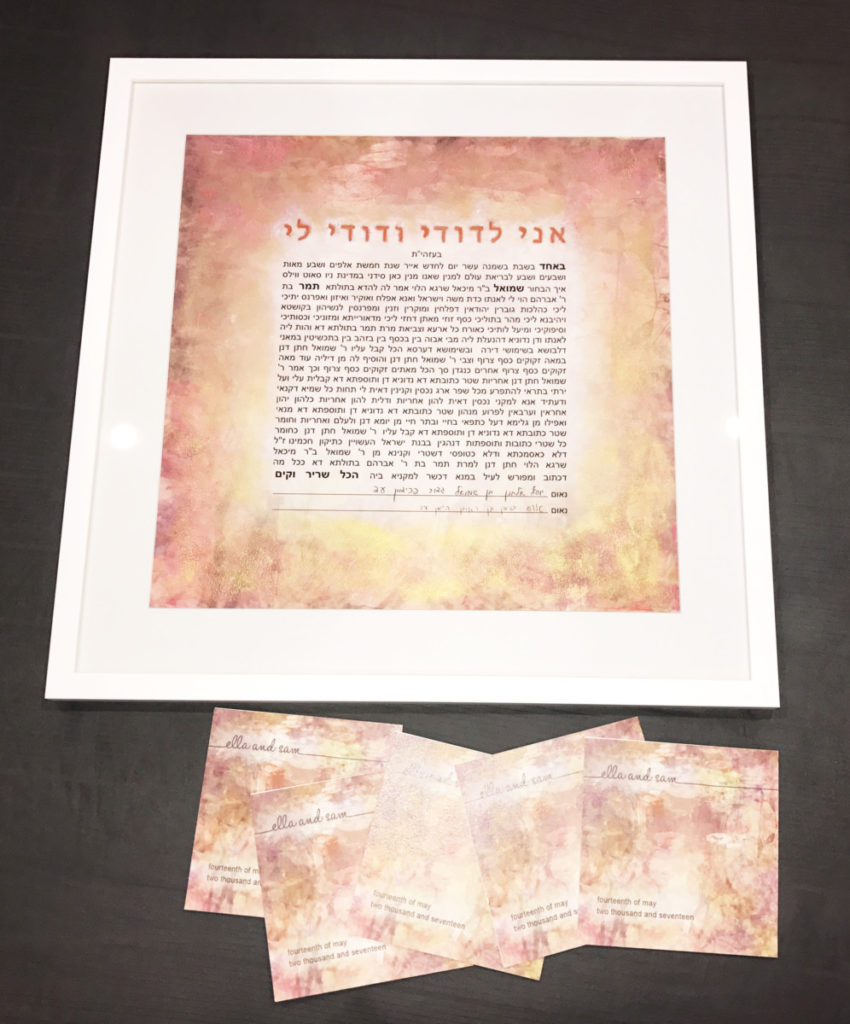 In this way, the various artefacts from the wedding forever sing in the same visual chorus and harmonise together.