The geometry of the Star of David (Magen David) provides the structural net of this double sided, expanding experimental book, which collapses into a hexagon.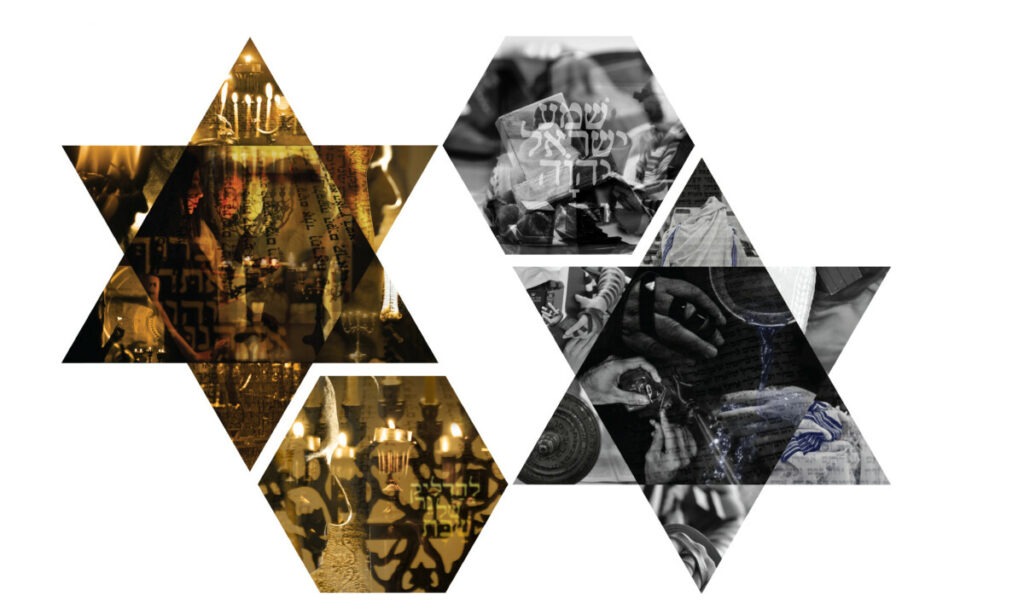 Judaism can be likened to a photographic collage whereby layers of history and memory have overlaid upon each other, with new insights inspired by old teachings.
Associated lighting, tone, colour and photomedia imagery reference the varying practices and rituals of both men and women.