In the Jewish faith, an Eruv is a symbolic boundary which permits certain activities (such as carrying or pushing), normally prohibited on the Sabbath, to take place.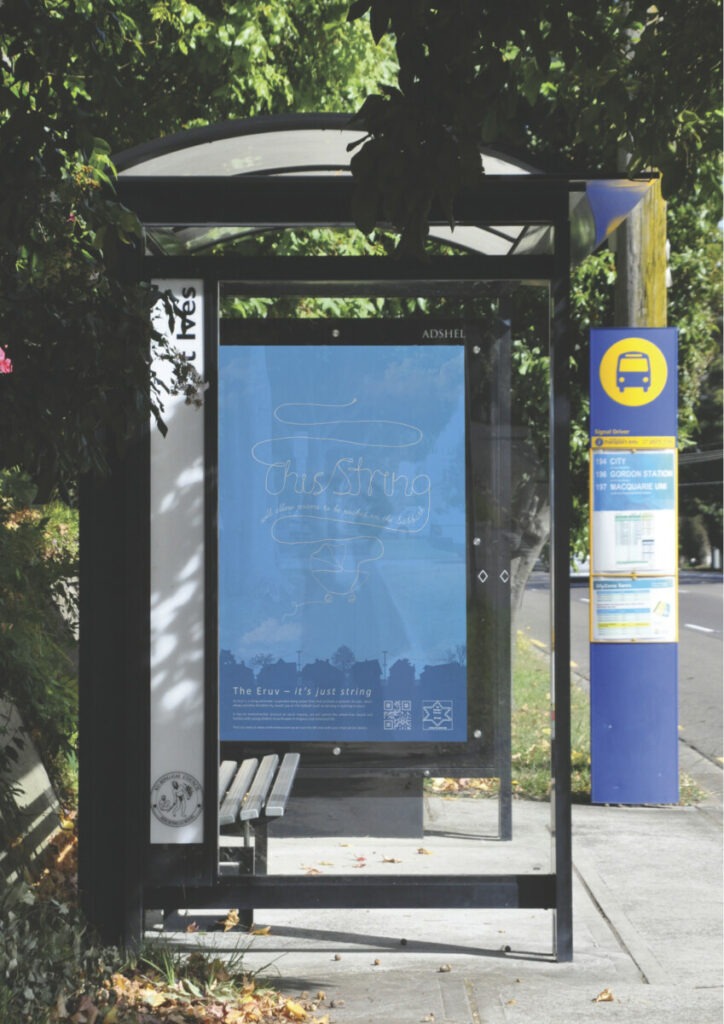 This campaign featured the copy slogan "The Eruv – it's just string" – as this is literally all it is.  Graphical elements were created in strong for the print collateral.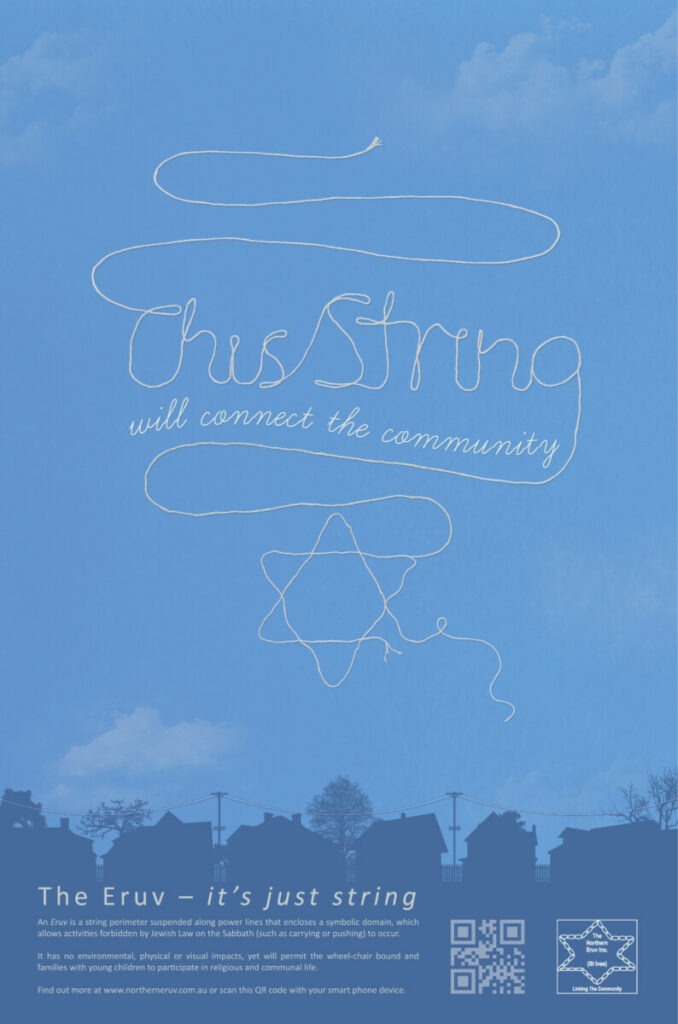 The visual simplicity of the poster design attempts to clarify people's distorted perceptions, and mobilise support for it's installation in Sydney's North Shore.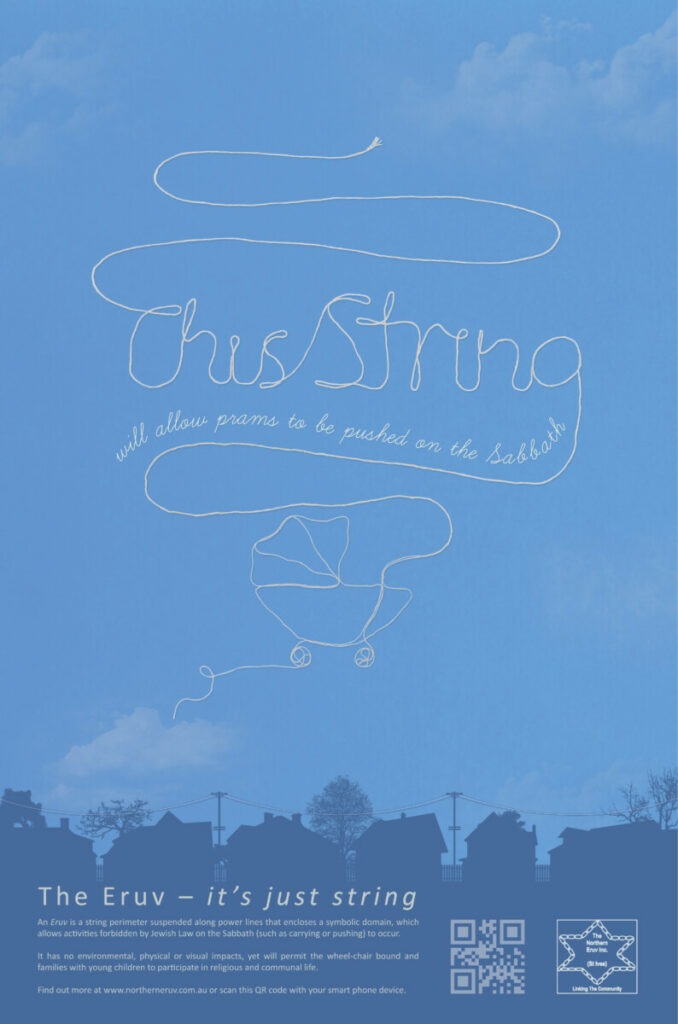 This campaign was designed during the Jewish Community of Sydney's North Shore (St Ives – Ku Ring Gai Council) advocating for this motion to be passed by Council.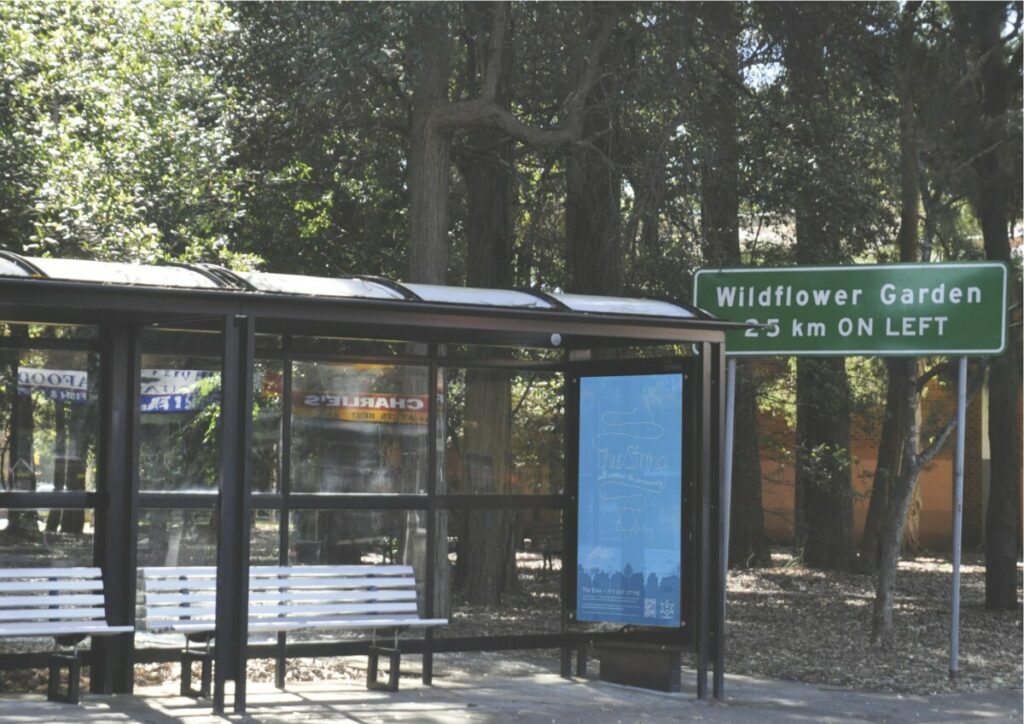 More information on this can be read at https://www.dailytelegraph.com.au/newslocal/north-shore/kuringgai-council-has-approved-the-jewish-eruv-in-st-ives-in-a-landmark-decision/news-story/a8da5184dac58242eb5c449634046cf3