This brief required the development of a Visual Identity for dLUX Media Arts, one of Australia's key screen and media arts organizations. This was explored through Graphic Collateral Assets + Spatial Design.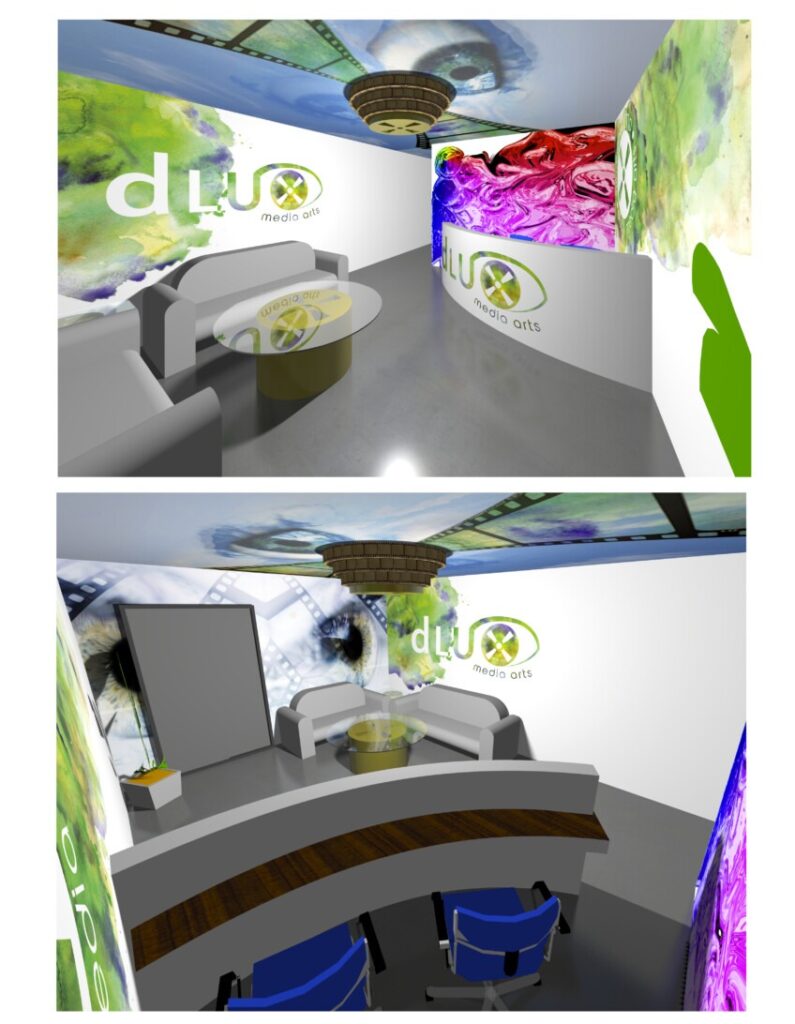 Outputs included Business Cards, T – Shirt Designs, Banner and Reception Area Interior Visualisations (including custom designed light fixtures), together with a website home page.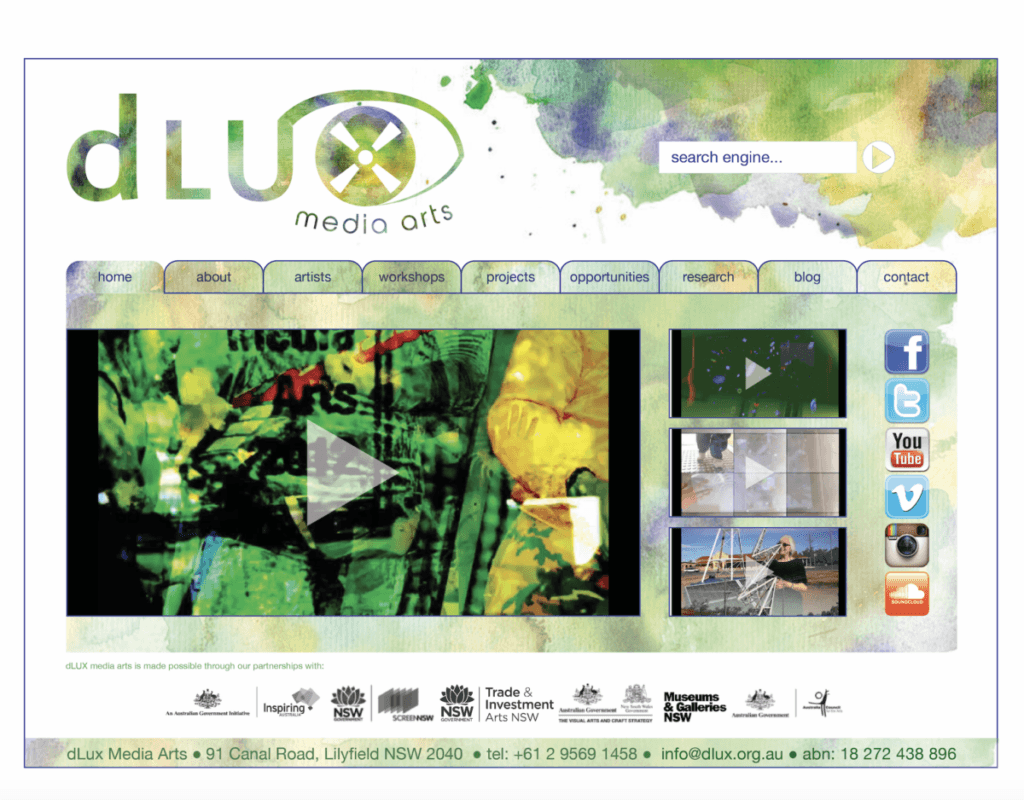 The symbolically considered logo abstracts motifs of both the eye and the film reel, reinforcing the organizations commitment to producing films that reflect the way we see the world.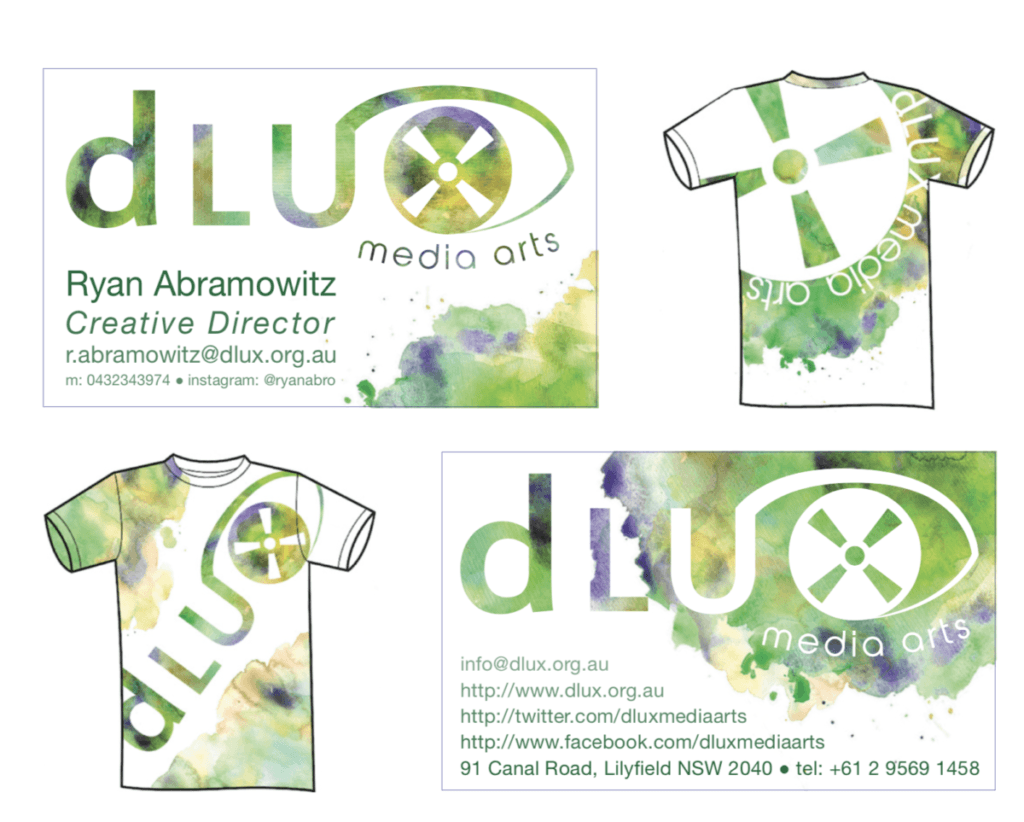 The watercolour fill conjures a sense of creative, artistic expression and fluidity, alluding to the movement of digitalised motion on screen.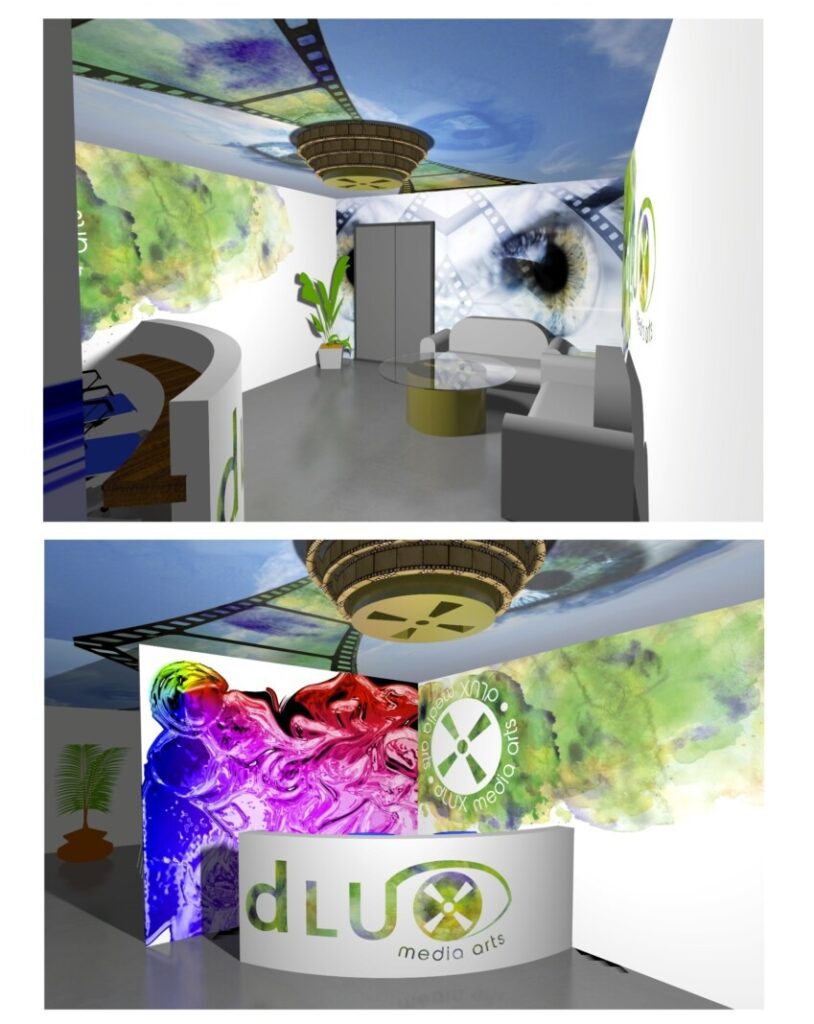 dLux MediaArts is one of Australia's key screen and media arts organisations, committed to supporting the development, engagement and experience of contemporary screen and digital media culture.