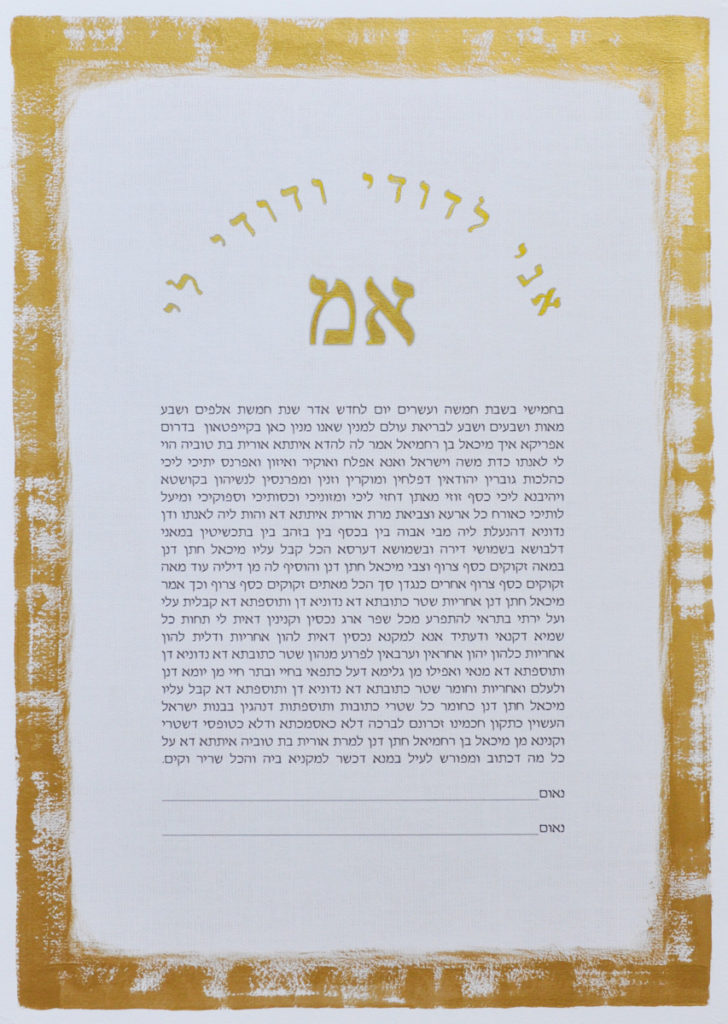 This Ketubah ushers an aesthetic that is suitable for any home interior. Simple but sophisticated.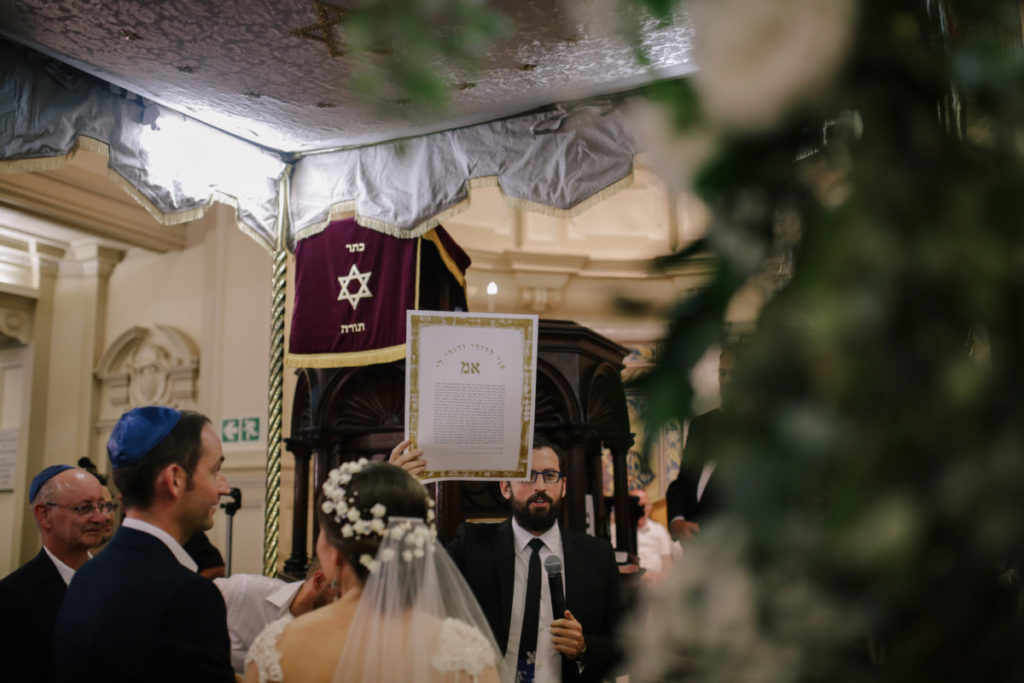 The Ketubah design is furthermore distinguished by its versatility in allowing it to be perceived as both classic and contemporary.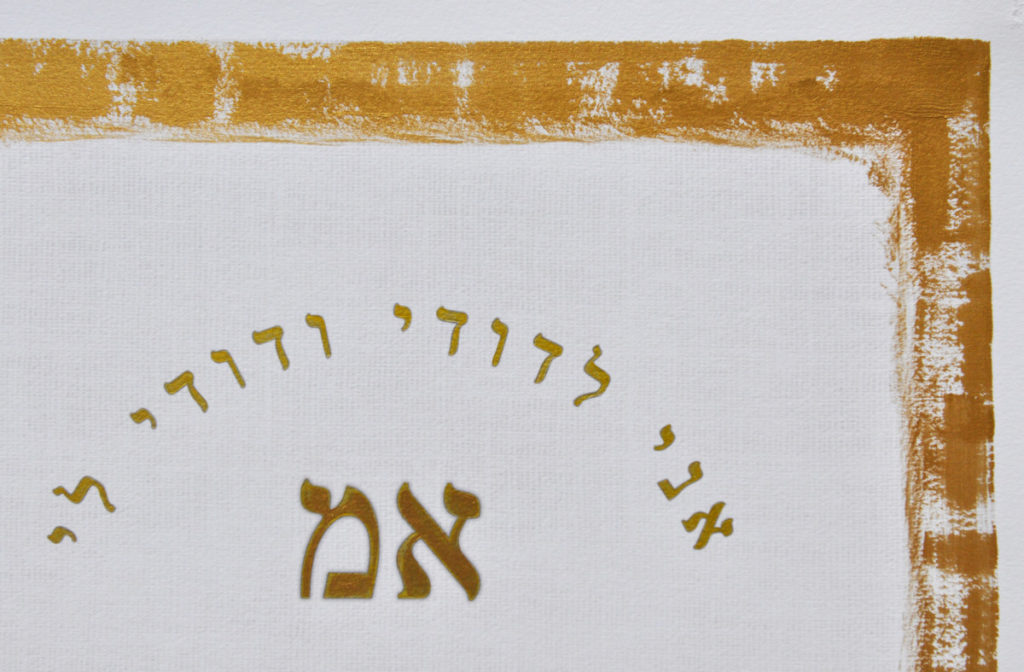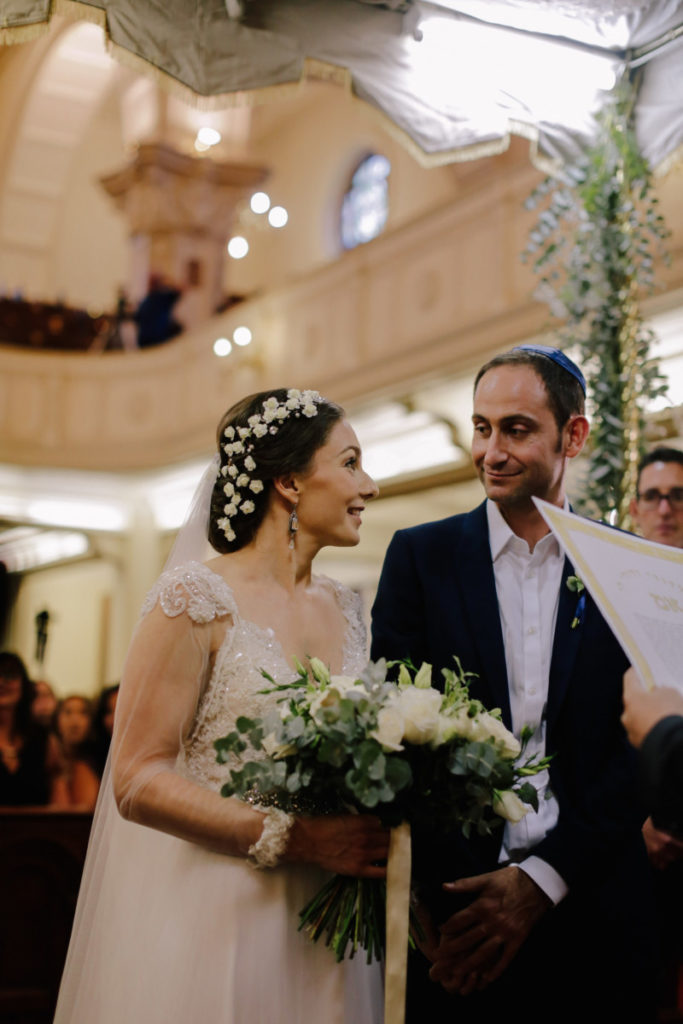 Here the soft muted background imagery of linen as a warm natural fabric gently contrasts with the gold metallic textured brushed borders.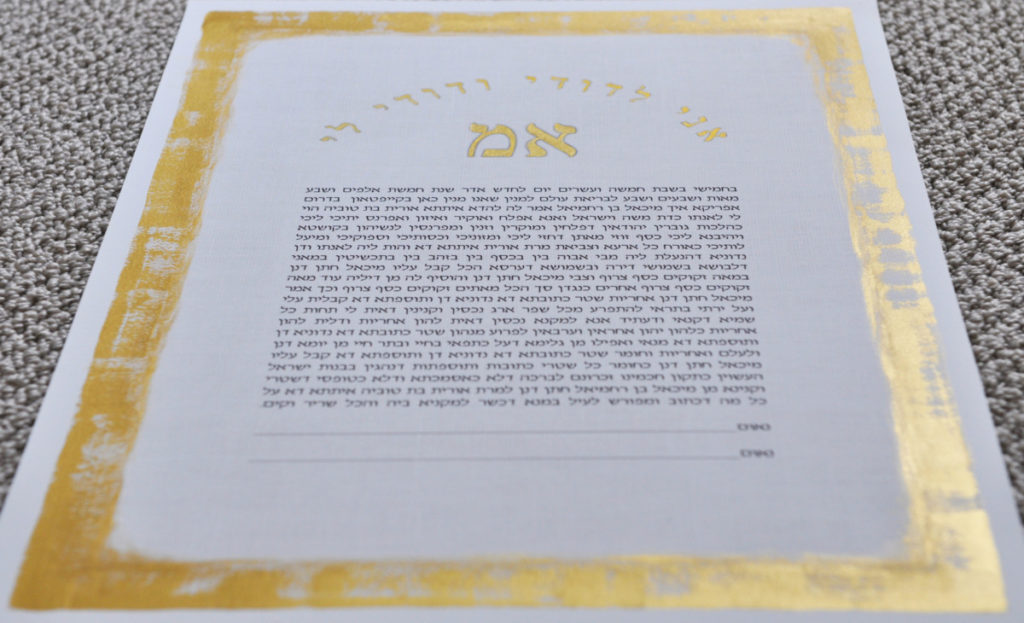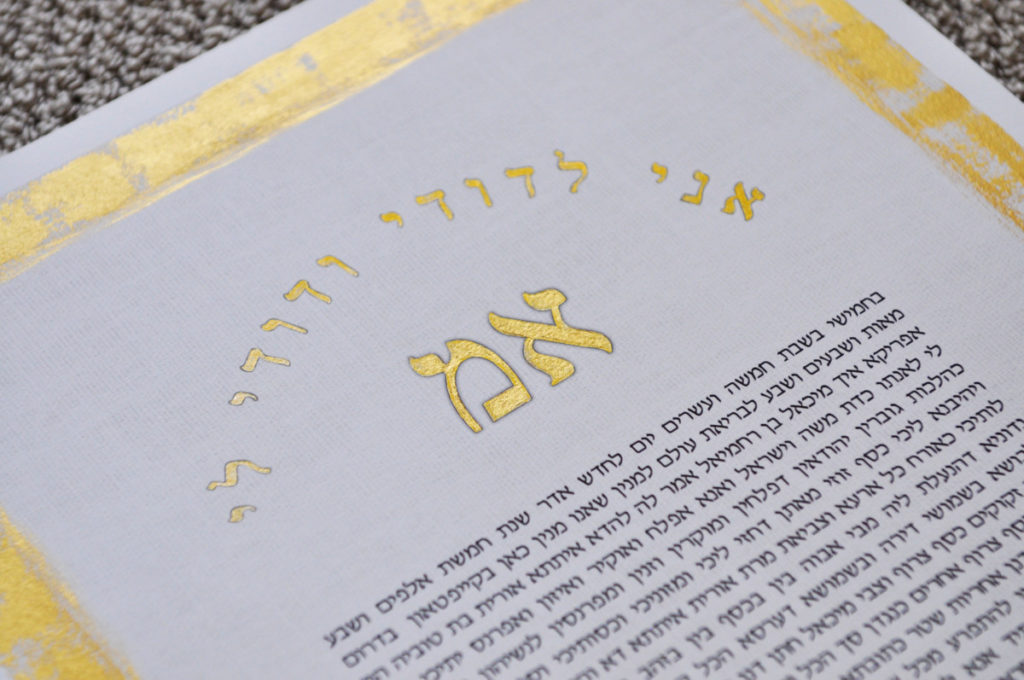 The pair of the couples' initials are rendered in a matching metallic gold paint, whose surface radiates with a shimmering iridescence, capturing the fire of love.  However there are endless possibilities to vary the textures and colours of this design; such as metallic silver on lace, or copper or beige hessian.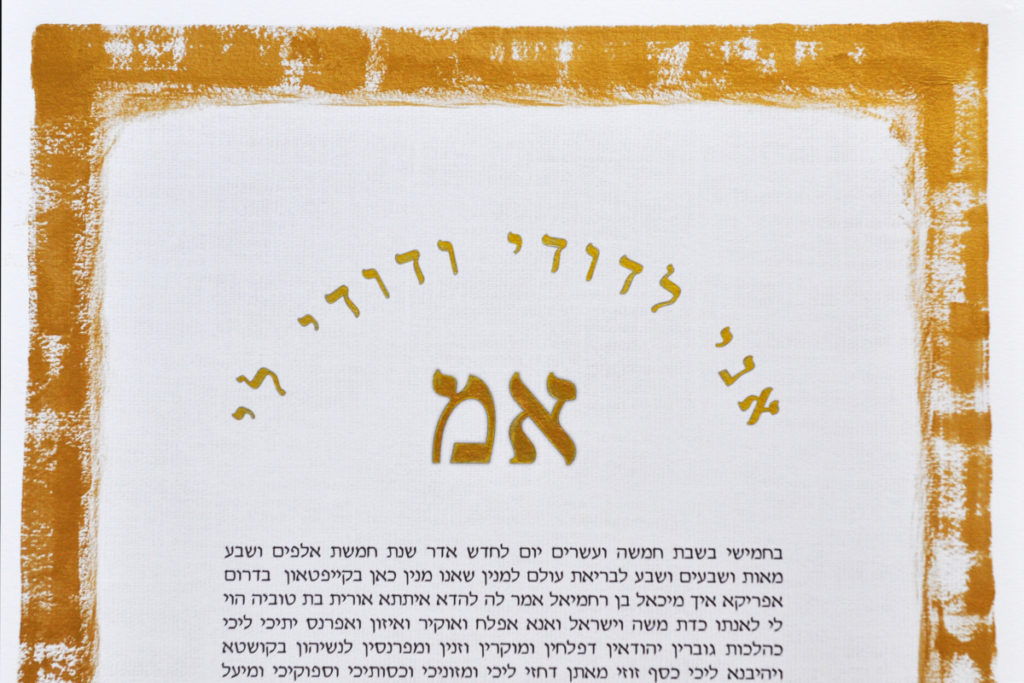 The hymn "אני לדודי ודודי לי – I am my Beloved's and my Beloved is mine" (Song of Songs – Shir HaShirim 6:3), a romantic declaration written by King Solomon expresses the affinity between husband and wife, reflecting the intrinsic commitment, care and responsibility mutually undertaken by husband and wife in their voyage through life and beyond. Here wrapping around the initials to gesture the shape of an enclosure foreshadows the home that will be created and the union of the destined souls as one.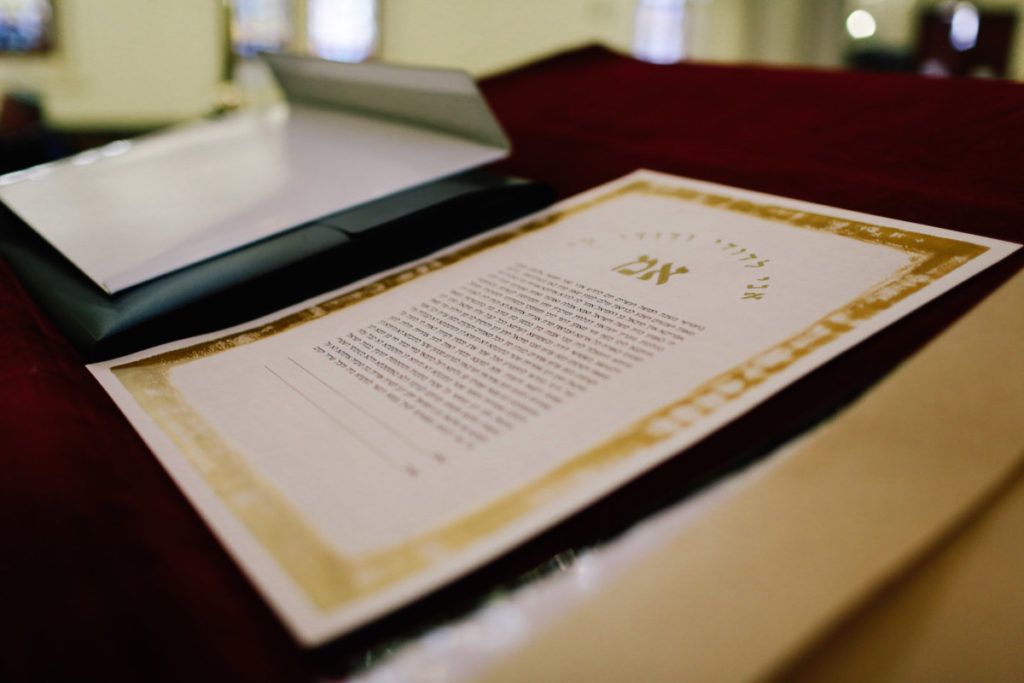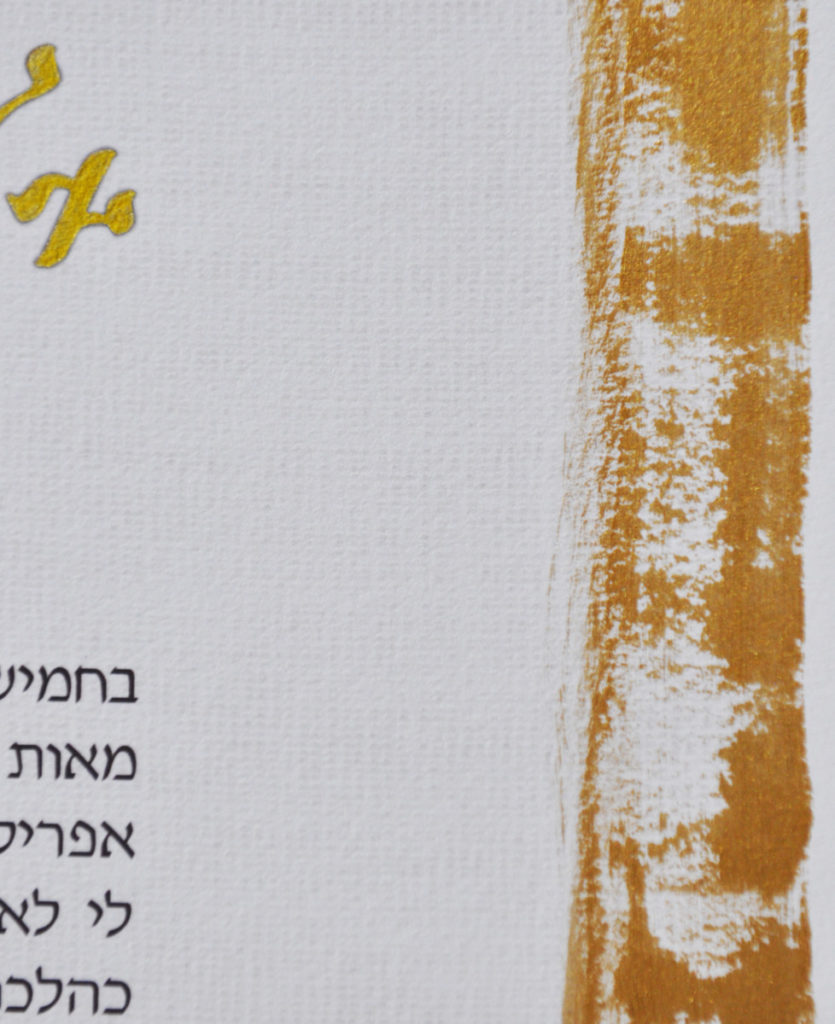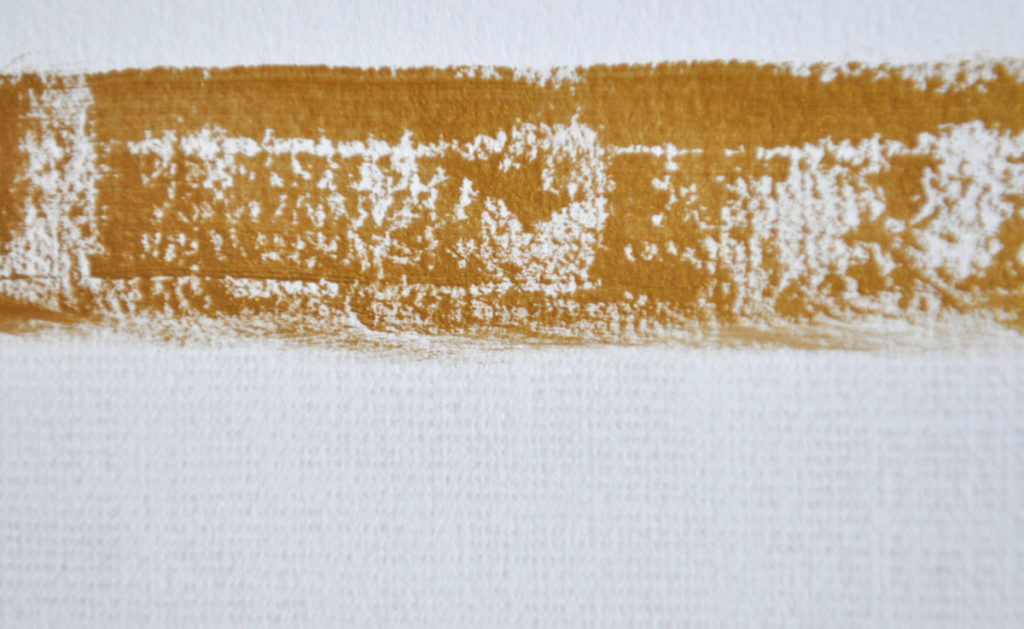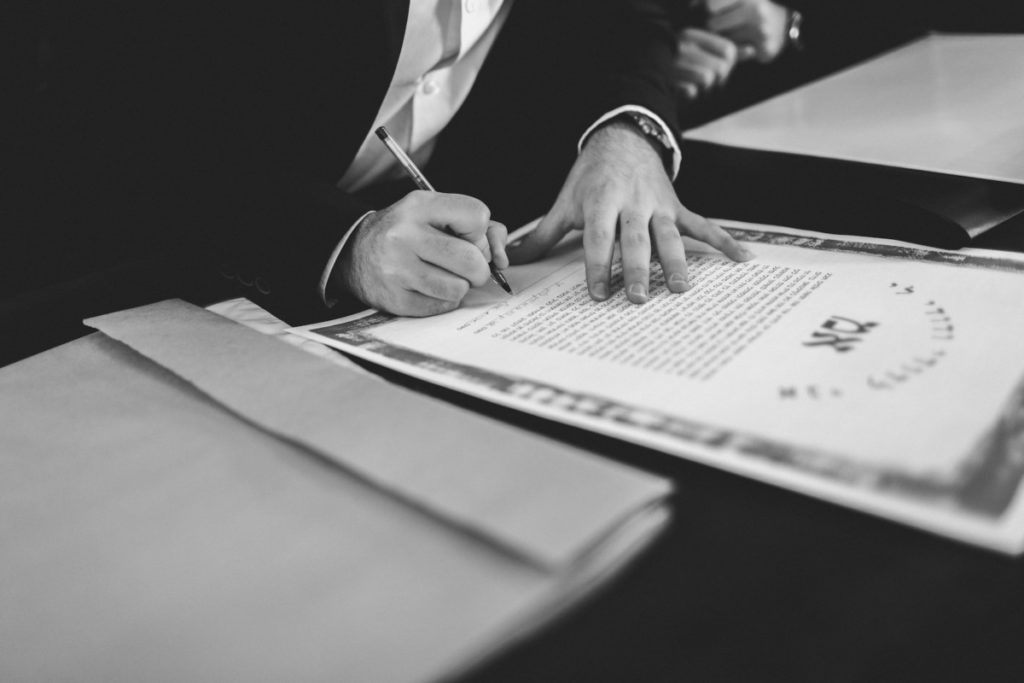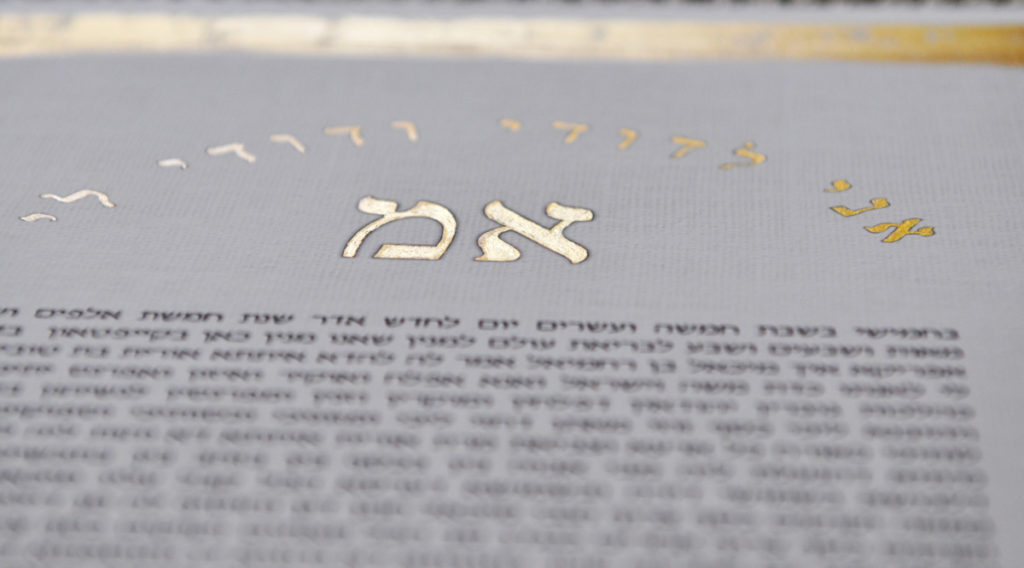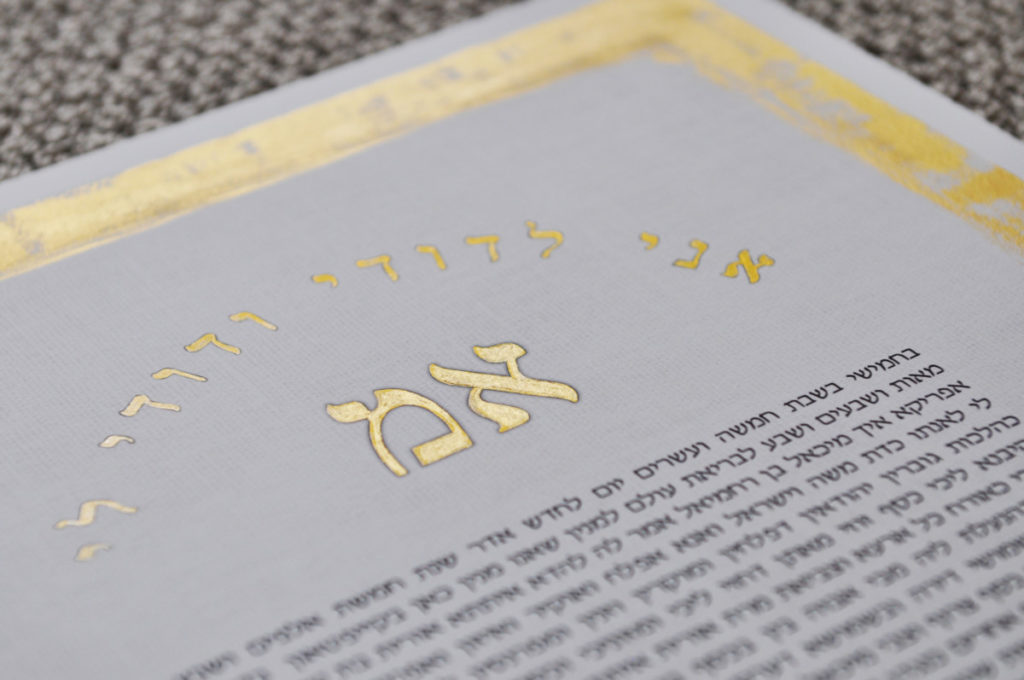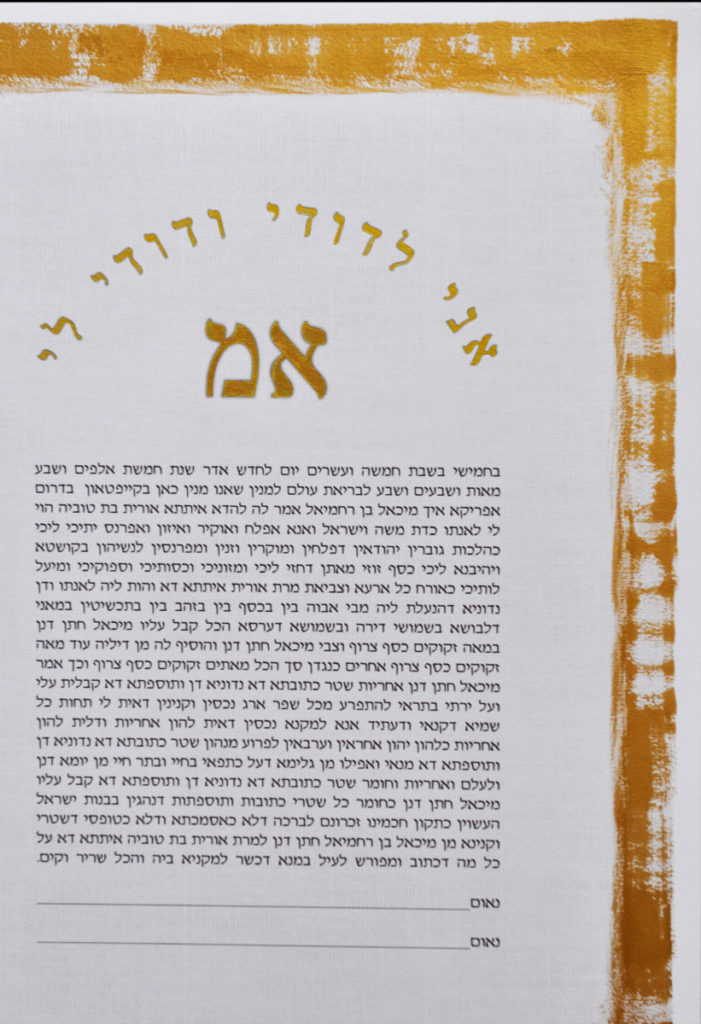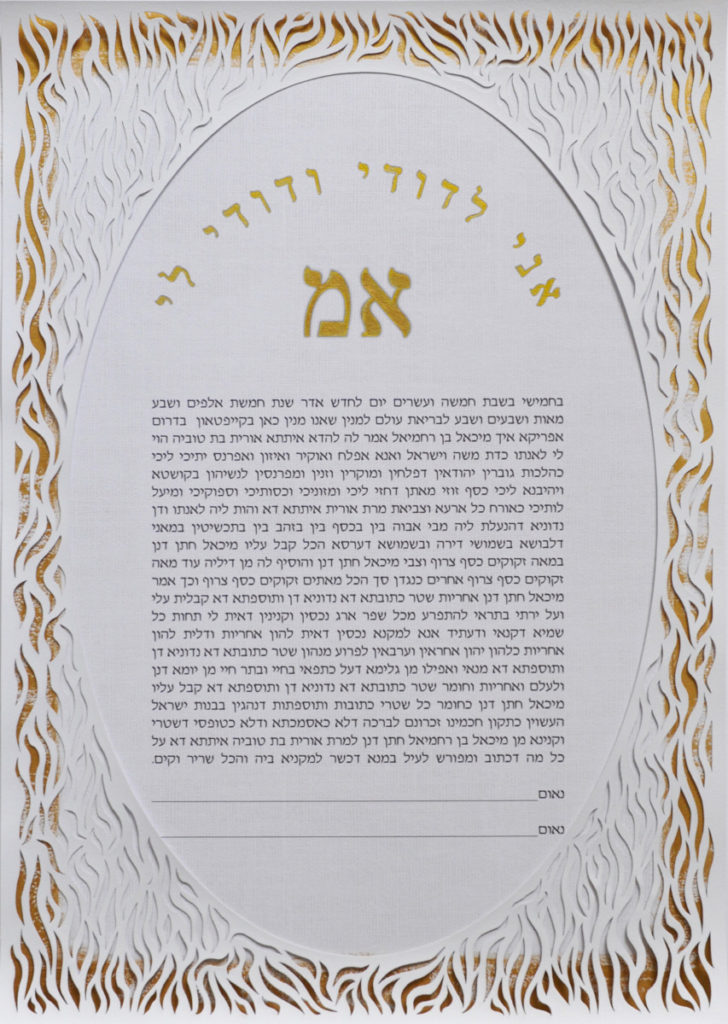 This photograph of the Ripple papercut frame overlaid upon this Ketubah shows the delicate patterns that emerge, as the textured brushed gold is silhouetted by these organic oceanic shapes.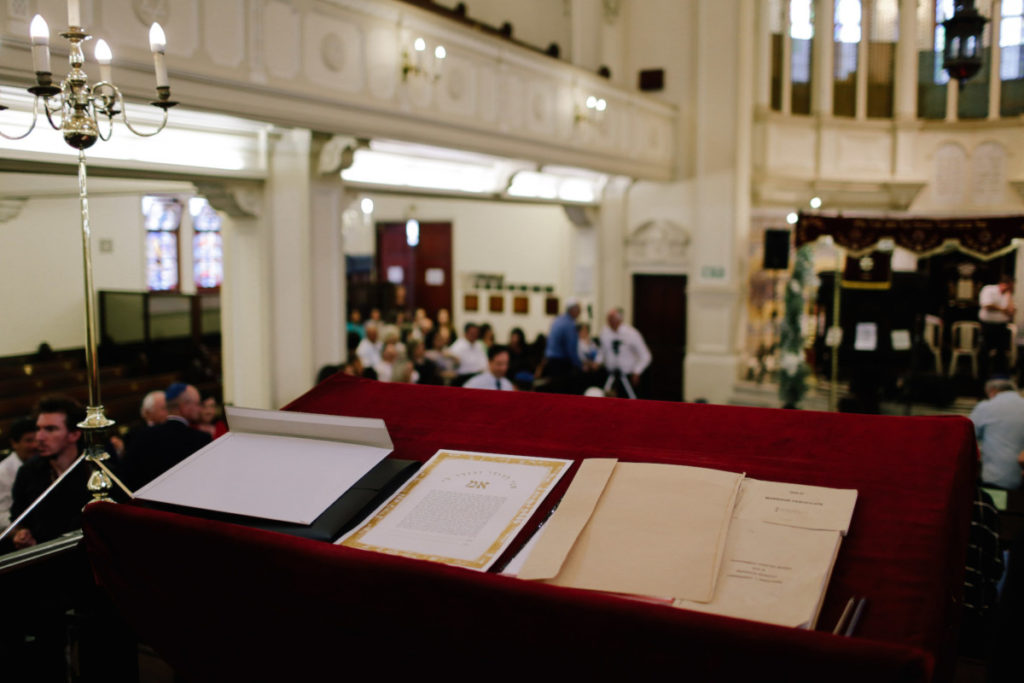 Photographs from wedding ceremony and Ketubah signing courtesy of Justin Davis Photography (http://www.justindavisphotography.co.za/)