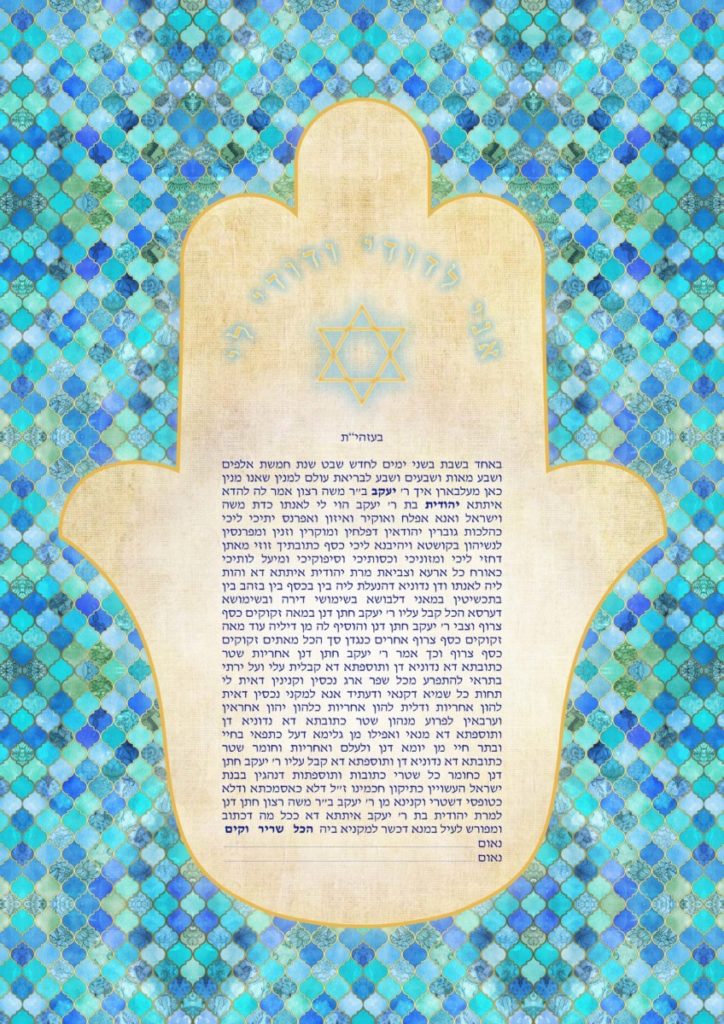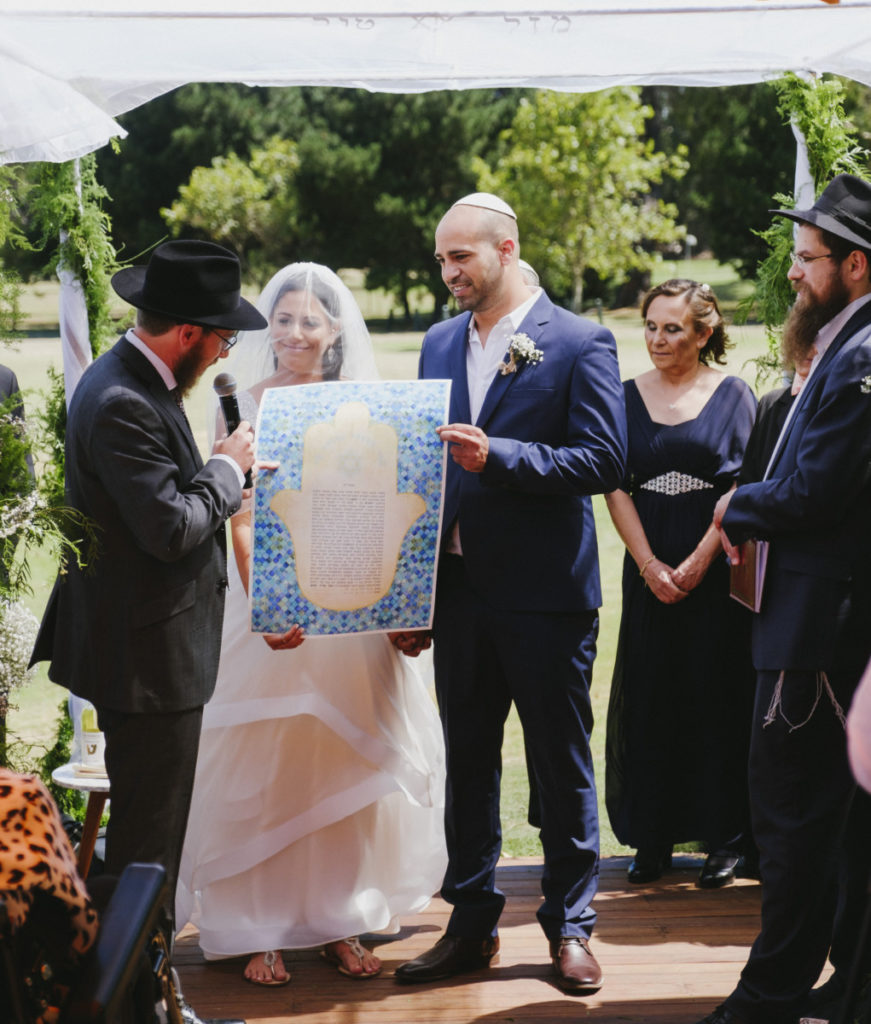 This Ketubah was conceived with the vision of being hung in the couples' future sons room. Therefore the blue colour palette was evoked for the background upon which this Chamsa floats like a leaf upon the surface of water.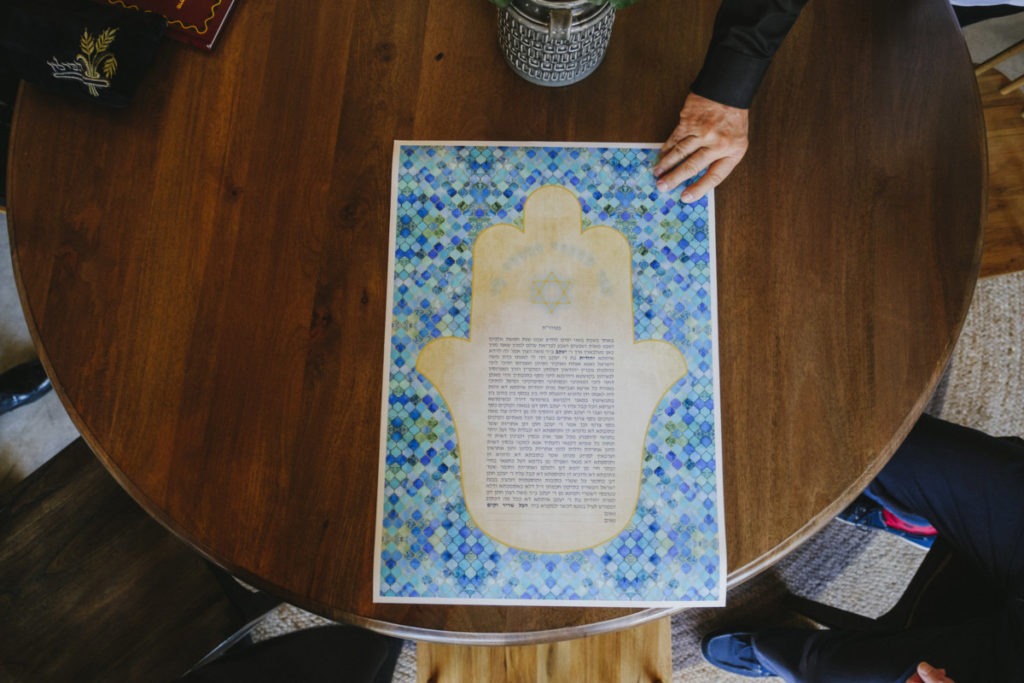 The blue mosaic Mediterranean tiled background celebrates the Grooms Israeli heritage and ancestry. Here, the linen interior of the Chamsa is a soft and muted contrast to the intricate details of the background.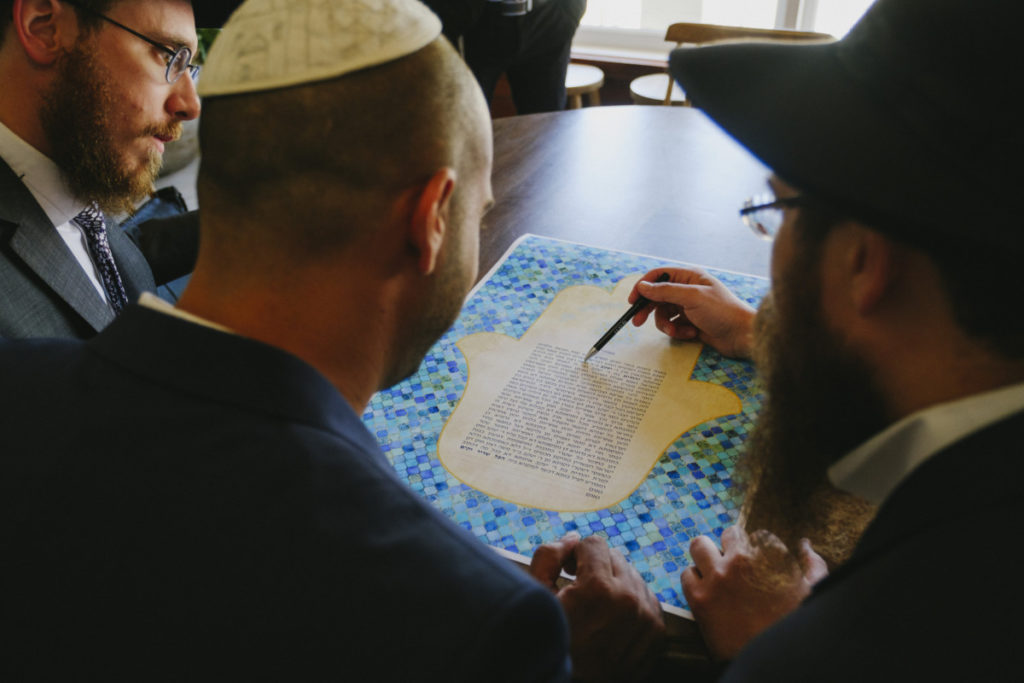 The hymn "אני לדודי ודודי לי – I am my Beloved's and my Beloved is mine" (Song of Songs – Shir HaShirim 6:3), a romantic declaration written by King Solomon to express the affinity between husband and wife, wraps around a Magen David (Star of David) to create a dome. This psalm evokes the intrinsic commitment, care and responsibility mutually undertaken by husband and wife in their journey through life's waters.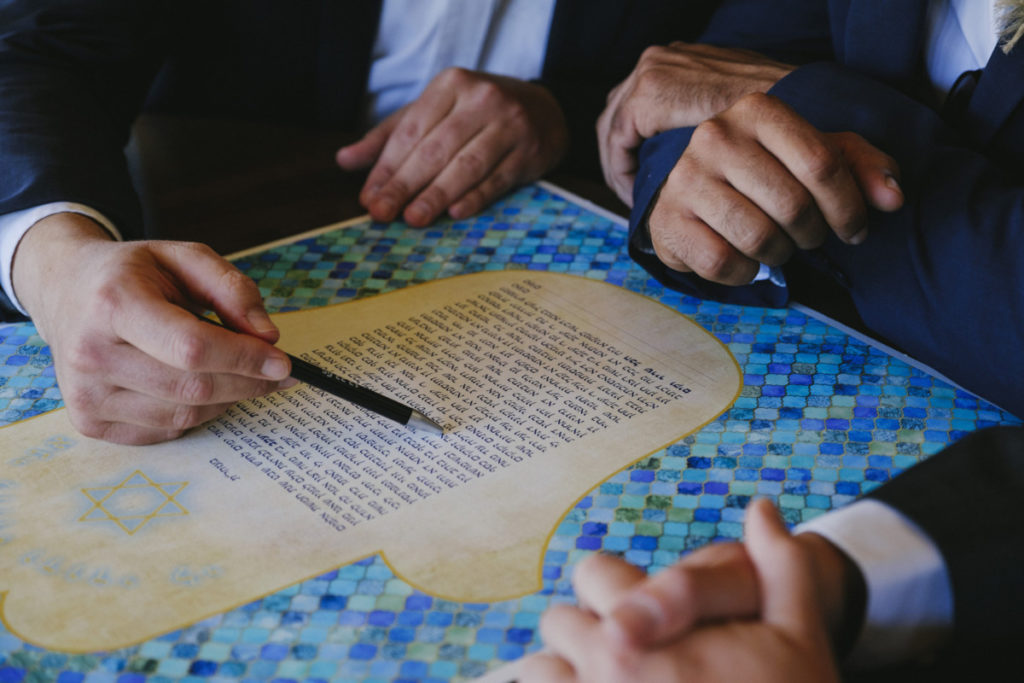 The Magen David reflects the centrality and importance of Judaism in the couples' shared life together. A gentle aqua halo around the hymn and Magen David visually connects with, and echos the blue washes in the background.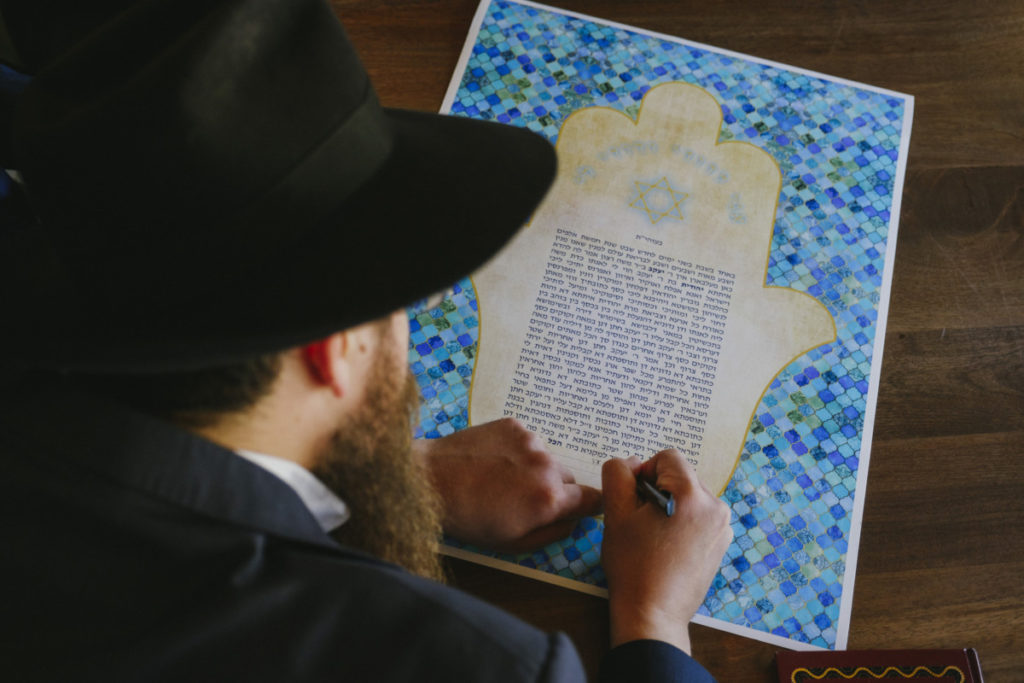 Images of the Ketubah signing and wedding ceremony courtesy of Corey Wright Photography