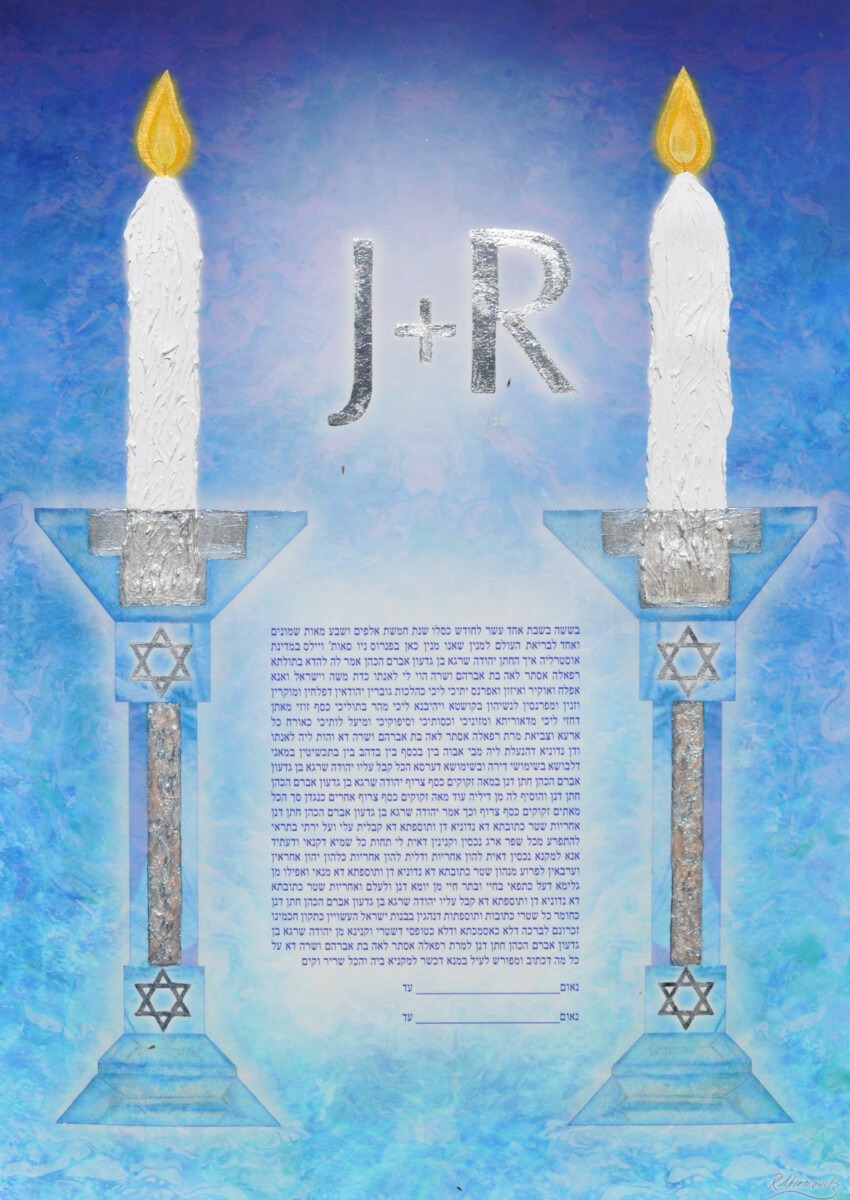 This Ketubah features two glass and crystal Shabbat candles which border the text, inspired by a pair of candlesticks that are sentimental and special to the couple for whom this was painted.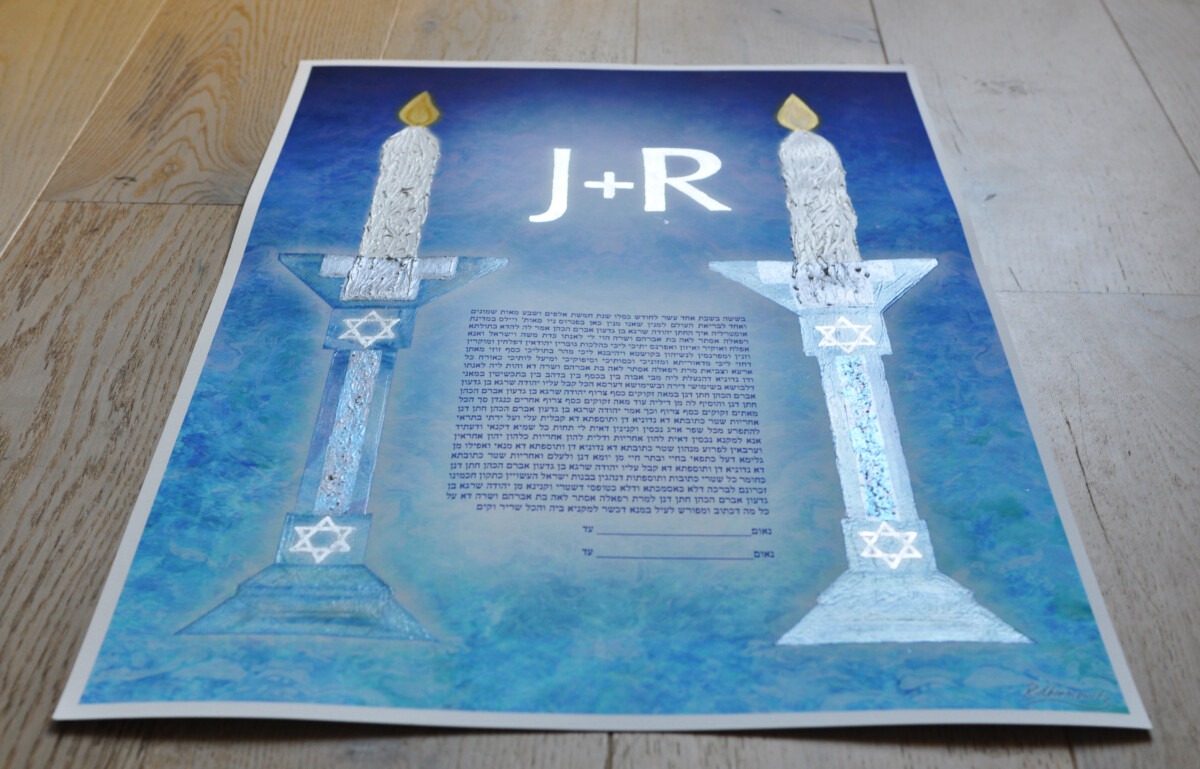 Pearlescent and glazed mediums overlaying marbled watercolour washes resemble the refractive qualities of glass backdropped by a sonnet of blues and navy's.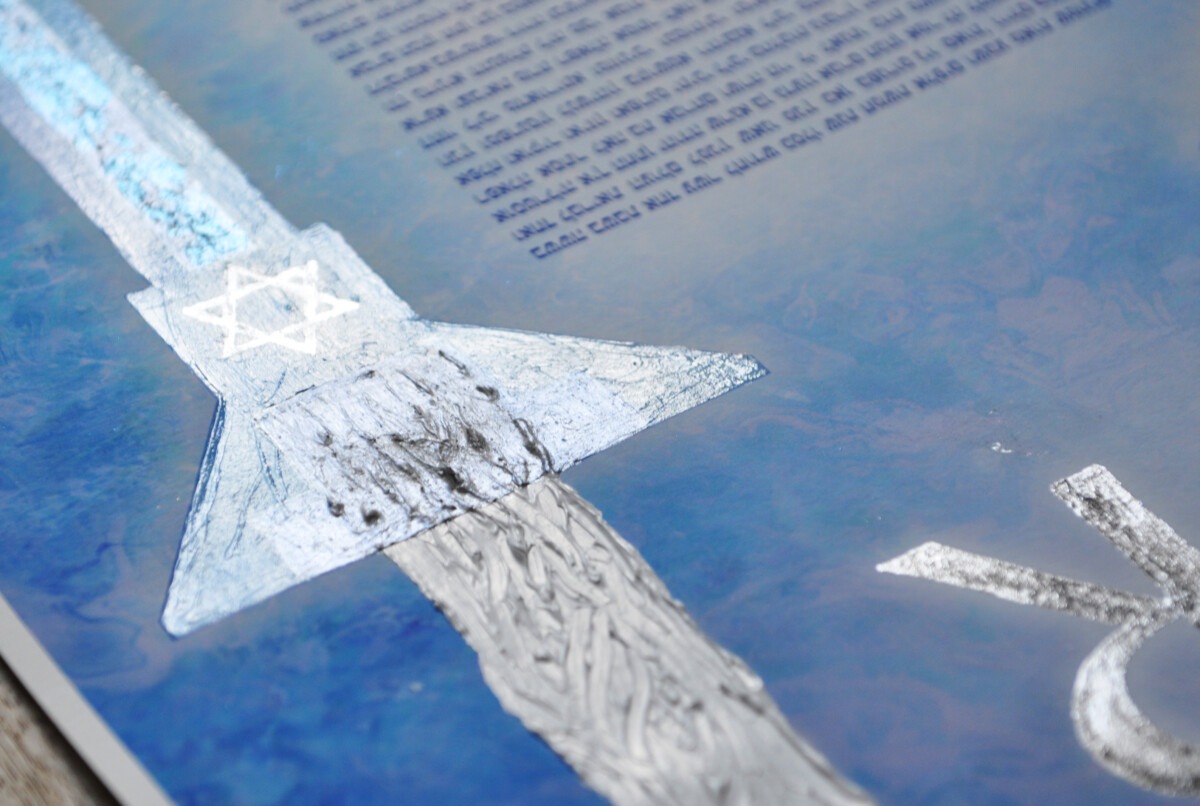 Thick impasto swathes mimic the waxy texture of the candles melting, whilst the wicks flicker into golden glazed flames.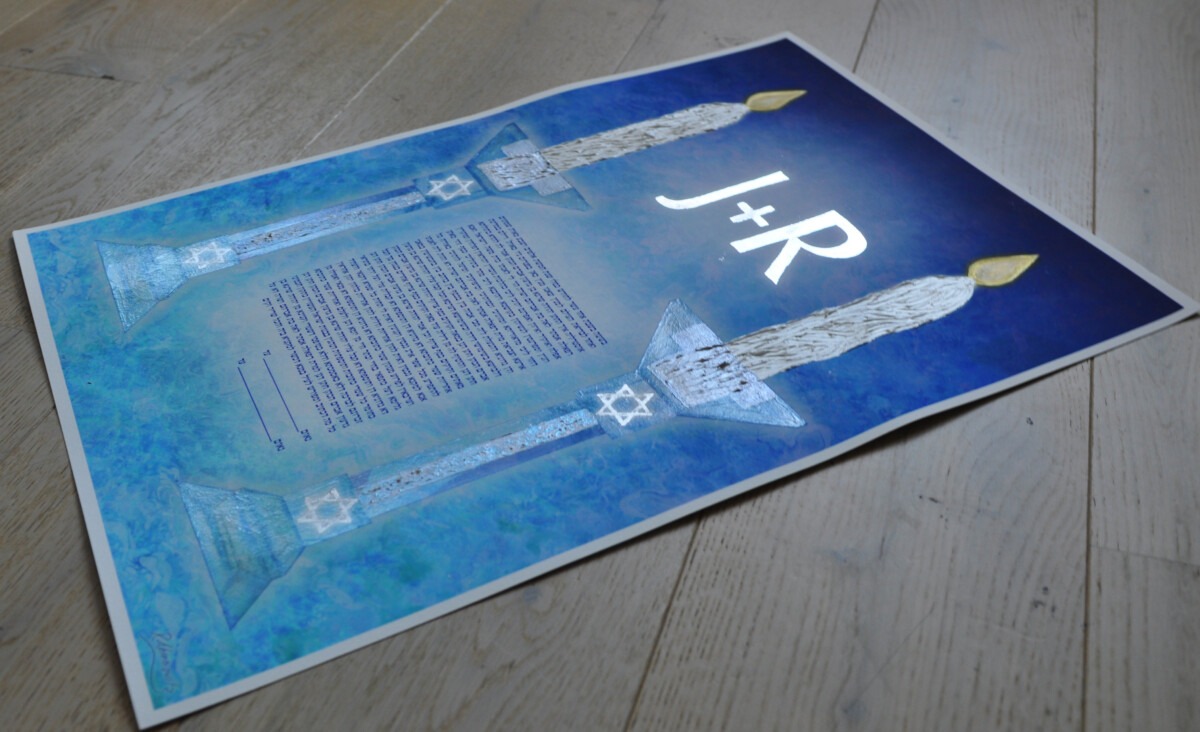 Hand gilded silver leaf applications of the couple's initials and four Magen David's inlaid into the candle sticks yield an ornamental, intricate and dazzling dimension to the composition.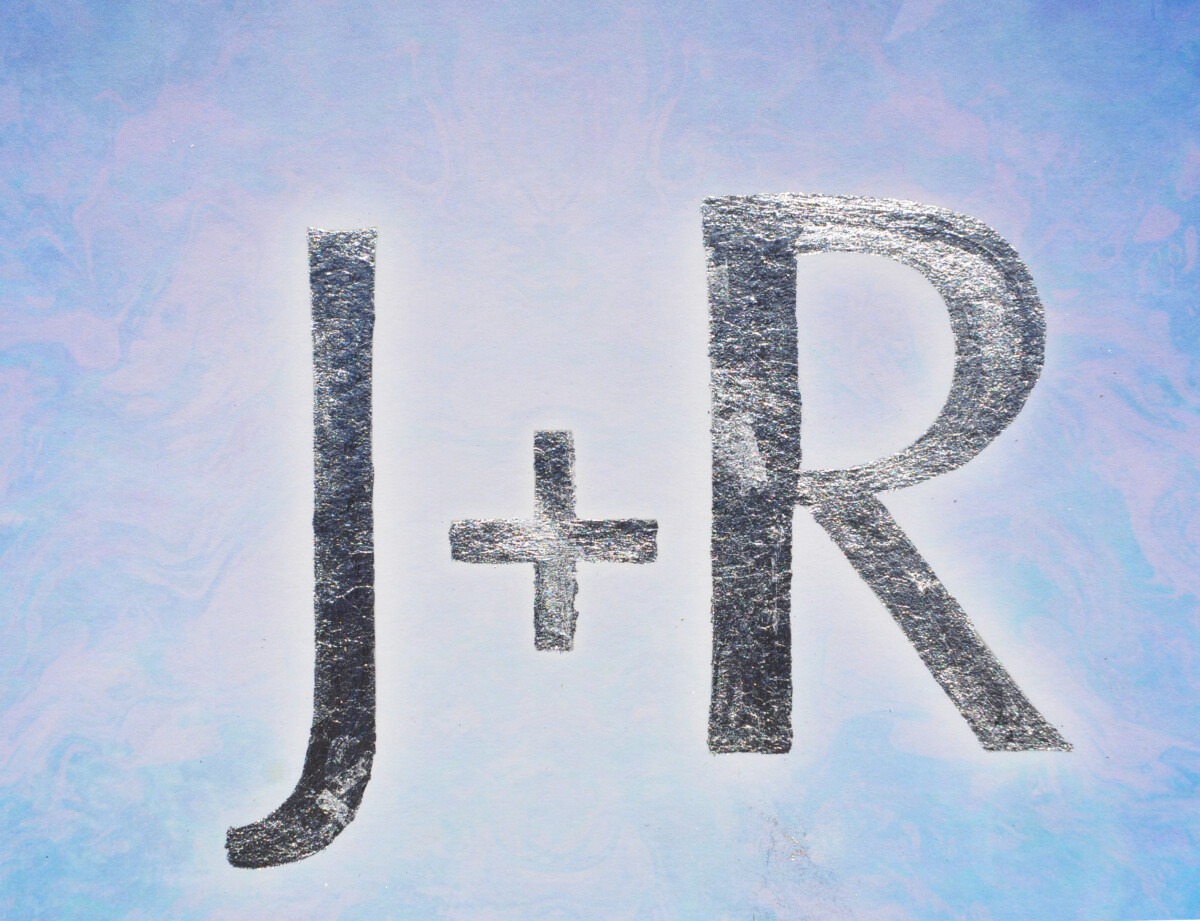 Painted for a wedding near the time of Channukah, this Ketubah that sings with the spirit of the festival of lights.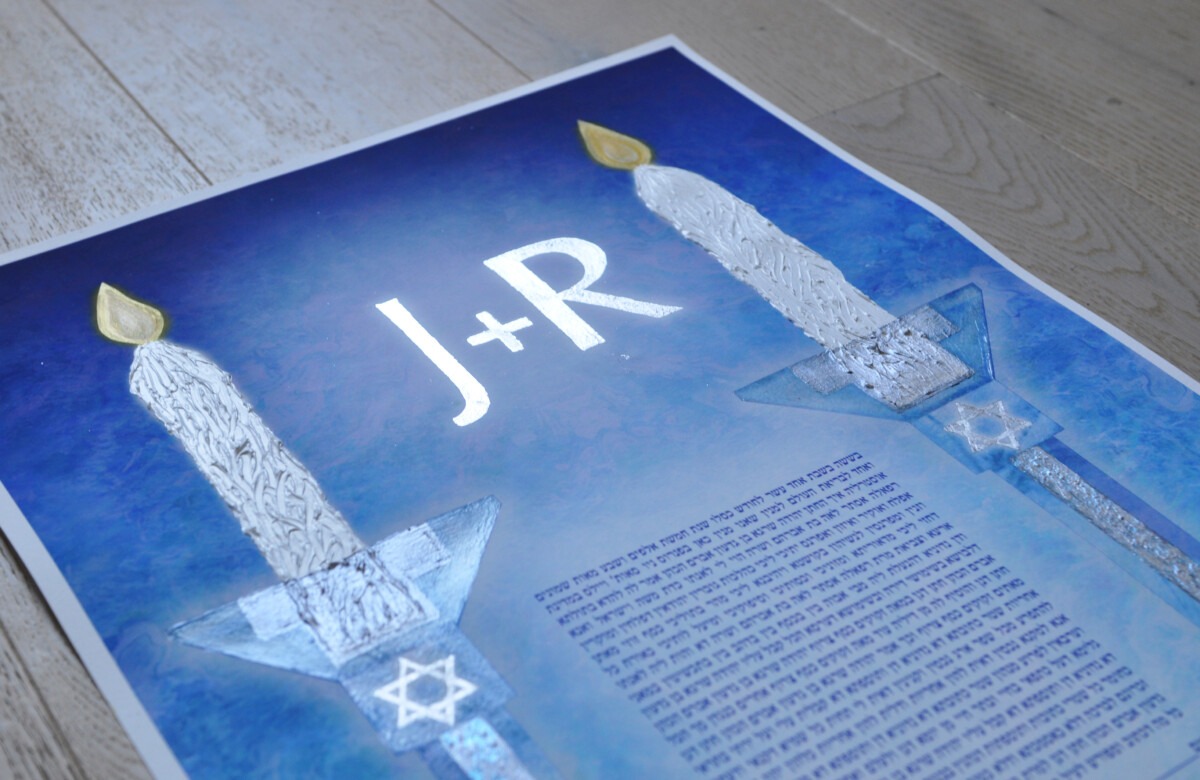 May the light of Channukah and Shabbat always and forever illuminate a bright and beautiful derech.