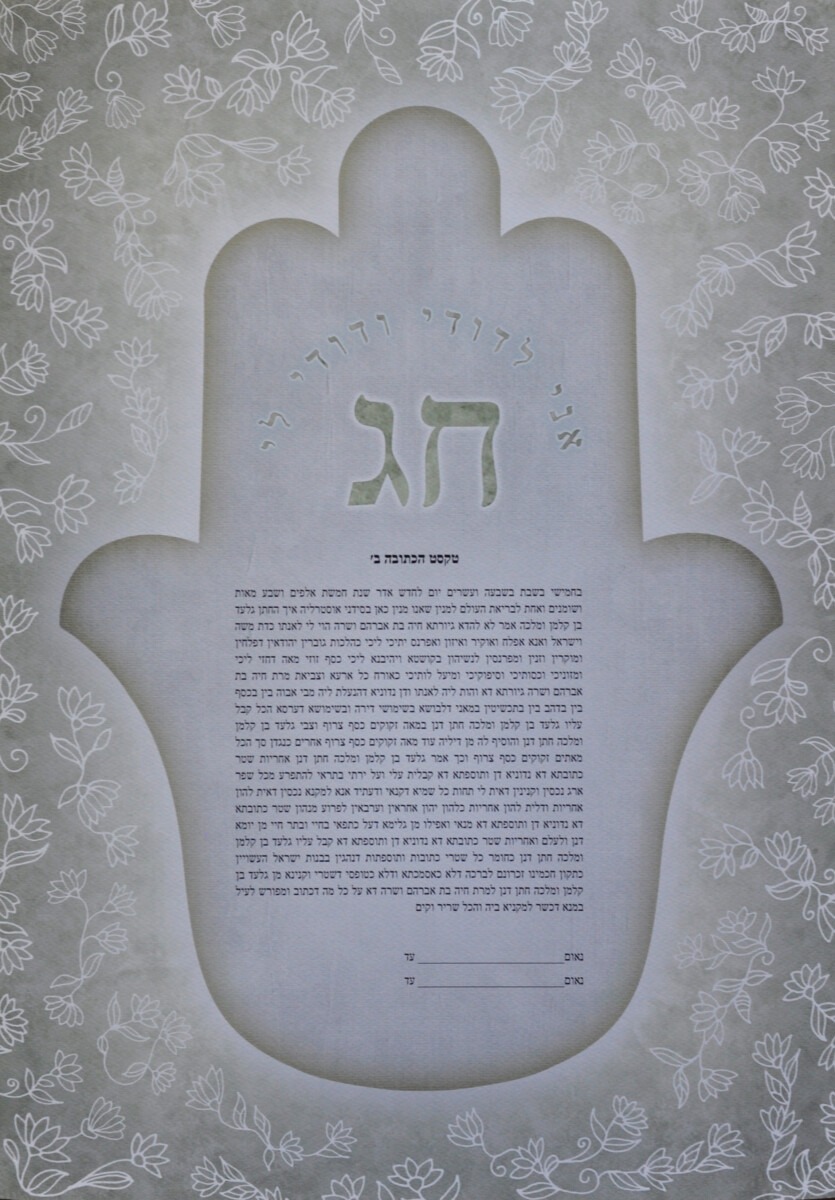 This Ketubah harvests subtle botanical line drawings which blossom and unfurl into the canvas surrounding the central Chamsa profile.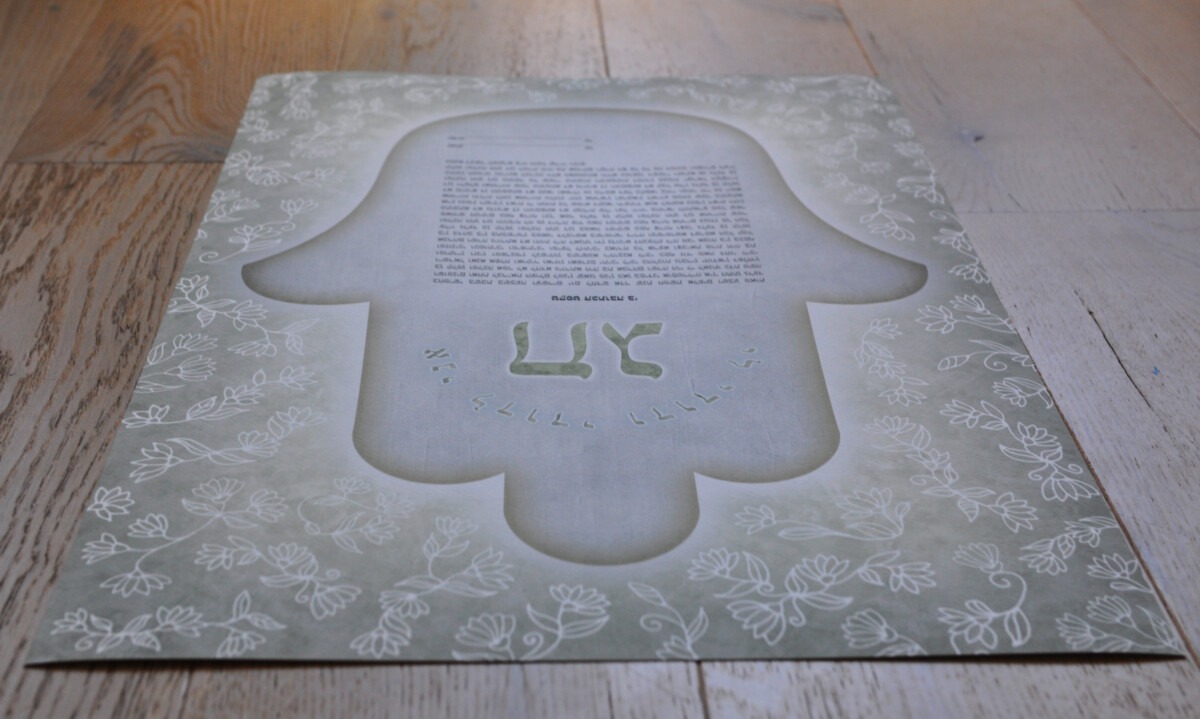 The watercolour stained linen background softly transitions from a white glow lifting the Chamsa to darker beige and stone tones.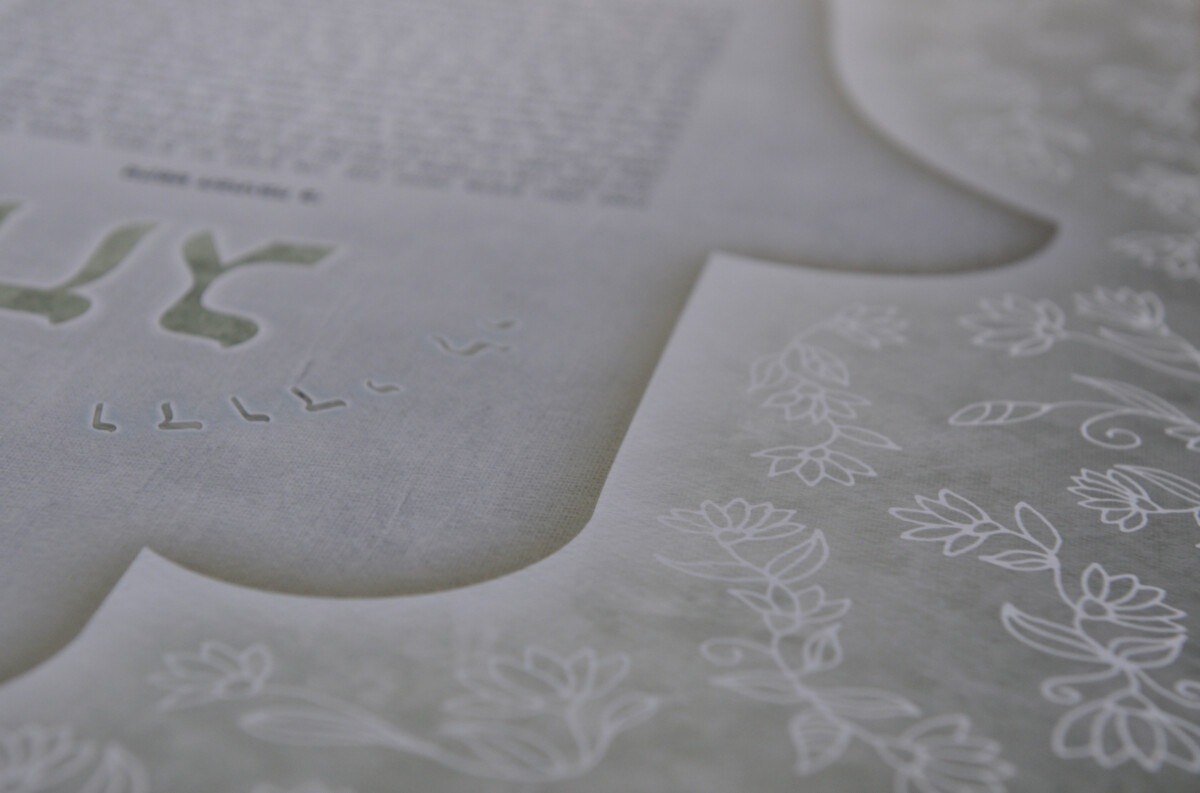 These contrast in colour to the white floral illustrated motifs.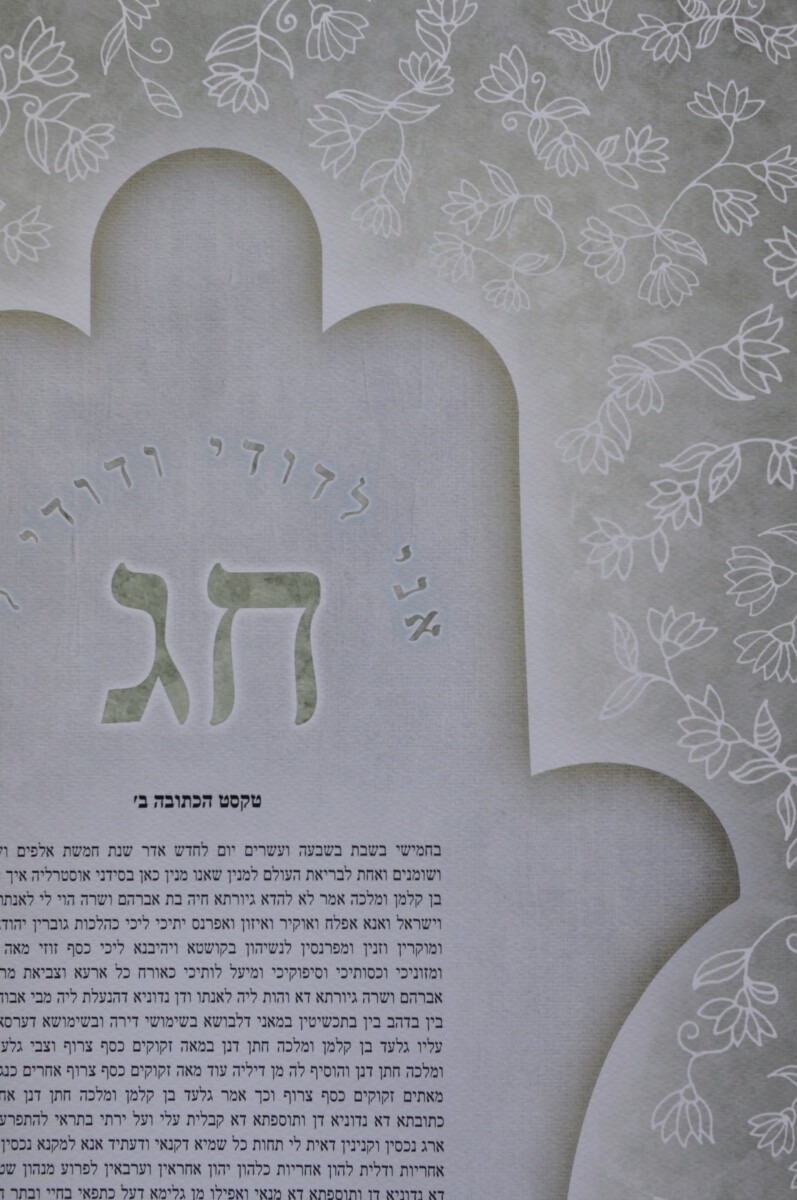 The resulting outcome of how these elements marry is elegant, tasteful and timeless with a considered colour palette.