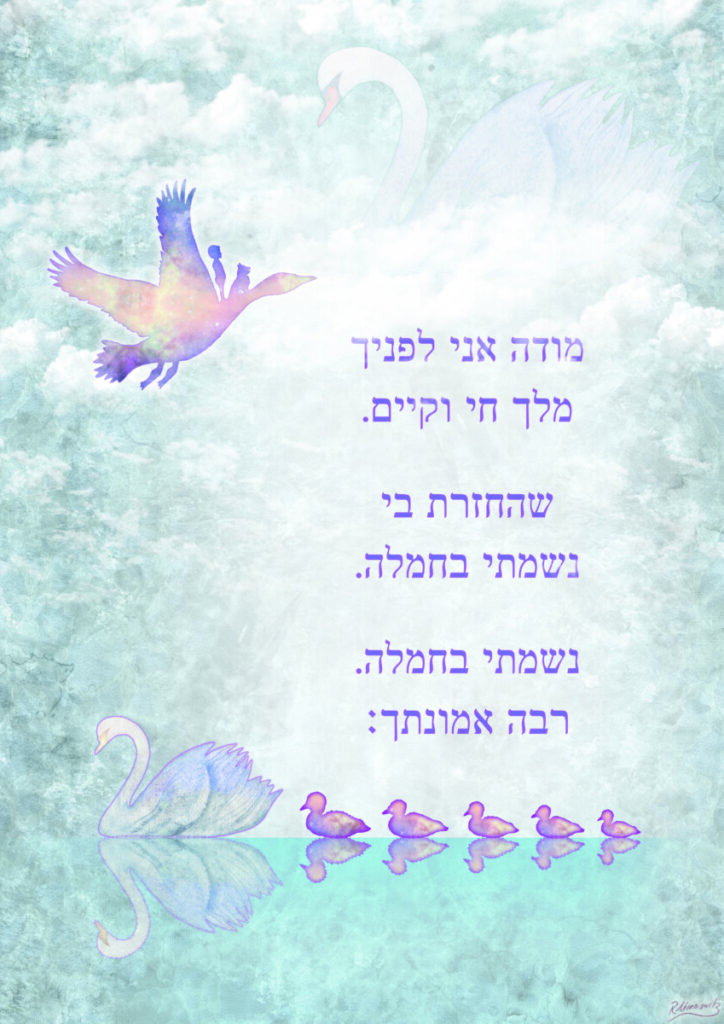 This watercolour washed pastel painting cradles the love and guidance parents offer their children as they lead them into the world. Through the imagery of sequential signets following their guardians' swan song, they move and meander in a synchronised and collective effort.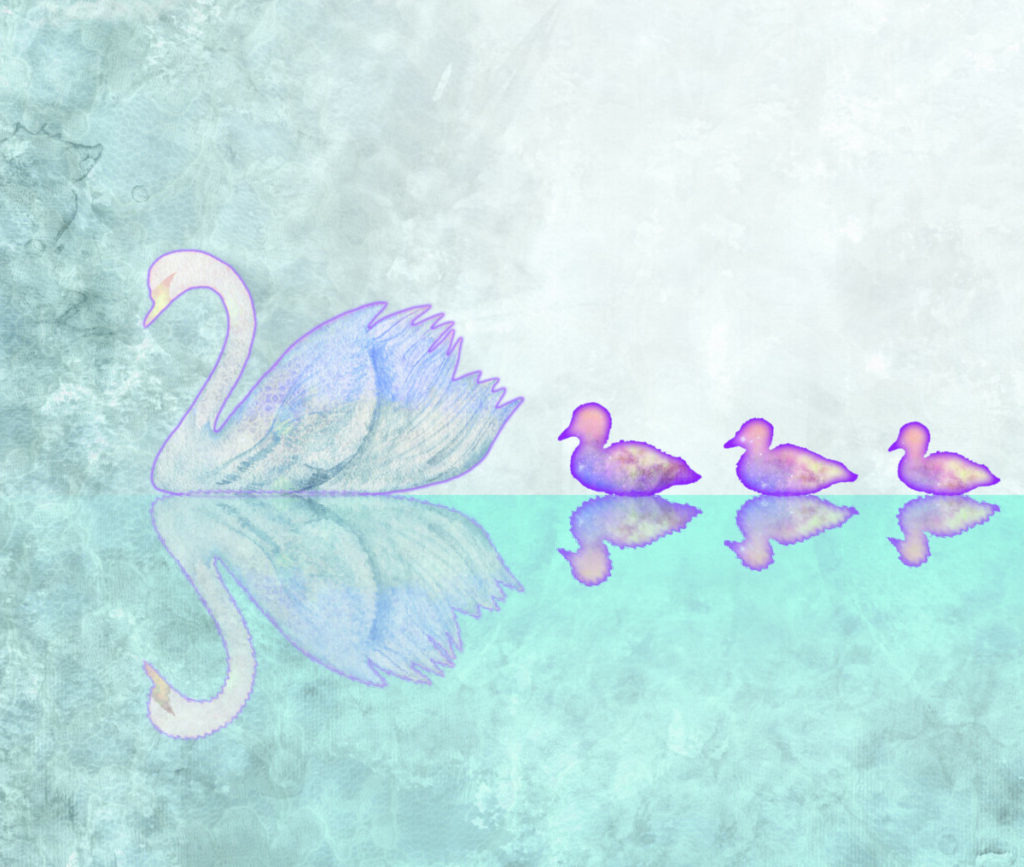 It is only until they become independent enough and graduate their signet status, then they too are empowered to charter their own paths.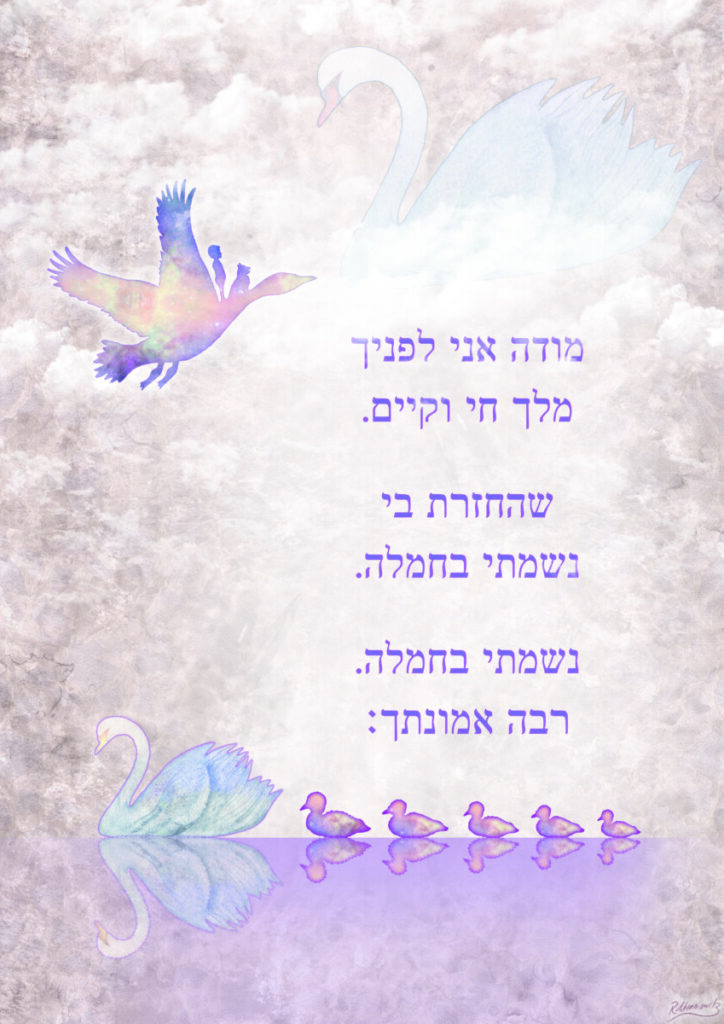 In the residency of the clouds resides the spirit of the ancestral mother swan above, while a child and their trusty four legged sidekick (dog) take to the air on the back of a large flying duck – echoing that this painting is a place of magic, and make believe.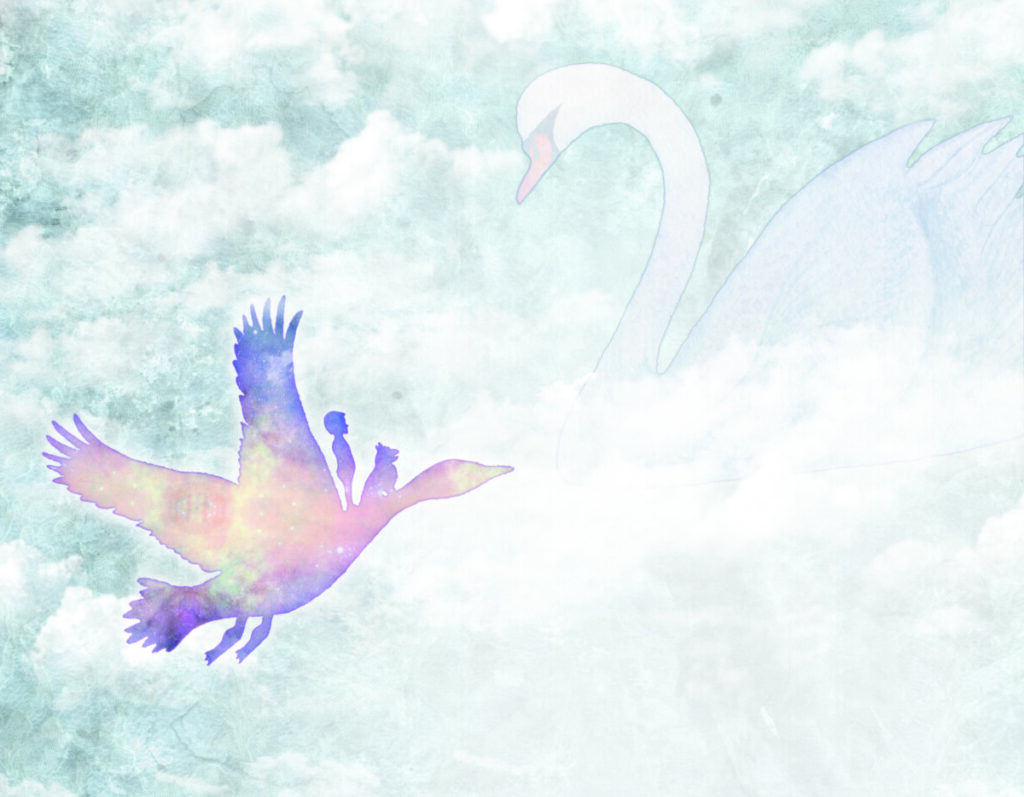 For kids and kinderlach, big and small this painting is offered in pastel pink and pastel aqua colour schemes. Speak to Ryan about your preferences.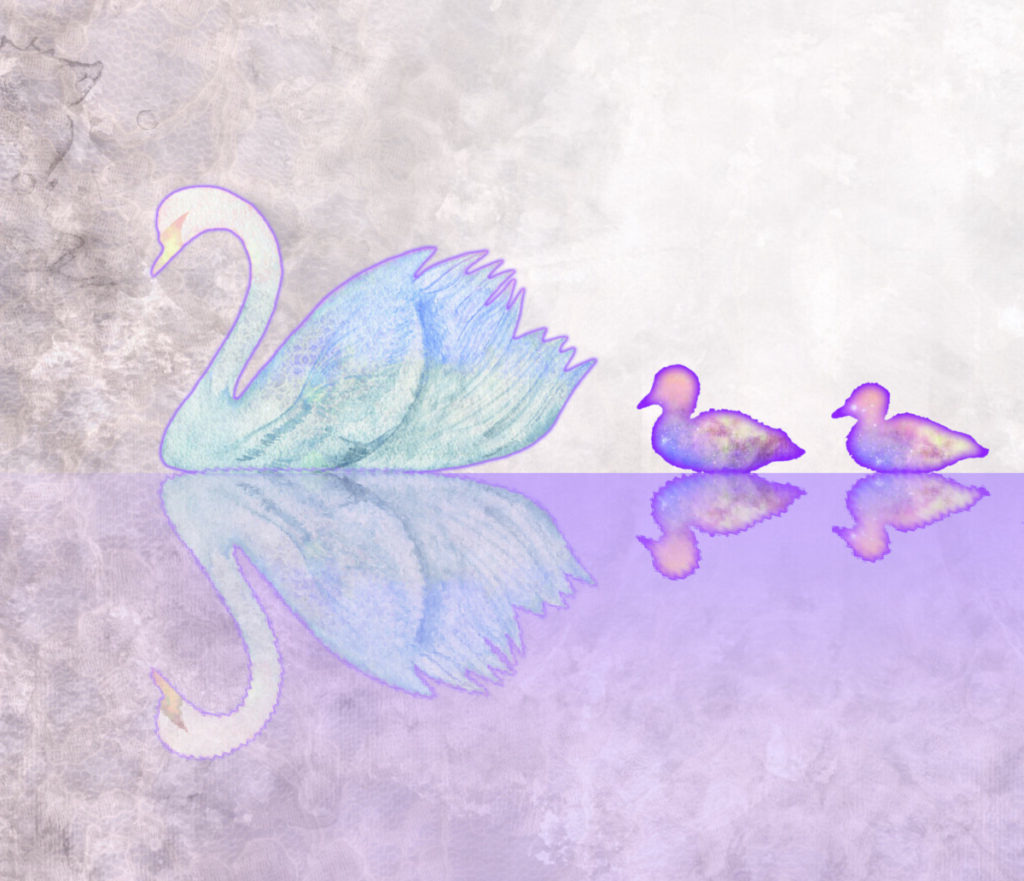 With the timely arrival of Spring, new life has birthed in all its boundless beauty around the Swan Lake. Most tender have my observations of the new chicks (signets and ducks), protected by their parents who ensure the foot path is clear and safe as these swan families exchange their leisurely grazing on the grass for a flowing floatation upon the lake. As with any other work in the series, please speak to Ryan