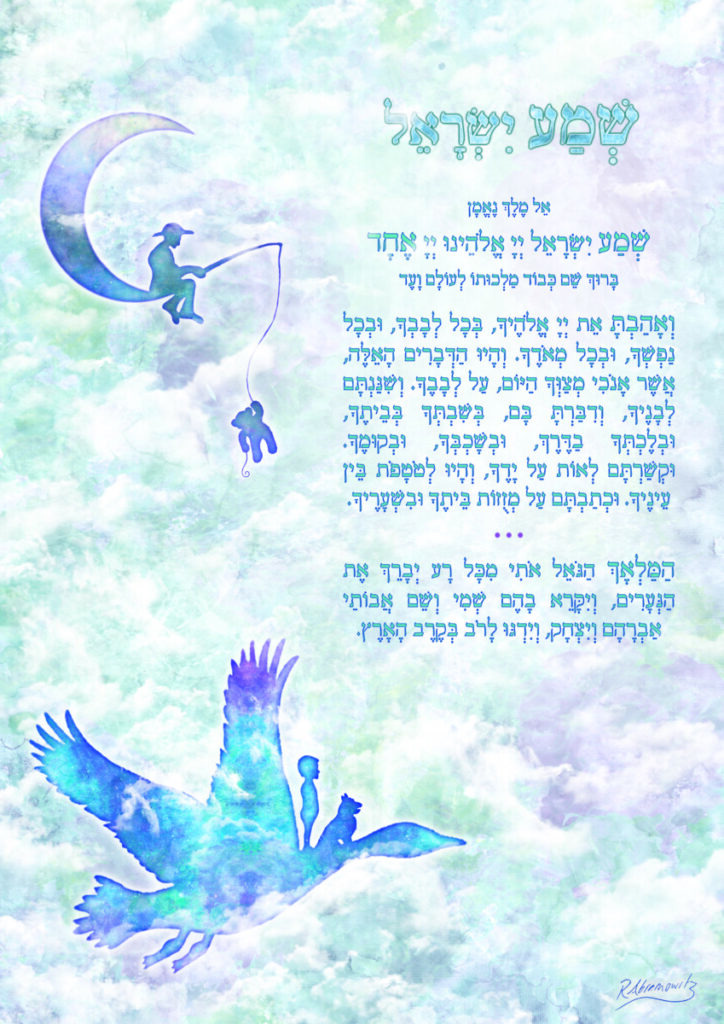 As children dream, paint brushes usher enchanting realms into being. Entitled 'Magic Happens', this painting visualises a dapper duck with outstretched wings, taking flight and carrying a child and their dog into a cloudy soup.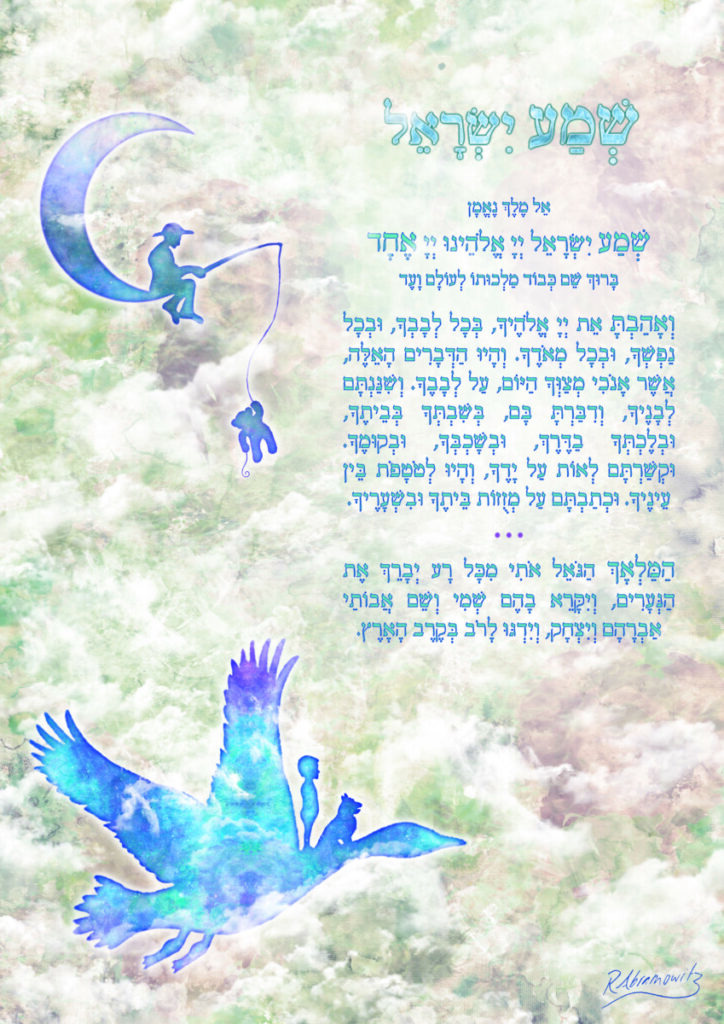 Aided with a dash of imagination, and some sprinkles of make believe for good measure, here in this space between sky and stars – anything is possible.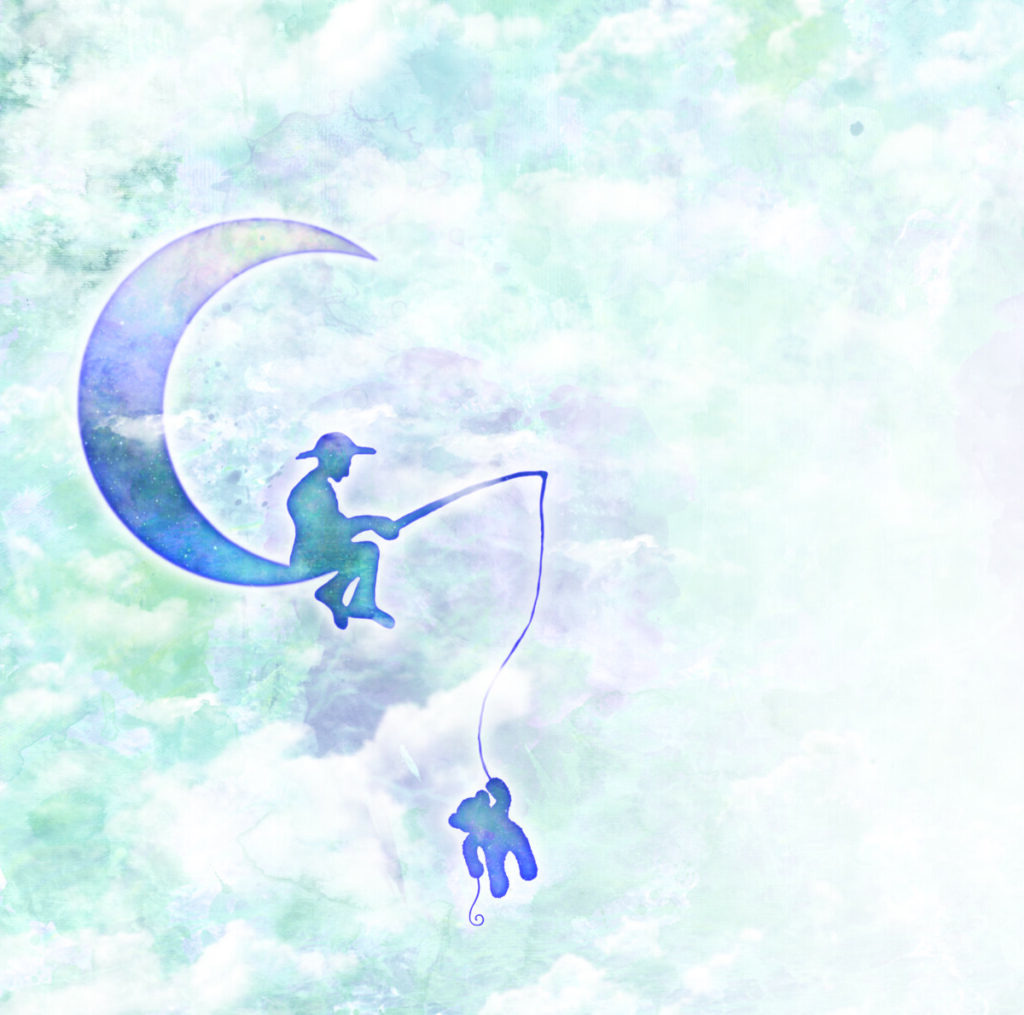 Meanwhile in the upper cloudscape, another child daydreams on the cresent of the moon, aimlessly fishing in the sea of the sky. A teddy bear adrift catches the line, and in doing so finds a new friend to reside on the moon with.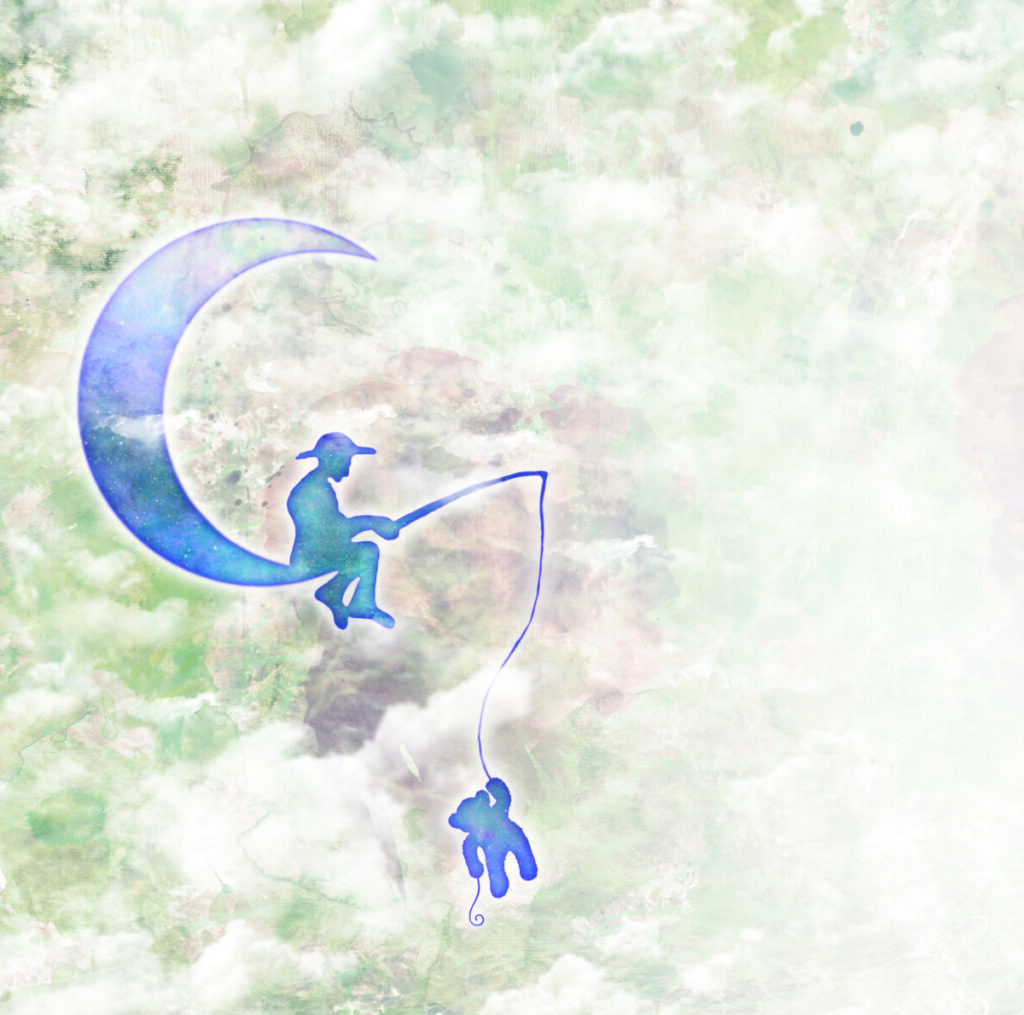 This artwork is offered in two background colours; a pastel aqua watercolour wash, and a dusty tan watercolour wash. The silhouette figures themselves are available in a lavender, peppermint and blue medley, or a cosmic watercolour treatment.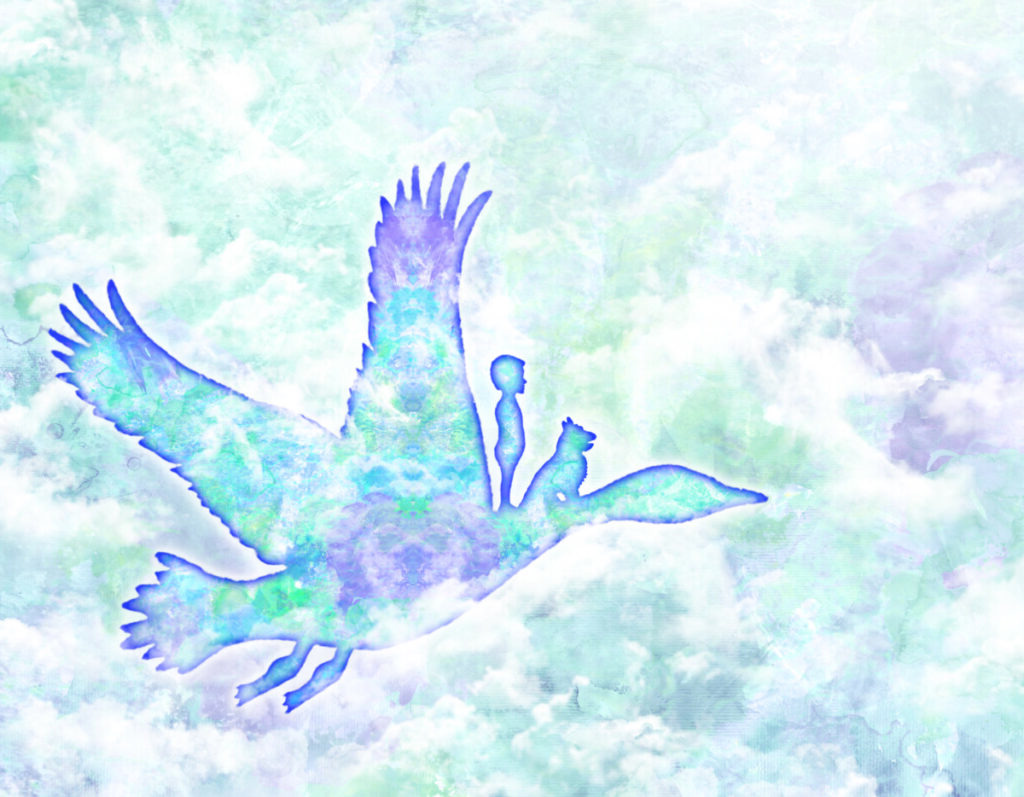 Like all the pieces in the Kinderlach Collection, this painting can be paired with any poem, prayer or psalm of your choosing. In this instance, we here at TTF HQ thought the bedtime Shema was a fitting accompaniment for this whimsical gathering of a dog, a duck, a teddy and two kinderlach exploring the sky.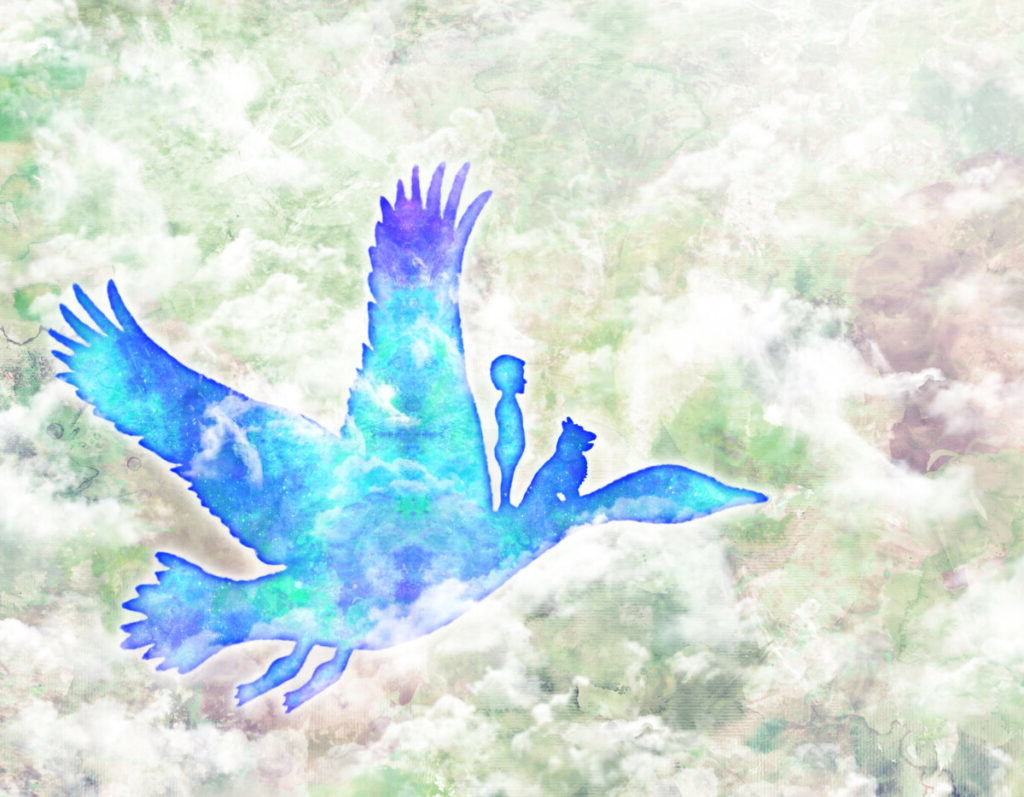 Albert Einstein famously recited "Logic takes you from A to B. Imagination takes you everywhere". This notion is celebrated in this painting.