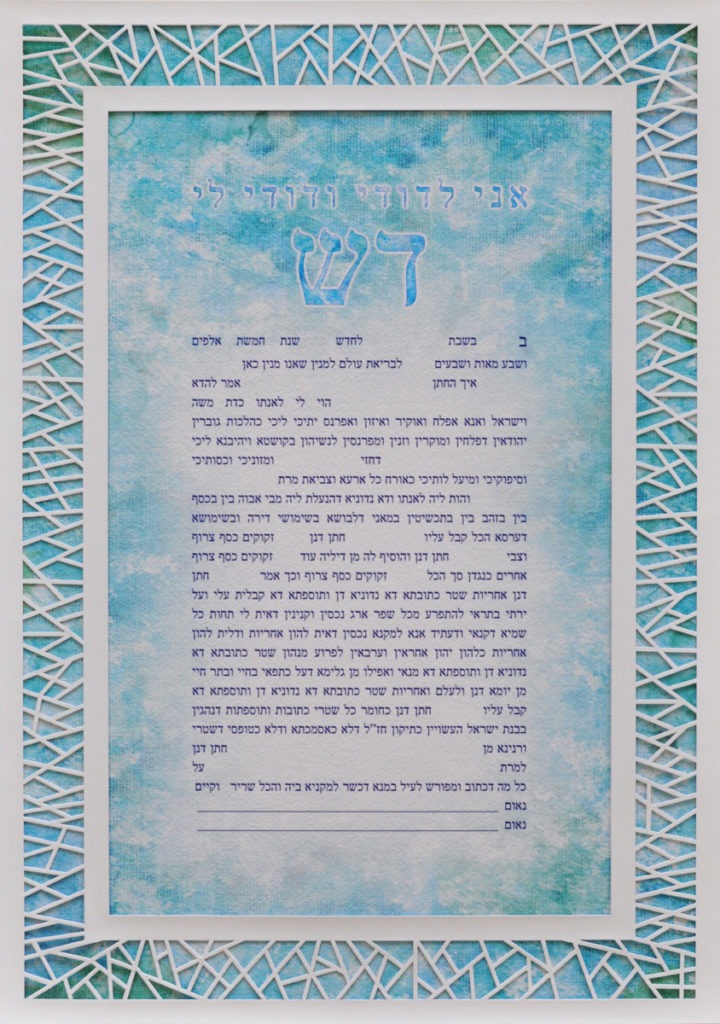 Crowning the relevance of water to this love story (with the couple living in Sydney, a city besides the water), water colour washed brushed strokes and water washed painted applications give visual expression to this motif of life, nourishment and vitality.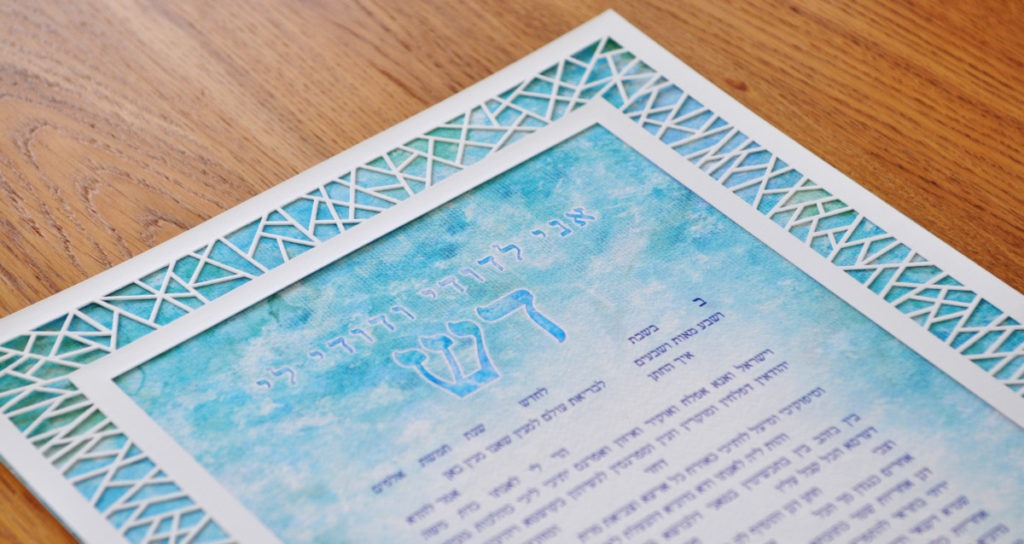 As an Oceanic themed celebration, this Ketubah visually and conceptually relates to the setting and scenery of the wedding ceremony itself which was held in a costal location.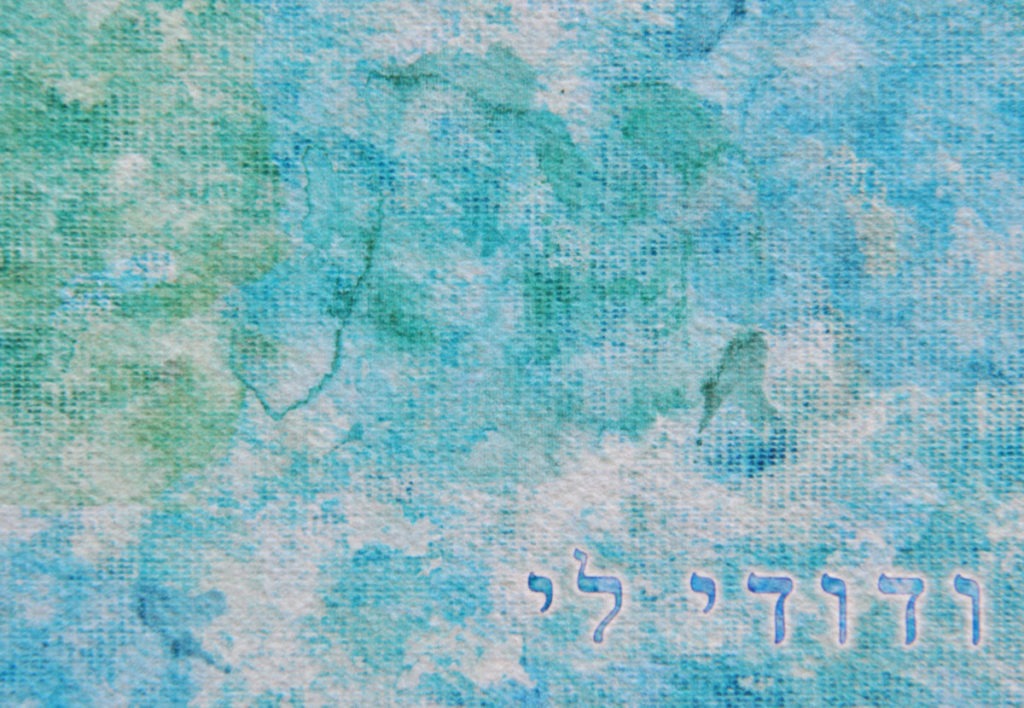 The Ketubah sings of a colour palette of soft sky blues, aqua, turquoise, olive and eucalyptus green. The green here gestures nature and the Australian bushland that surrounds the wedding venue location.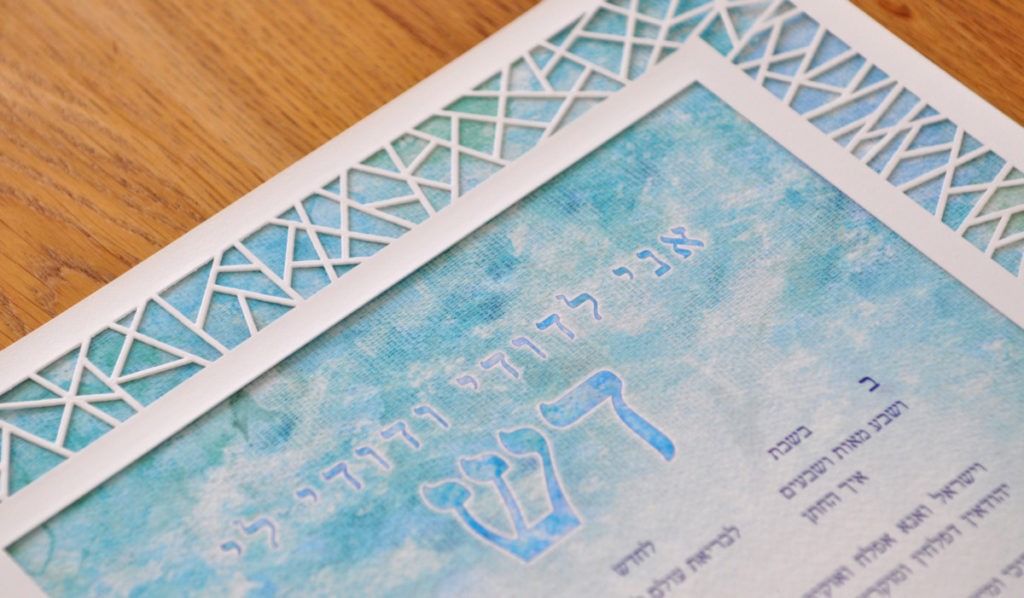 Finding this synthesis between green and blue becomes a metaphor of the harmony of dualities; man and woman, land and sea.  This Bespoke Ketubah is overlaid with a faint layer of linen which expands over the surface like a veil, echoing a bridal quality. The linen here gives a soft organic quality to the artwork.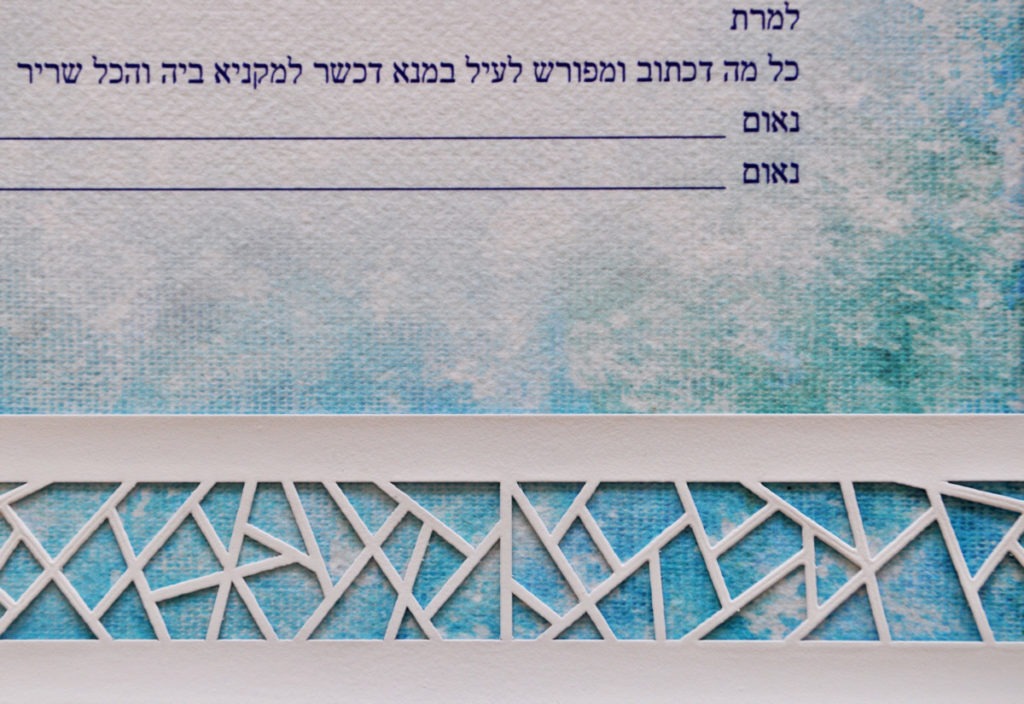 The Ketubah is paired with an intricate laser cut frame which frames the artwork and in doing so, silhouettes its edges to create geometric intersections. The resulting synergy of this lattice and watercolour beneath yields a Ketubah outcome that is both modern and classical, enabling the Ketubah to be a bridge between old traditions and new practices.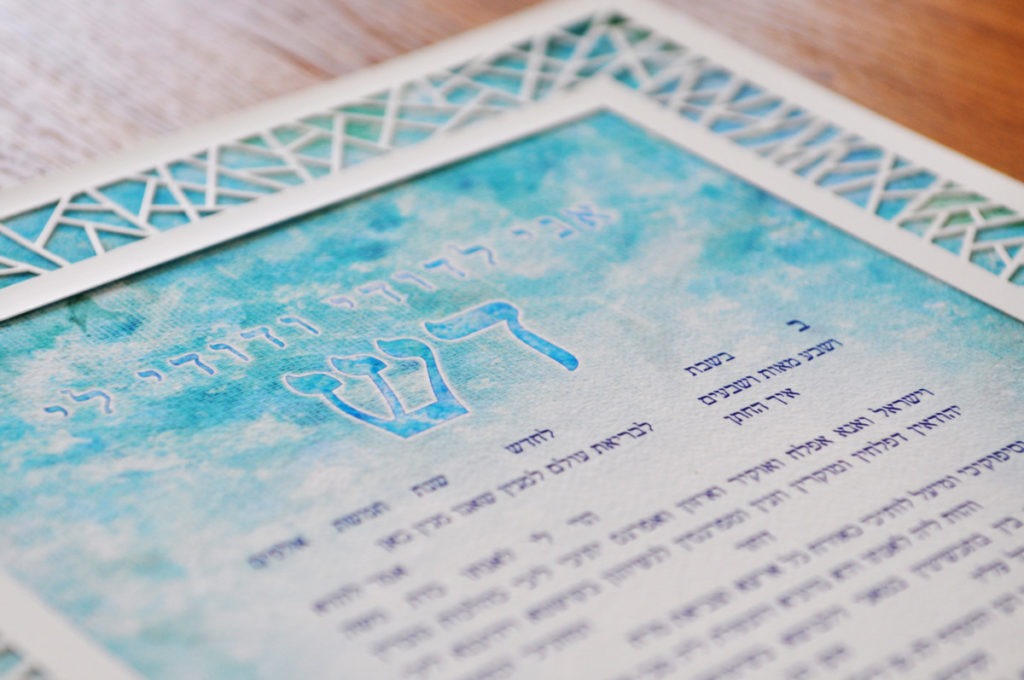 The hymn "אני לדודי ודודי לי – I am my Beloved's and my Beloved is mine" (Song of Songs – Shir HaShirim 6:3), a romantic declaration written by King Solomon to express the affinity between husband and wife floats beneath the couple's initials.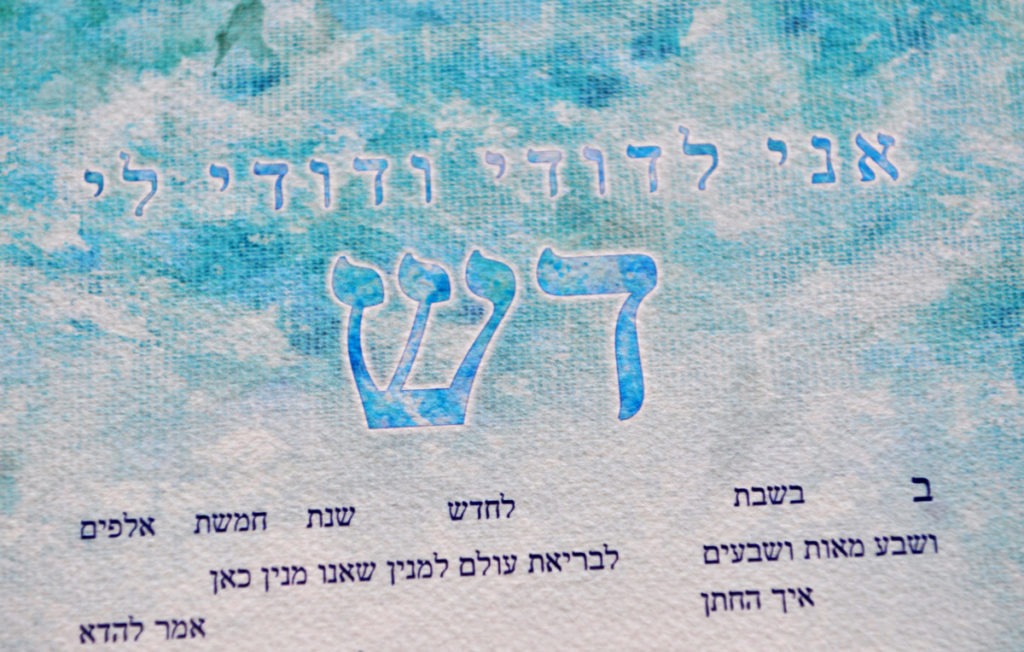 This psalm evokes the intrinsic commitment, care and responsibility mutually undertaken by husband and wife in their journey through life's waters.  The painting of the couples' initials and the Psalm in a water colour washes visually iterates the textures and ideas of water which the background evokes.