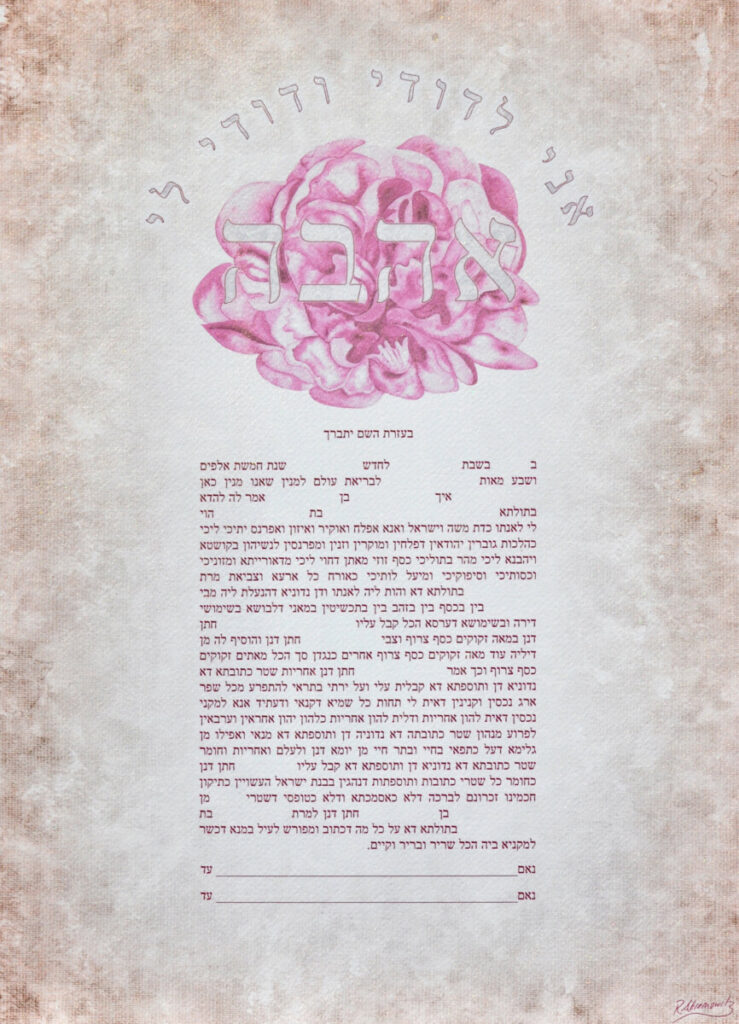 This Floating Floral Predesigned Ketubah crowns a detailed, intricate and unfurling peony floating above the text.
This visual harvest invites associations of blossoming, nature and beauty, whilst the flora floats on a material underlay of water colour washed dusty pink stained linen.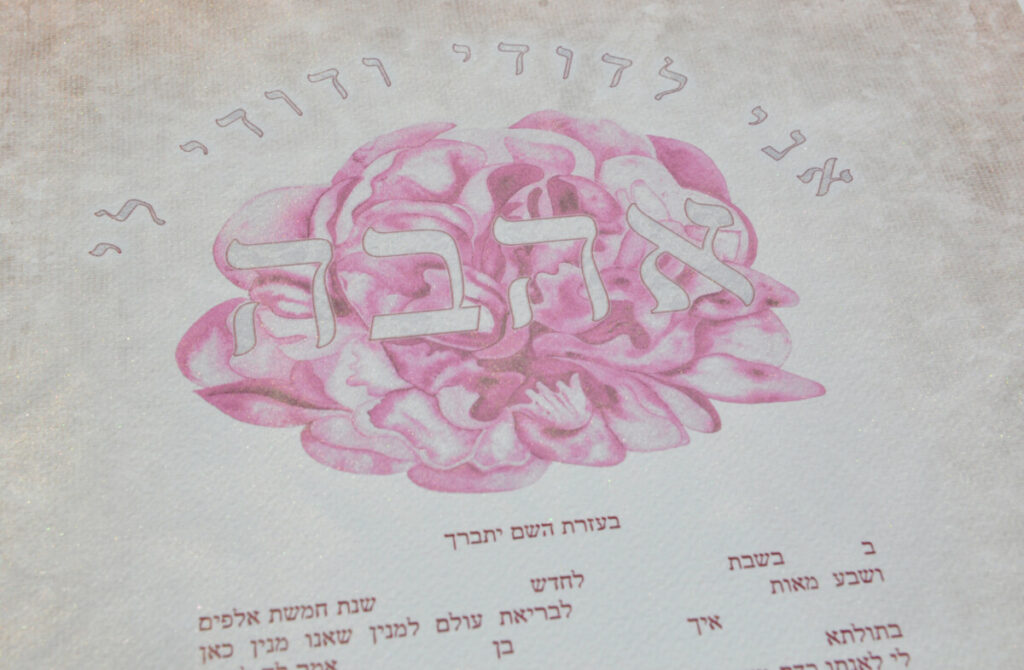 Headlining the Ketubah and running across the flower is the Hebrew word "אהבה / Ahava " translating as Love.  It features a lace texture (outlined with soft magenta glows that match the colour of the text). However this can be substituted for the initials of the couple or any other word of significance.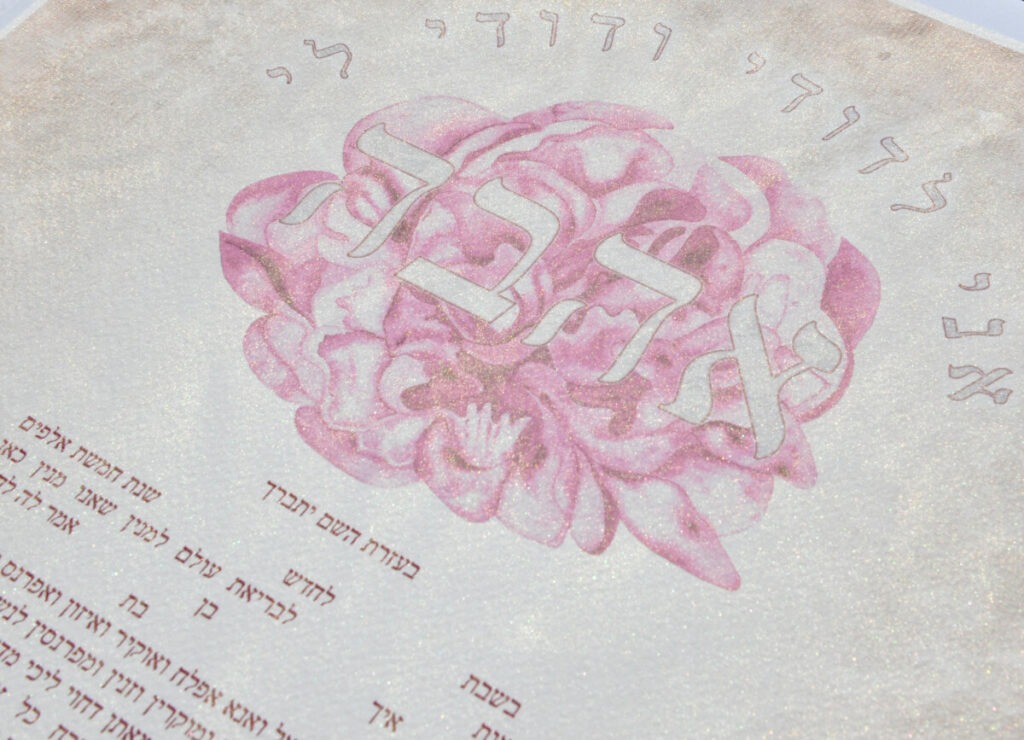 The gentle pastel pink colour palette of the piece is complemented by, and rendered through detailed and intricate brush work of the petals and the choreography between these dancing and awakening forms.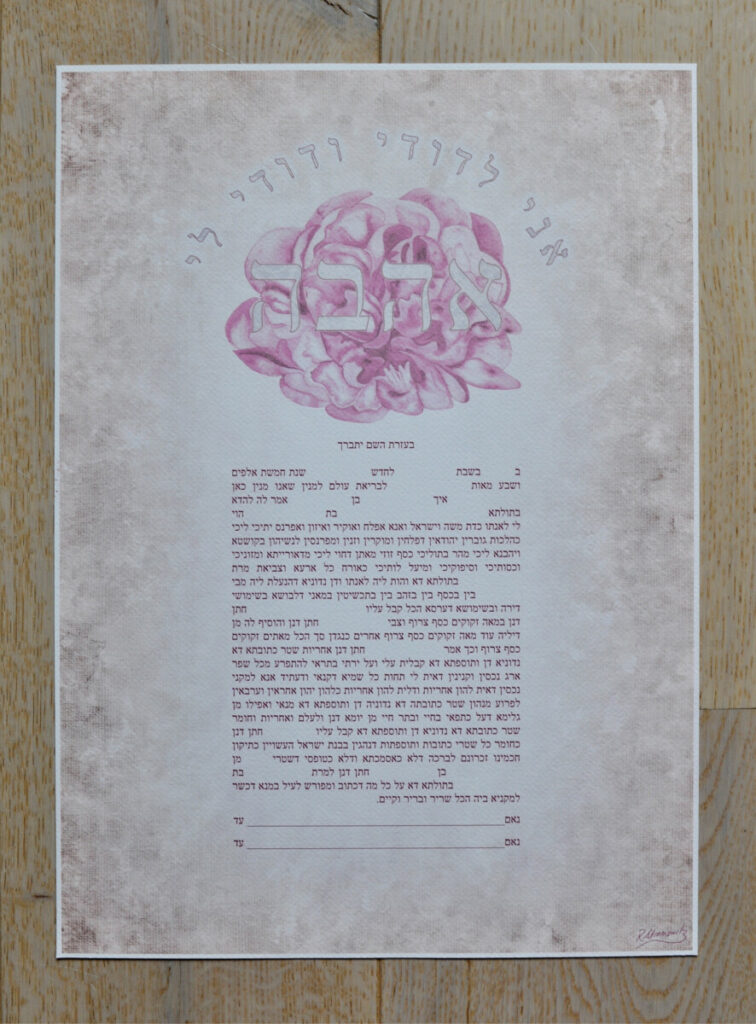 Please also note, with this Ketubah there are a few other composition options available with the signature flower scaled, arranged and cropped into different designs.  I'd love to chat if you have any other ideas or want to use this as inspiration.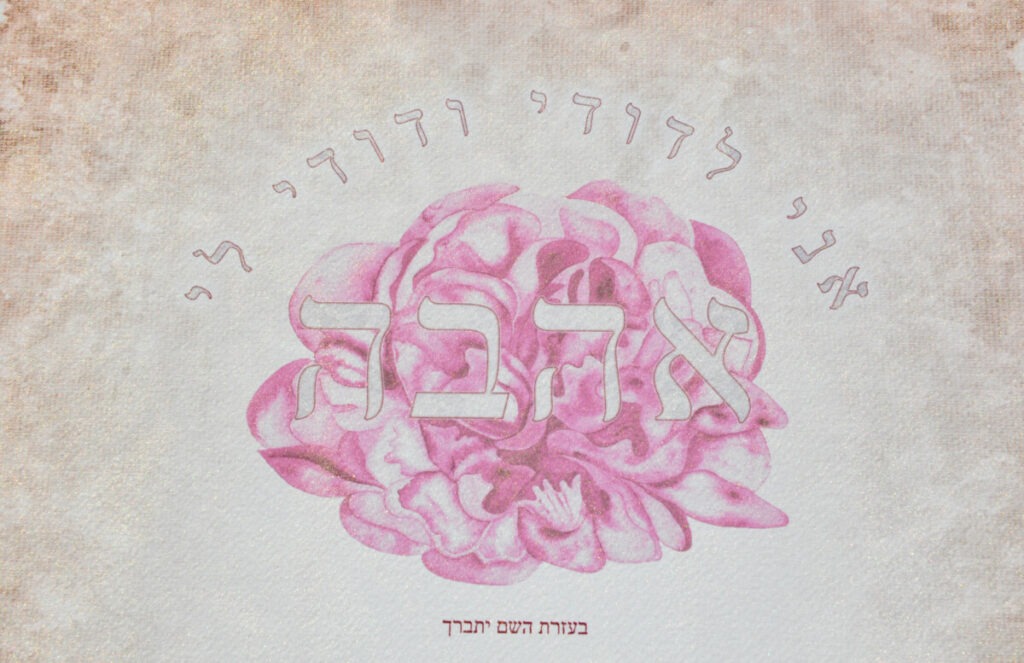 The hymn "אני לדוד ודודי ליי " translating as " I am my Beloved's and my Beloved is mine" is the most celebrated sentence from Shir HaShirim (Song of Songs 6:3), written by King Solomon as a romantic declaration between husband and wife.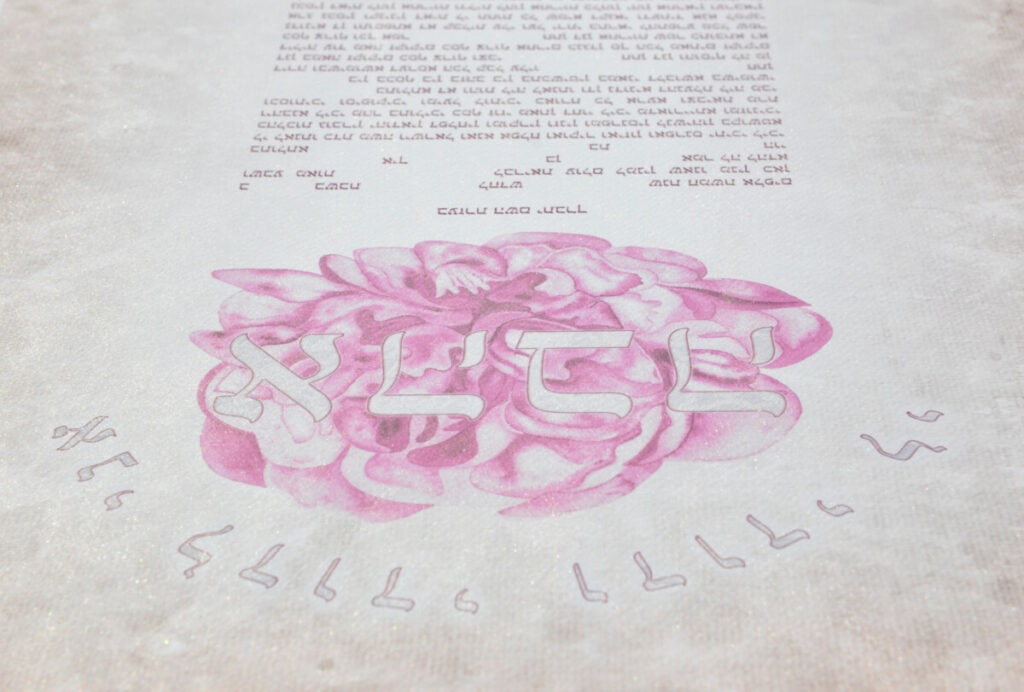 Wrapping around the flower, it echoes the shape of an enclosure to foreshadow the future home that will be created by the union of the two marrying souls becoming one. Furthermore this psalm evokes the intrinsic commitment, care and responsibility mutually undertaken by soul mates' in their journey through life's garden.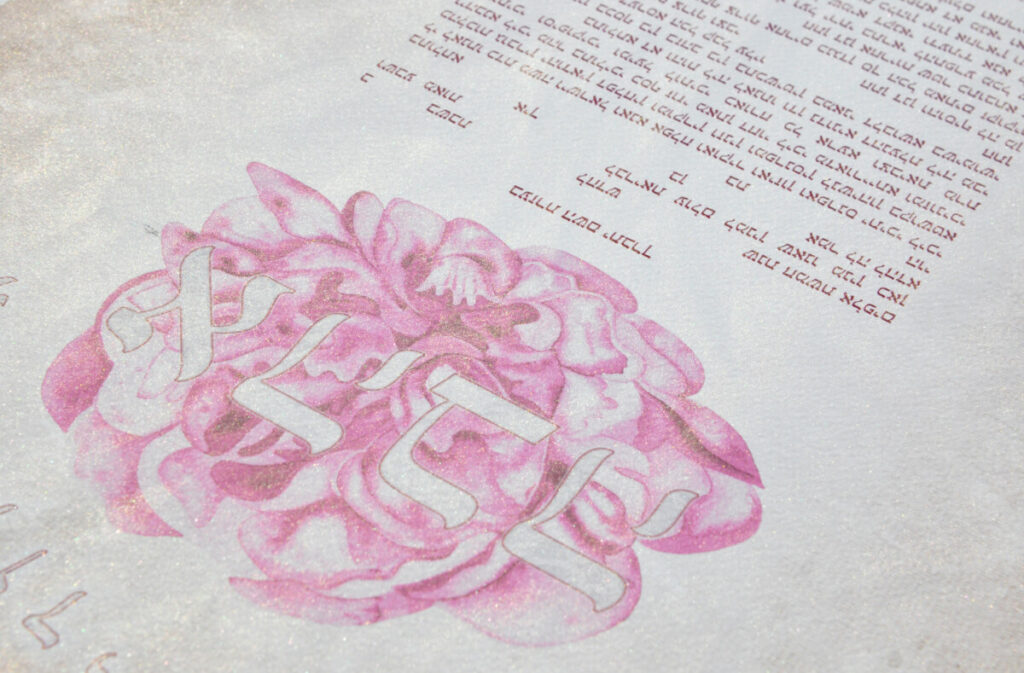 For an iridescent dimension to the work, giving it that extra 'razzle dazzle' there is the option of dusting it with rose gold power varieties. When under light, this charges the artwork with an illuminated fire.