For this commission, the couple wanted a piece that was masculine, minimal and modern.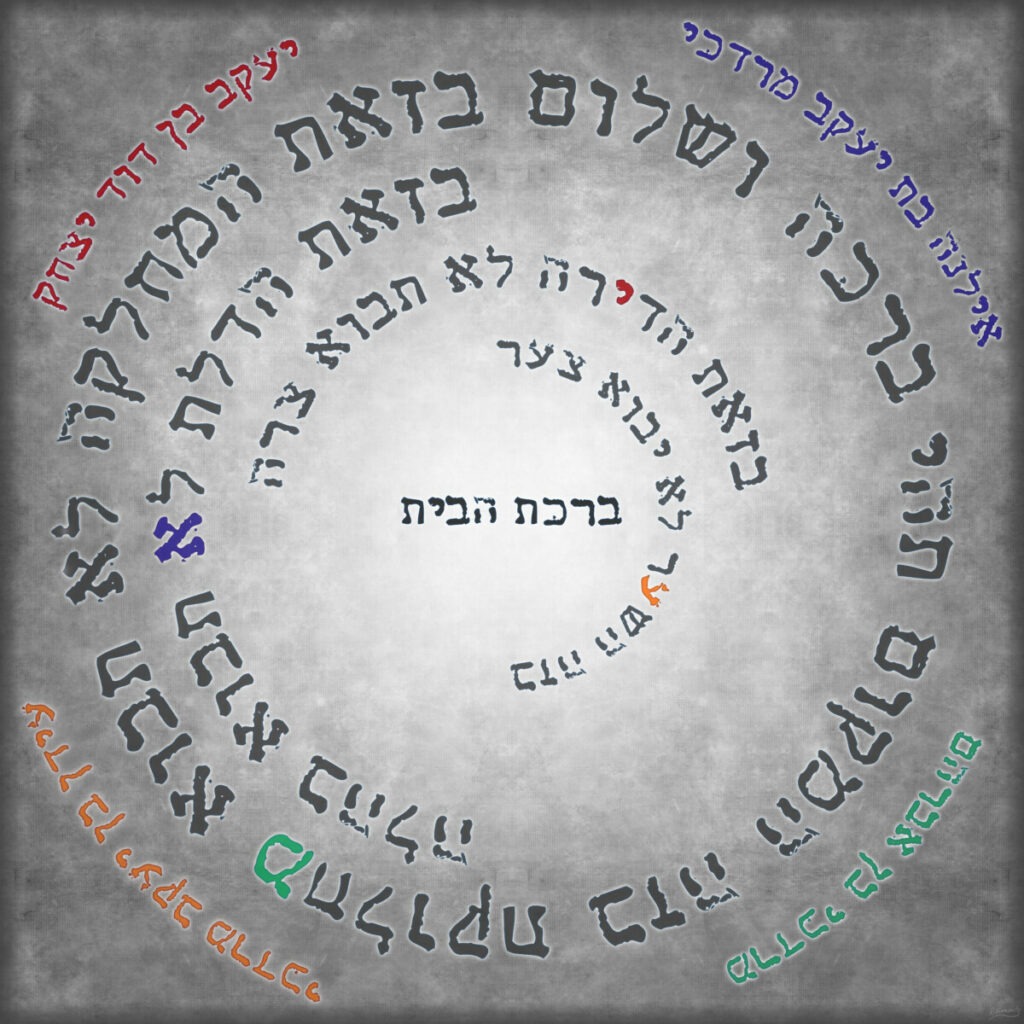 The outcome of this Birkat Habayit reimagines the Blessing for the Home, articulated through concentric rings which radiate outwards, whilst also forging a harmonious balance of form and the space between.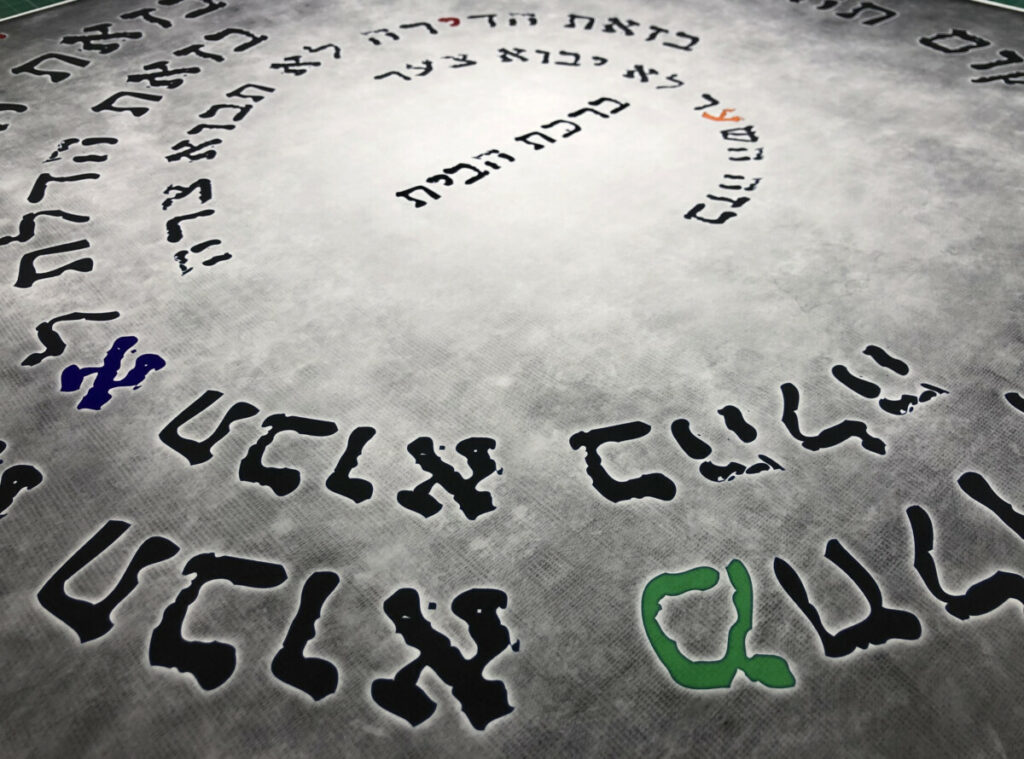 A typography that resembles hand painted characters resides on a grey water colour medley linen background.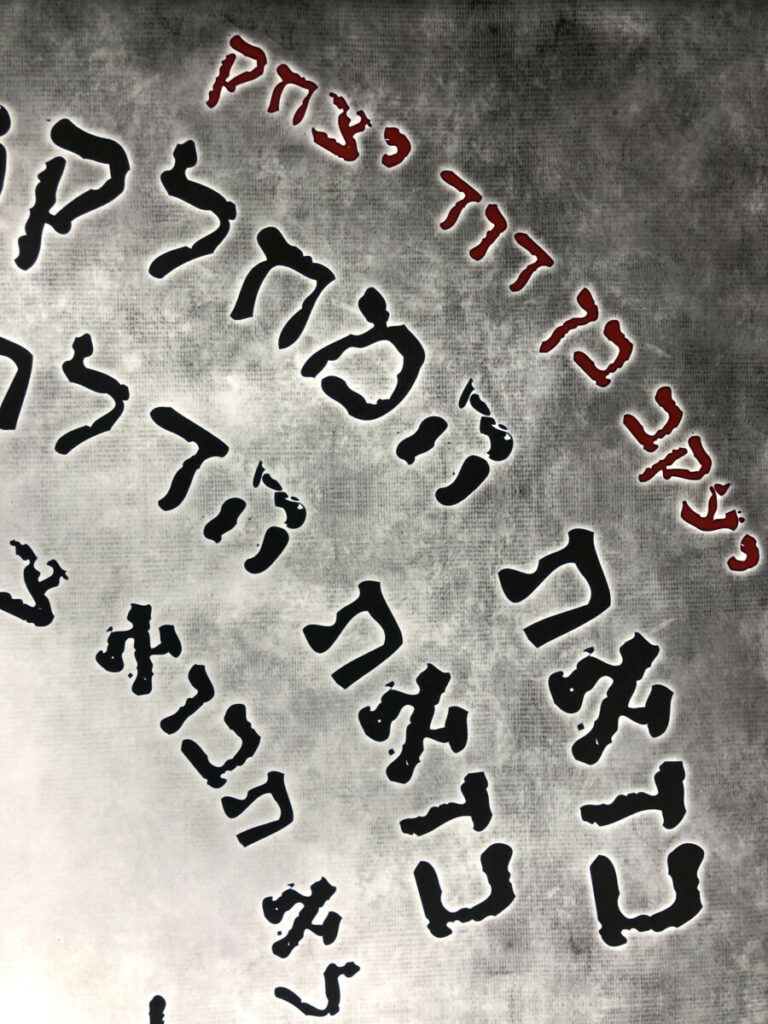 The artwork measures 72cm on each edge (4 lots of חי).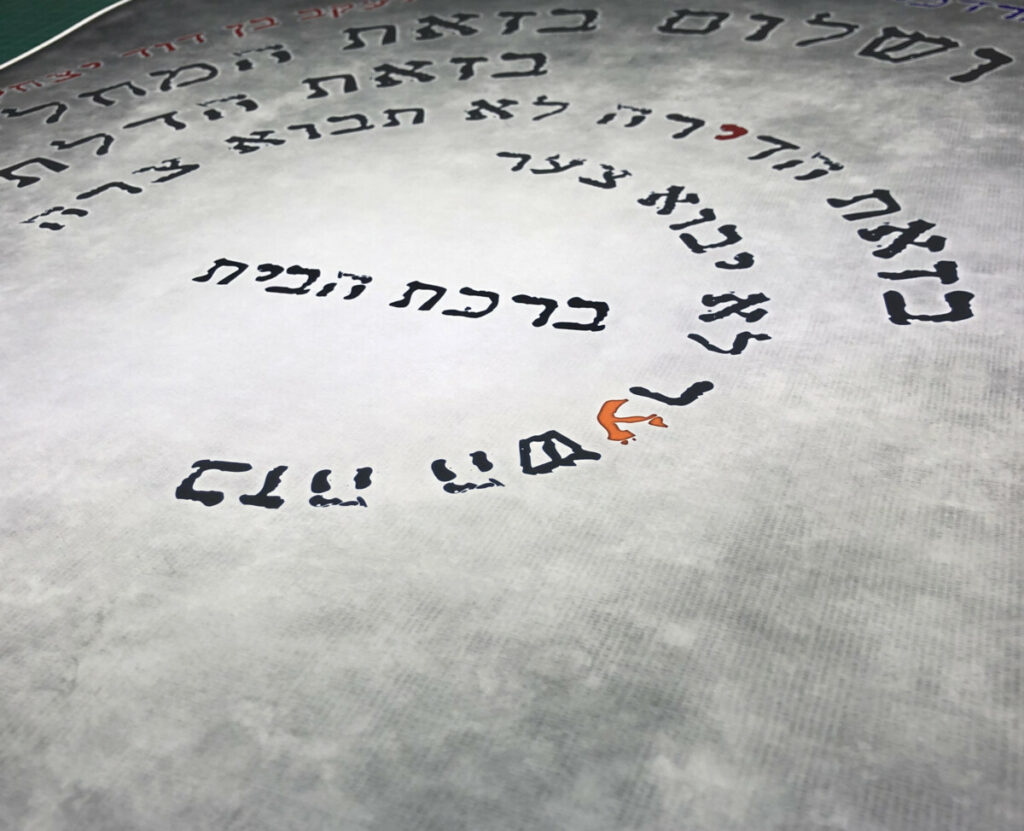 Each member of the family has their name situated in a corner, in a colour corresponding to the first letter of their name in one of the orbiting rings.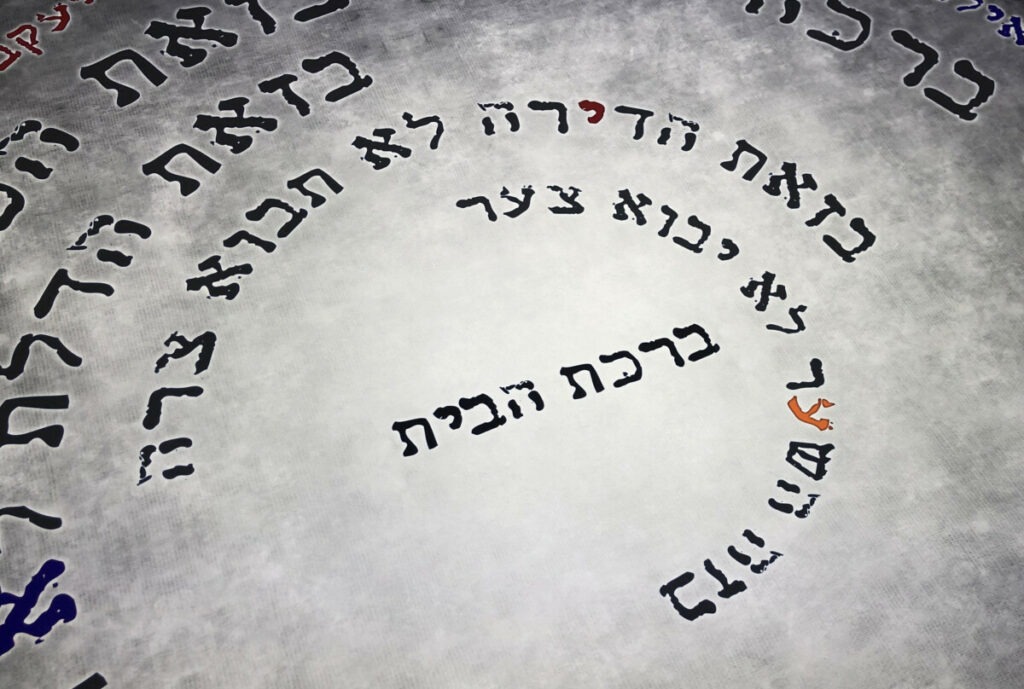 These aspects demonstrate the way in which artworks can be abstract and mysterious whilst still imbued with subtle symbolic nuances.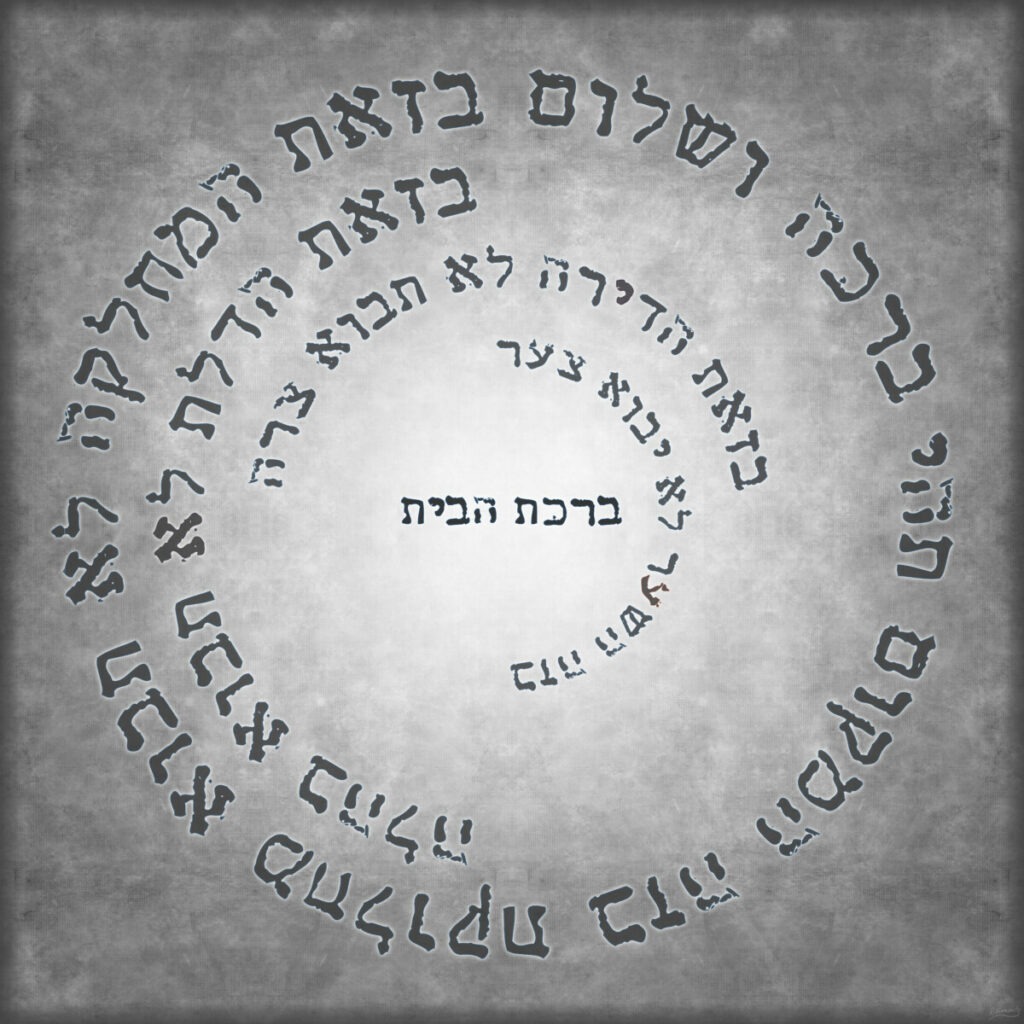 This artwork can also be ordered in different colours, and with different typographical treatments.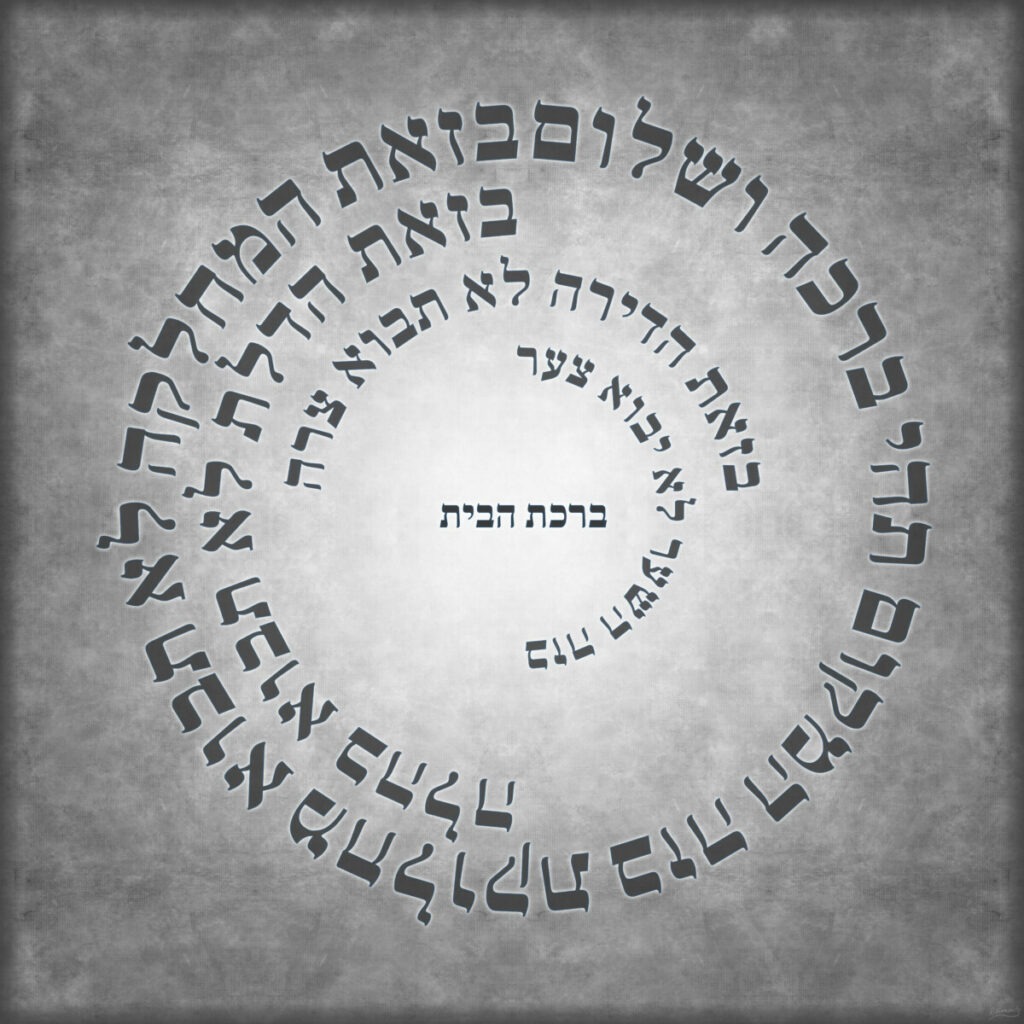 Get in touch with Ryan to discuss your vision.