"Crash Course" (2009) refers to the fatal plight of moths attracted to the magnetism of light. Moths, both insect and the Tiger Moth bomber plane, are conceived metaphorically in this artwork. The title also alludes to my crash course in the field of sculpture.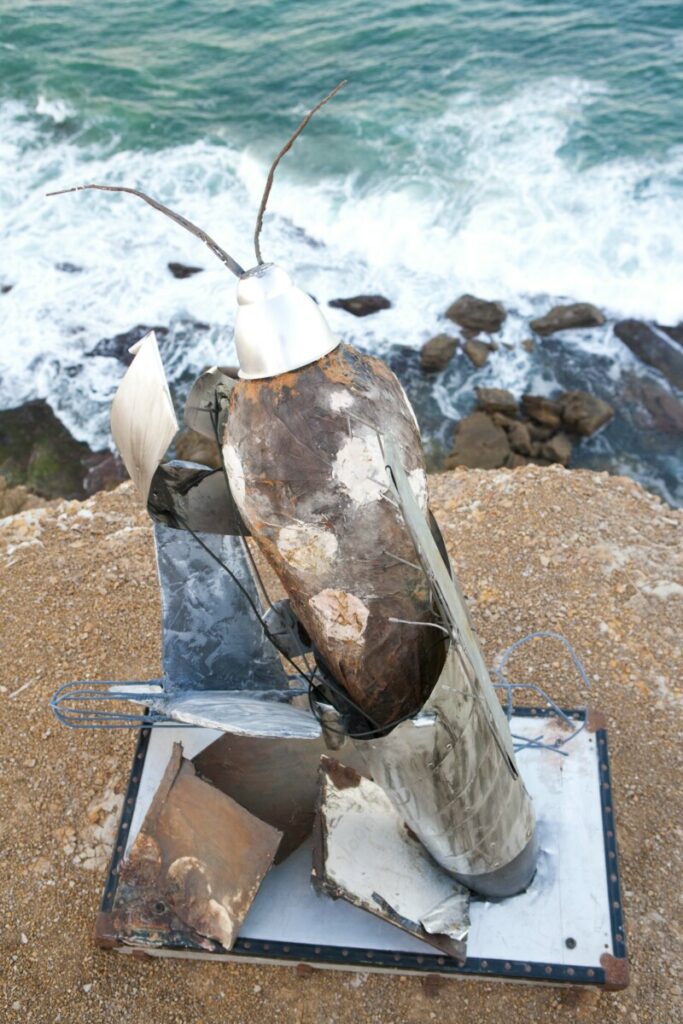 In surrender to desire and the alluring light of temptation, in an accelerated existence we either burn in the flames or metamorphose as from a chrysalis, reborn.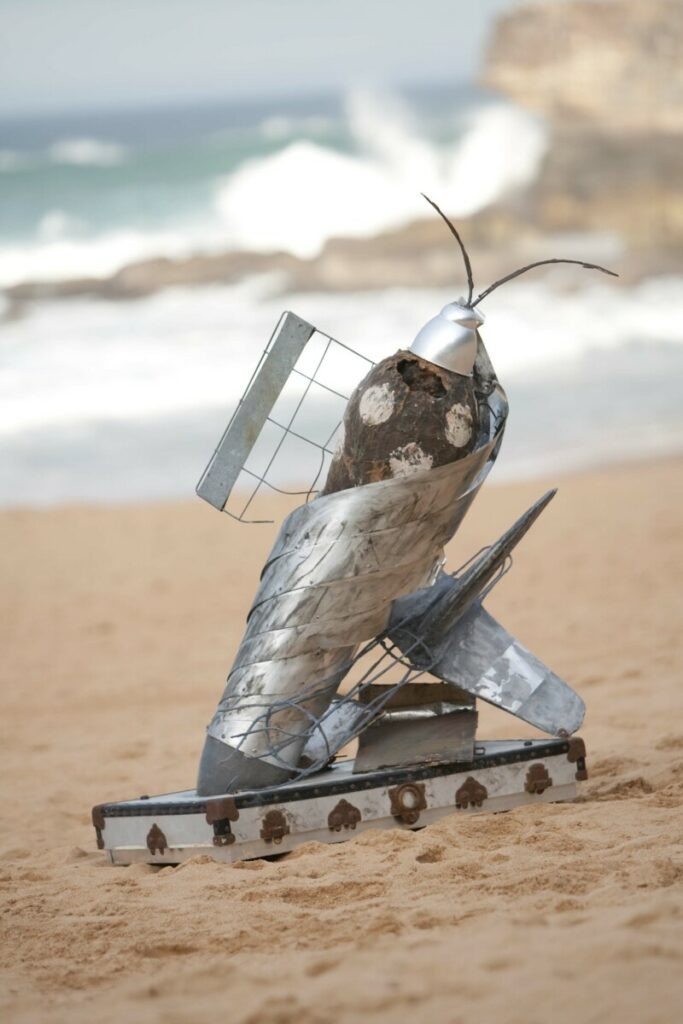 This dichotomy of capitulation and resilience is explored through the symbolic darkness conjuring themes of mortality and carnage.  However, the eventual manifestation of the perpetual struggle from within the cocoon culminates in emergence, transformation, transcendence and resurrection.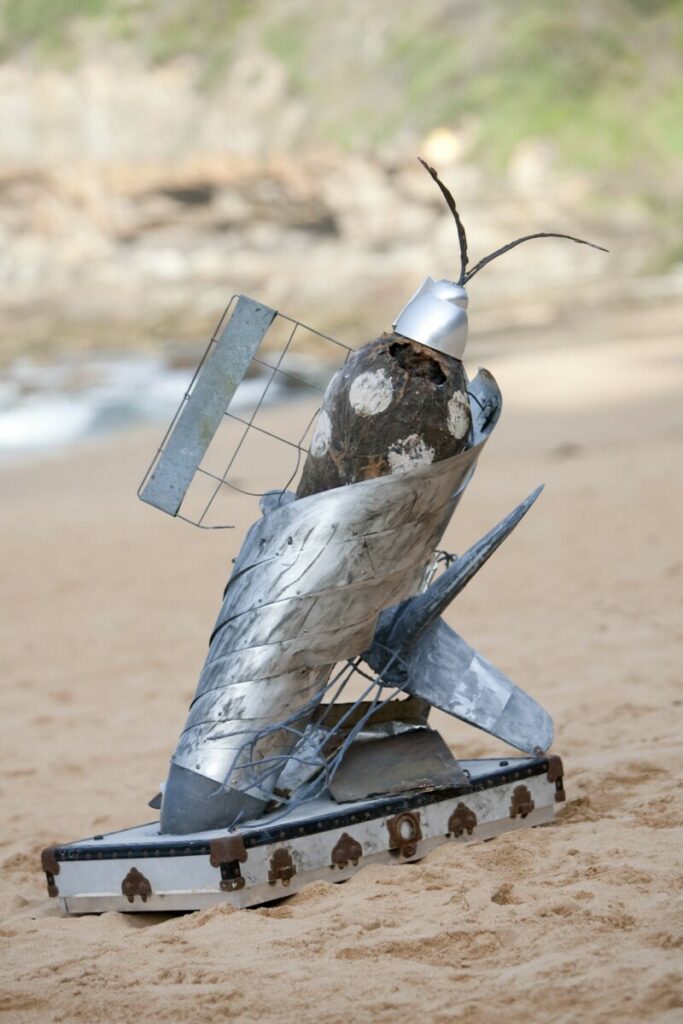 Analogous to Anselm Kiefer's oeuvre, an aesthetic of rust and ashen dust embraces notions of decay, wreckage and weight. The disturbance of burnt moths, bombs, plane crashes and tragedy casts the shadows of the Holocaust.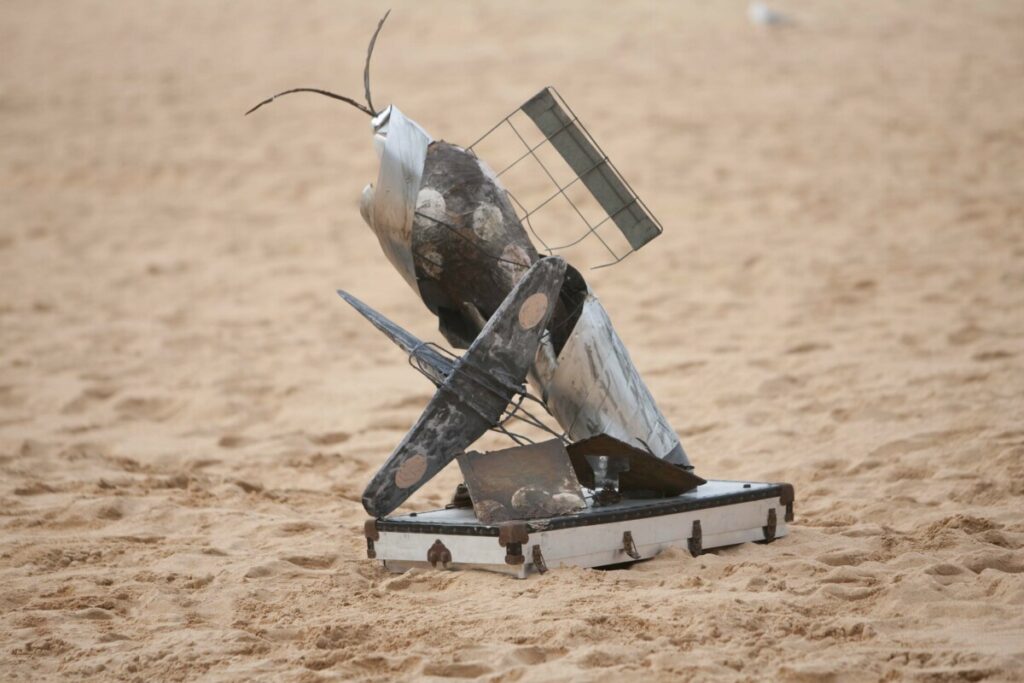 My intention is for materiality, meaning and metaphors to collide in the sculptural realm.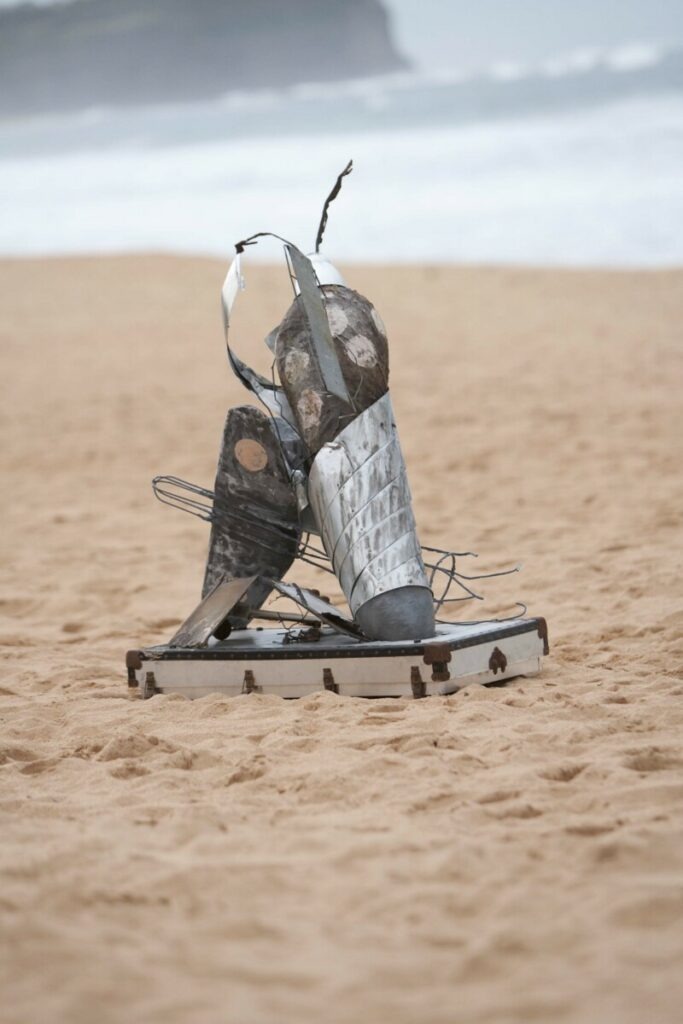 Images courtesy of Mark Zworestine