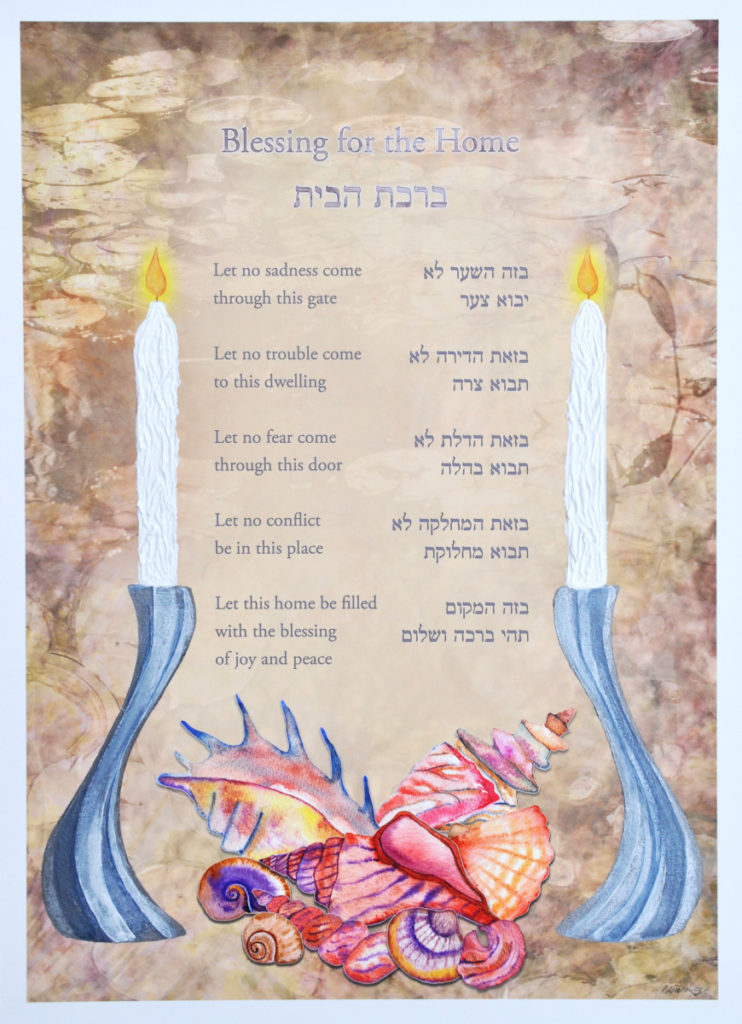 This Birkat Habayit was painted to cohere with the colour scheme and visual elements existing in the interior of this home.
A water colour still life of shells sit beneath the Blessing, which is bordered by two glowing and burning Shabbat Candles.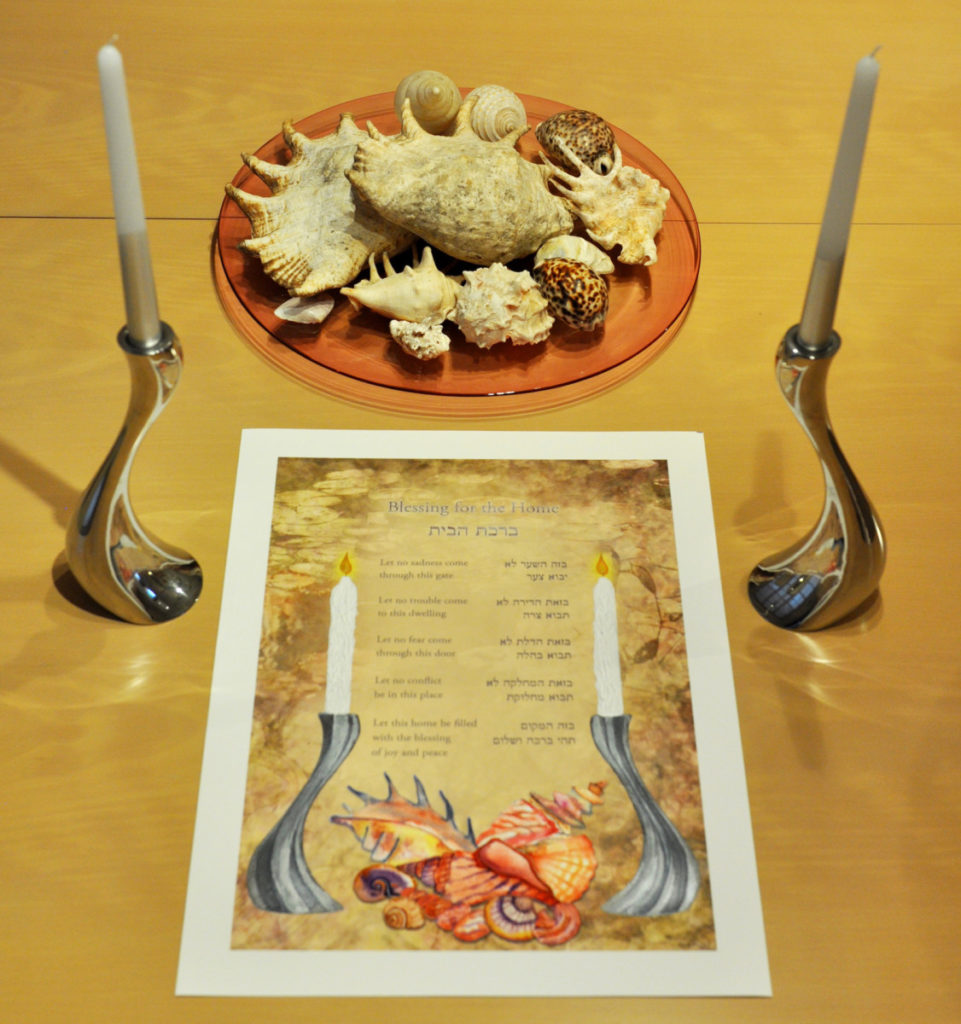 Elevating the candles are two George Jensen Cobra inspired candlesticks, which together with the shells, enable this Birkat Habayit to situate objects from the dining room table into the world of the painting itself and in doing so enable art to mirror life (and vice versa).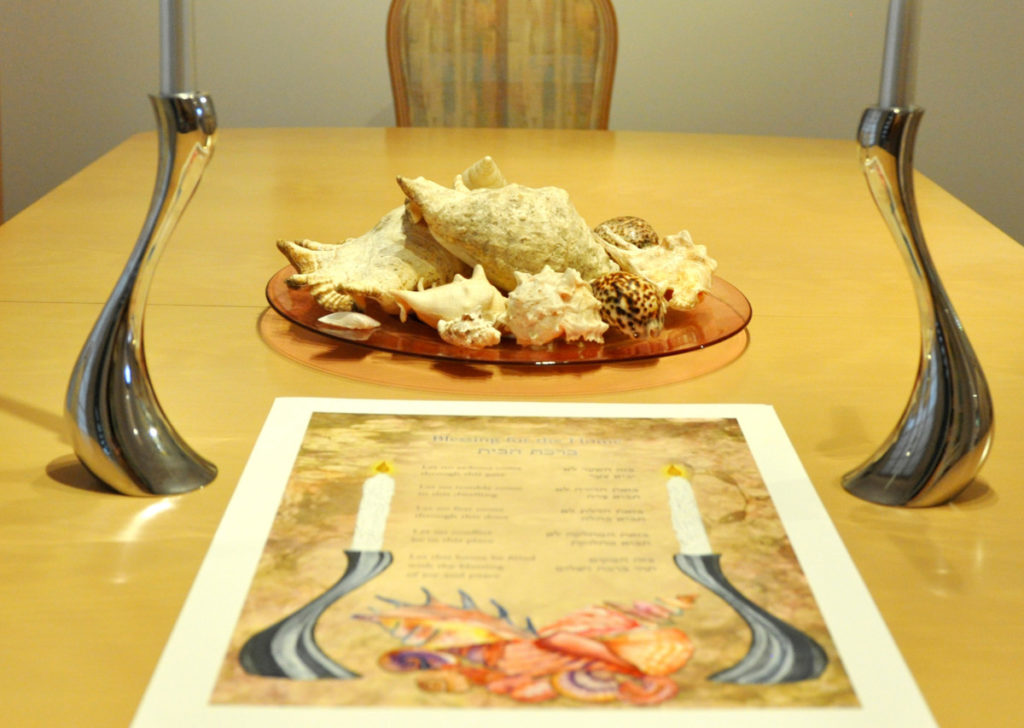 The delicate and intricate textures of the shells are contrasted with the mercurial candlesticks, which are rendered in shimmering gunmetal and fine silver metallic paints to capture the light and reflections dancing upon their surfaces.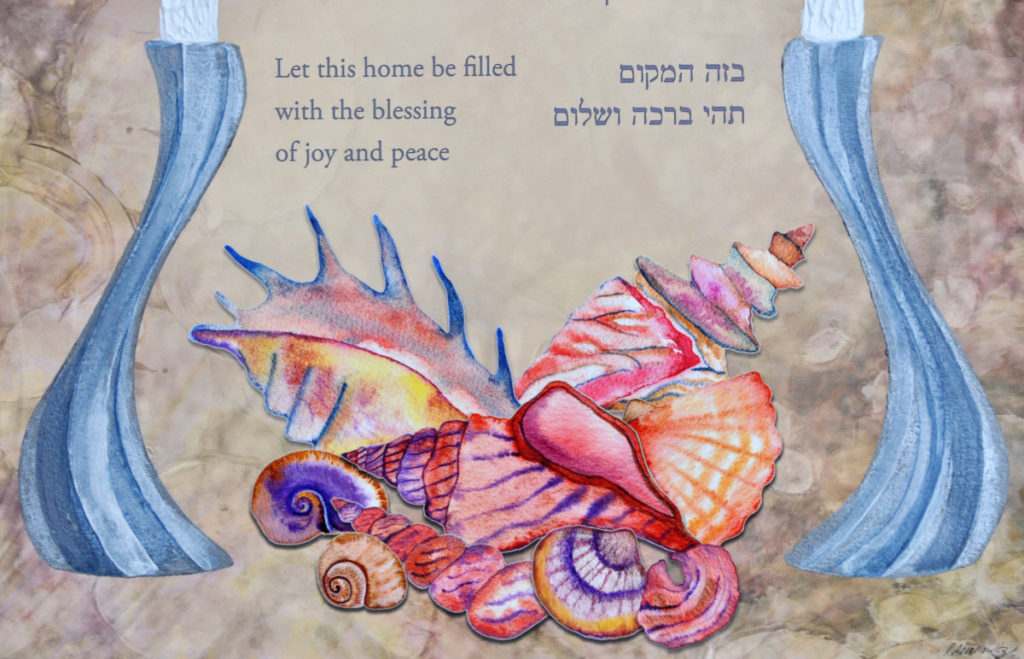 These Shabbat candles symbolise the weekly Jewish custom of lighting the candles to welcome the Shabbat Bride into the home and in doing so, commence the observation of the day of rest.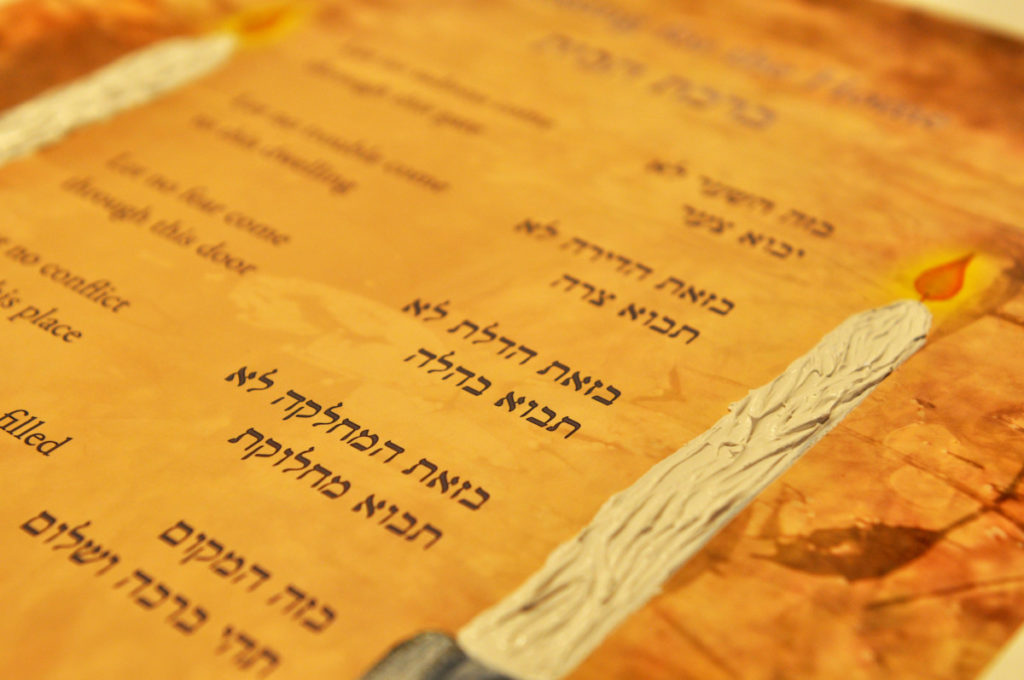 Painted with thick applications of impasto to express their waxy texture, these candles signify the traditions that have nourished and sustained Jewish life and faith.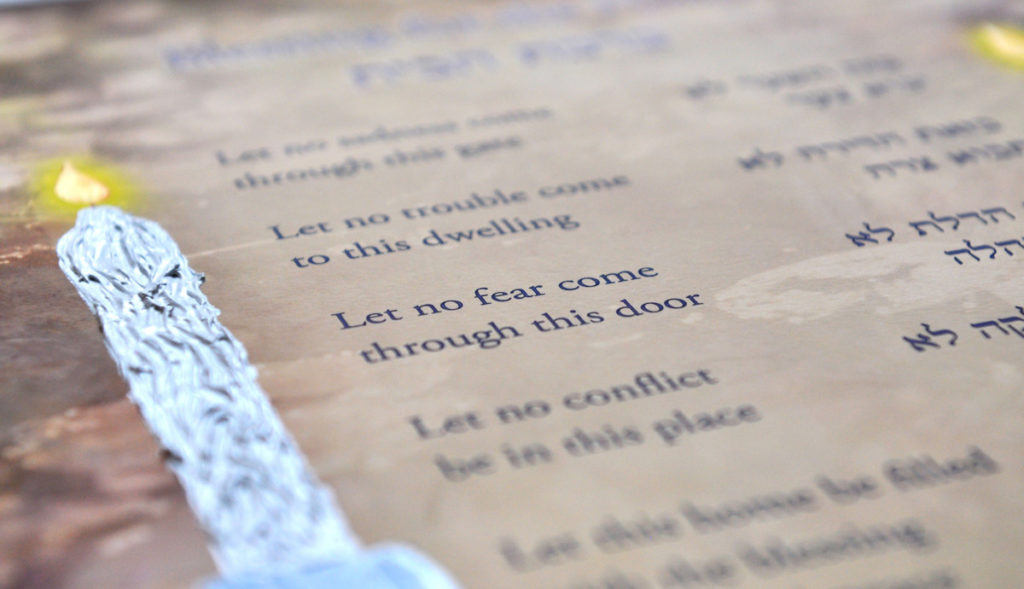 As Ahad Ha'am famously said "More than the Jewish People have kept the Sabbath, the Sabbath has kept the Jews."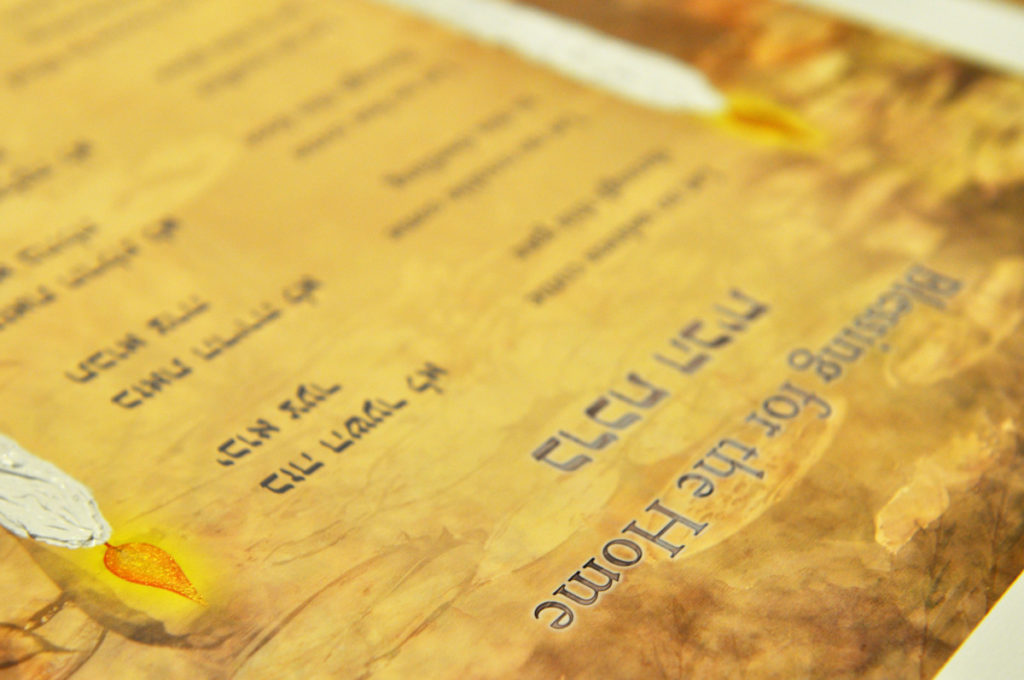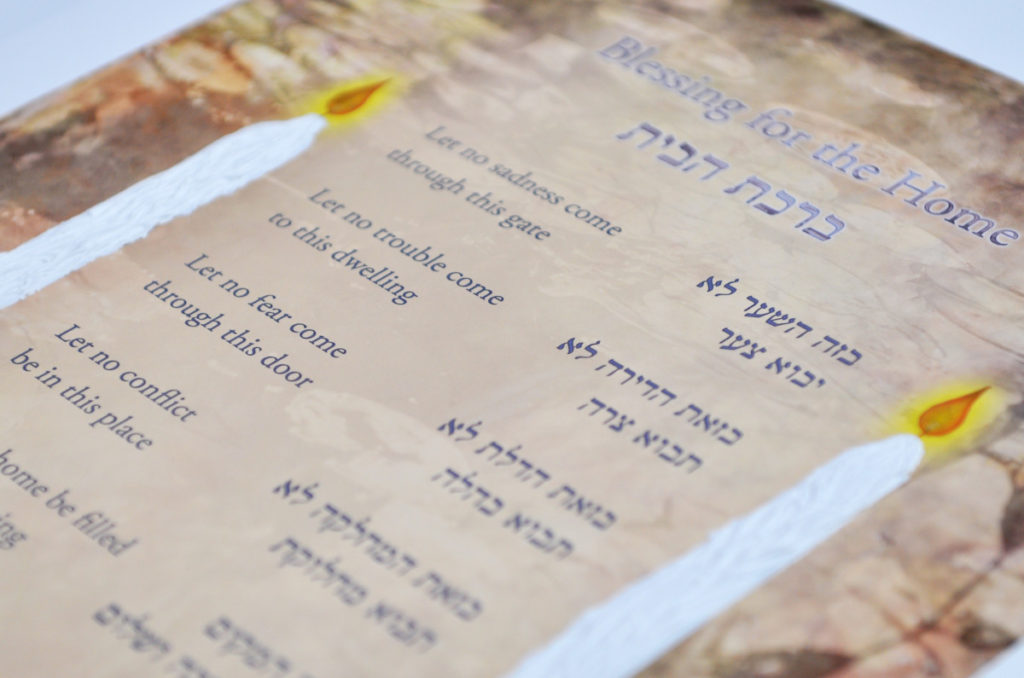 The silver and grey tones of the text pleasantly sing with the blush pinks, peaches, and dusty rose washes of the background, and sit in harmony with the accents of this home by echoing its colour scheme. In this way the composition treatment, content and colours all permit it to organically and visually marry into the home for which, like the candles, it illuminates with light and warmth.