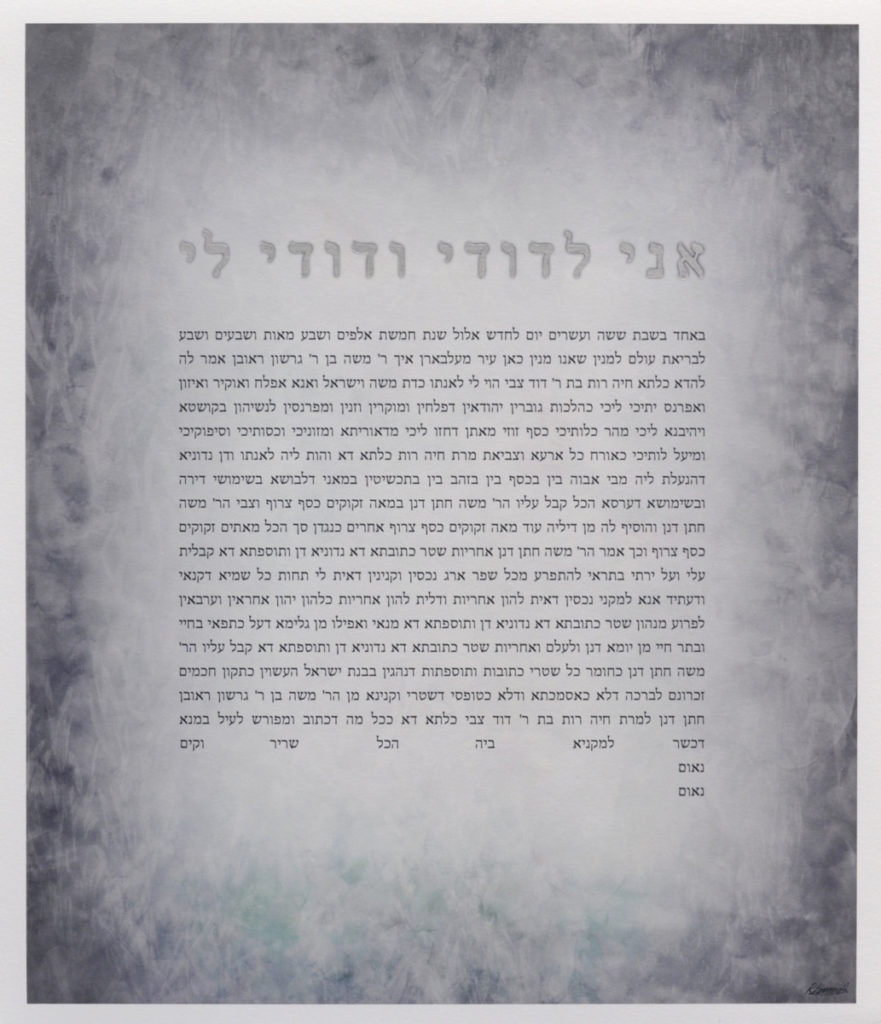 This Ketubah draws gravity and focus to a revised and renewed appreciation of those shades in the grey, teal, charcoal, white and silver family.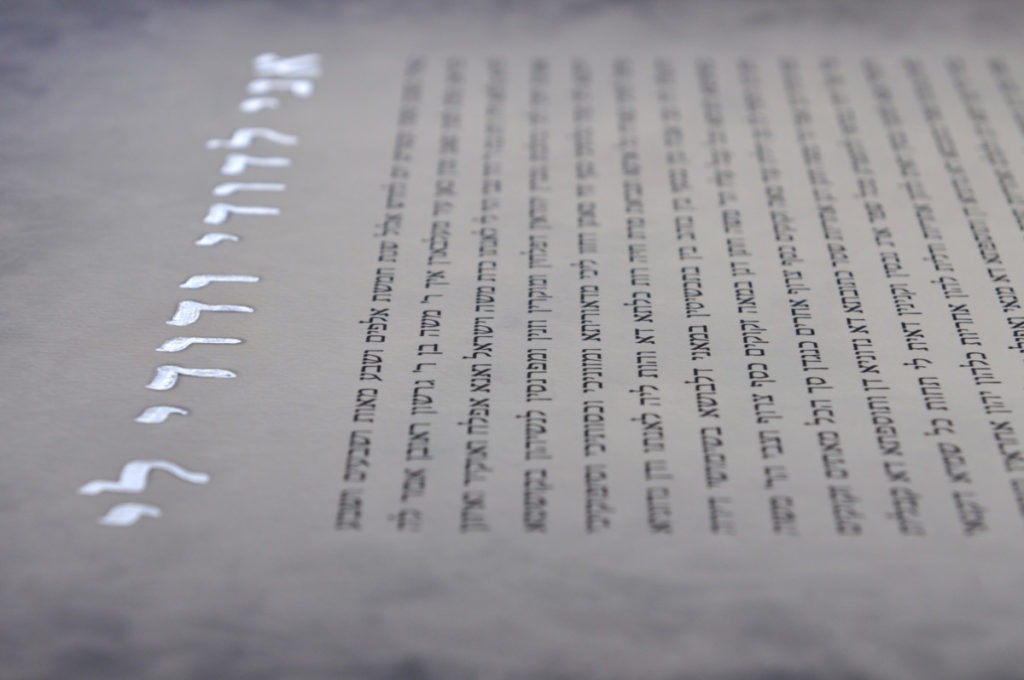 Here, a considered monochromatic palette sings with sophistication in its minimalization and considered colour selection.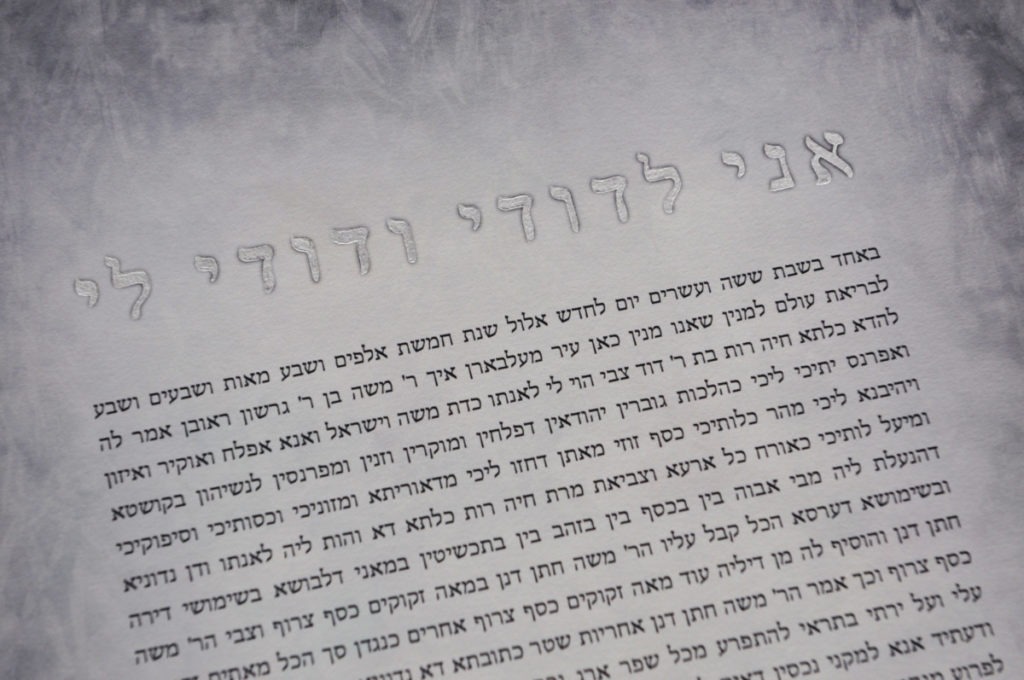 Watercolour stained washes have contributed to the soft textural and painting quality of this artwork. Concurrently, the borders are a stronger and bolder grey colour, and this slowly recedes and dissolves through a gentle gradient transition, fading into a lighter greys, softer warmer tones and then porcelain and china whites.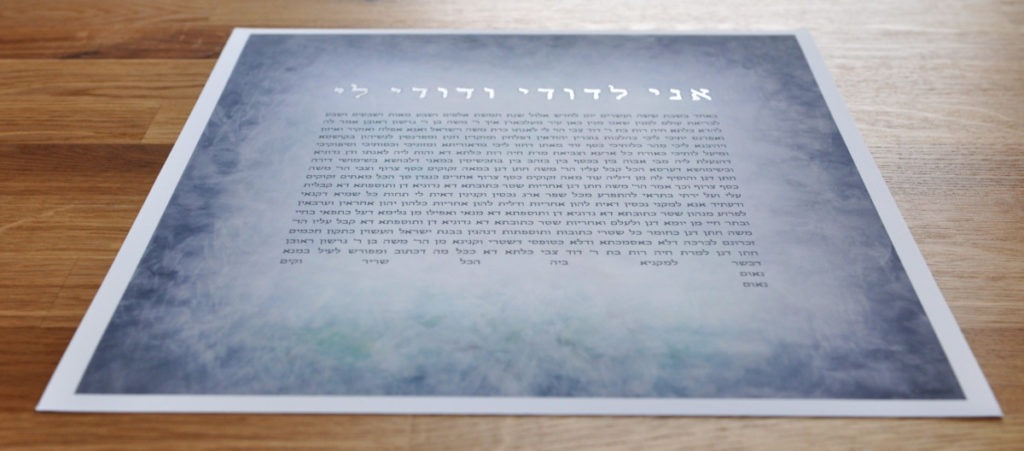 This seamless and selective composition and its' colours which together build up this artwork are a metaphor for the beauty of love.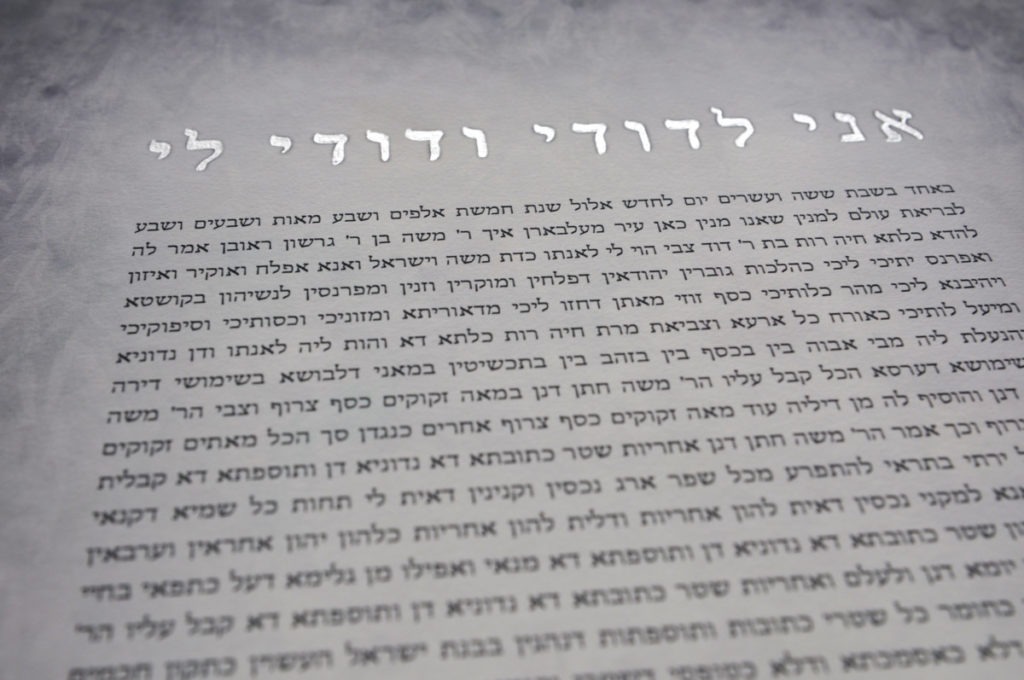 Analogous to the ways in which water colour marries the pigments of the paints to the pores of the canvas through the binding nourishment of the water medium, so too here is this Ketubah a device that recognises the institution of marriage which binds your shared passage through life.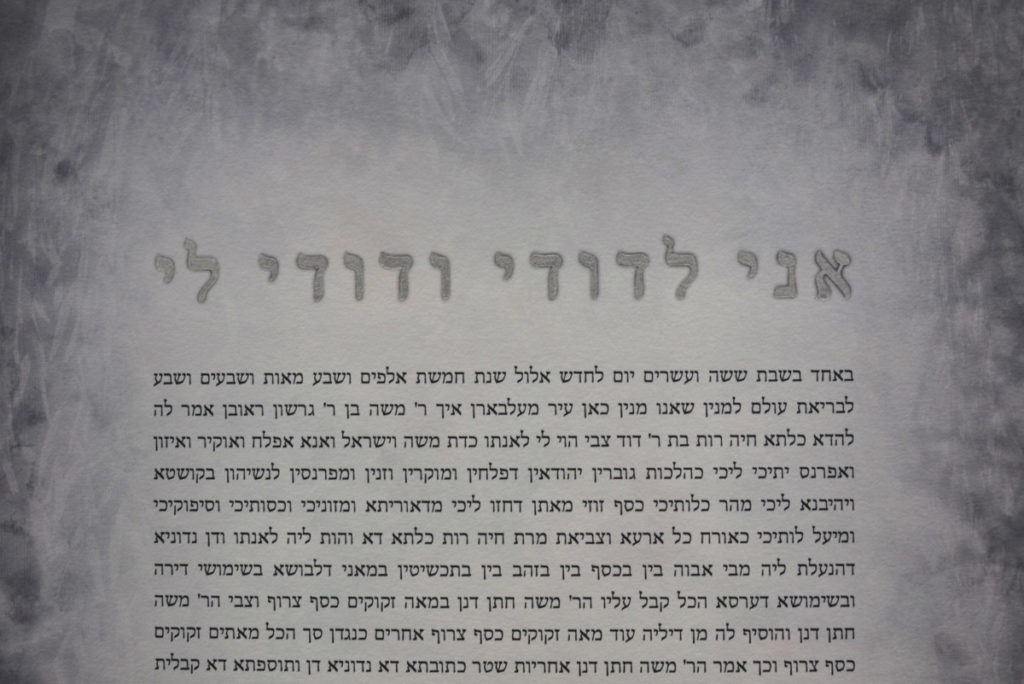 The hymn "יל ידודו ידודל ינא – I am my Beloved's and my Beloved is mine" (Song of Songs – Shir HaShirim 6:3), a romantic declaration written by King Solomon which expresses the affinity between husband and wife.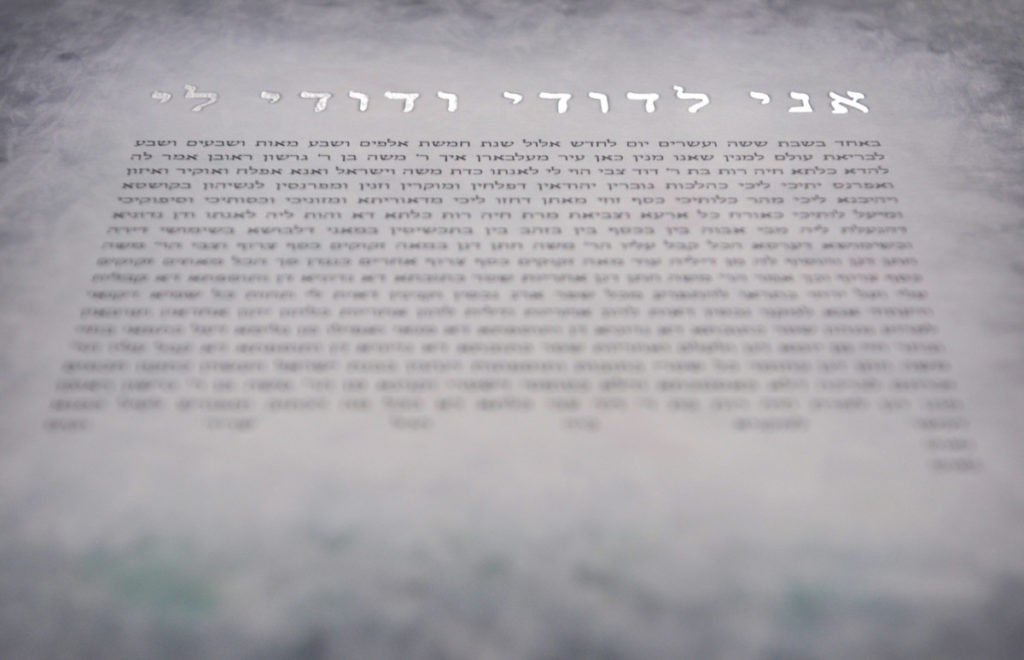 Its placement here, painted in a metallic silver which shimmers in the light of the sun and the moon reflects the intrinsic commitment, care and responsibility mutually undertaken by husband and wife in their future lives as one union.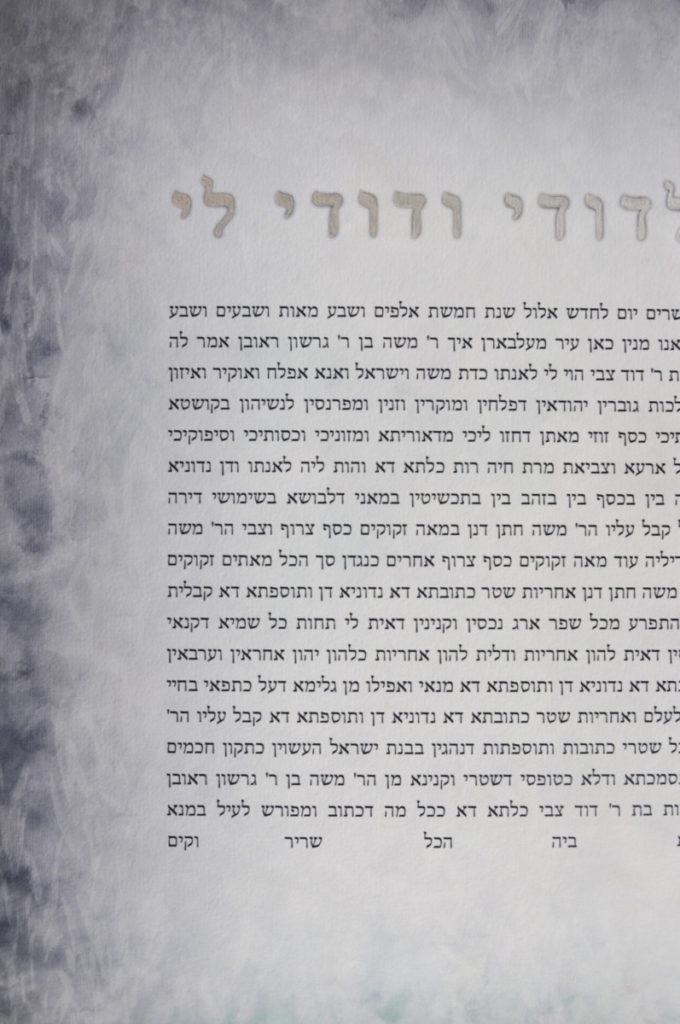 Speak to Ryan about a Ketubah in the colour palette of your dreams.