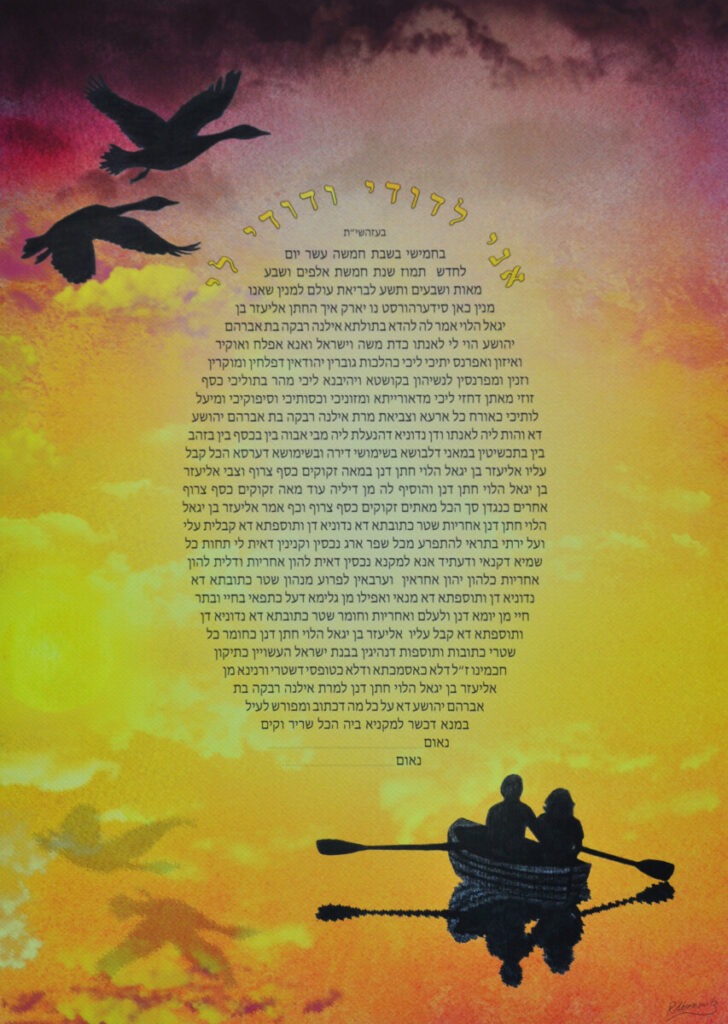 "Every great love starts with a great story…" ― Nicholas Sparks, The Notebook.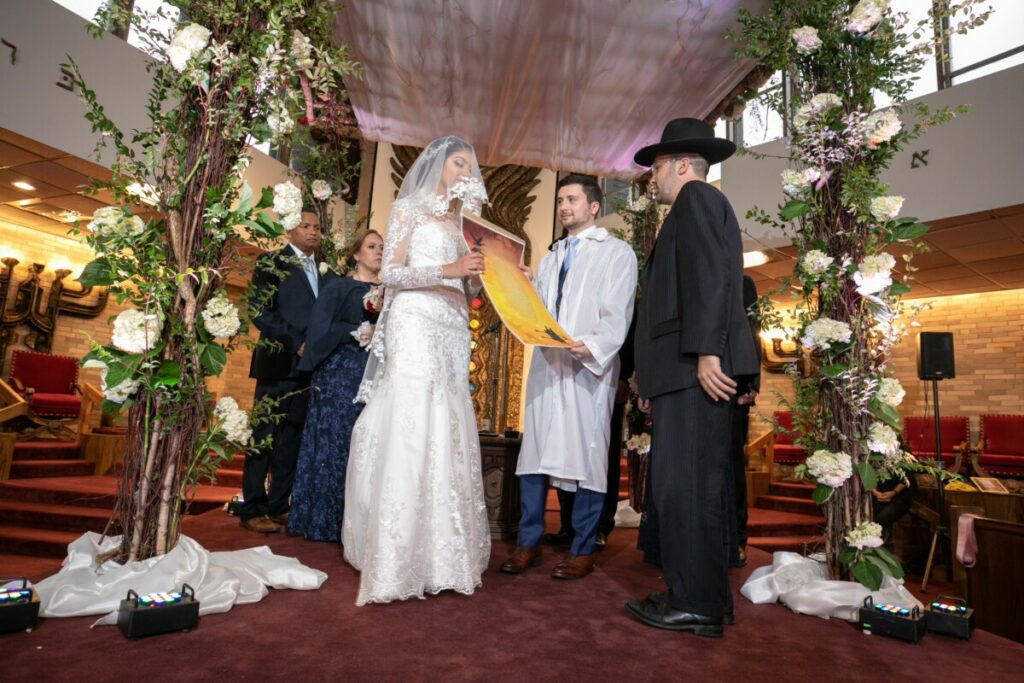 This Ketubah is inspired by the cinematic beauty of the film adaption of Nicholas Sparks's love story, 'The Notebook'.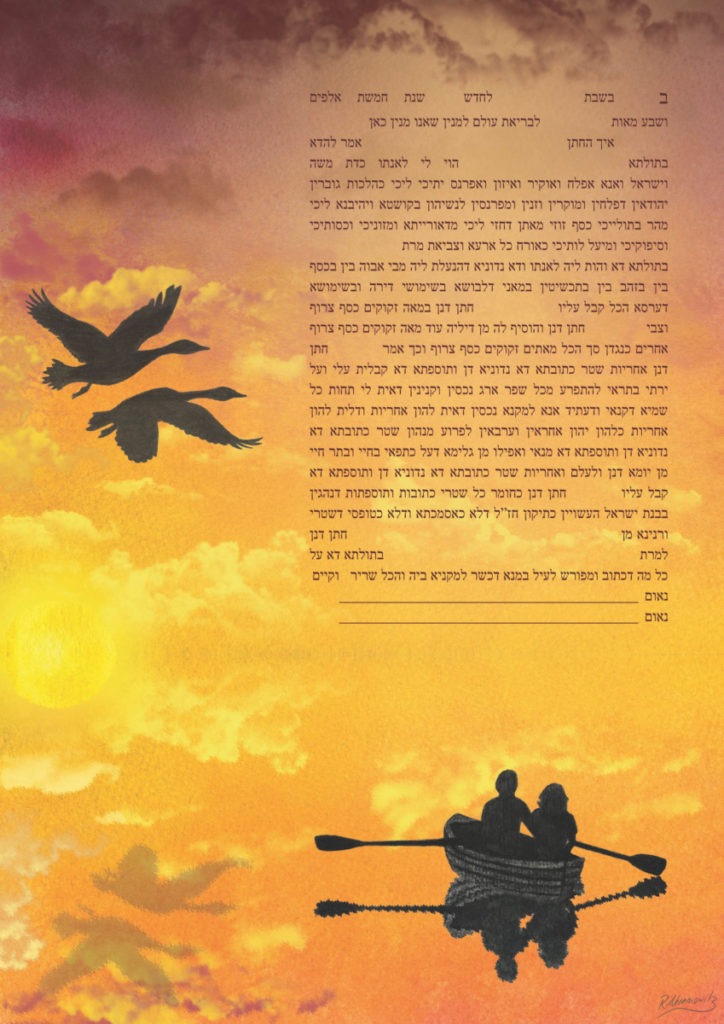 "You are, and always have been, my dream." ― Nicholas Sparks, The Notebook.
This Ketubah can be configured with an elliptical text placed in the centre, or a rectangular text block placed asymmetrically  – as above (or centred).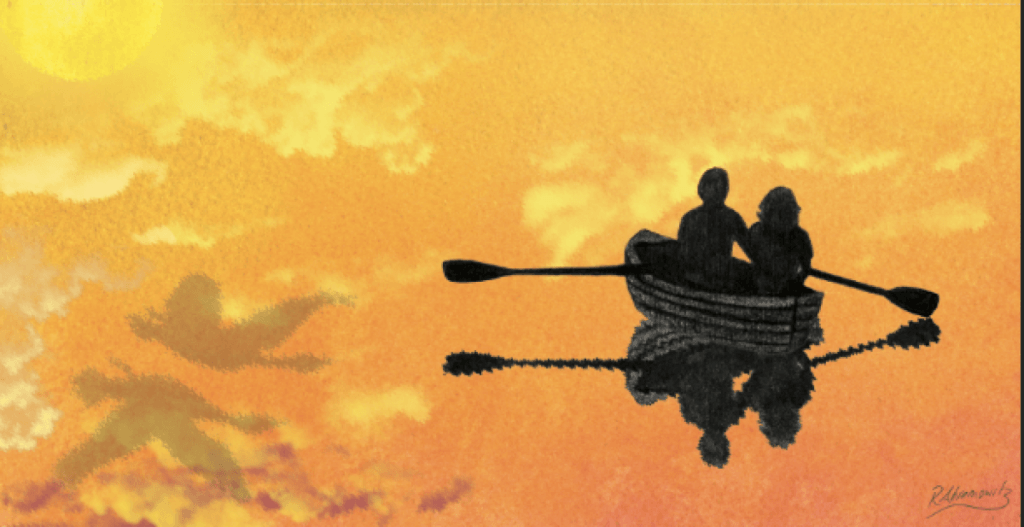 The honey of a golden sunrise seeps into the space of the canvas, where light, like love, illuminates with a passionate radiance.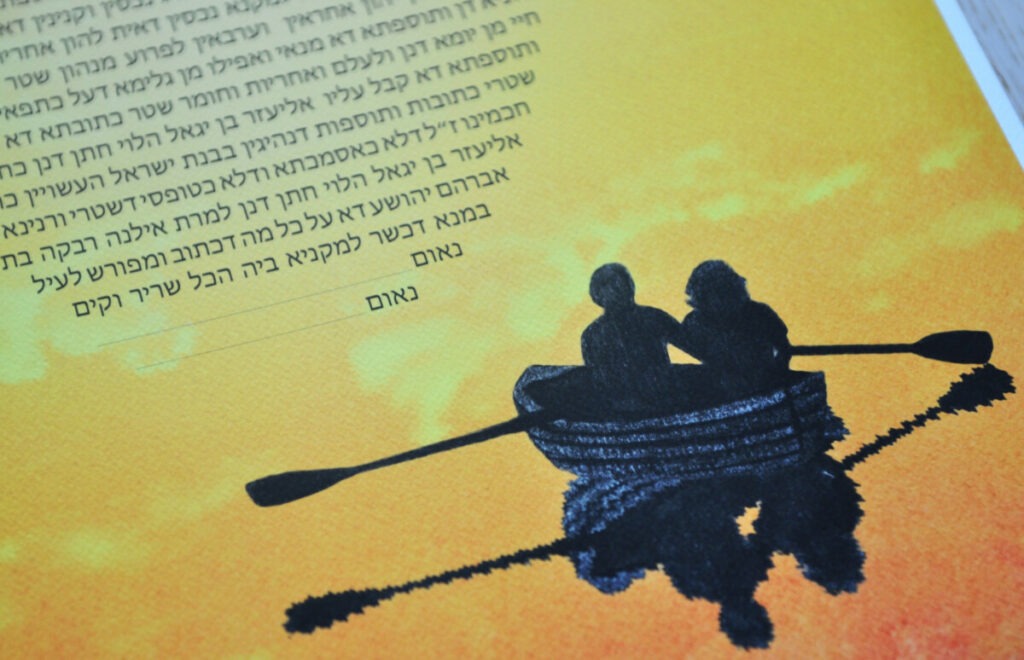 Two lovers row across a lake that dissolves into eternity, like the boundlessness of their love.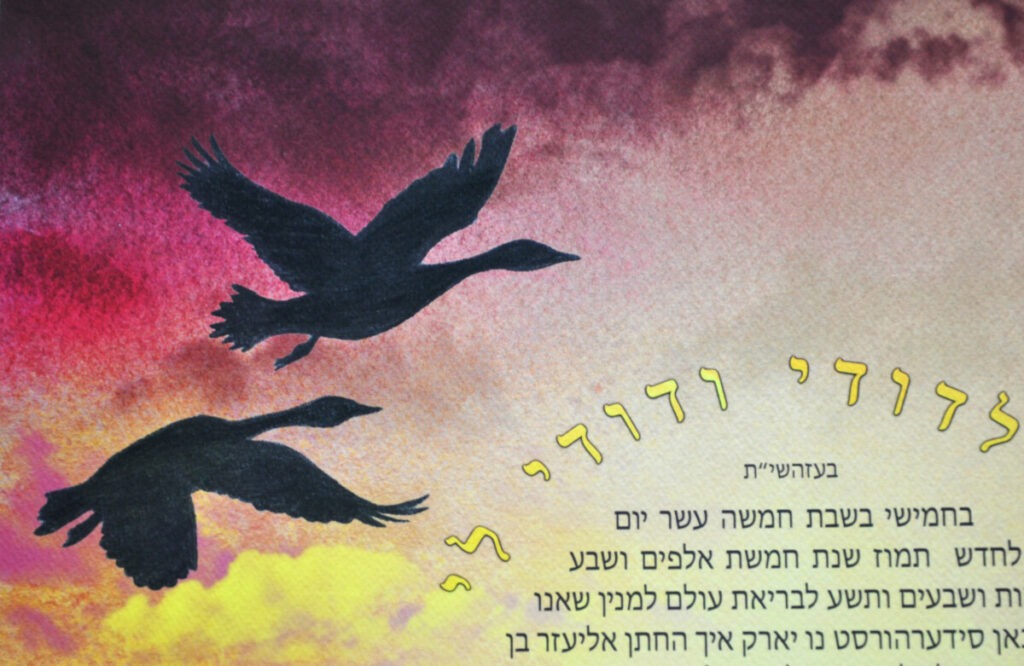 Two birds glide through the nectar in the sky, accompanying each others passage through the clouds of this journey called life, in unity and synchronicity of flight.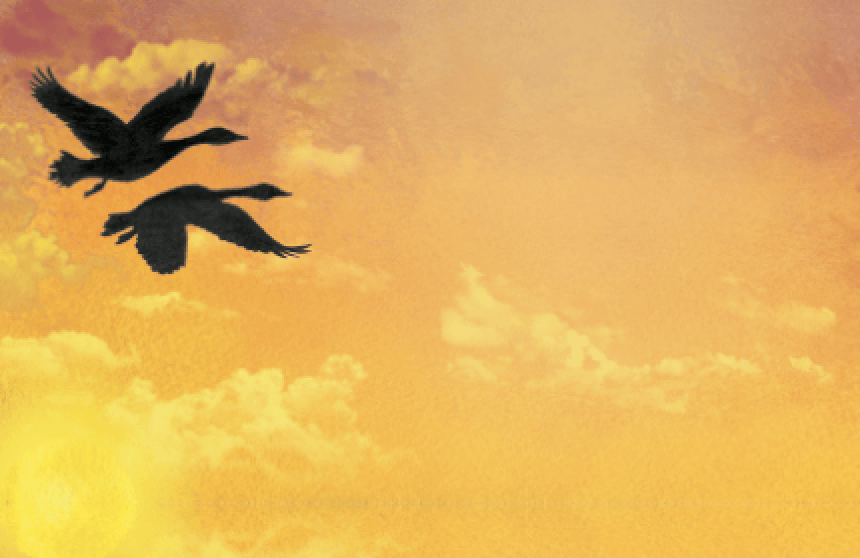 The Notebook Ketubah recalls the inextinguishable love between Allie and Noah, and its power to ultimately bring these souls together, soaring in harmony and foreverness like the birds of passage.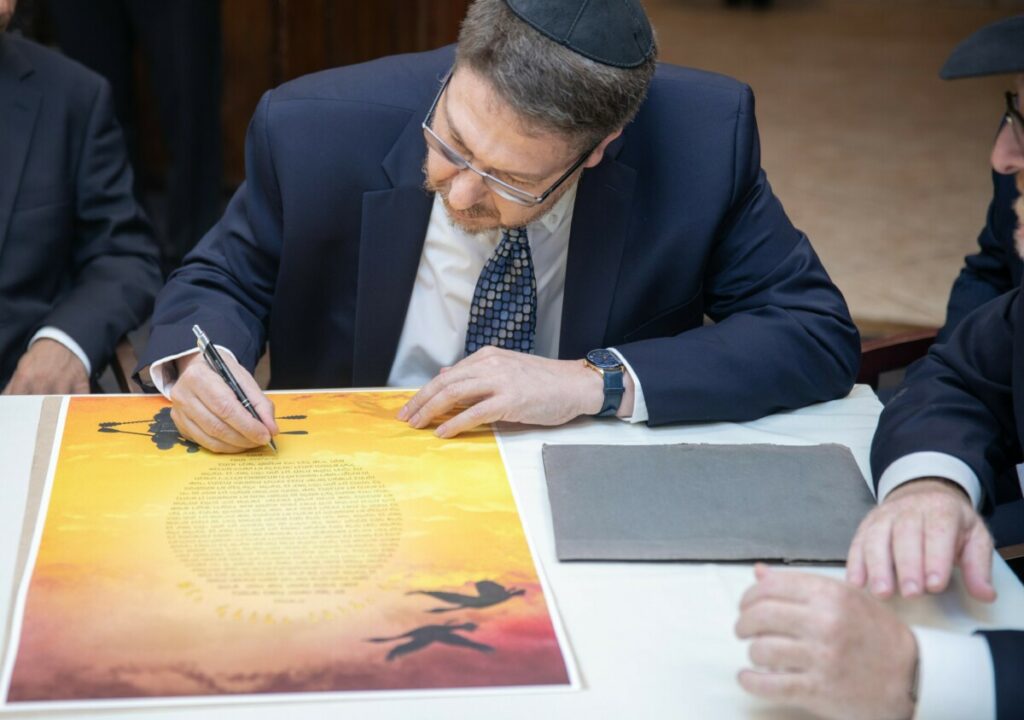 For any variations to the design, please contact Ryan.
*
Wedding Photography courtesy of David Miller Studios
https://www.instagram.com/davidmillerstudios