Water as a motif is central to the locations of this love story; here referencing Sydney – a city expanding along the coast and embracing a majestic harbour, Melbourne –a grided and garden city enclosing a bay, and the wedding taking place in Byron Bay – the most easterly point of Australia.


This coastal tissue is diffused into the aesthetic of the Ketubah through the visual dialogue evoked between the water and nature elements. The pair of identical initials are rendered in a metallic silver, whose surface radiates with a shimmering iridescence.


The hymn "אני לדודי ודודי לי – I am my Beloved's and my Beloved is mine" is the most celebrated sentence from Shir HaShirim 6:3 – Song of Songs, written by King Solomon as a romantic declaration between husband and wife. Wrapping around the initials, echoing the shape of an enclosure foreshadows the home that will be created and the union of these two souls.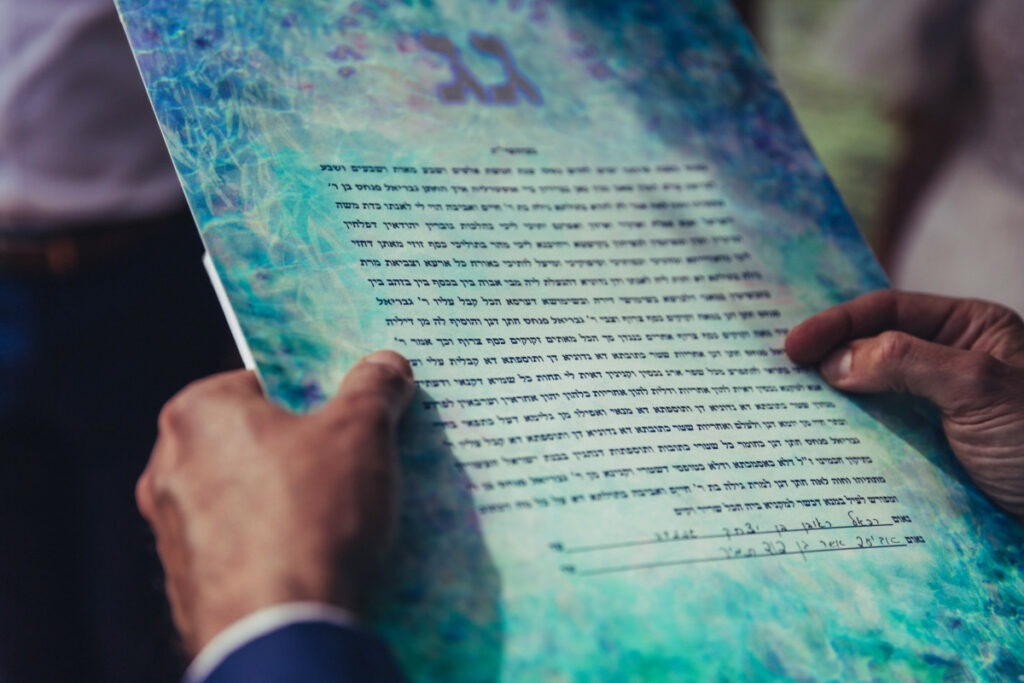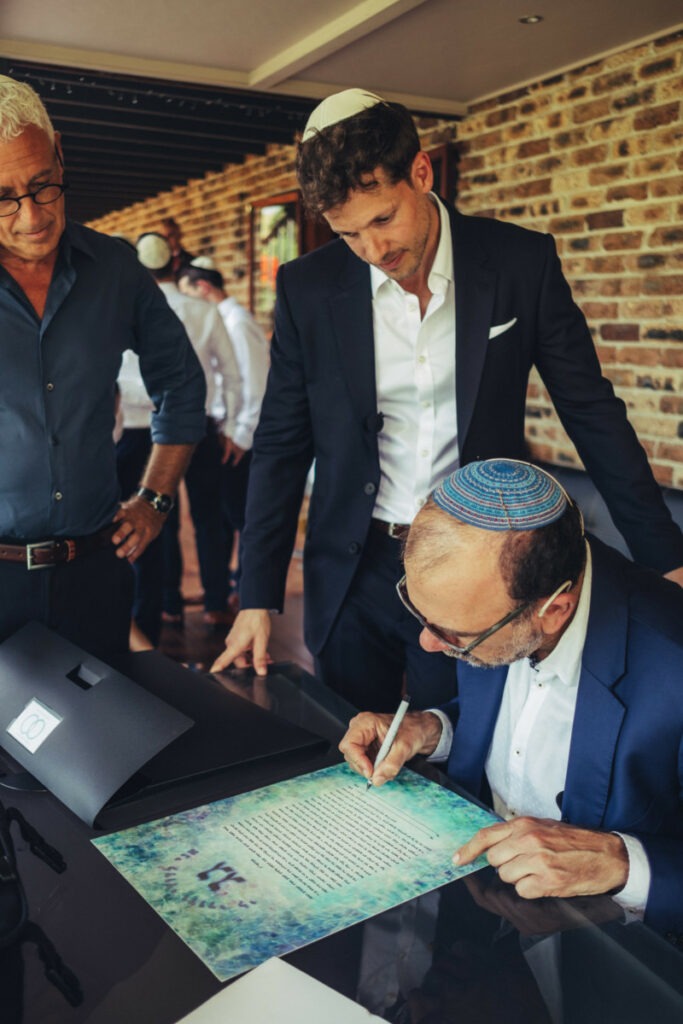 Images of the Ketubah signing and wedding ceremony courtesy of Deus Photography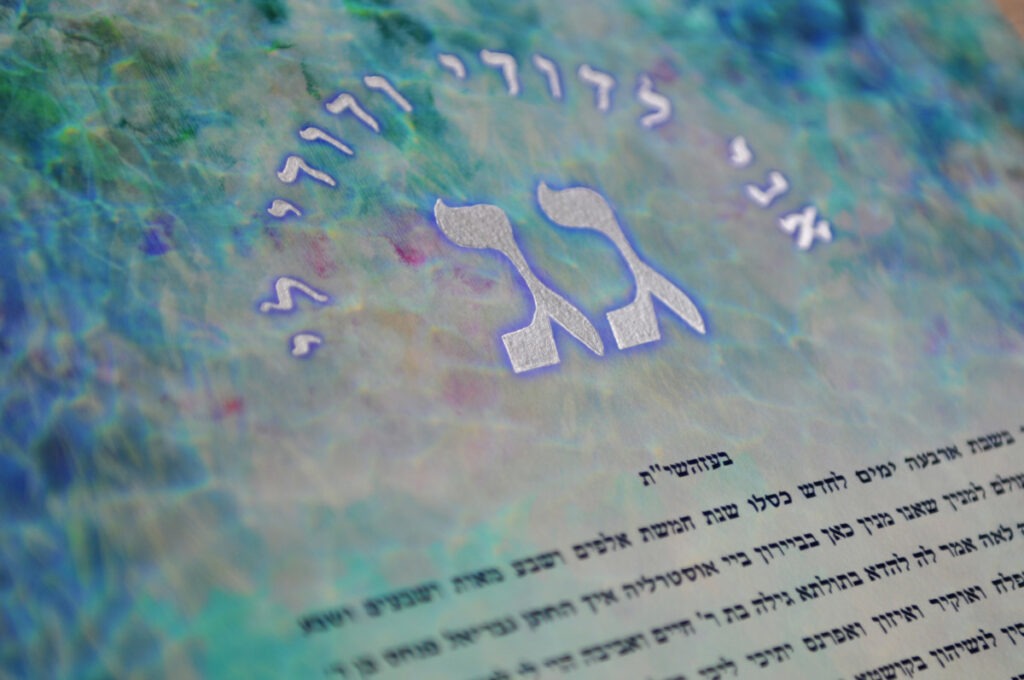 Matching 'Birkat Habayit – Blessing for the Home' photographed alongside the Ketubah, reflecting the extension of the Ketubah design into other Judaica artwork.