Showcasing a duet of chrysanthemums and cherry blossoms as the visual harvest for this Birkat Habayit (Blessing for the Home) invites many associations of blossoming, nature and seasons of love. Ultimately this Birkat Habayit is a celebration of the blossoming and beauty of love, and glorifying the blooming of new horizons and chapters associated with the fresh growth of life unfurling into a Spring awakening.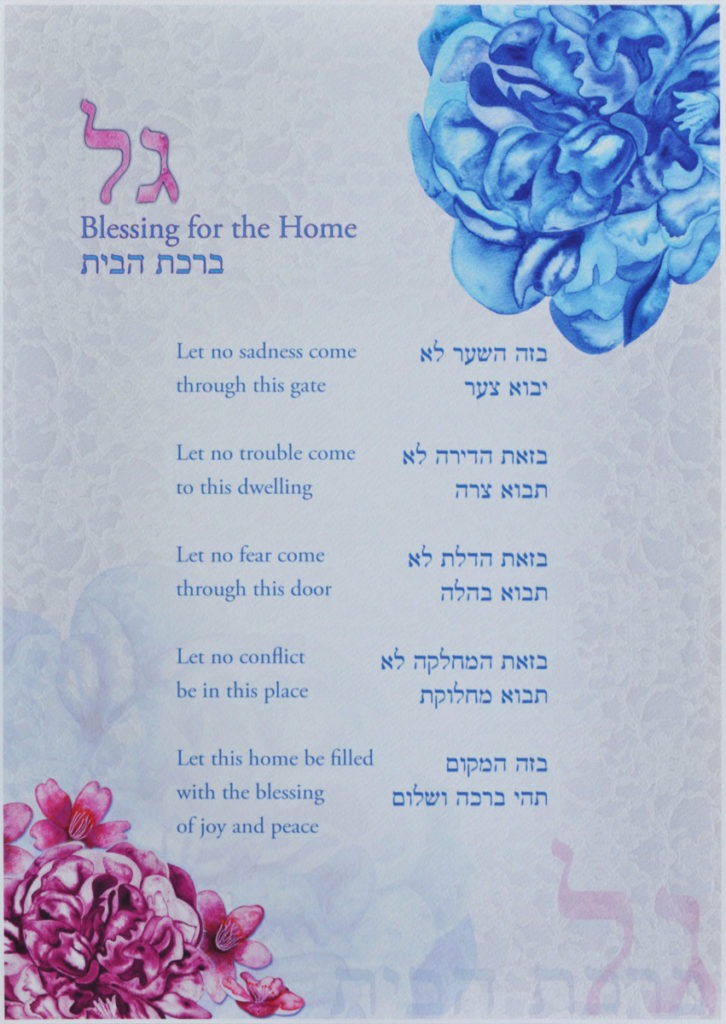 This Birkat Habayit corresponds to the aesthetic signature of the Ketubah.  This matching Birkat Habayit was gifted to the couple and is a perfect accompaniment when hung in their next home, adjacent to the Ketubah. Together they invite laughter and happiness into the home of the married couple.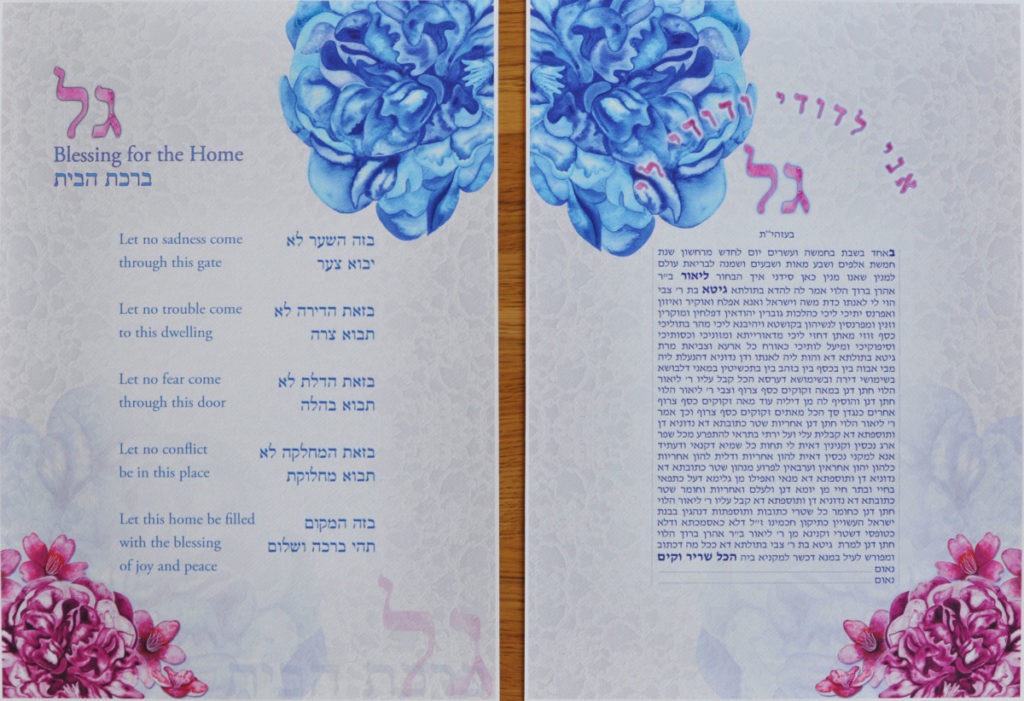 Here striking, detailed and elaborate blue and pink unfurling chrysanthemums, diametrically balanced are the centre piece of the design and enact the role of a fertile visual source of inspiration. The flora motifs are painted in a family of watercolours which wash into each other as characteristic of the medium, whilst the petals have a textural dimension achieved through the glazing and layering of paint.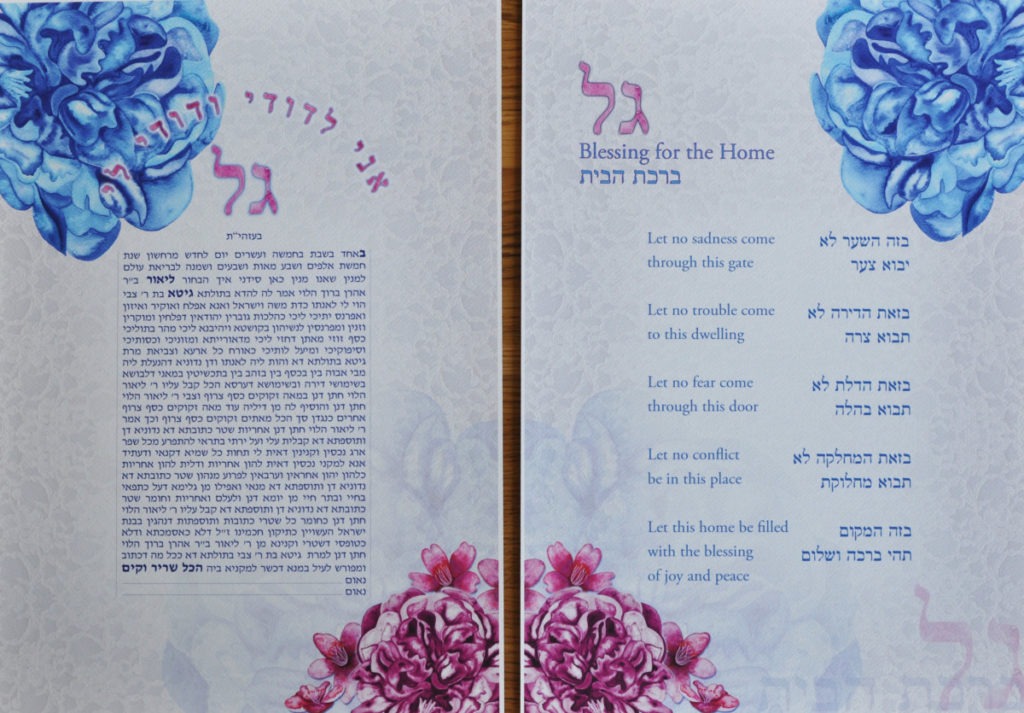 In Japanese culture, cherry blossoms represent the beauty of life, whilst being seasonally a marker of Spring, as the seasons of love transition into one another.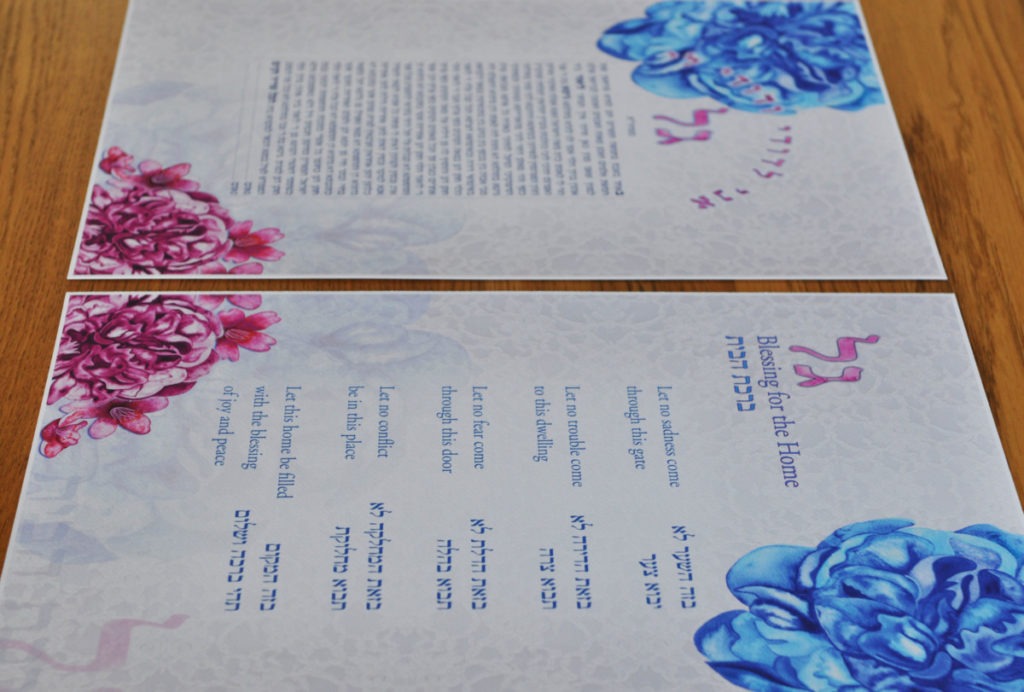 Together with the pink flowers have a soft blue drop shadow, the recursive iterations of the colour palette in this composition achieves visual harmony and balance. This colour palette reflects the primordial and essential nature of the love. The background material underlay of floral lace accentuates the bridal motifs as well as providing an intricate and organic backing for the composition.