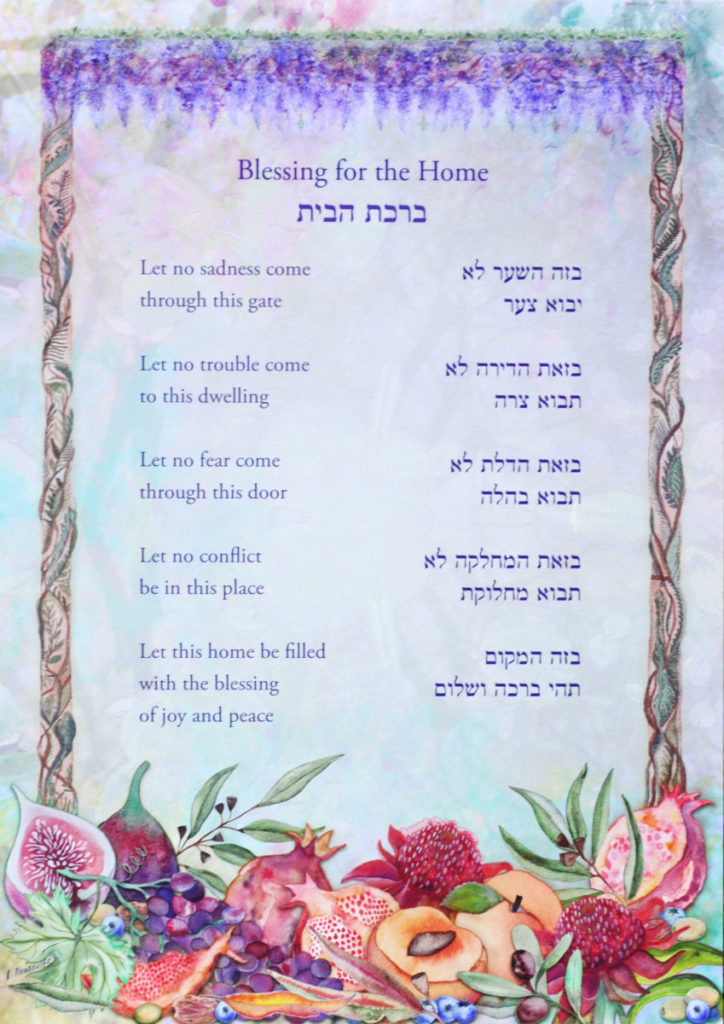 Rejoicing in a spring colored palette, this Blessing for the Home celebrates the fruit and flora of the garden.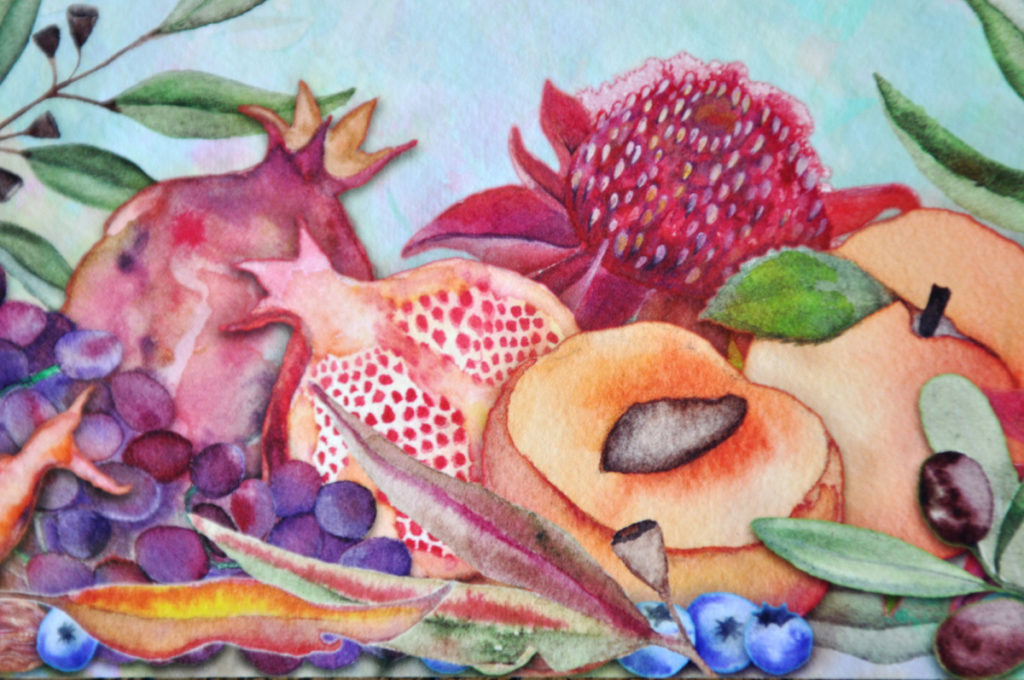 This water colour painted Birkat Habayit frames the Blessing within a hybrid Succah / Chuppah structure draped with hanging wisterias.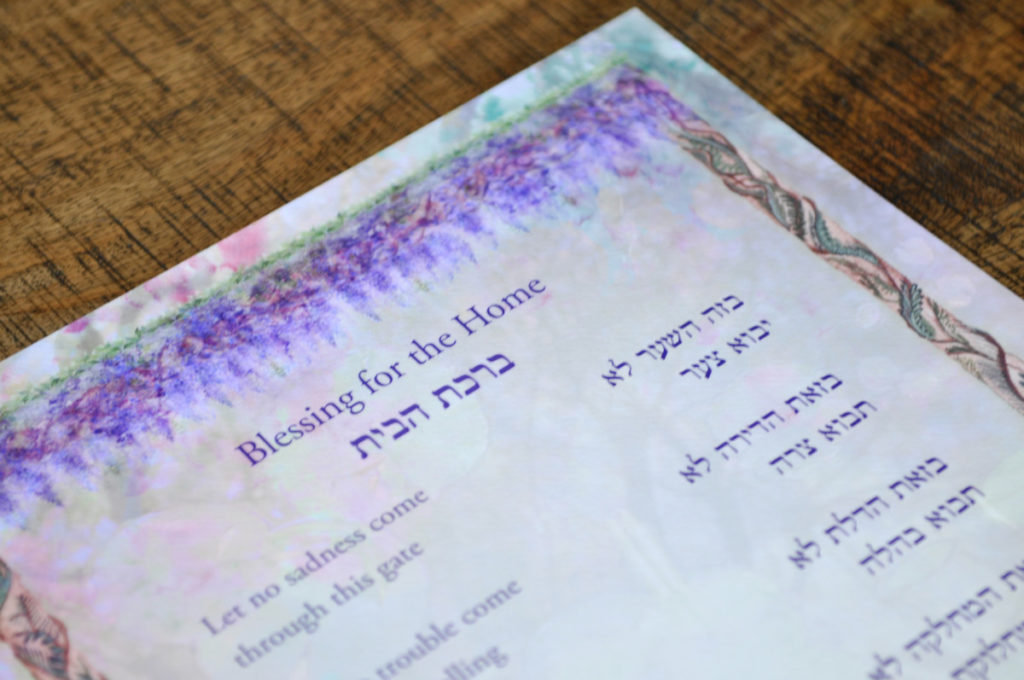 Here, this Birkat Habayit draws upon the fundamental visual analogies shared aesthetically and thematically between the Succah and the Chuppah (as structures with a temporary roof). In doing so, it foreshadows the home (and garden) that will be grown and nurtured by the family in their future shared together.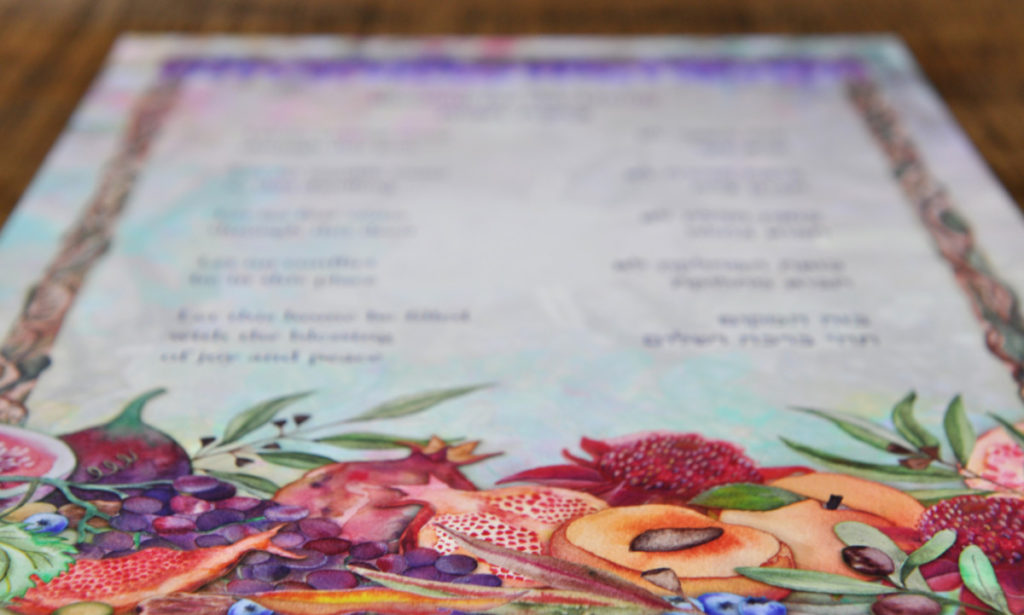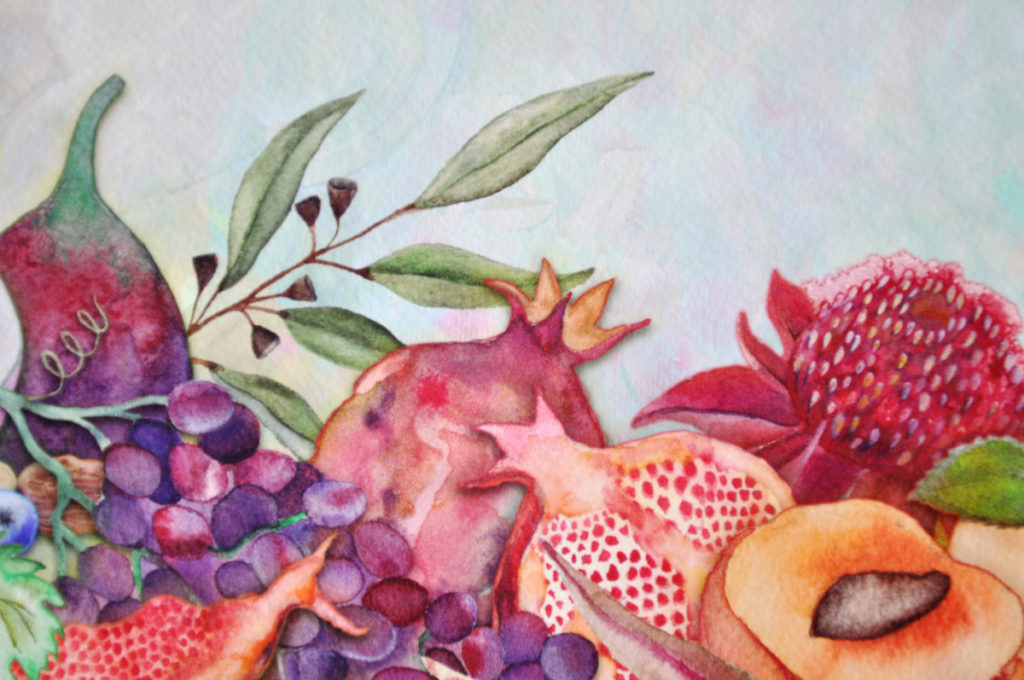 In the foreground, beneath the text resides a water colour still life composition featuring the 7 species of Israel (figs, dates, pomegranates, grapes, olives, wheat, barley) together with apricots and blueberries which inject vitality into the colour harmony. Warratahs and eucalyptus gum leaves celebrate Australia's native biophilia.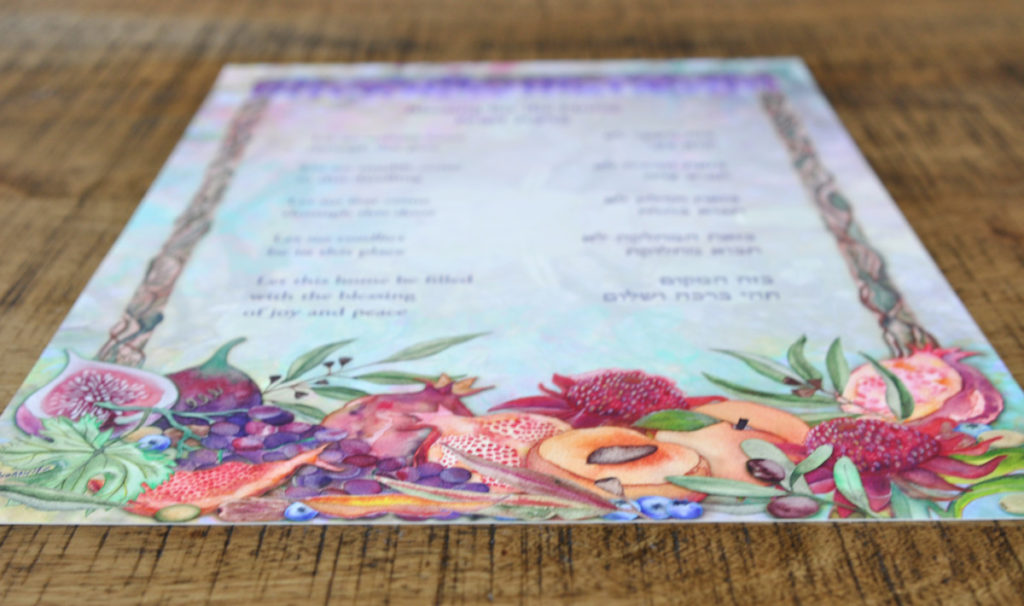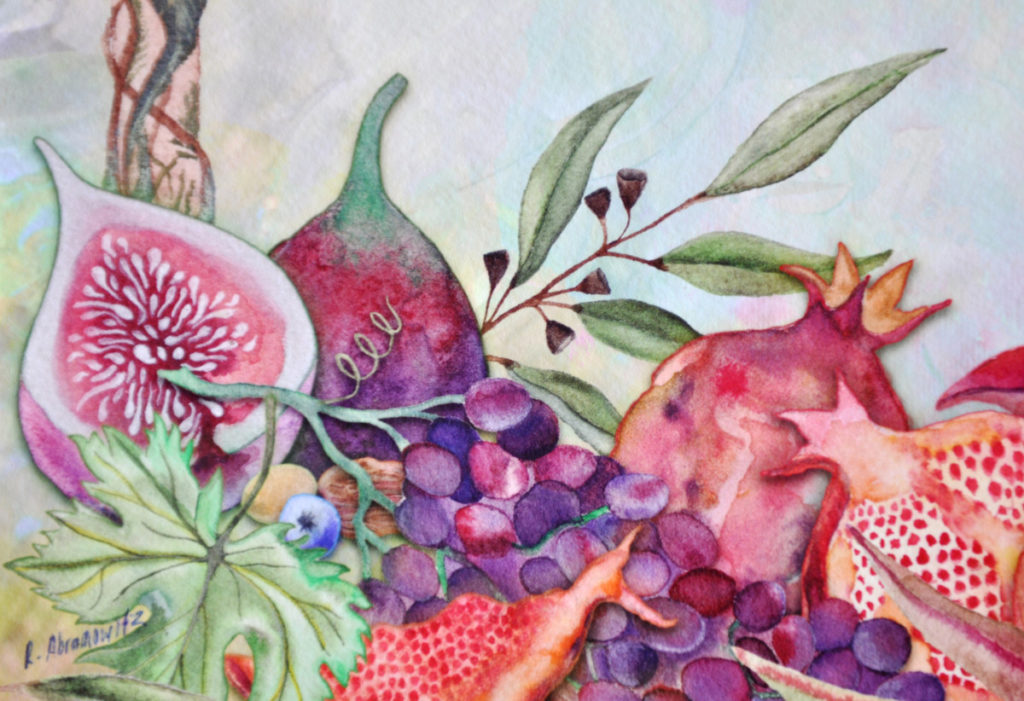 Please note that modifications or additions of any other fruit or flower species are welcome when ordering your Birkat Habayit.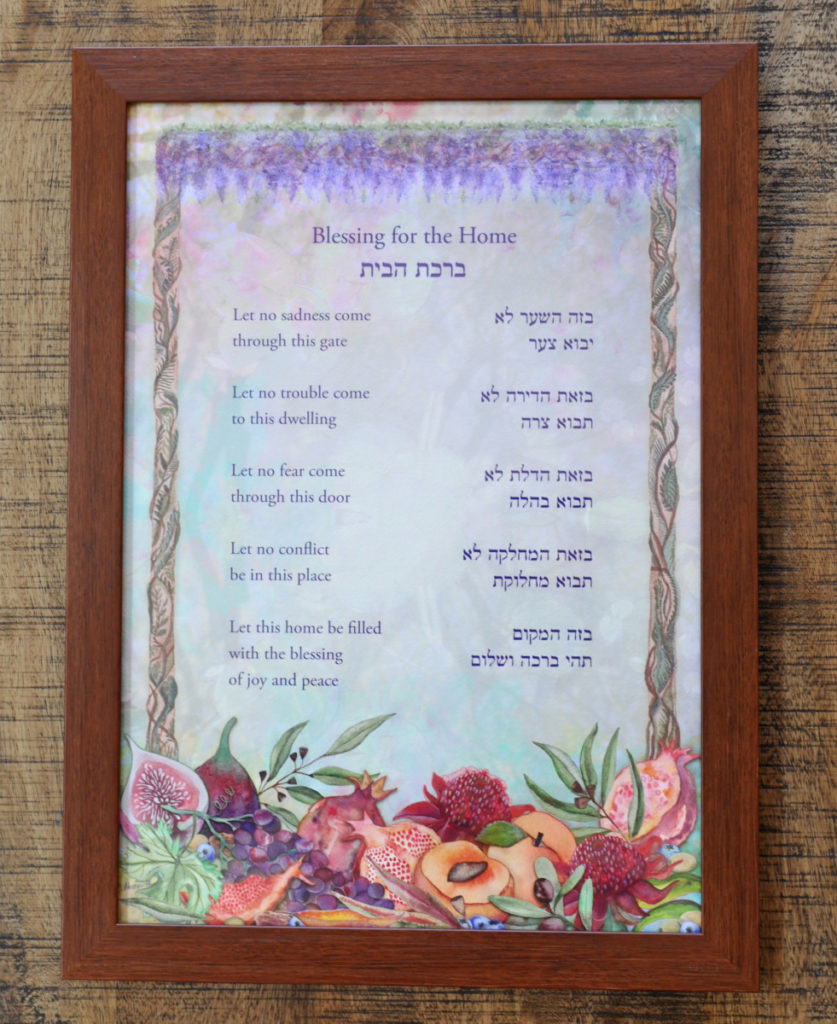 Timber frame and other frame options are available. Speak to Ryan for more information.