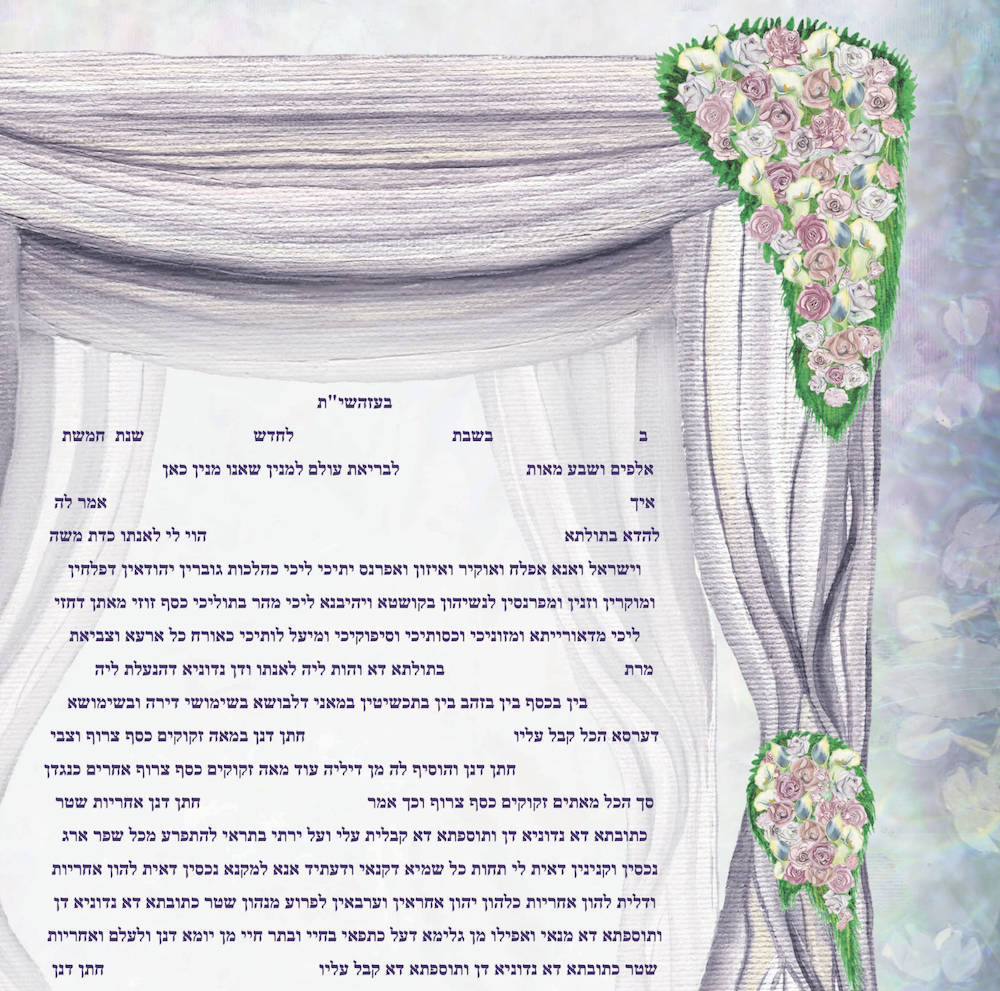 This Ketubah frames the Hebrew within a silk curtain chuppah. The corners are adorned with a floral bouquet consisting of roses and white lilies.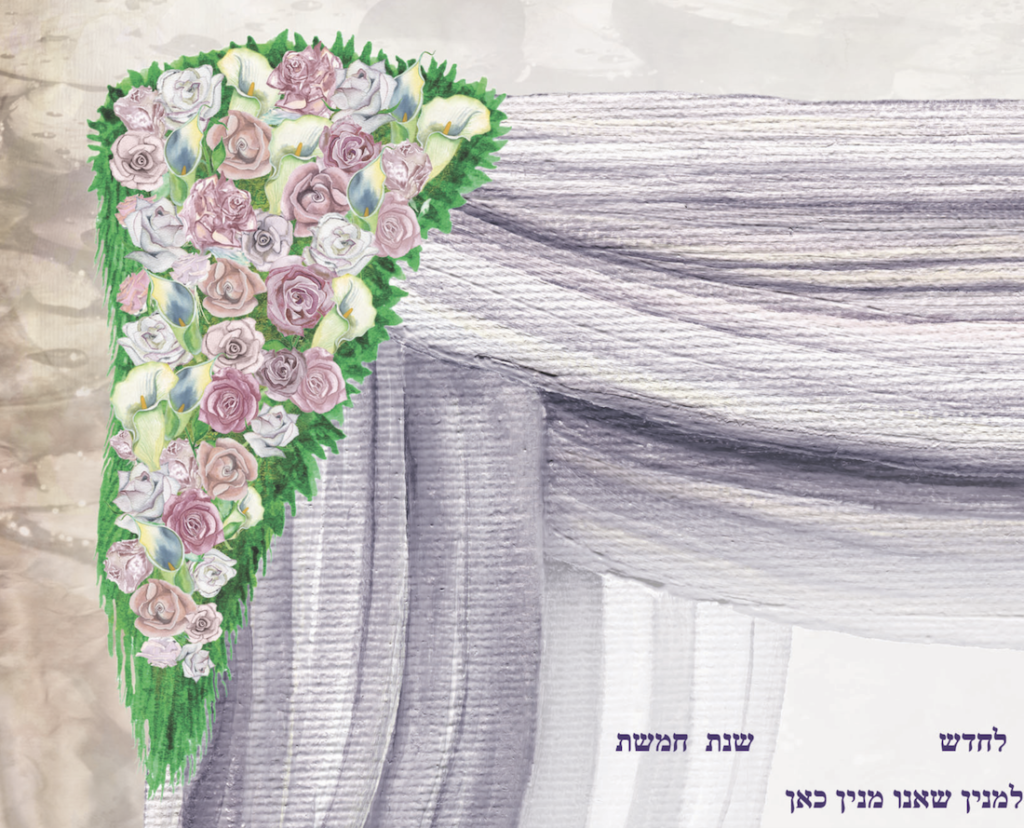 The oil on canvas painted silk material is complemented by the water colour flowers to create a delicate and harmonious composition.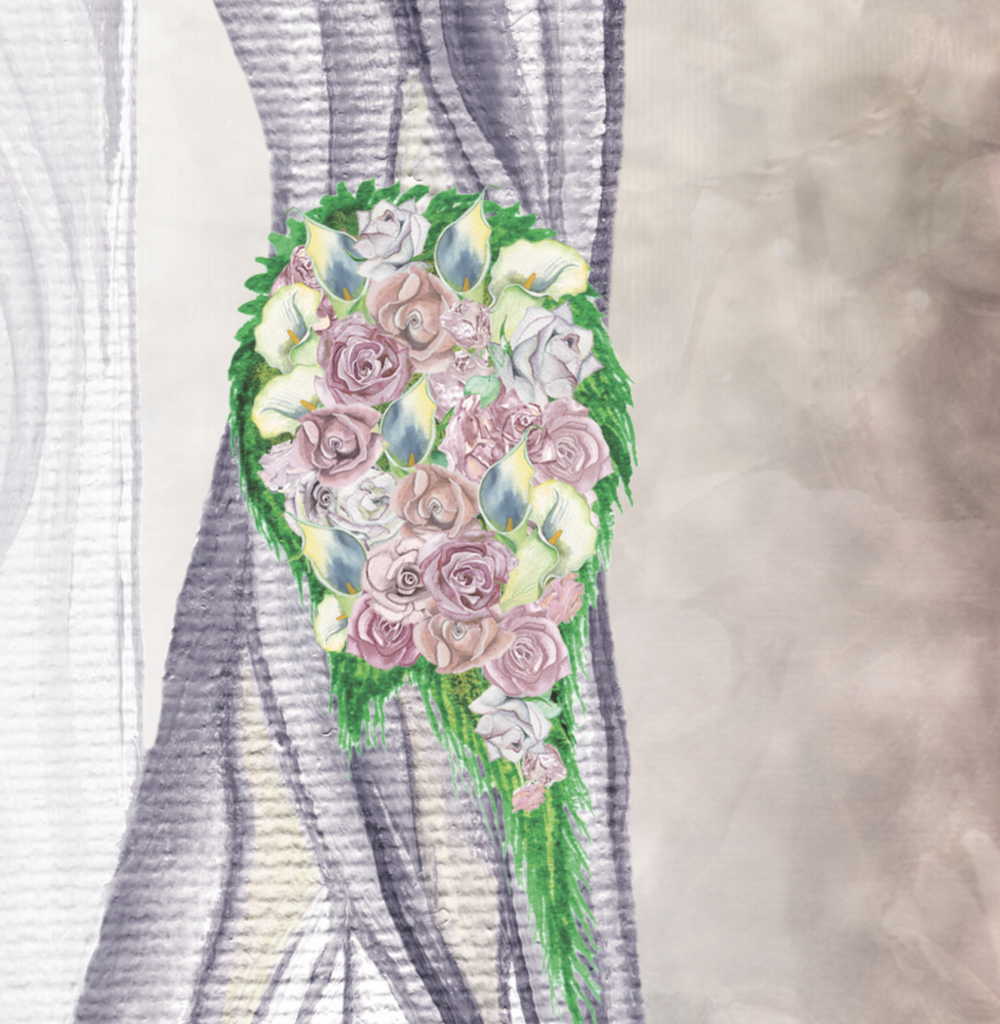 The soft lavender accents of the silk and pink hues of the petals sing a soft duet with the pastels of the background.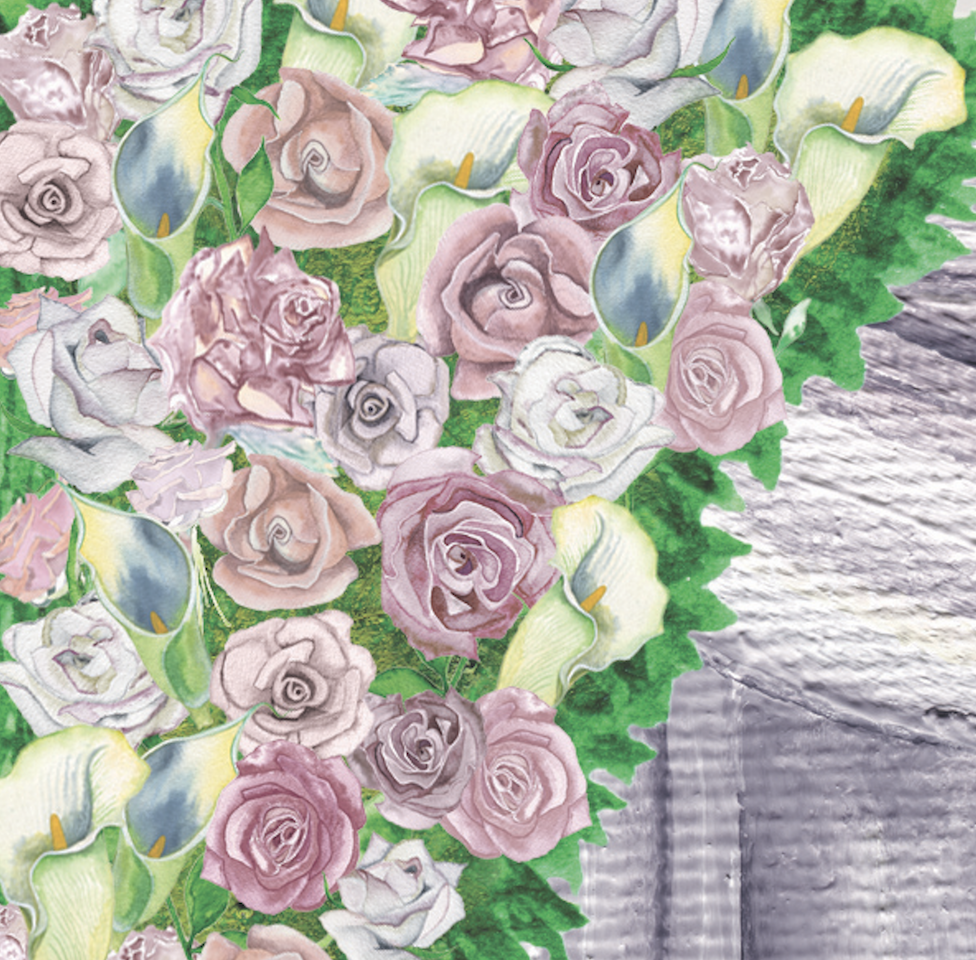 This Ketubah is available in a soft pink, an oceanic aqua or gentle spring palette water colour splashed backgrounds.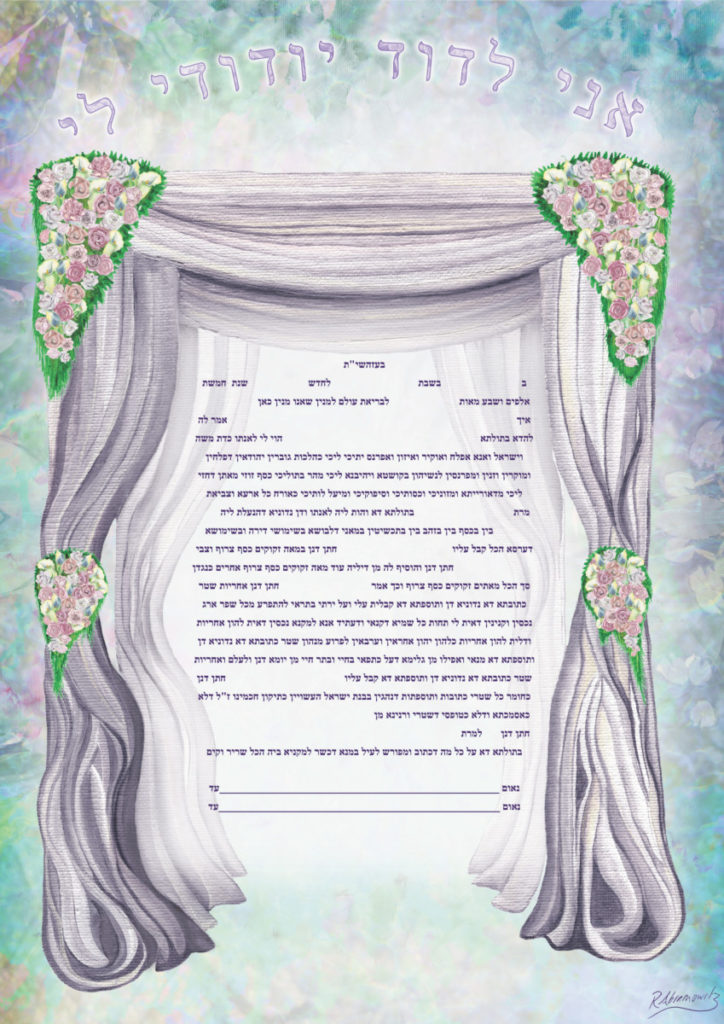 The Chuppah resting on an ocean inspired background.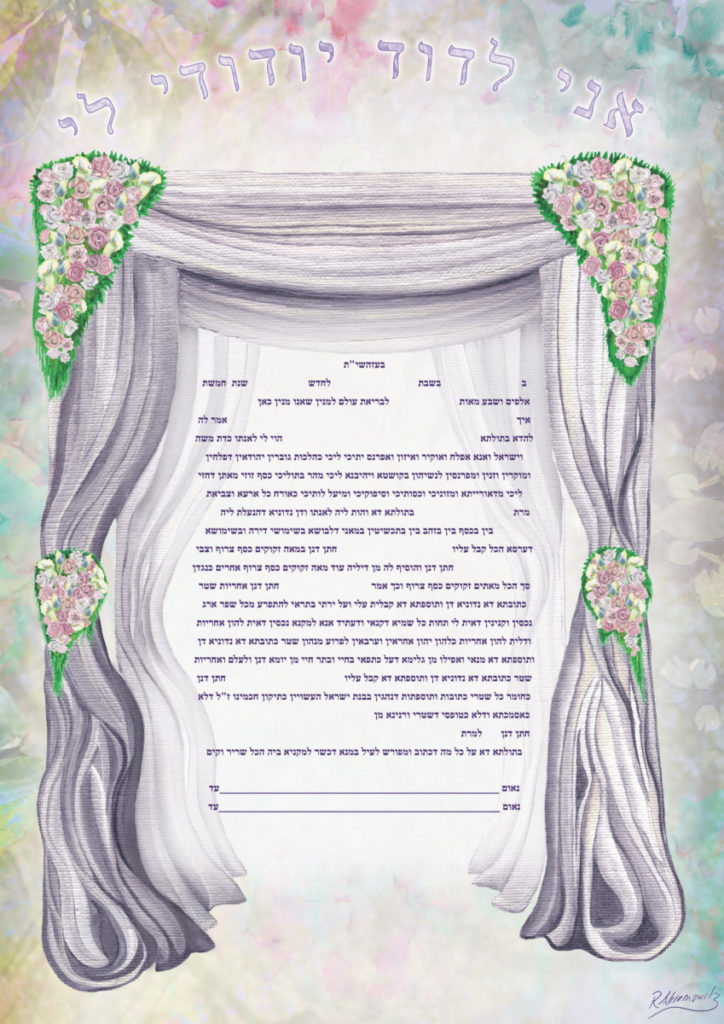 The Chuppah resting on a Spring inspired background.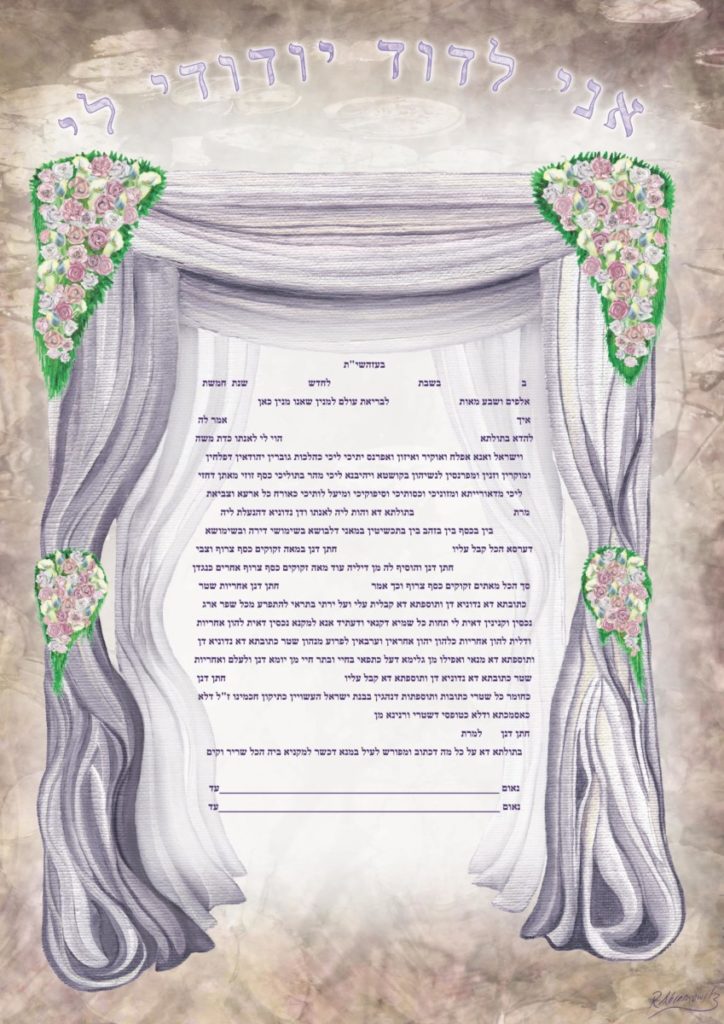 The Chuppah resting on a pastel pink inspired background.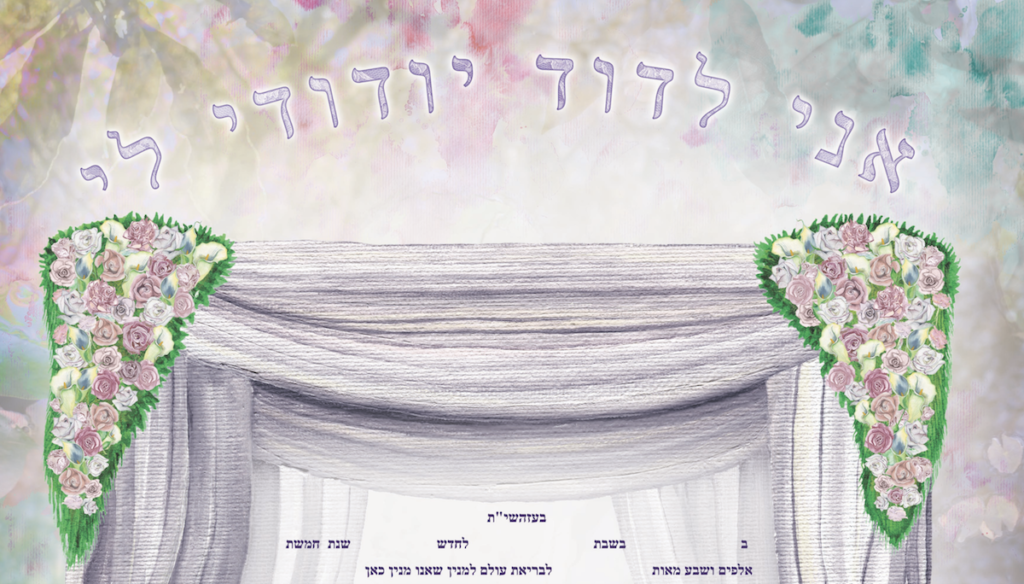 The hymn "אני לדודי ודודי לי – I am my Beloved's and my Beloved is mine" (Song of Songs – Shir HaShirim 6:3), a romantic declaration written by King Solomon expresses the affinity between husband and wife, reflecting the intrinsic commitment, care and responsibility mutually undertaken by husband and wife in their voyage through life and beyond.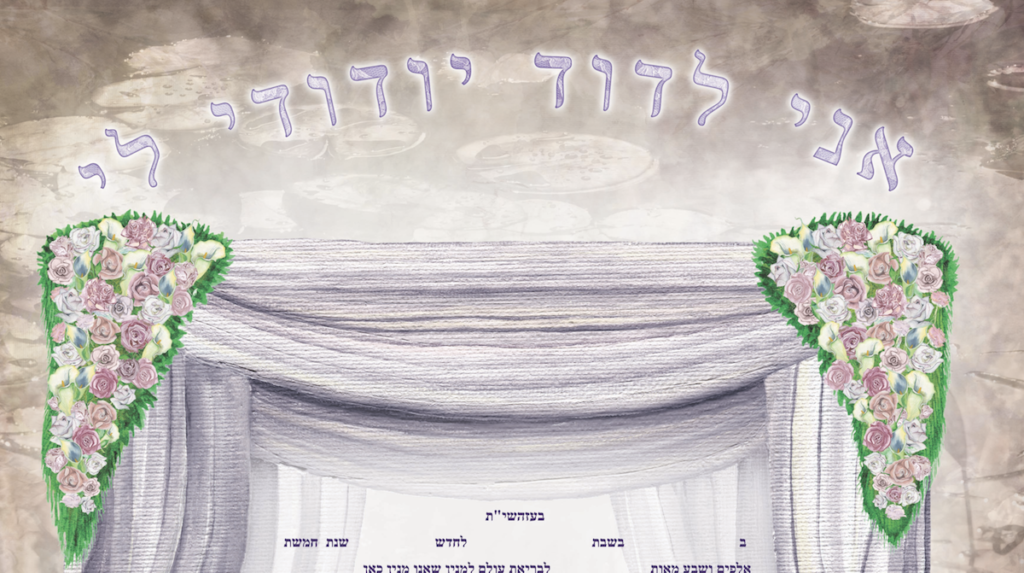 This psalm frames the chuppah as a domed arc, echoing the shape of an enclosure to reinforce the motif of the home that will be created and the union of the destined souls as one.  The psalm is overlaid with a lace material texture; and in doing so evokes bridal and floral aesthetics that relate to the overall composition.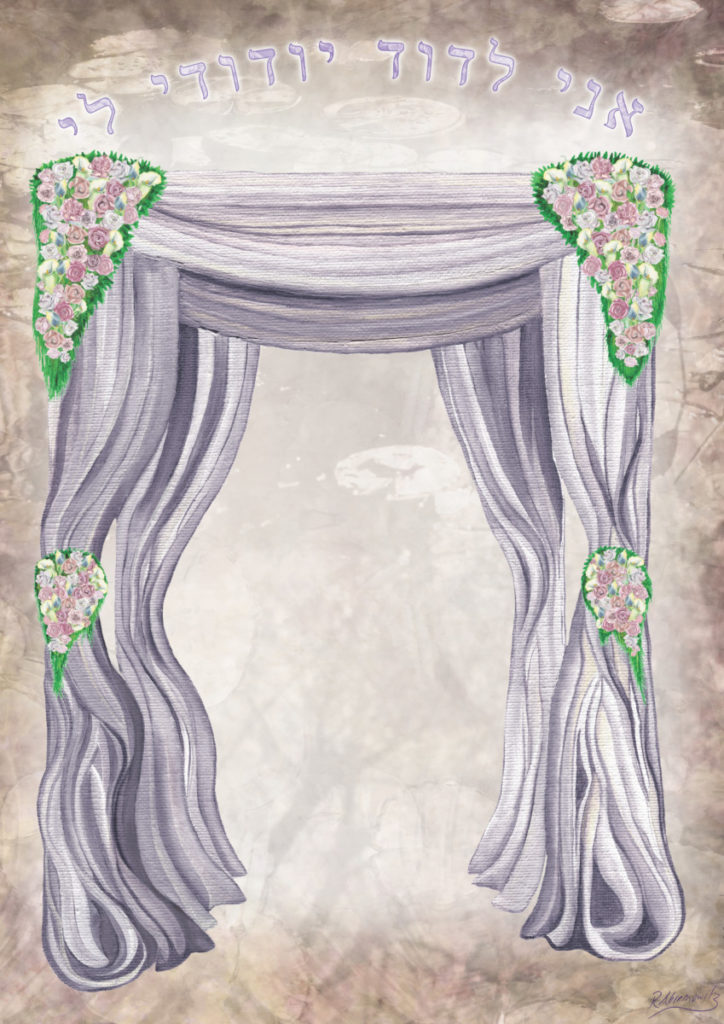 On their wedding day, the bride and groom stand beneath the chuppah to foreshadow the future home they will together build through the union of their married lives. Analogous to Abraham's tent which was open on four sides, so too is the chuppah to gesture this hospitality and welcoming aura shown to one's guests.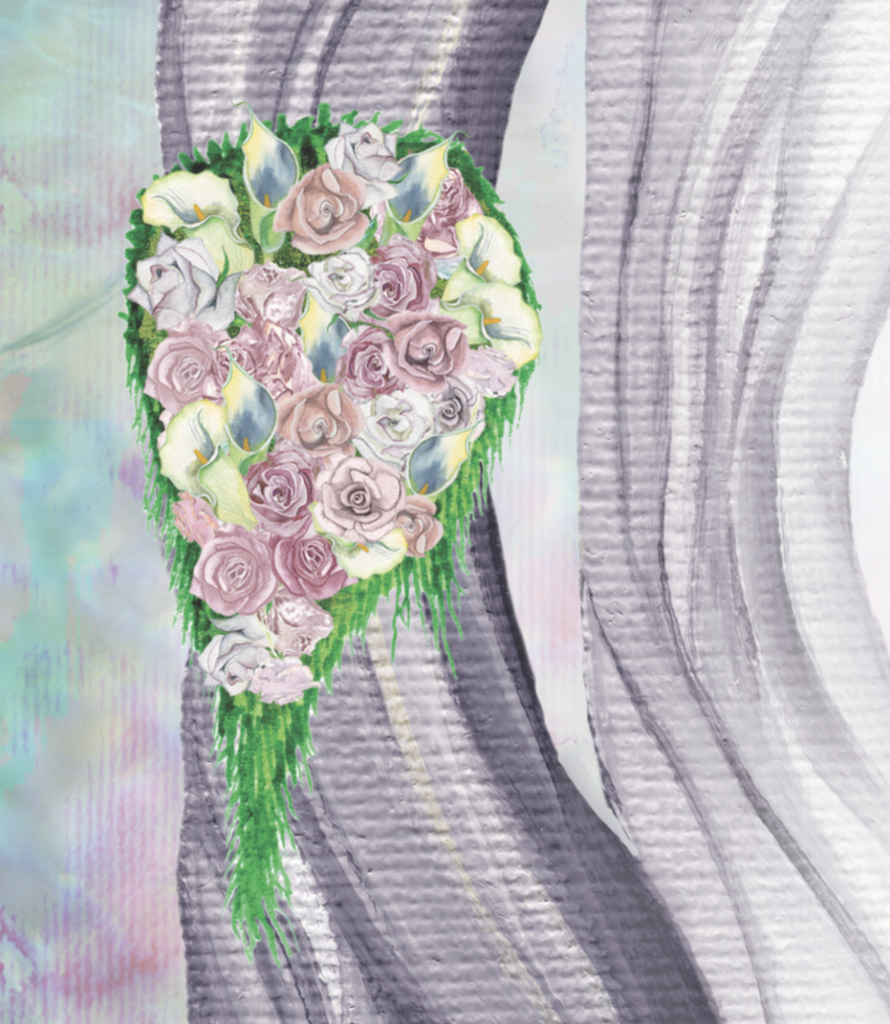 If you would like a Ketubah that frames the text within your own Chuppah design or has other botanical / floral / architectural elements, get in touch. There are many options available including omitting the Ani Ledodi or the flowers (as seen in the images below). Speak to Ryan for any custom preferences or ideas you have.