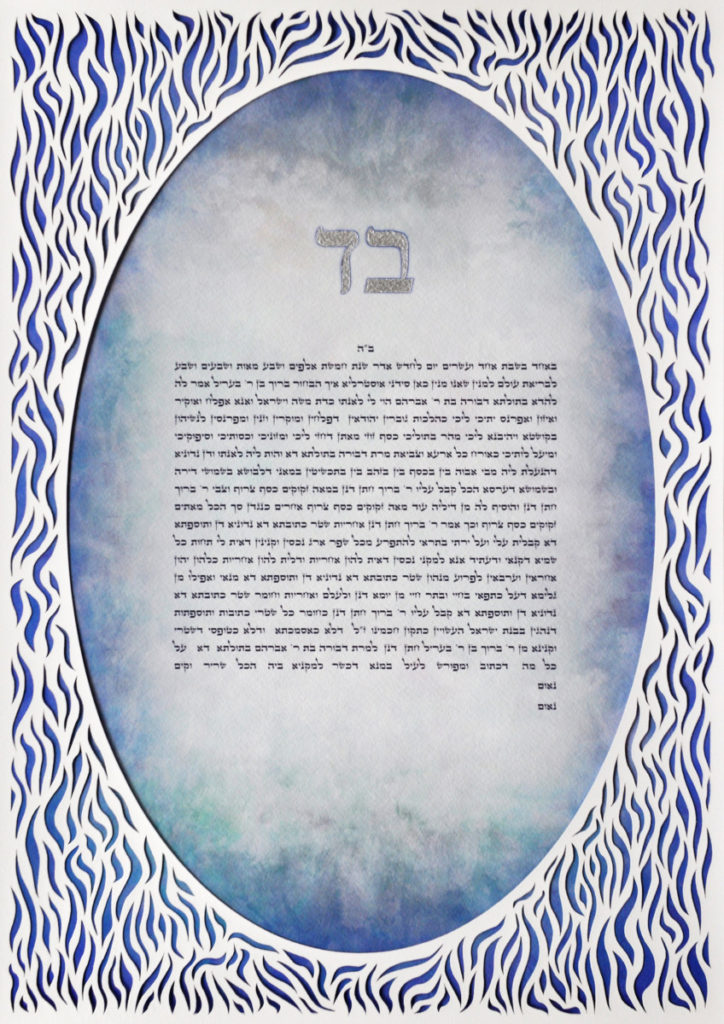 This Ketubah is a poetic and abstracted survey into the deep enigmatic beauty of the ocean and the mystery that dwells upon the face of the deep.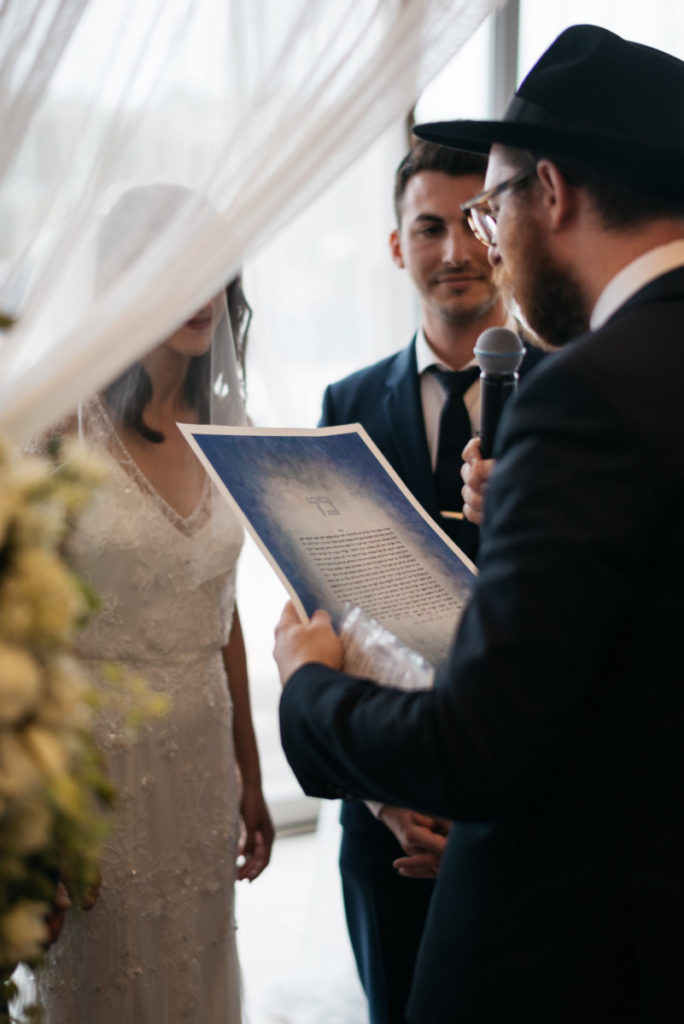 The Ketubah pairs a ripple patterned paper cut frame with a watercolour washed artwork to express the beauty in the repetition of rhythmic ripples rolling across the sea.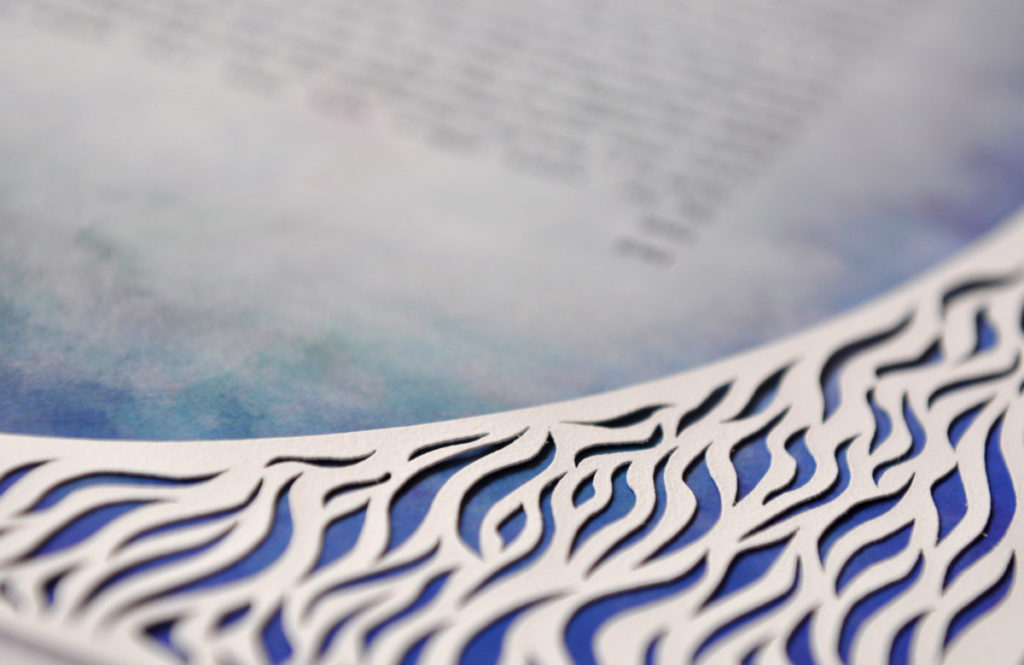 This Ketubah harnesses the oceanic inspired paper cut frame where ripples iterate across its surfaces like waves motioning in rhythm to the shore.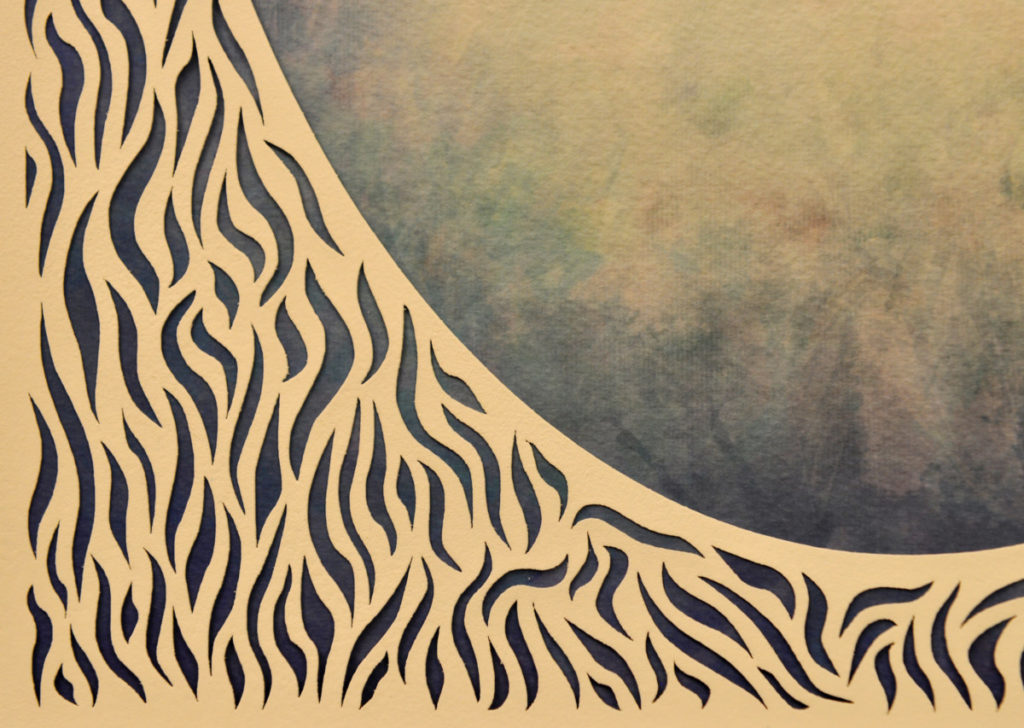 This Ketubah is washed with darker, deeper and cooler shades of blue which softly recede into lighter greys and silvers.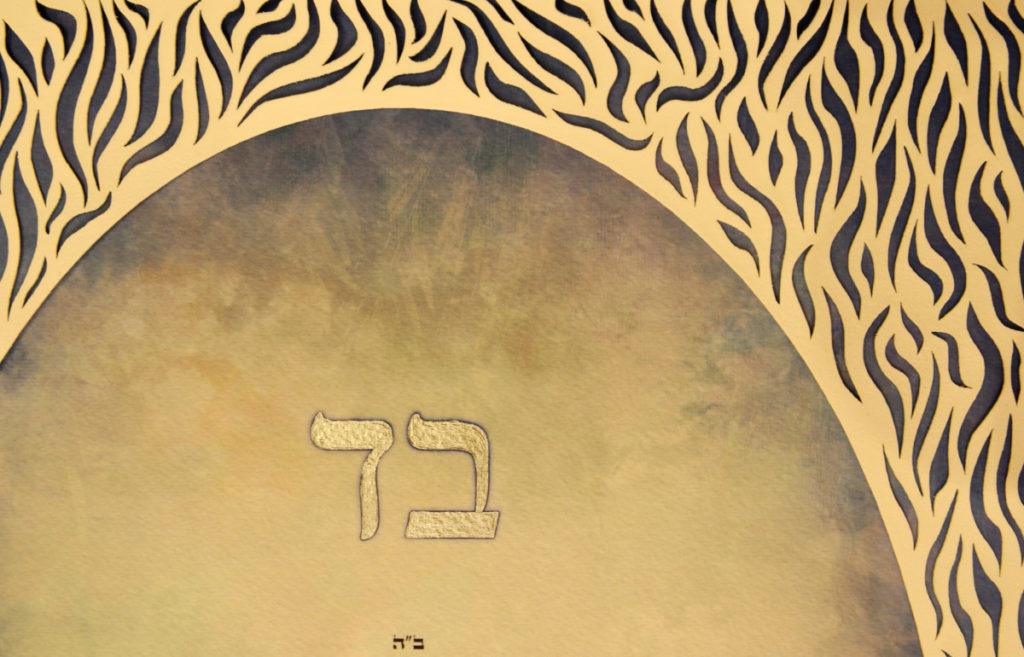 The couples' initials are painted in a graphite gunmetal silver.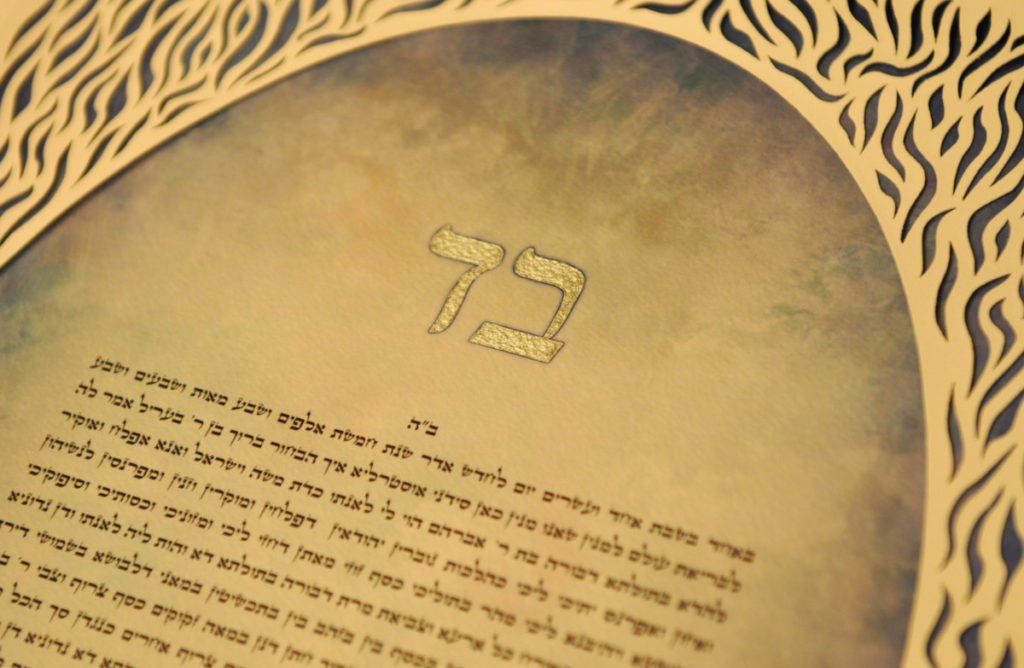 The metallic surface of the initials radiates with a lunar fire, gesturing the iridescence of the moon shimmering on the oceans surface.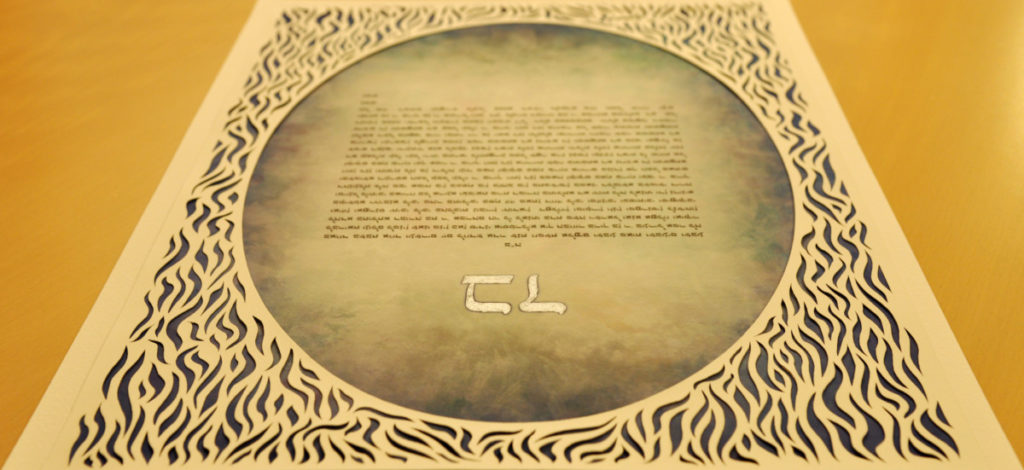 The use of watercolour as the medium through which this Ketubah was painted reinforces water's intrinsic importance to this Ketubah, both thematically and technically.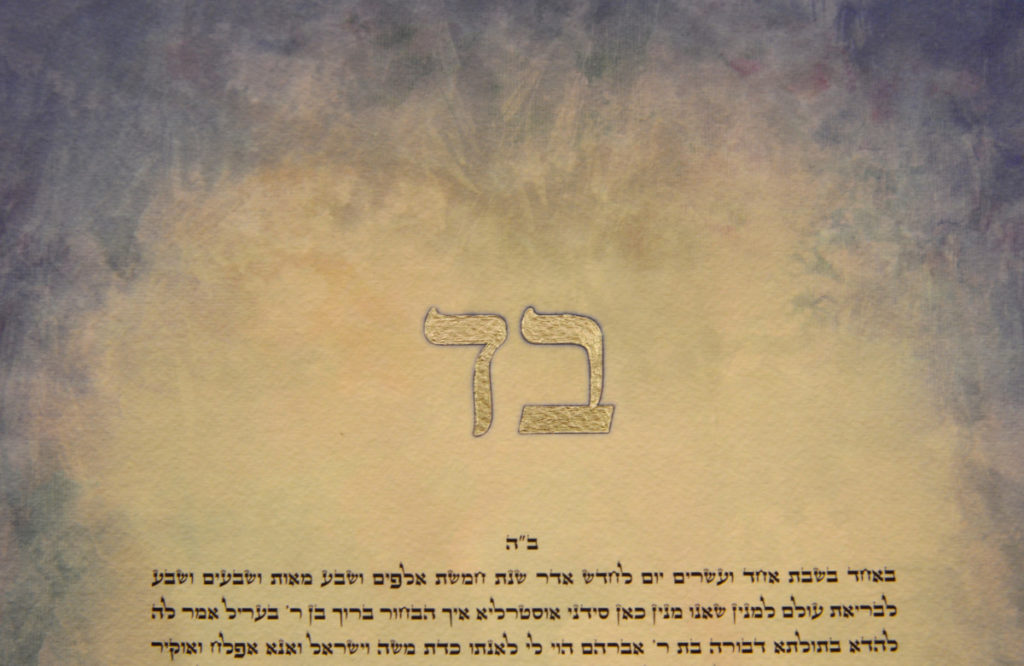 The water colour painted background visually and conceptually enhances the motif of water – celebrated for its vitality, nourishment, wonder and as a symbol of life.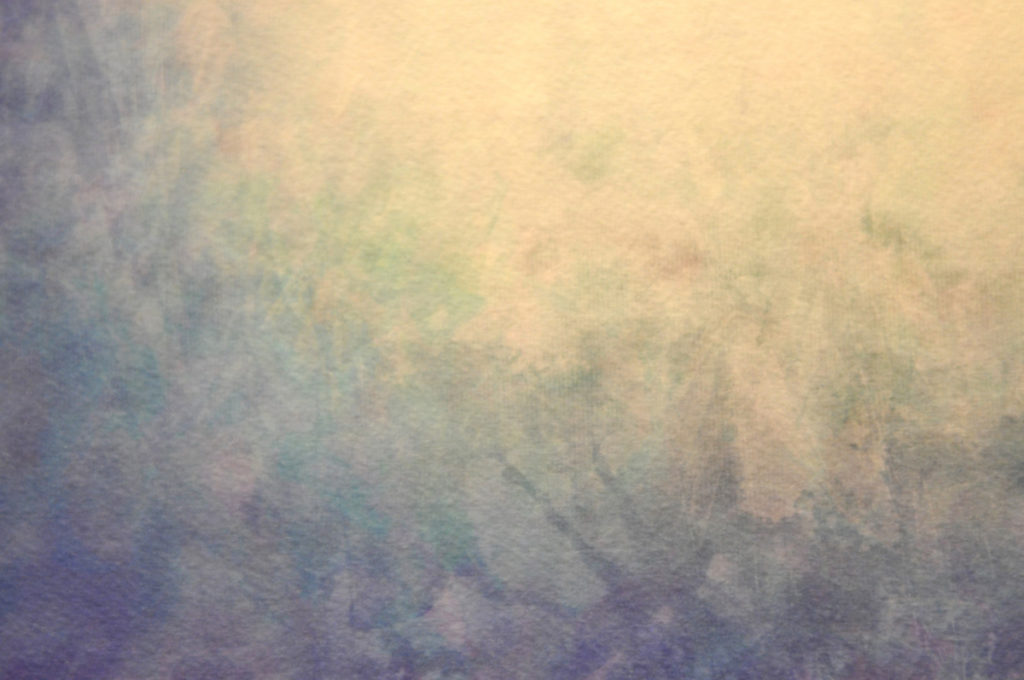 This palette coheres with the contemporary and modern tones of the couples' apartment, allowing the Ketubah to share in the colour scheme of the interior of its home.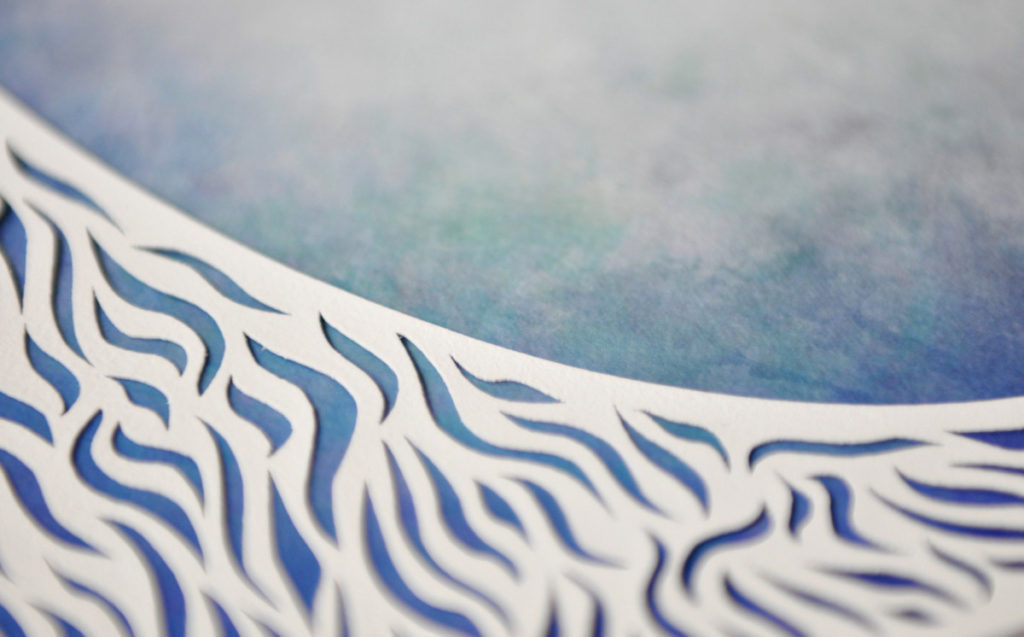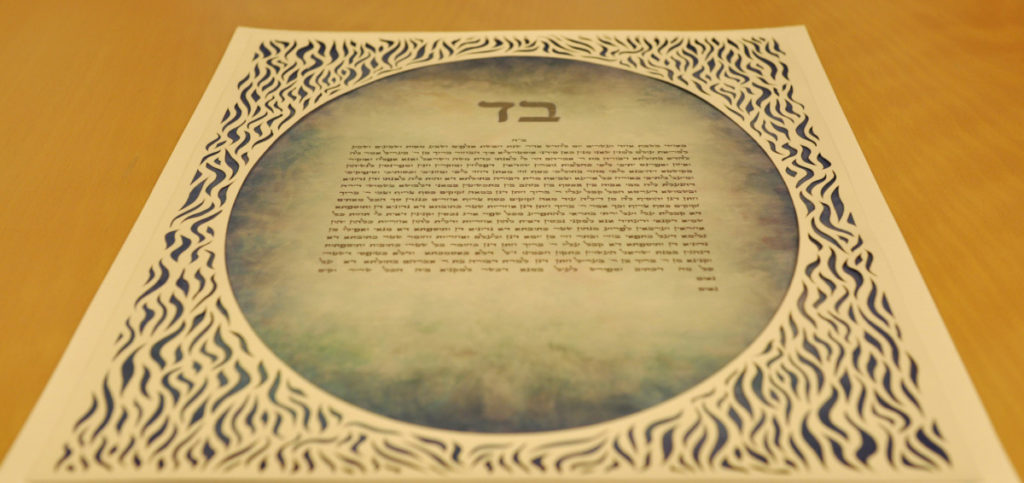 When the laser cut frame is overlaid upon the watercolour background, the Ketubot artwork is crowned in a halo of totality, completeness and harmony – akin to the marriage itself which ripples through the passage of life.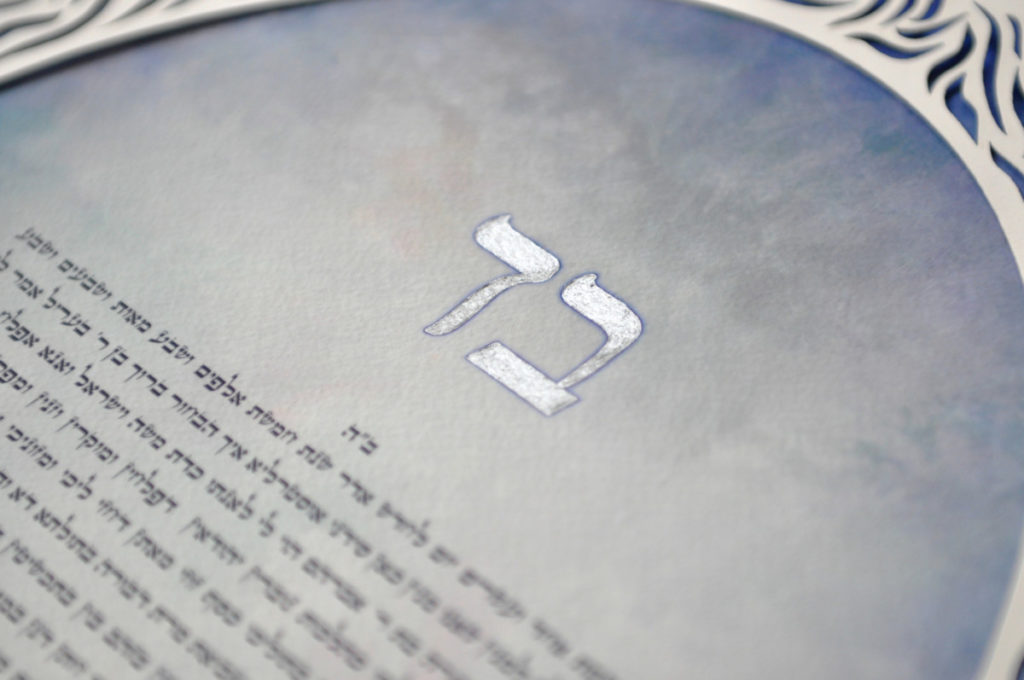 "A woman's heart is a deep ocean of secrets" – Rose DeWitt Bukater, Titanic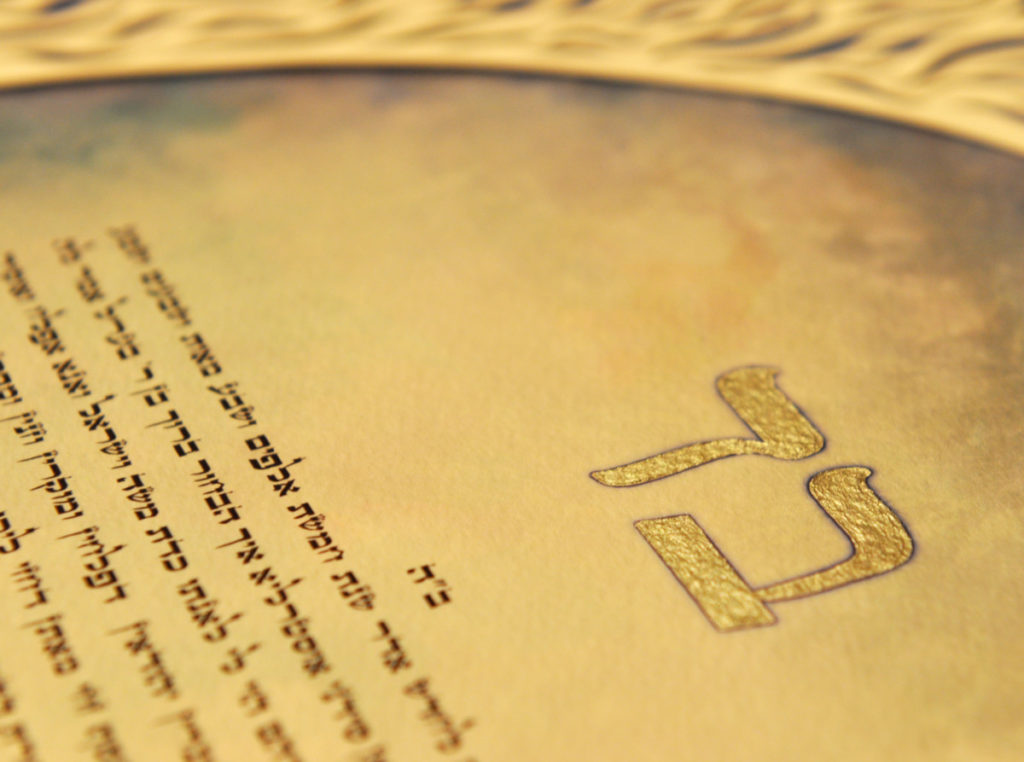 Image from wedding ceremony courtesy of "Studio Something" Photography (http://studiosomething.com/)