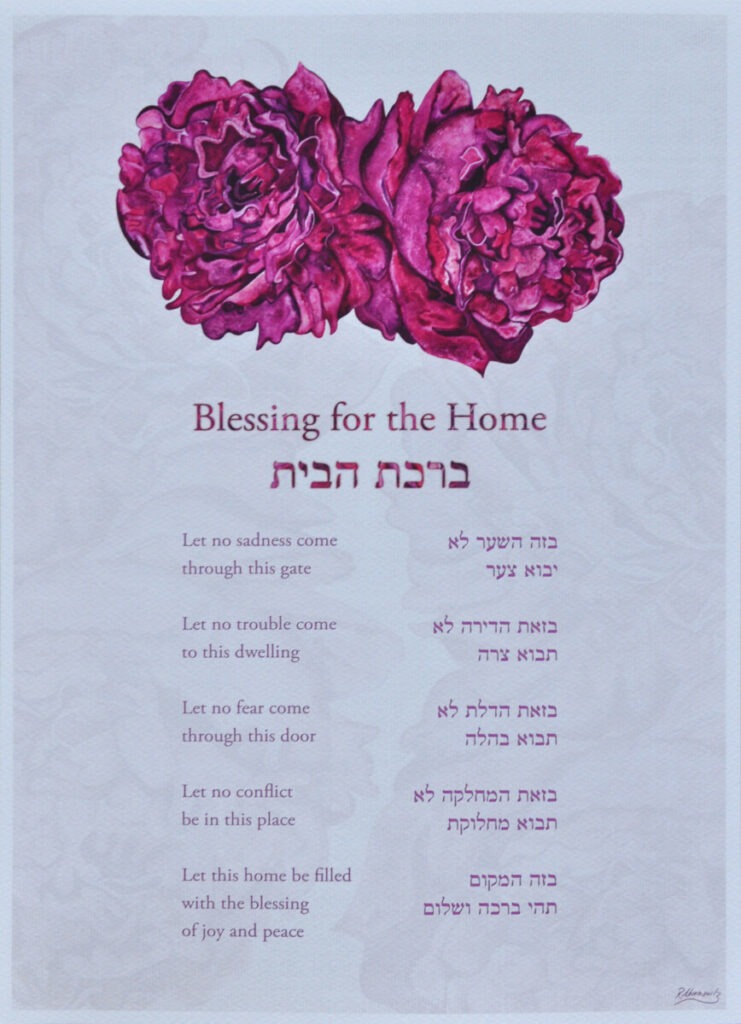 This Blessing for the Home crowns two paired peonies which float above this celebrated prayer.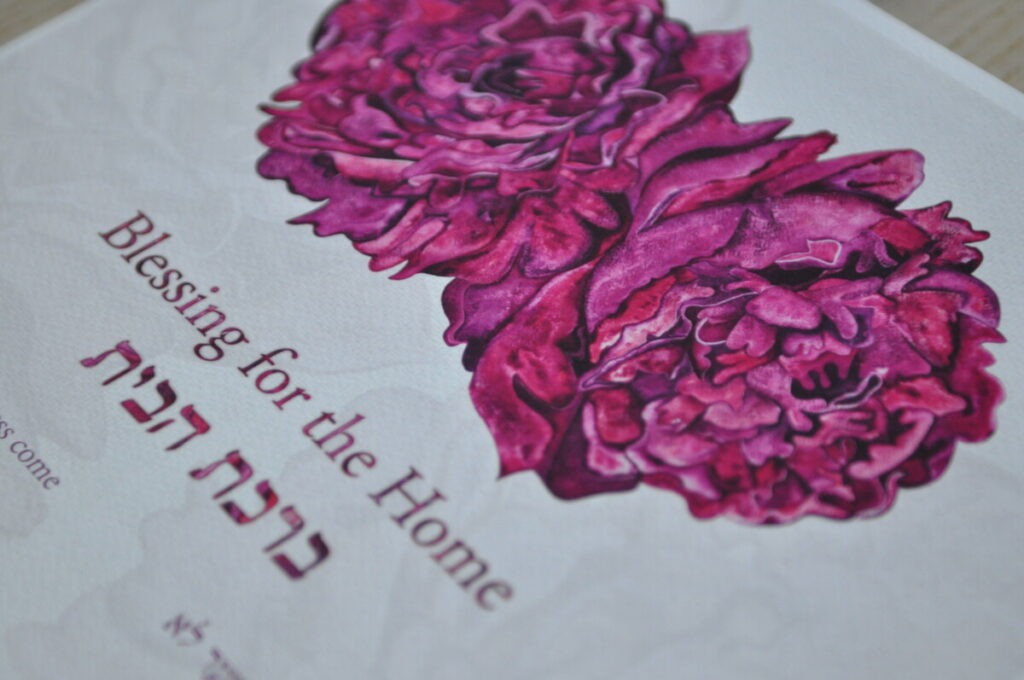 The background features two enlarged peony details which reside and utter softly on a bed of linen.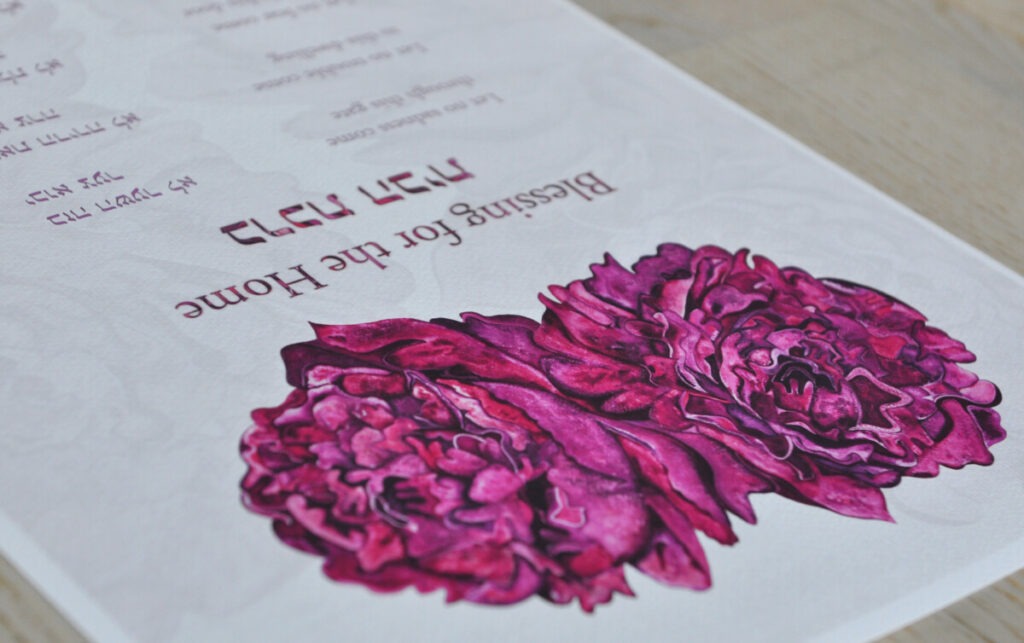 The heading is also in the same watercolour wash and colour palette as the florals themselves.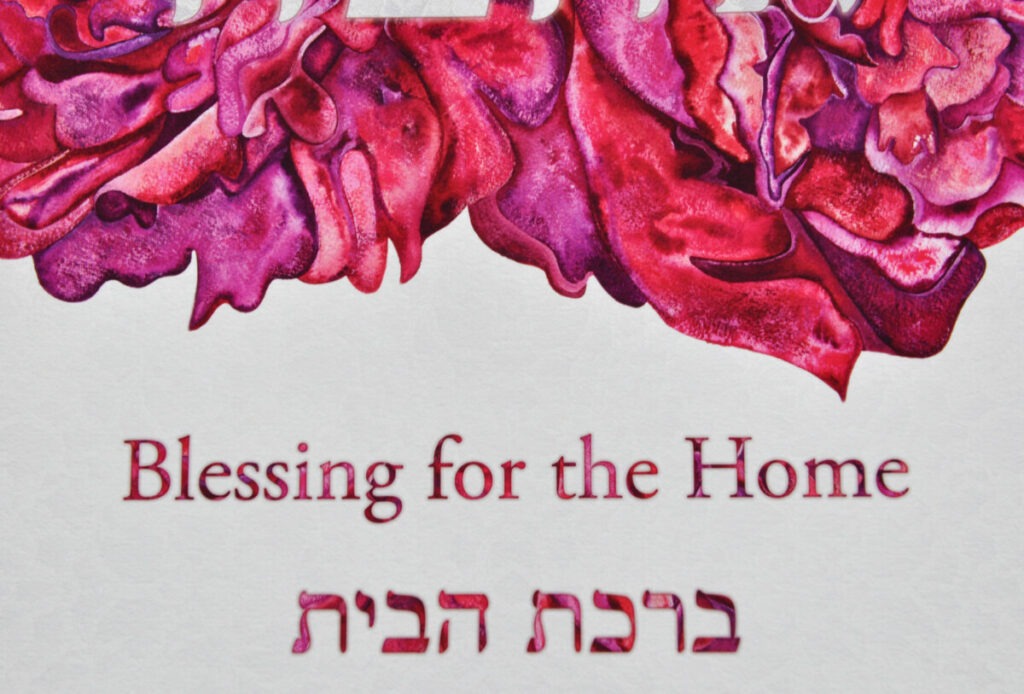 A symphony of fuchsias, grapes, lavenders and lilacs cohere through the unfurling petals, awakened through soft watercolour washes and waltzes.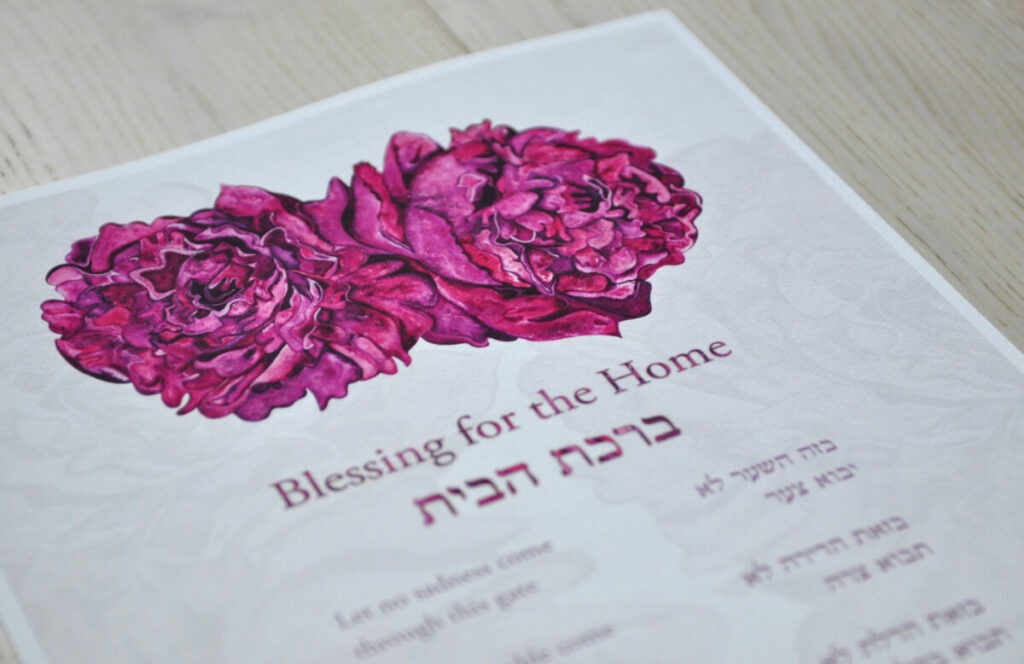 A chorus of magentas, fuchsias, voilets, maroons and pinks.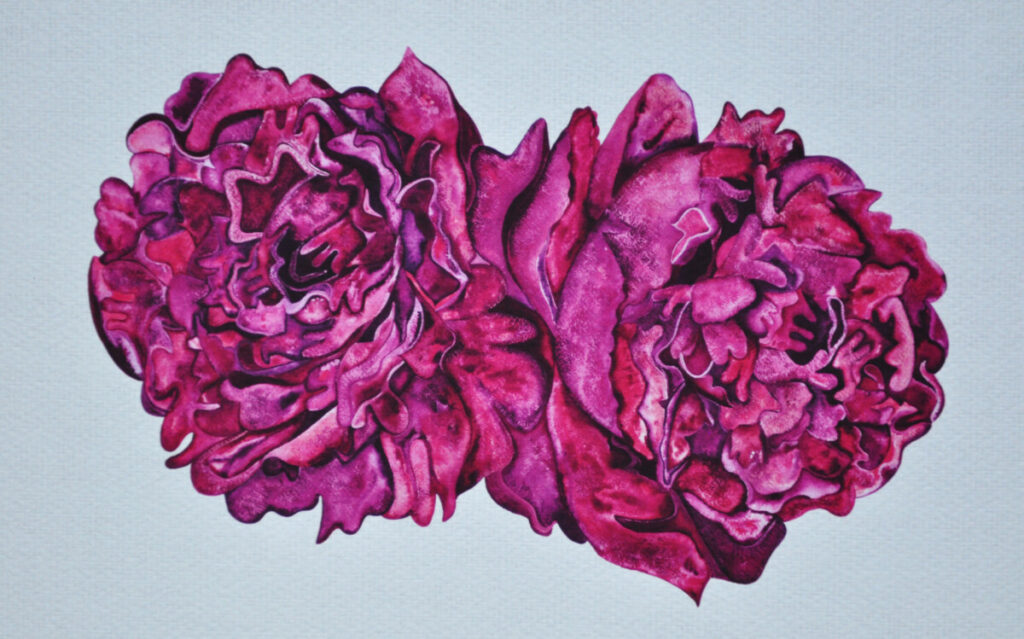 When two become one.
Their coalescing symbolises the unity of two souls embarking a life shared, and into eternity.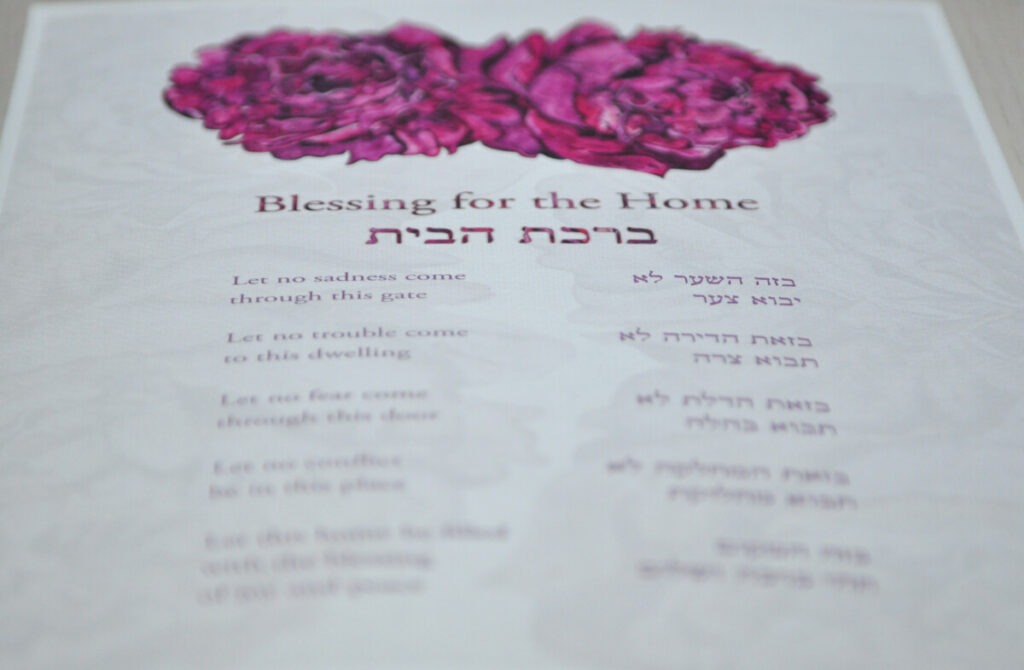 This version places the peonies on a linen material underlay (with echoes of faint peony details in the background), in turn offering a natural warmth to the composition.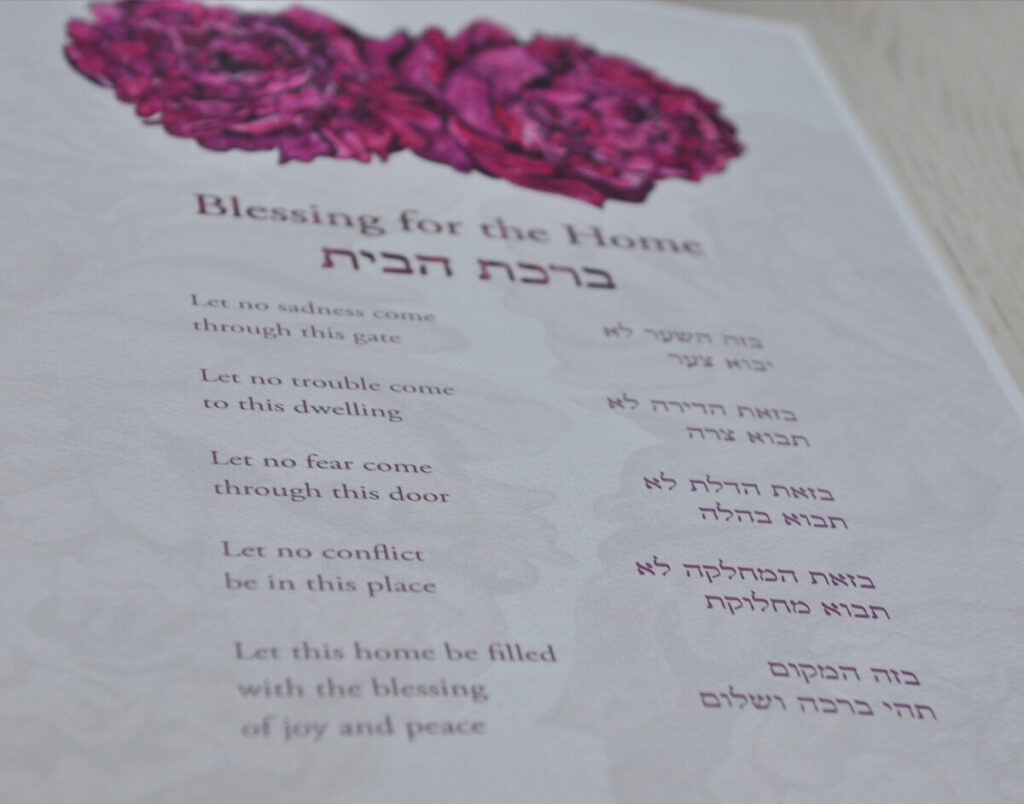 Let the love bloom and blossom like peonies in Spring
Speak to Ryan about peonies or any flowers for the home or garden of your artwork.
Artwork for the home (and garden).