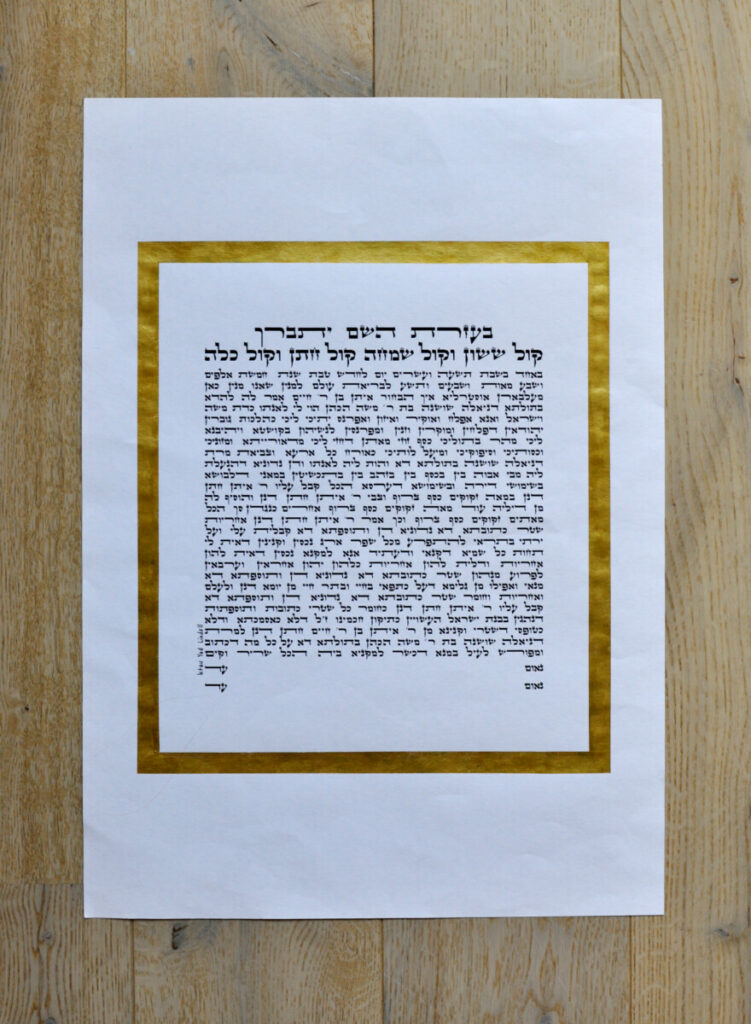 For this Ketubah, a neatly painted textural impasto border frames the text.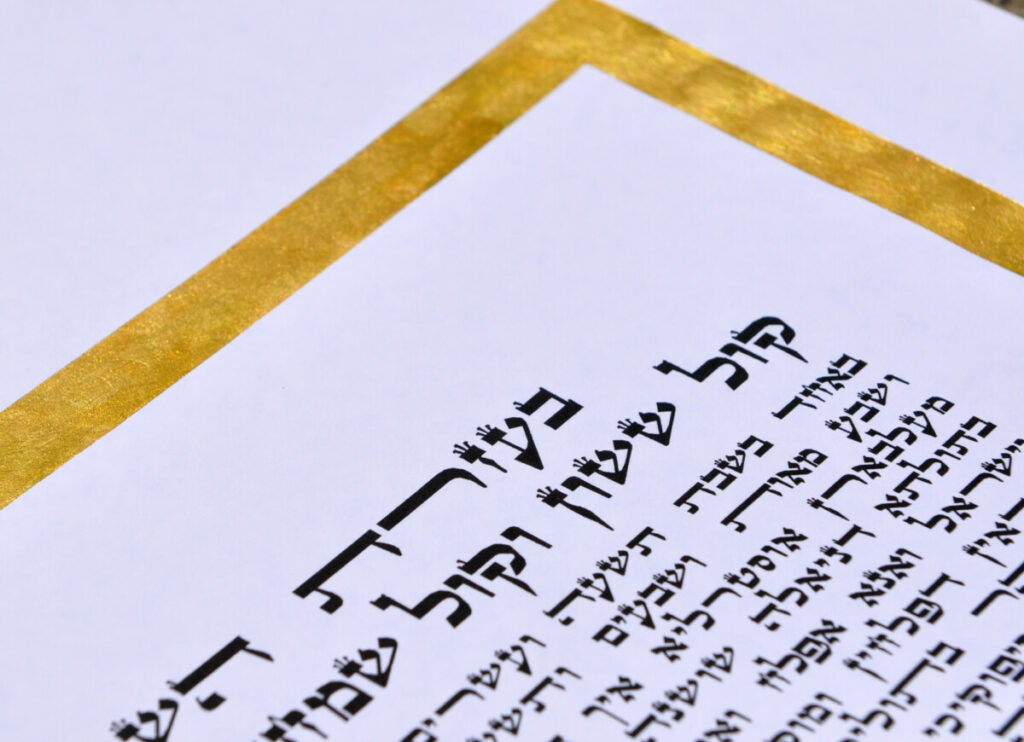 Simple yet elegant, and timeless like love.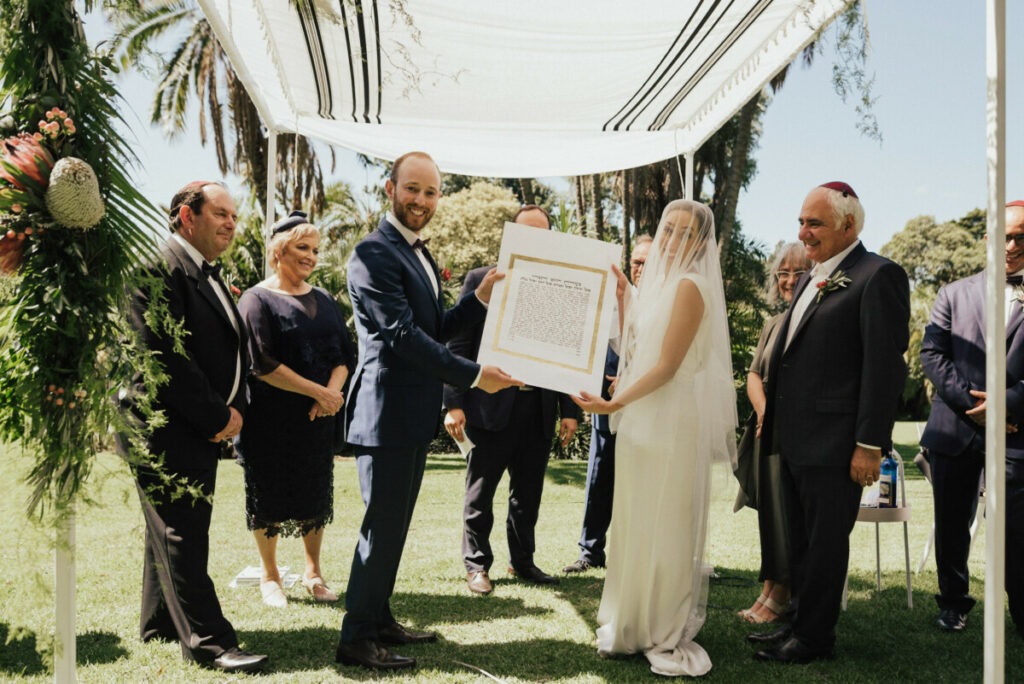 Pictured:  The Bride and Groom, photographed with their Ketubah under the Chuppah at the Melbourne Botanical Gardens.
Image courtesy of Georgia Verrells https://georgiaverrells.com/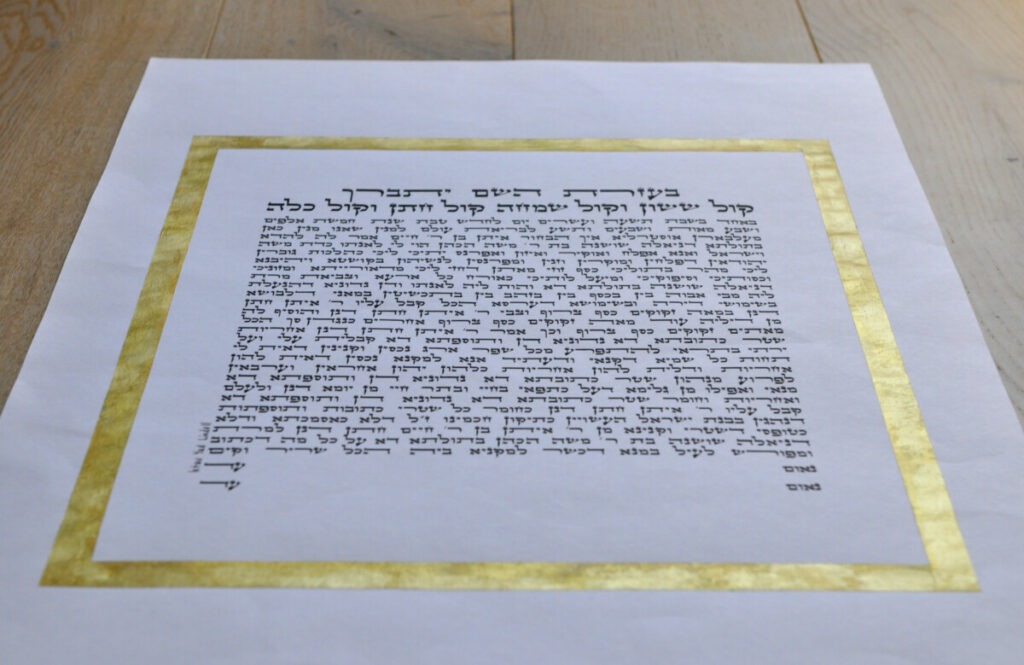 The gold was painted with intentional thick textural applications to create an impasto surface quality.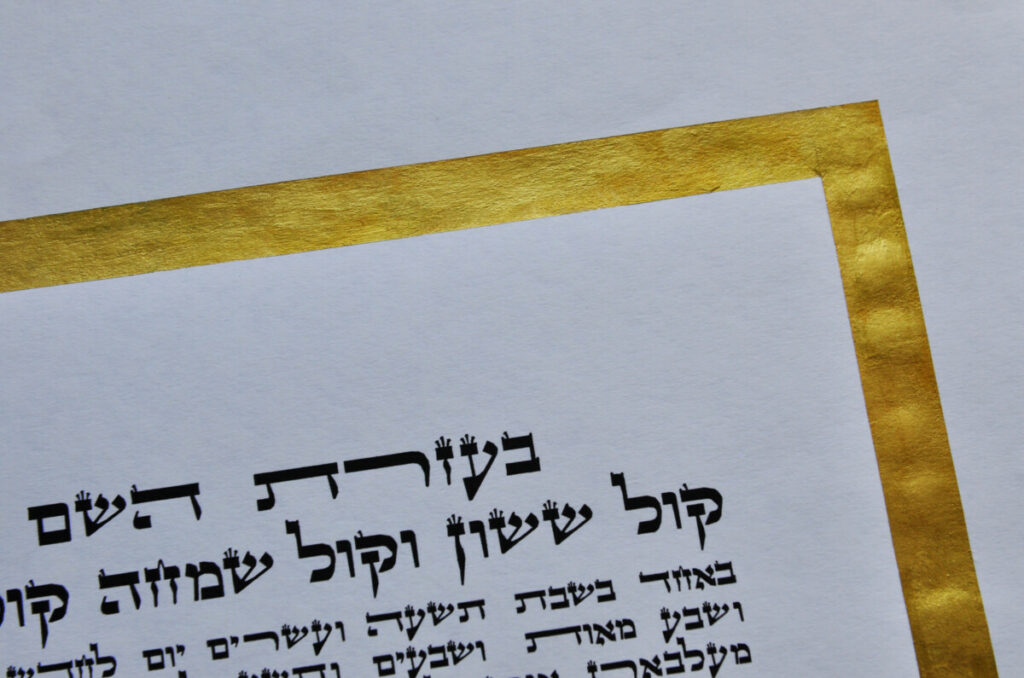 This painted terrain is enhanced through variations of a golden colour palette, as a source of further visual interest.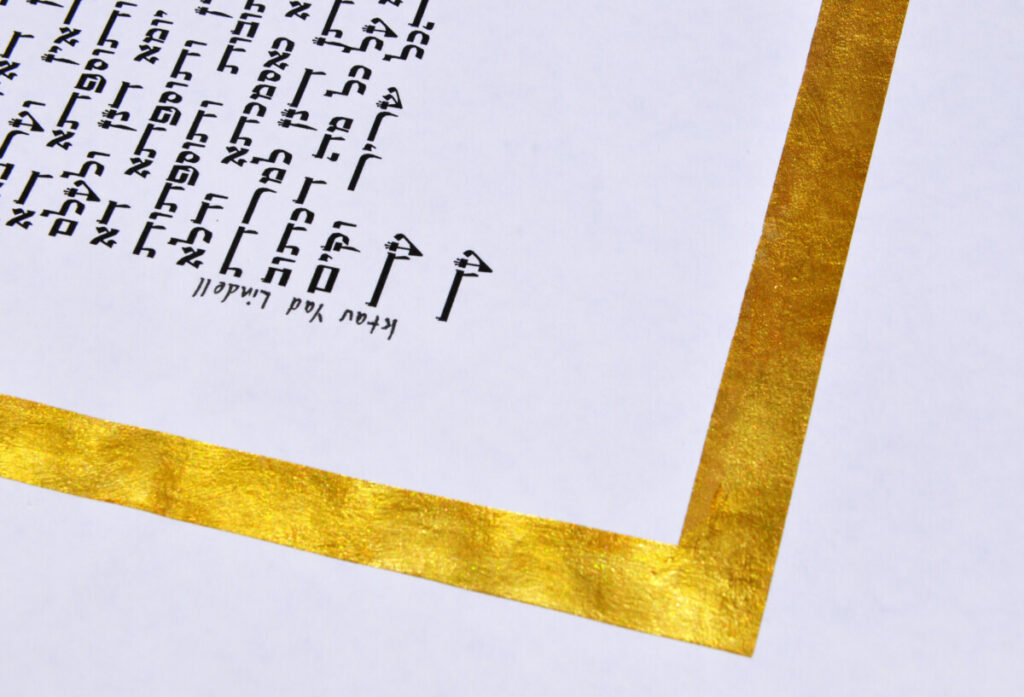 The text was hand written by David Lindell.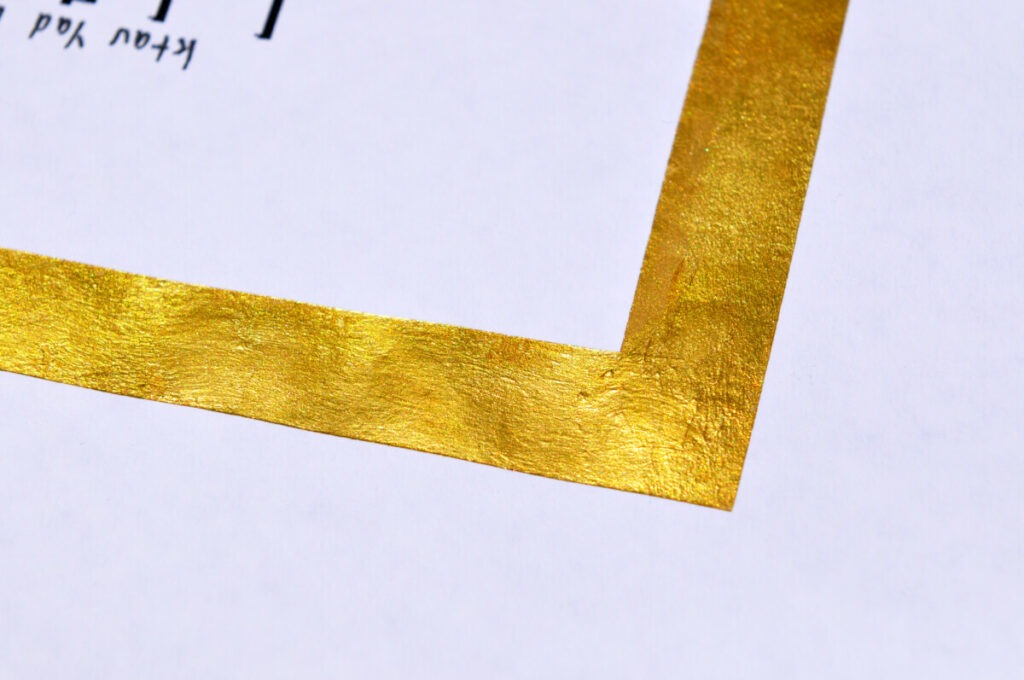 If you would like to have your Ketubah hand written by a Sofer, I can work alongside your Rabbi to help facilitate that dream.