Smashed it…. when expanding the canvas.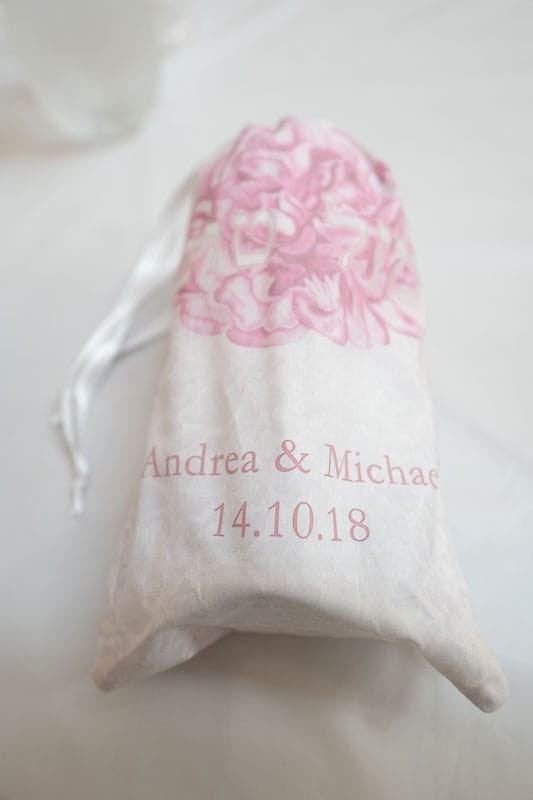 For Andy and Michael, the artwork from their floral Ketubah (the Chrysanthemum and Lace Ketubah) was printed onto the glass pouch housing the wine glass Michael smashed at the culmination of their wedding ceremony. Instead of "Ahava" which spans the flower in the Ketubah, on the cotton cloth "Mazel Tov" was chosen instead.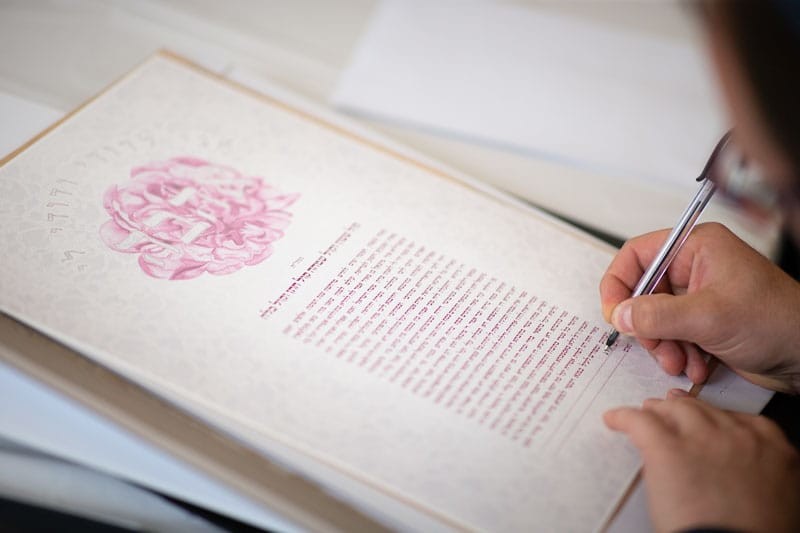 These lovely cotton cloth glass pouches present another opportunity to personalise aspects of your wedding and through attention to detail, allowing the different wedding artefacts to share visual harmony.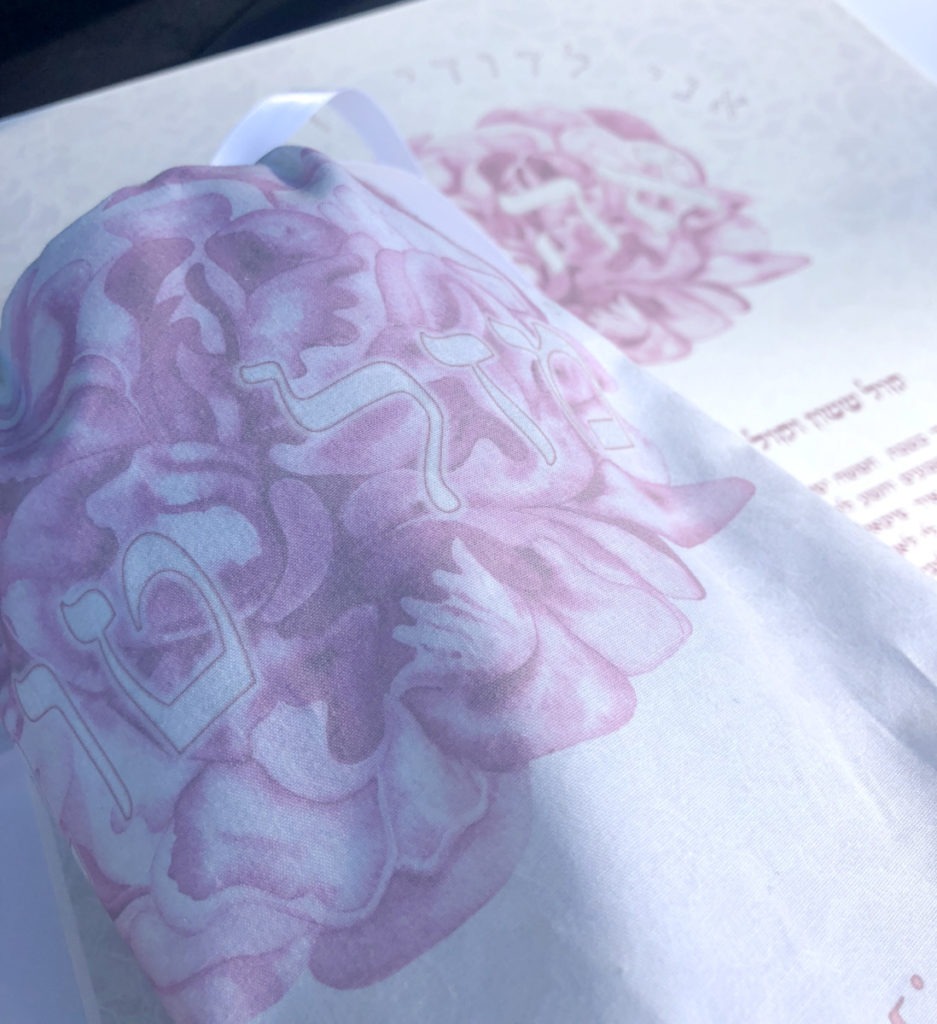 Smash the glass and have a specially commissioned matching Glass Pouch and Ketubah union.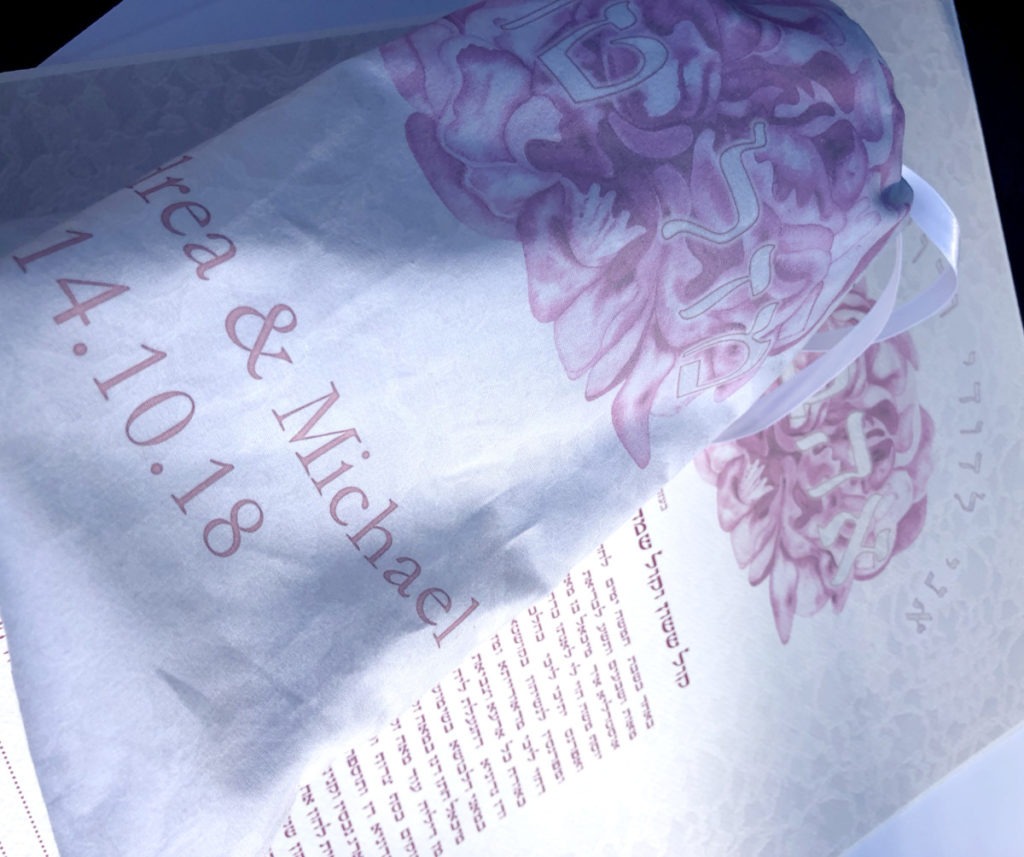 The Images of the Ketubah and Glass Pouch courtesy of Me Love You Long Time Photography