"(Here is the root of the root and the bud of the bud and the sky of the sky of a tree called life;
which grows higher than soul can hope or mind can hide)
and this is the wonder that's keeping the stars apart
– I carry your heart (I carry it in my heart)"
– E.E. Cummings, 1952.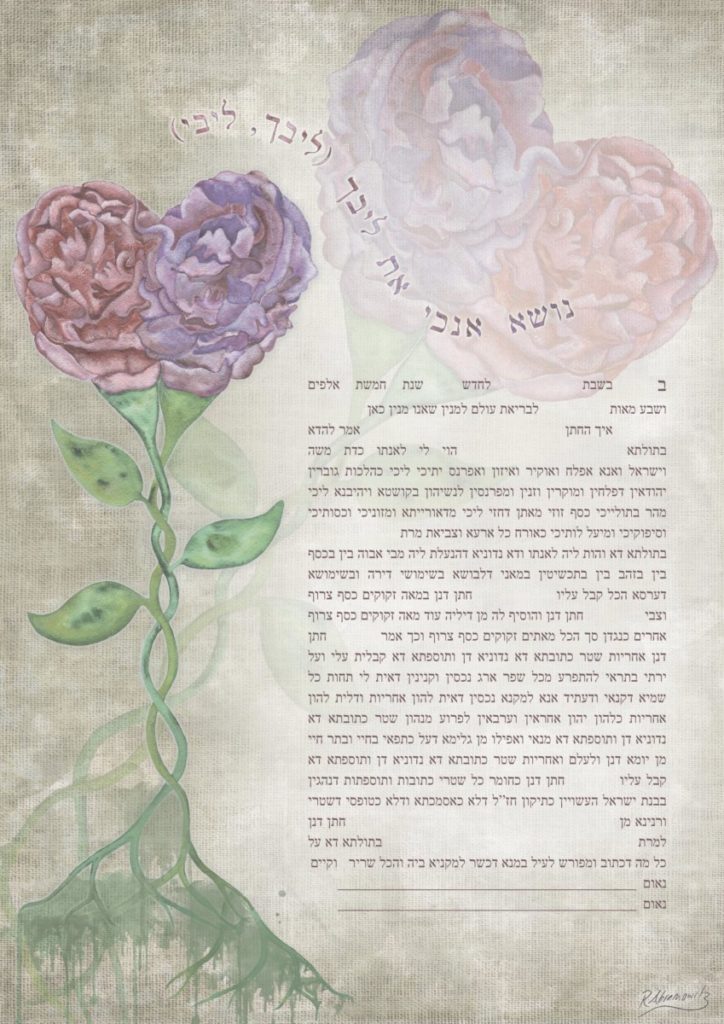 Inspired by this timeless love poem, this Ketubah holds space for two watercolour peonies. From their budding genesis and dripping roots, they interweave and intertwine into one another – blooming, blossoming and becoming one heart.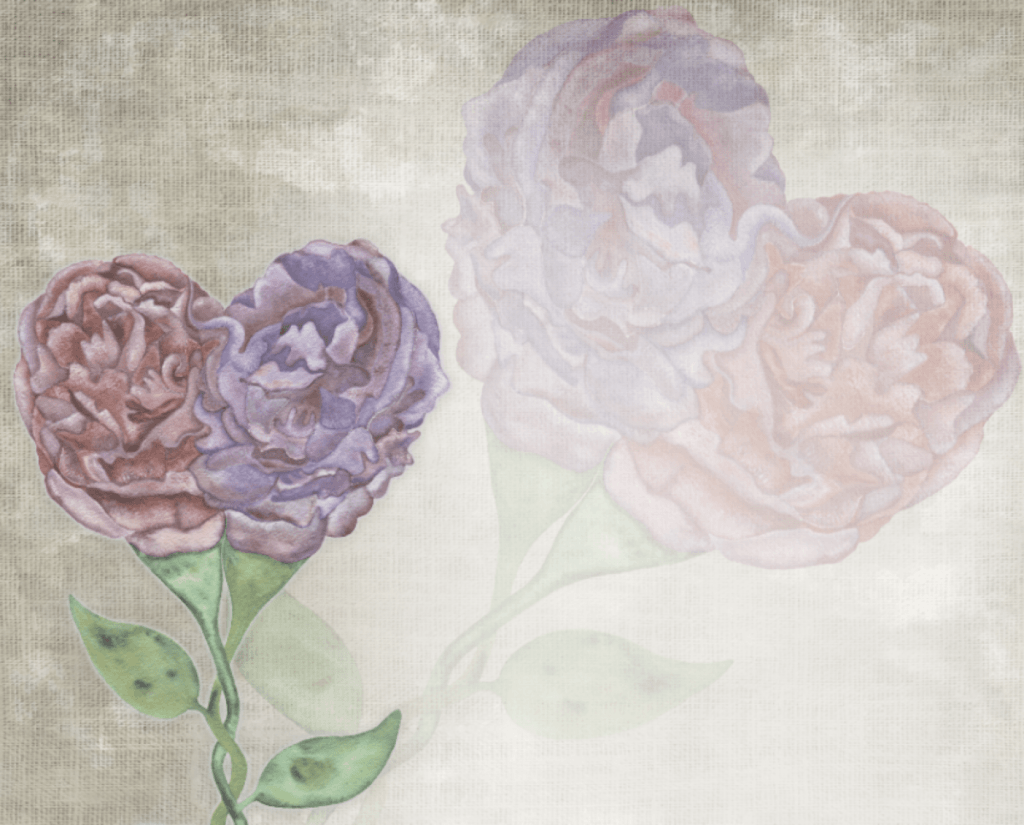 Bound in being, like two lovers, their hearts house more than just shelter for one another – they become each others home.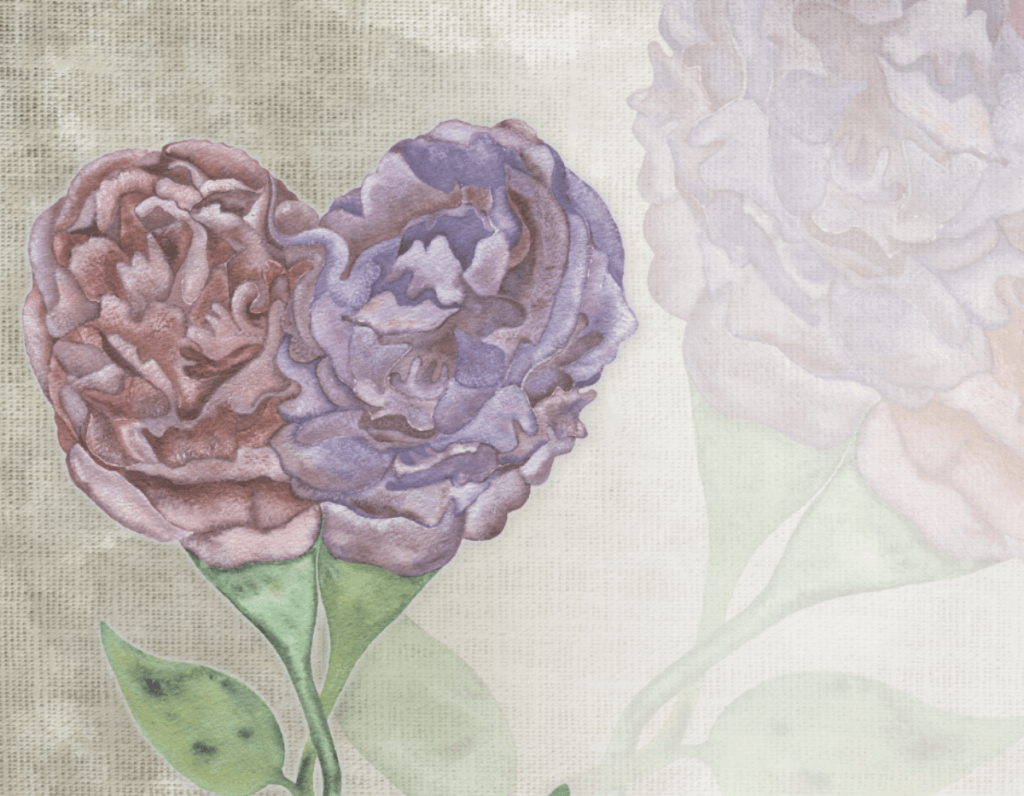 Resting on a bed of watercolour stained linen, the colour palette is of the soil of the earth whilst the composition pursues an expression of a love that is both intrinsic and expansive.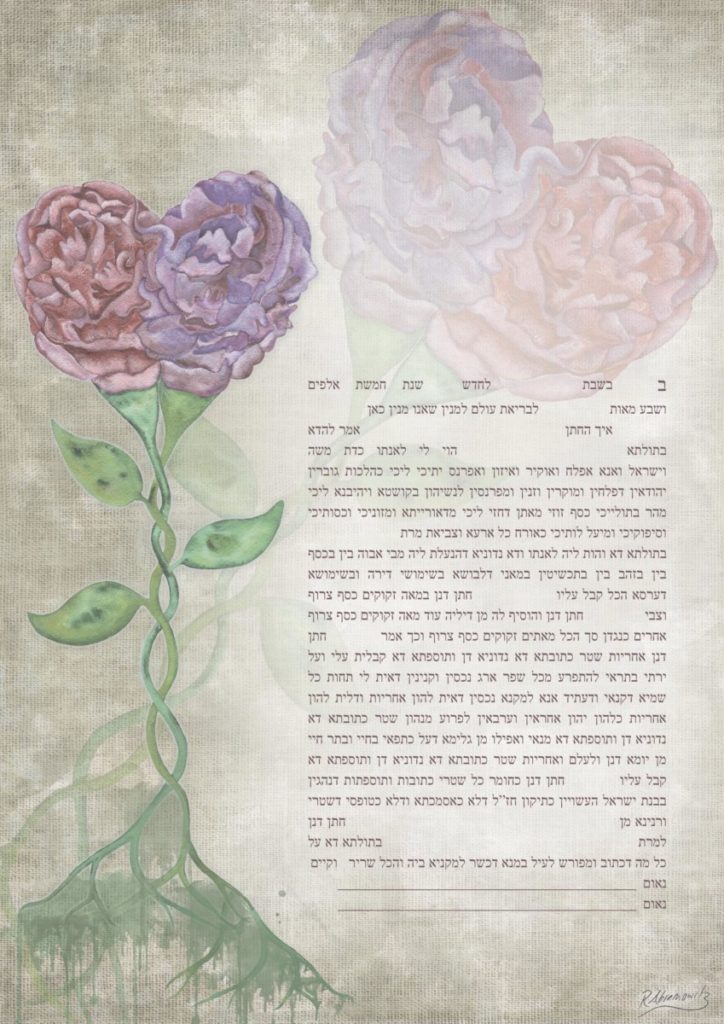 נושא אנכי את ליבך- ליבך, ליבי wraps around the contours of the blooms and is the Hebrew translation of the poems's title.  Please note this is optional. For any variations get in touch with Ryan.
***
Poem source: https://www.poetryfoundation.org/poetrymagazine/poems/49493/i-carry-your-heart-with-mei-carry-it-in