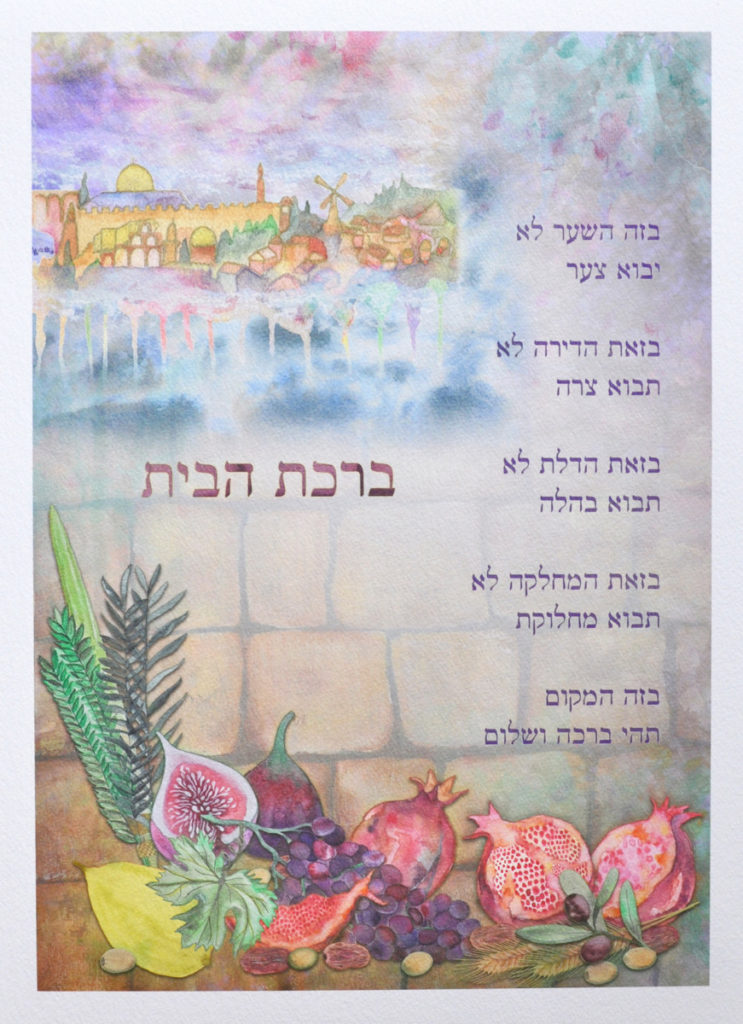 This 'Israel Eternity' Birkat Habayit harvests symbolism that holds deep significance, drawing upon the fertile iconography of Israel's imagery vocabulary. It is the perfect wedding present for a couple that holds Eretz Yisrael tenderly in their hearts, wherever their home resides.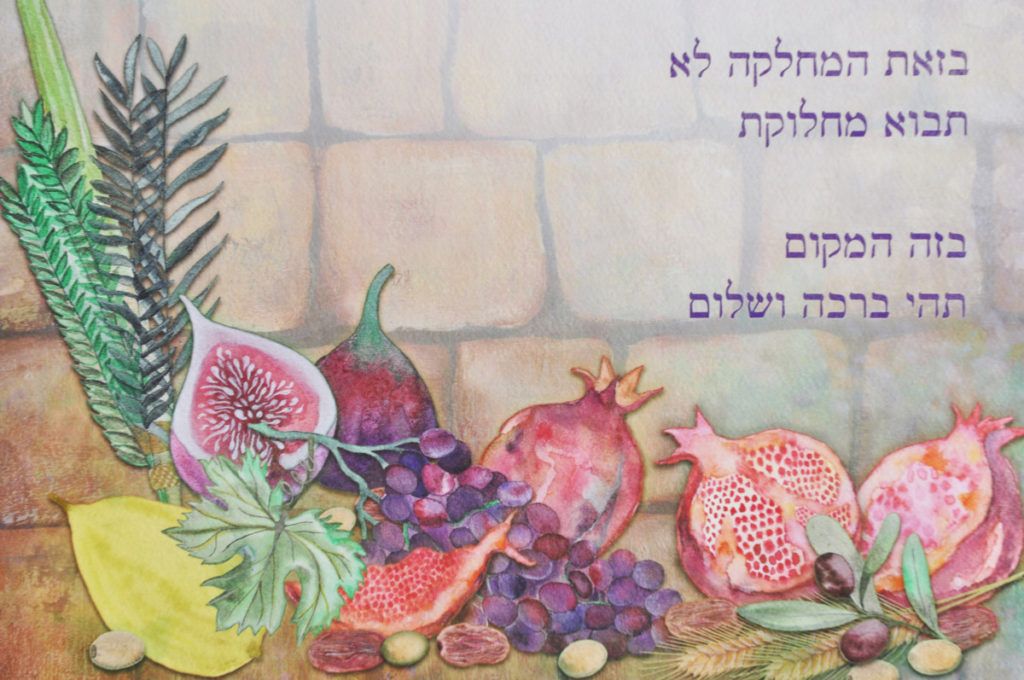 In the foreground, beneath the text resides a water colour still life composition featuring the 7 species of Israel (figs, dates, pomegranates, grapes, olives, wheat, barley), together with a lulav and etrog (both Israeli species associated with the Jewish Holiday of Sukkot) whose pairing together symbolizes the heart and soul.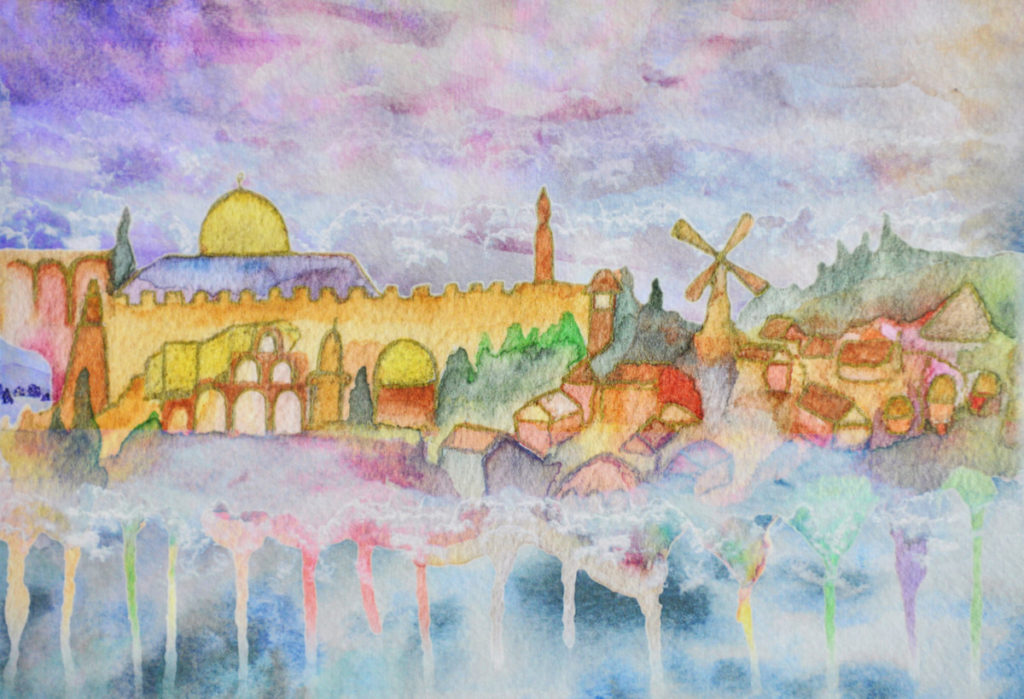 Floating in the Heavens, silhouetted by a sunset skyscape, dripping in colour and shrouded by clouds rests Jerusalem – the eternal city, the city of God.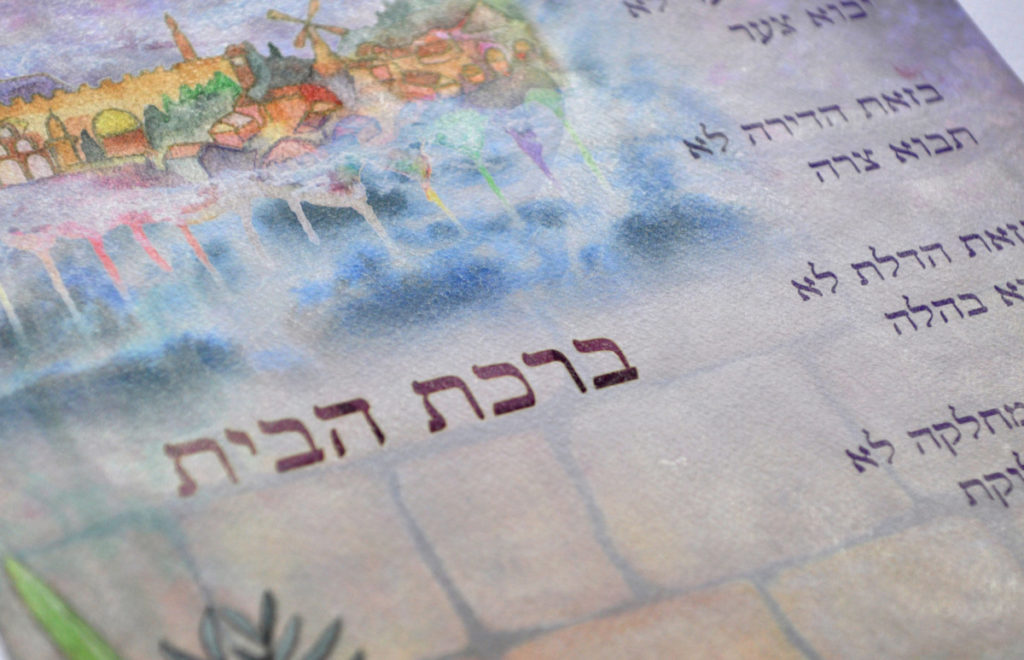 The presence of Jerusalem here recognizes its monumentality to the faith and history of the Jewish people, a notion heralded in Psalm 137:5 "If I forget you, O Jerusalem, let my right hand forget its skill!".
The lower background of the Kotel, the vestige of the holy temple and in turn the most sacred and holy site (currently accessible) in the Jewish world sits behind the art work as another echo of Jerusalem.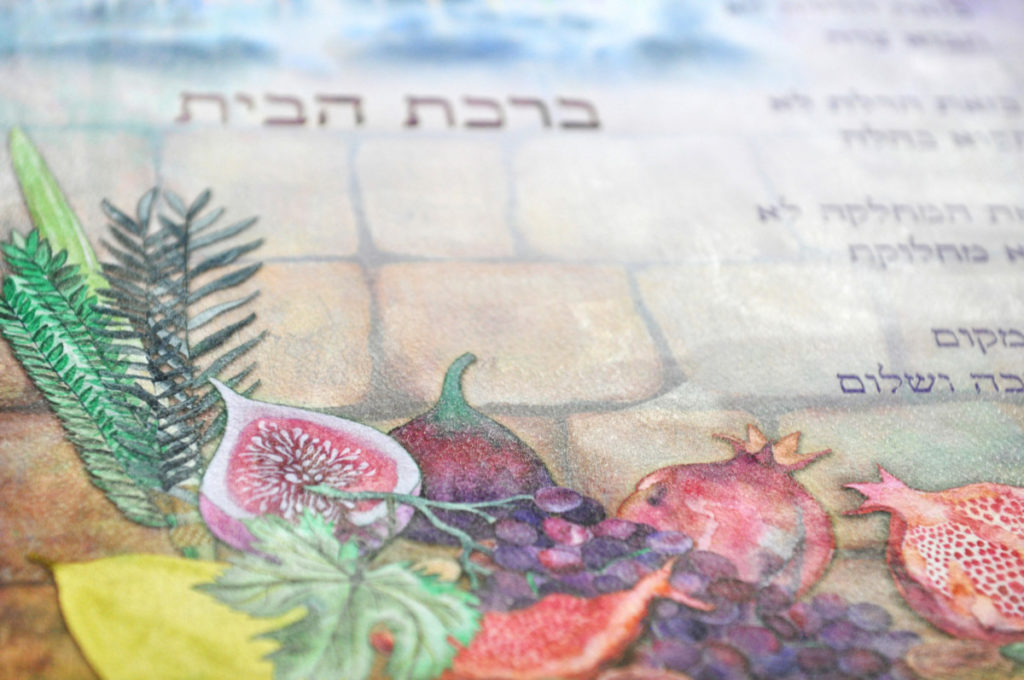 Indeed the mourning and recollection of the Temple is so integrated into the wedding ceremony that glass is smashed by the groom to commemorate this destruction (even at happy affairs).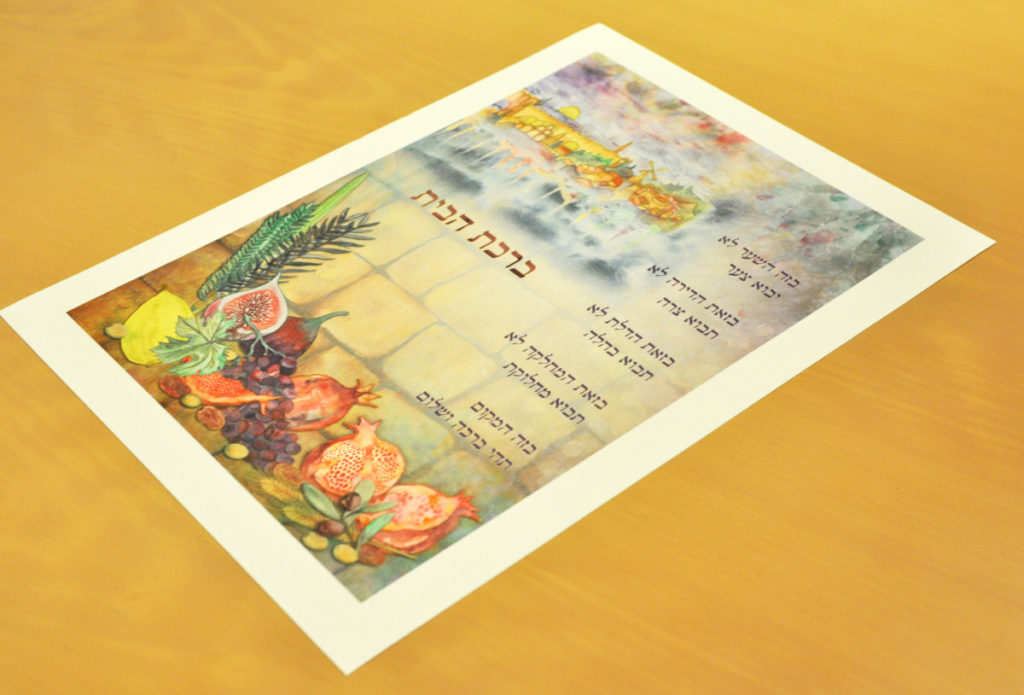 The bright, varied colour palette is a hymn to the beauty of love whilst also celebrating the colour in Israel's landscape, it's nature, it's produce and historical sites.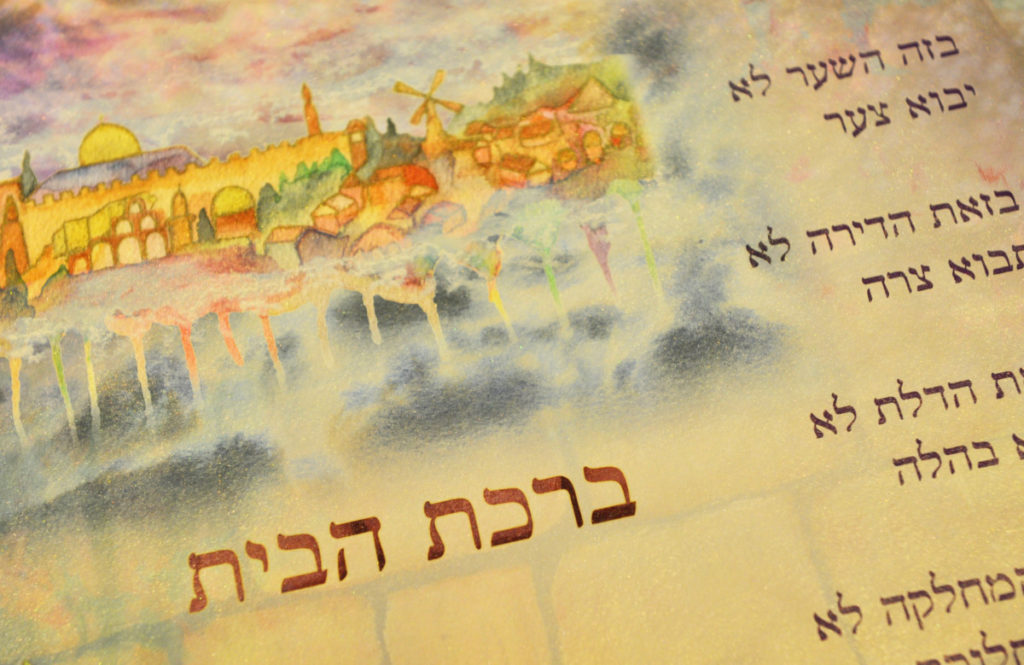 Please also note the ברכת הבית heading can be varied and there is an opportunity to include the names or initials of the couple beneath should you wish (which can be rendered in gold metallic paint or soft shades of colours harmonising with the composition).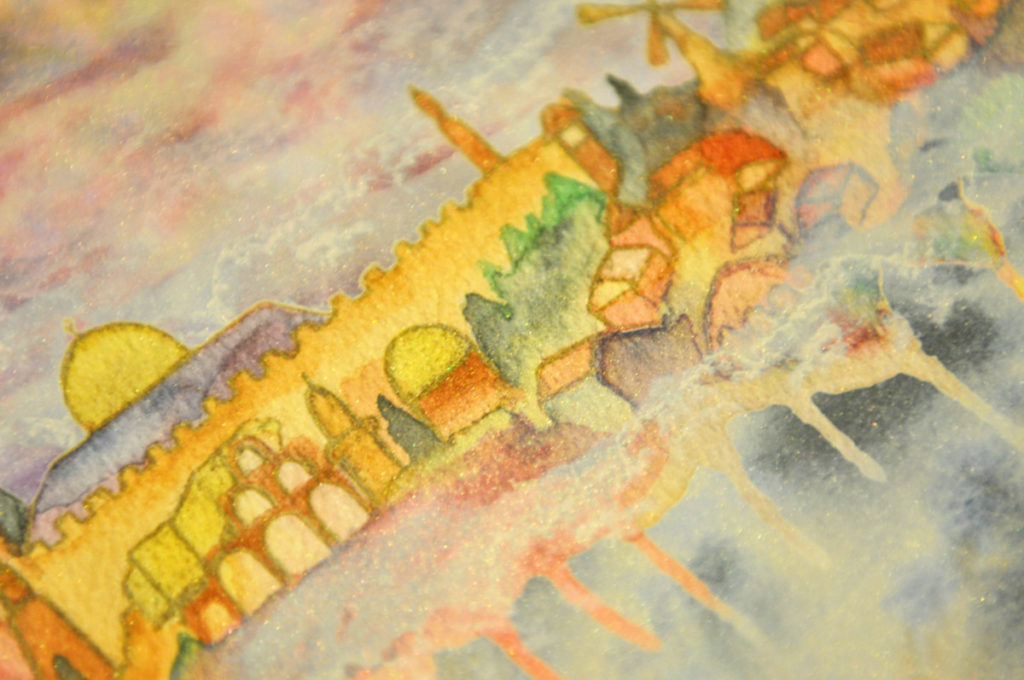 Jerusalem here can also be outlined in gold as an added embellishment.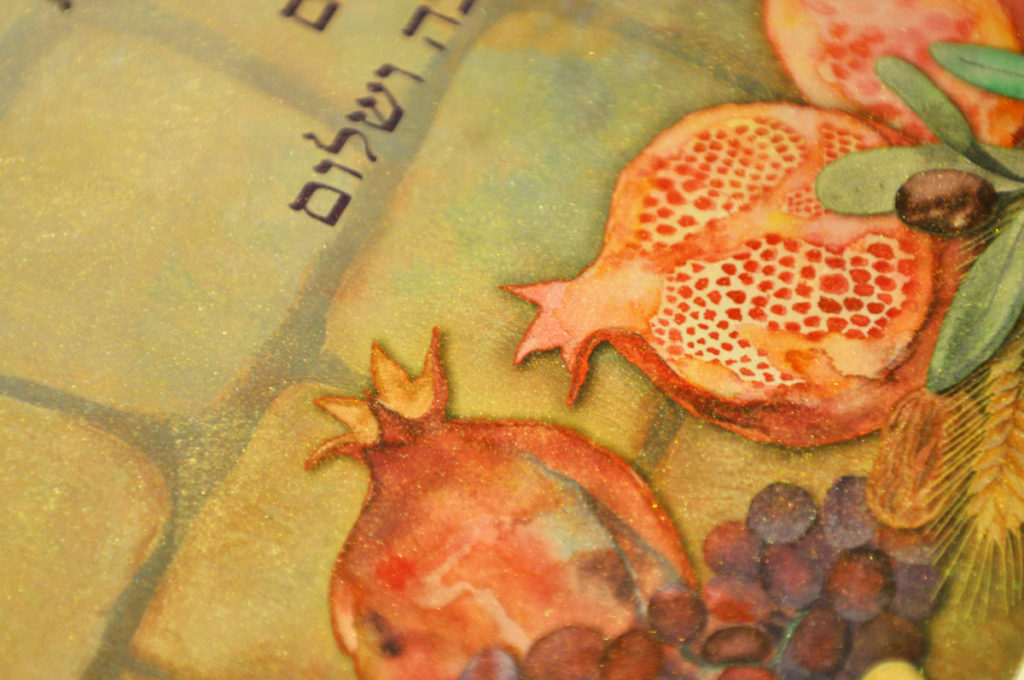 Please also indicate if you would like iridescent white and rose gold powders dusted on the surface of the artwork to conjure a soft metallic veil that sparkles in the light.